Tricks galore worth repeat GIF watching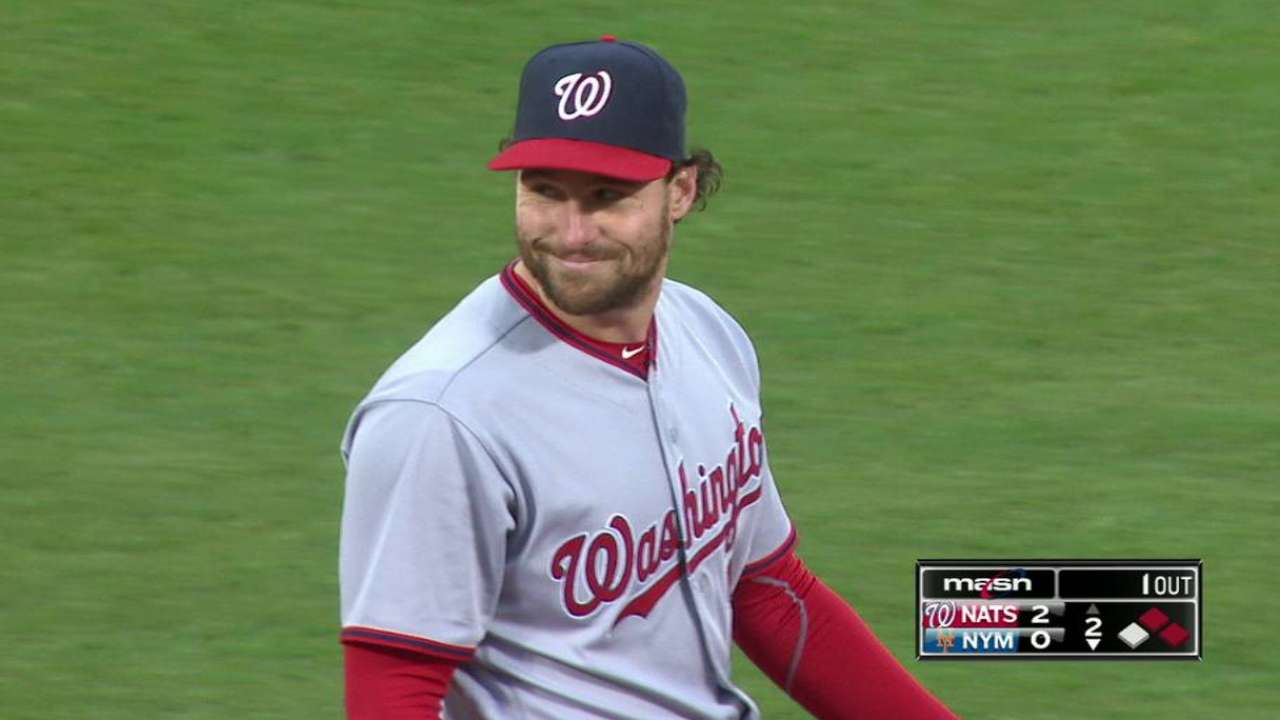 Here are the top GIFs from Thursday's games, courtesy of @MLBGifs.
1. Murphy's fake-out and smile
Nationals second baseman Daniel Murphy faked out former teammate Yoenis Cespedes and had a good laugh about it.
2. Springer robs Abreu
Astros right fielder George Springer sacrificed his body as he went all out to rob the White Sox first baseman Jose Abreu of a potential home run.
3. Sale's nasty slider
It's nasty stuff like this that has the White Sox ace Chris Sale at 9-0 with a 1.58 ERA after tossing a complete game against the Astros.
4. Phillips' hidden-ball trick
The Indians' Juan Uribe was a bit startled as the Reds' Brandon Phillips pretended to tag him out.
5. Scherzer plays catch with fan
Come out to the ballpark early, and you just might get to play catch with a big leaguer from the bleachers. That's what happened for this youngster who tossed the ball around with the Nationals' Max Scherzer at Citi Field.
6. Do you see me now?
The Nats' Ben Revere didn't miss a good opportunity to video bomb his manager during Thursday's game against the Mets.
Andrew Simon is a reporter for MLB.com. Follow him on Twitter @AndrewSimonMLB. This story was not subject to the approval of Major League Baseball or its clubs.