Price has complete command of arsenal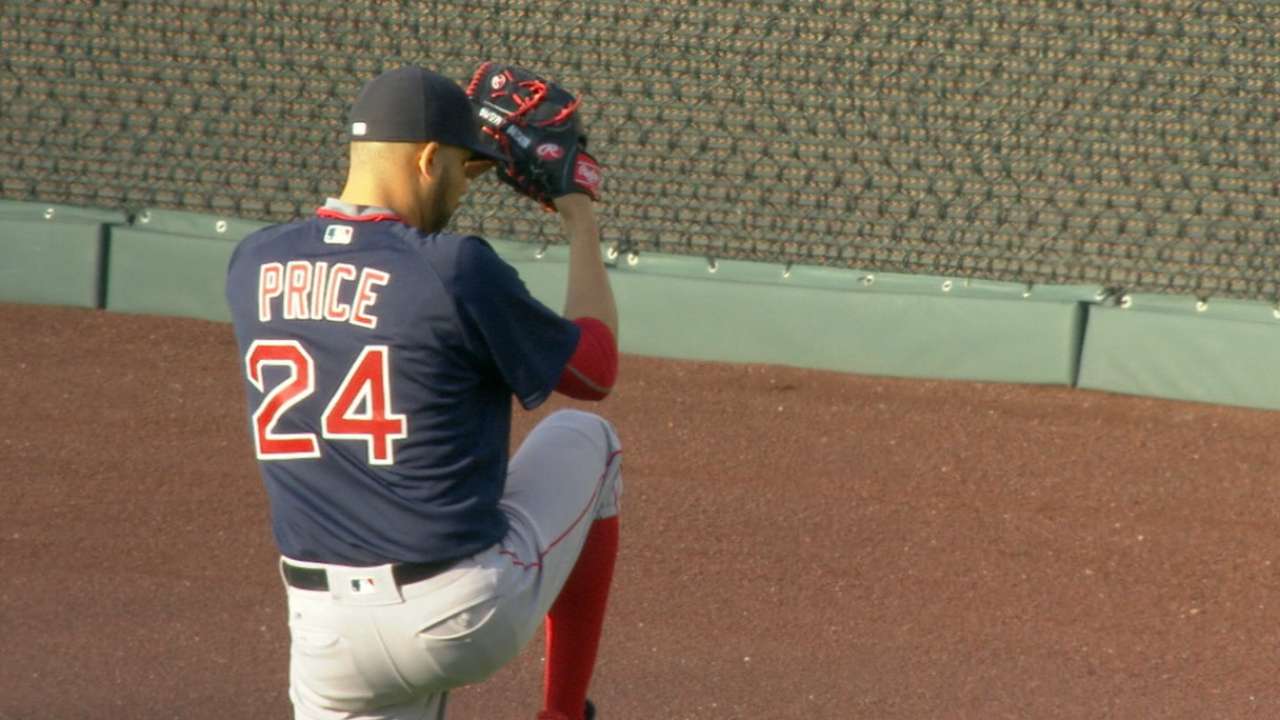 KANSAS CITY -- David Price has had more spectacular starts for the Red Sox than his 5-2 win over the Royals on Wednesday night, but this one was probably the most gratifying.
"I felt like that's the best I've commanded all my pitches from the beginning until I was taken out," said Price. "That's definitely a step in the right direction."
As Price's 5.53 ERA indicates, things haven't come easy for him at times this season.
But he could at last be ready to get on a roll. For the first time this season, Price can say he's had back-to-back quality starts.
"I hadn't done it yet, not like that, so that's very good," said Price. "It's something I needed to happen and I got good results today."
The lefty went 7 1/3 innings, allowing five hits and two runs, walking one and striking out five.
"He was in command of the game," said Red Sox manager John Farrell. "I think the biggest thing is when he's shown a consistent shape to his curveball. To me, that's when his delivery is in order. He's staying back over the rubber. He threw a number of cutters to both sides of the plate, which is also an encouraging sign. Tonight, he threw four pitches for strikes. It was a solid outing by David."
It was interesting that Price was more pleased by a workmanlike effort like this one than last time out, when he struck out 12 against the Astros. There was also a 14-strikeout performance against the Braves on April 26.
After two rough outings in a row against the Yankees, Price fixed a couple of checkpoints in his delivery and the results have been there for all to see the last two times out.
"I feel normal, I feel good," said Price. "I have confidence in all my pitches and in every situation, and I feel good."
Ian Browne has covered the Red Sox for MLB.com since 2002. Follow him on Twitter @IanMBrowne and Facebook. This story was not subject to the approval of Major League Baseball or its clubs.