MLB.com Columnist
Bill Ladson
Nats know where they are, where they need to go
Baker pleased with first-place club at quarter mark, expecting offense to heat up with weather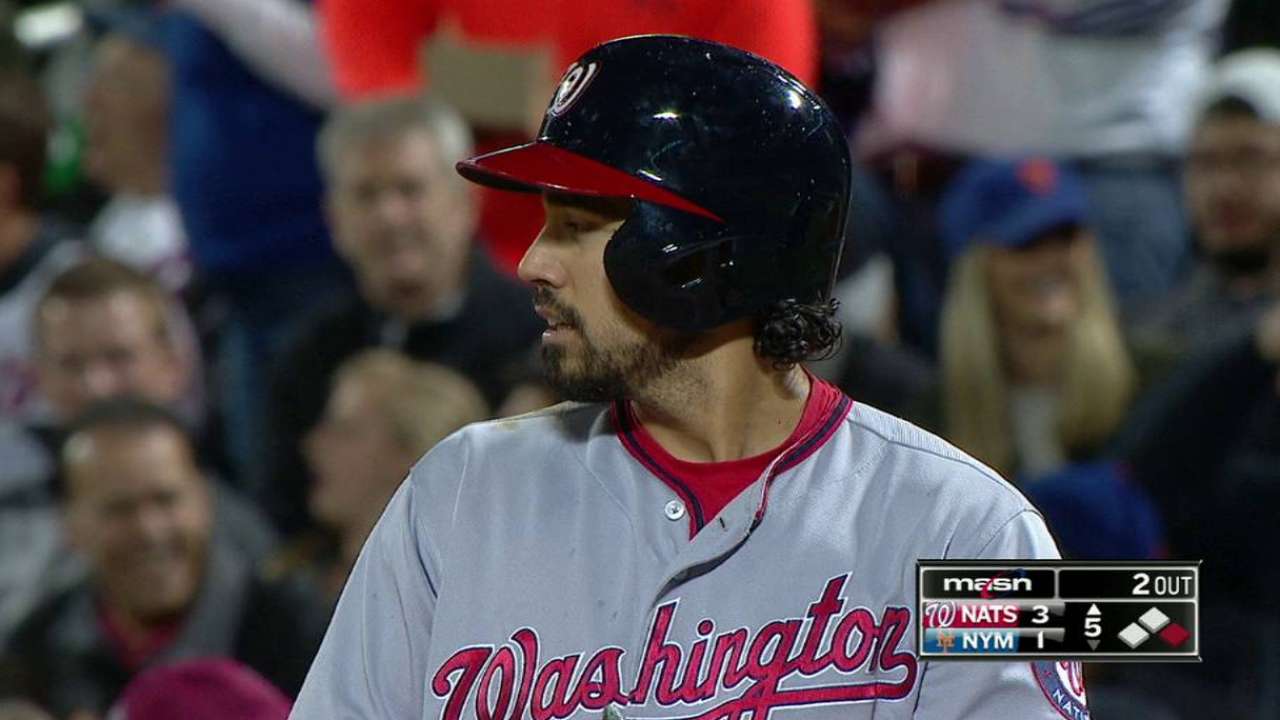 NEW YORK -- The Nationals have reached the quarter point of the season after Wednesday's 7-1 victory over the Mets, and manager Dusty Baker said he is pleased with what he has seen from the team so far.
The Nats are in first place by a half-game over the surprising Phillies, with the Mets lurking 1 1/2 games back, and Baker believes Washington will get better once the weather starts getting warmer.
• Cast your Esurance All-Star ballot for Rendon, Werth and other #ASGWorthy players
"We know we are good, and we know we are better," Baker said. "There is a lot of pride in that room back there. They are not nearly as satisfied, but at the same time, they are confident enough not to be overly worried or concerned. Guys are aware of what we are doing and not doing. At the same time, it's the middle of May."
Baker would like to see the Nationals improve offensively. Entering Wednesday's action, they ranked 20th in batting average and were hitting .239 with runners in scoring position. Baker also places emphasis on RBIs with two outs, but the Nationals were hitting .233 in those situations with runners in scoring position.
In an attempt to score more runs, Baker switched Jayson Werth from the sixth spot in the lineup to the two hole and moved Anthony Rendon from No. 2 to No. 6. Both players were off to slow starts, but things changed Wednesday night. Werth went 2-for-2 with three runs scored and three walks, while Rendon went 2-for-3 with the decisive two-run single in the fifth off right-hander Bartolo Colon.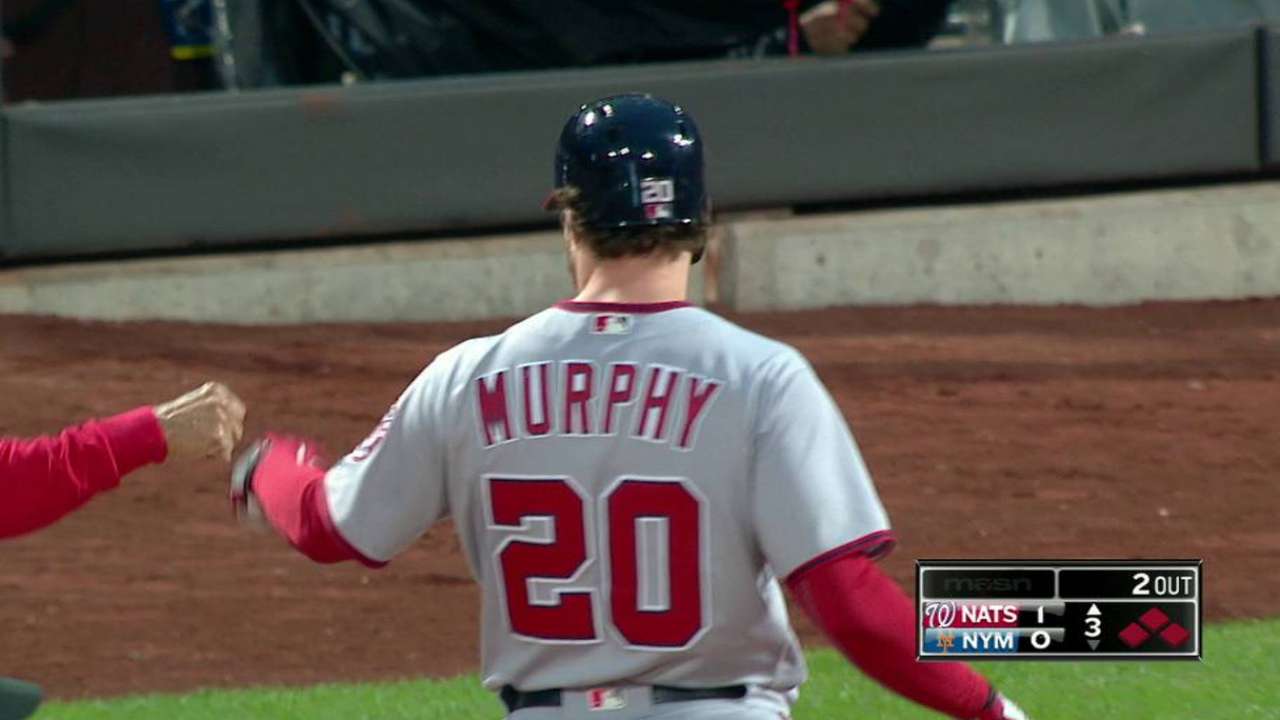 Baker was hoping Werth would see more fastballs and Rendon could have more RBI opportunities.
"Everybody talks about getting deep in the count," Baker said. "I see people taking fastballs, but they got here hitting fastballs. They didn't get here hitting breaking balls. I hope this helps Jayson. … I hope this helps Rendon to drive in runs. That's a very important part of the lineup. You are going to have a lot of RBI situations, mainly a lot of two-out RBI situations."
By hitting near the top of the lineup, Werth said he is more involved in the game.
"It's funny how things work," Werth said. "I really didn't feel comfortable hitting sixth for whatever reason. I hit sixth before, but didn't feel I was in the flow of the game. But hitting second, it got my thinking switched up. I felt pretty comfortable the last couple of nights."
Rendon said it's a matter of being patient and being ready when things go your way.
"I think we understand the game of baseball," Rendon said. "I'm not trying to make a smart-aleck comment. We have to understand the game needs to come to us. We have to be patient. When the ball rolls our way, we have to be ready to pounce on it."
Bill Ladson has covered the Nationals/Expos for MLB.com since 2002 and writes an MLBlog, All Nats All the Time. He also can be found on Twitter @WashingNats. This story was not subject to the approval of Major League Baseball or its clubs.