White Sox triple play leads way in top GIFs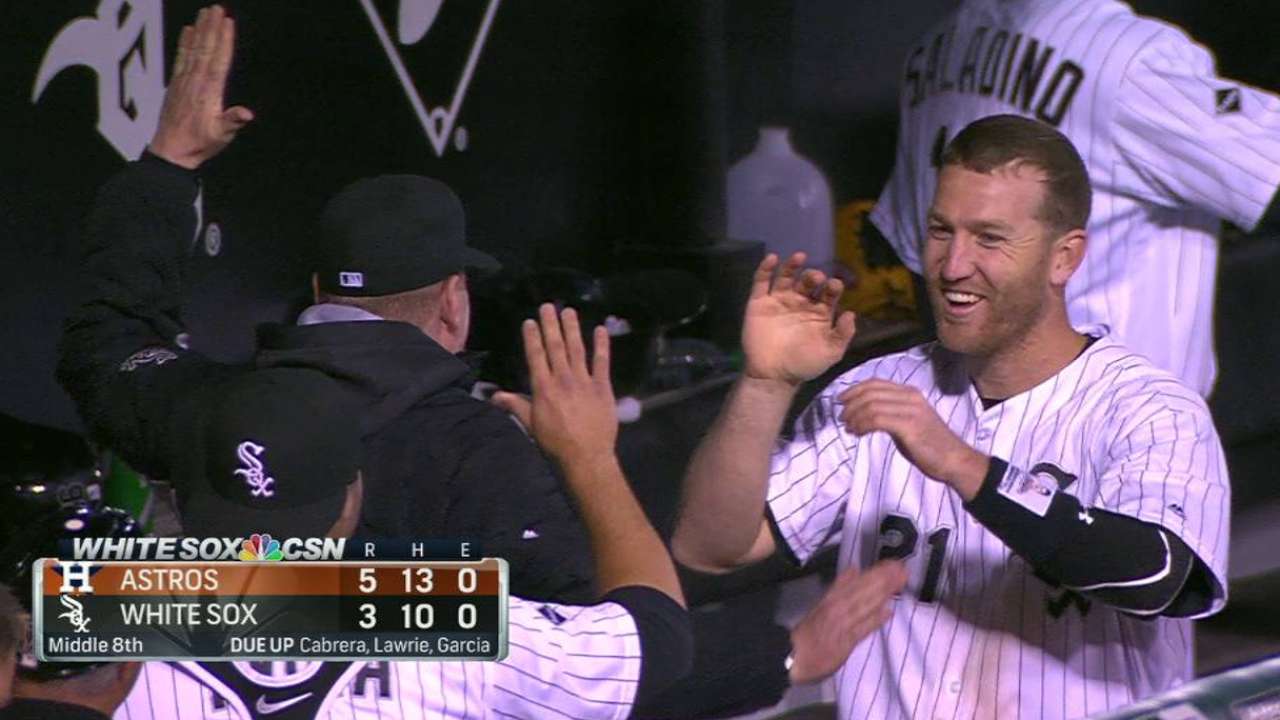 Here are the top GIFs from Wednesday's games, courtesy of @MLBGifs.
1. Triple your fun, again
This 5-4-3 triple play by the White Sox was a little more conventional than their first one this year, but it still made them just the second team since 1978 to turn two triple plays in the first two months of the season.
2. Juan-derful
Juan Lagares channeled his best Willie Mays impression just a borough away from the old Polo Grounds site.
3. Stay in front of the ball
As if it wasn't enough being one of the game's best hitters, Yoenis Cespedes might be one of baseball's best soccer players, too.
4, A finely tuned Scooter
Scooter Gennett executed one of the smoother belly flops you'll see before starting this sweet double play.
5. No glove needed
Look ma, no glove! Bowie Baysox pitcher Ashur Tolliver decided to attack this liner 1870s-style and made an incredible barehanded grab.
6. 2K Milestone
Justin Verlander saluted the Detroit faithful after becoming the 76th pitcher to record his 2,000 career strikeout -- and just the second Tigers pitcher to do it, along with Mickey Lolich.
Matt Kelly is a reporter for MLB.com based in New York. Follow him on Twitter at @mattkellyMLB. This story was not subject to the approval of Major League Baseball or its clubs.