Hale remains flexible with D-backs' outfield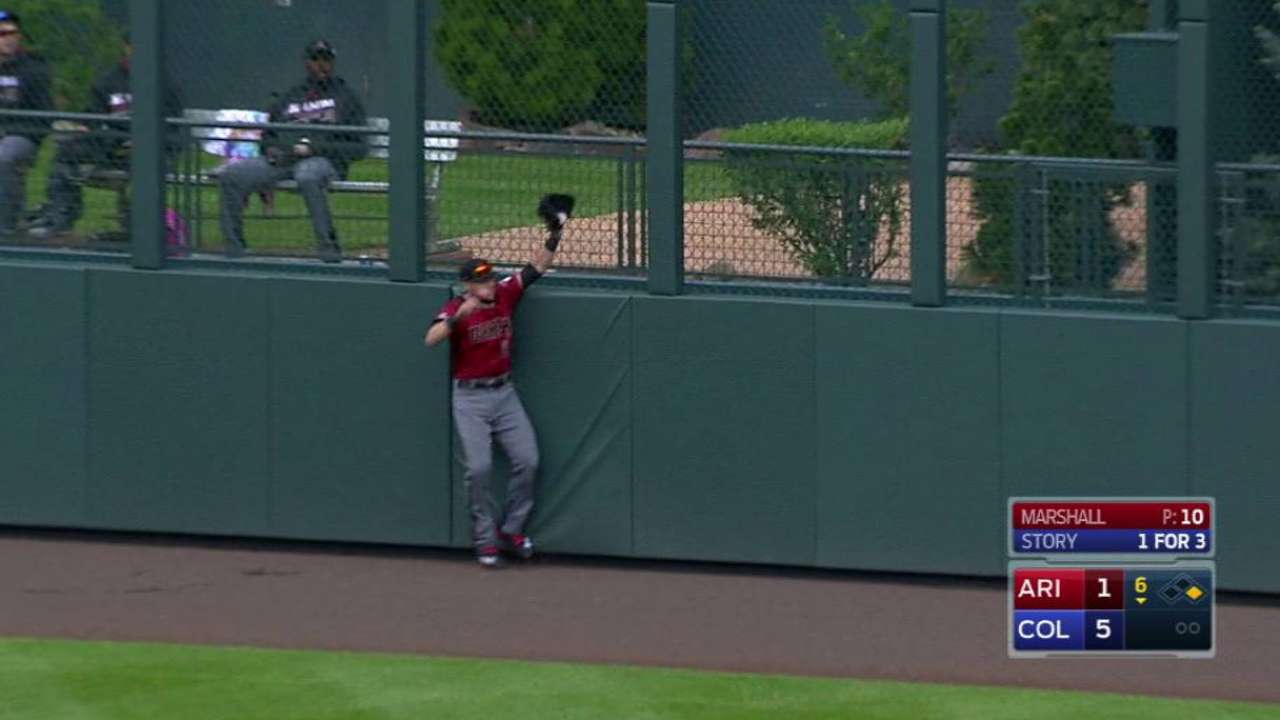 PHOENIX -- Because of A.J. Pollock's right elbow injury and David Peralta's sore right wrist, D-backs manager Chip Hale has had to be creative with his daily outfield alignment.
On Sunday, he played backup catcher Chris Herrmann in center field and on Tuesday night he was in right. On Wednesday night, in the closing game of a three-game series against the Yankees, infielder Phil Gosselin was in left field for the first time this year. Herrmann was back on the bench.
After Pollock had surgery to repair a fractured elbow at the beginning of the season, Chris Owings, a middle infielder by trade, has started 32 games in center field. And by his own admission, he hadn't played the outfield since he was 12 years old.
"Due to injuries, we've had to be flexible," Hale said. "You'd love to have a set lineup. I'd love to come in [to my office], punch the same lineup into my computer every day and just change the pitcher. These lineups we're going with now are taking hours of talk, looking at numbers and game situations. A lot is going into these."
Herrmann grew up catching, but played some outfield in college for University of Miami and in the Minor Leagues. Strangely, Herrmann didn't have a fly ball hit to him in either of the two games.
"I just want to run one ball down so I can prove I can play the outfield," Herrmann said.
The D-backs' baseball brain trust considered sending down a relief pitcher to bring up another outfielder from Triple-A Reno, as the team hits the road for an upcoming six-game trip to St. Louis and Pittsburgh.
Under consideration is Peter O'Brien, a right-handed-hitting catcher turned into an outfielder. O'Brien is tearing up the Pacific Coast League with a .322 batting average, .993 OPS, 12 homers and 31 RBIs in 35 games. But the D-backs' No. 8-ranked prospect is not coming up to the Majors. At least not yet.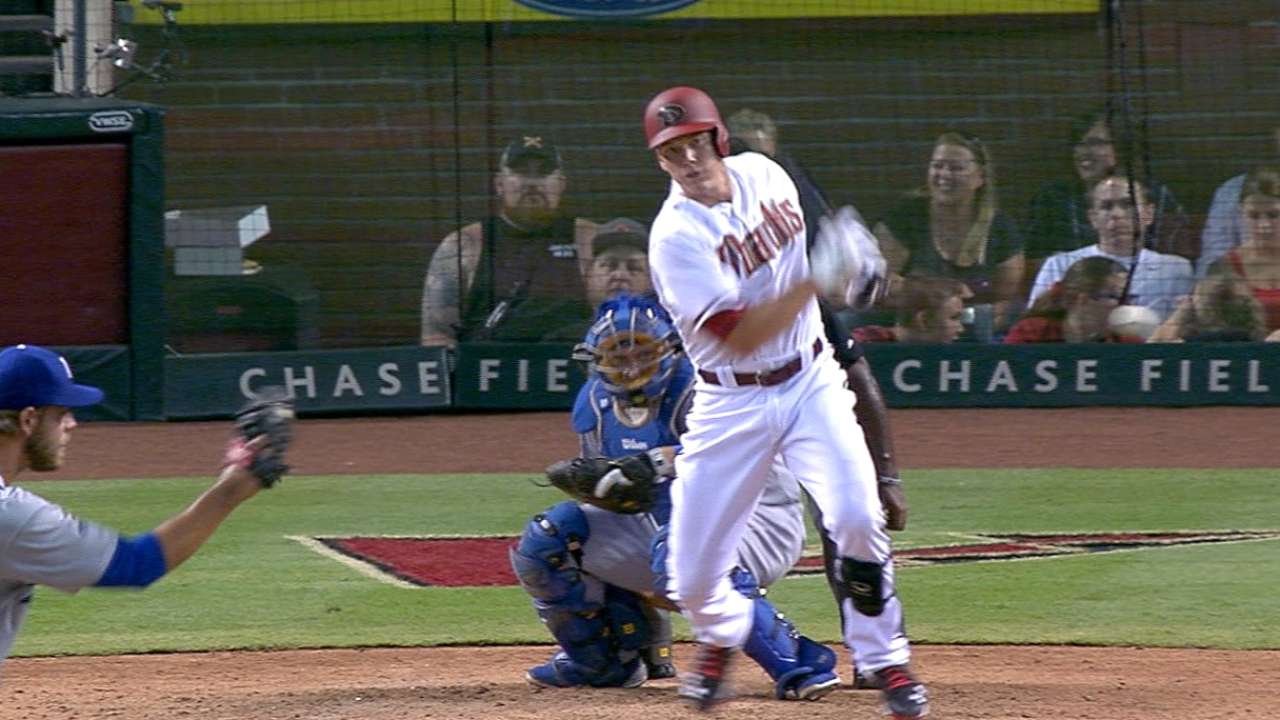 "We talked about that scenario, getting him back up here and giving him an opportunity, but who are you going to sit?" Hale said. "It's hard to find a spot for a start. Would he be good off our bench? He could have helped us a lot in the Giants series against [Javier] Lopez and [Josh] Osich, their left-handed relievers."
The obvious move would be to shift Owings back to short and to give O'Brien some playing time in the outfield.
"You're right, there are ways that [O'Brien] could get some starts," Hale said. "It's just a difficult spot with everybody now. Everybody deserves time."
Barry M. Bloom is a national reporter for MLB.com based in Phoenix and writes an MLBlog, Boomskie on Baseball. Follow @boomskie on Twitter. This story was not subject to the approval of Major League Baseball or its clubs.