What is impact of Cervelli deal on Pirates?
Pittsburgh signs catcher to three-year contract extension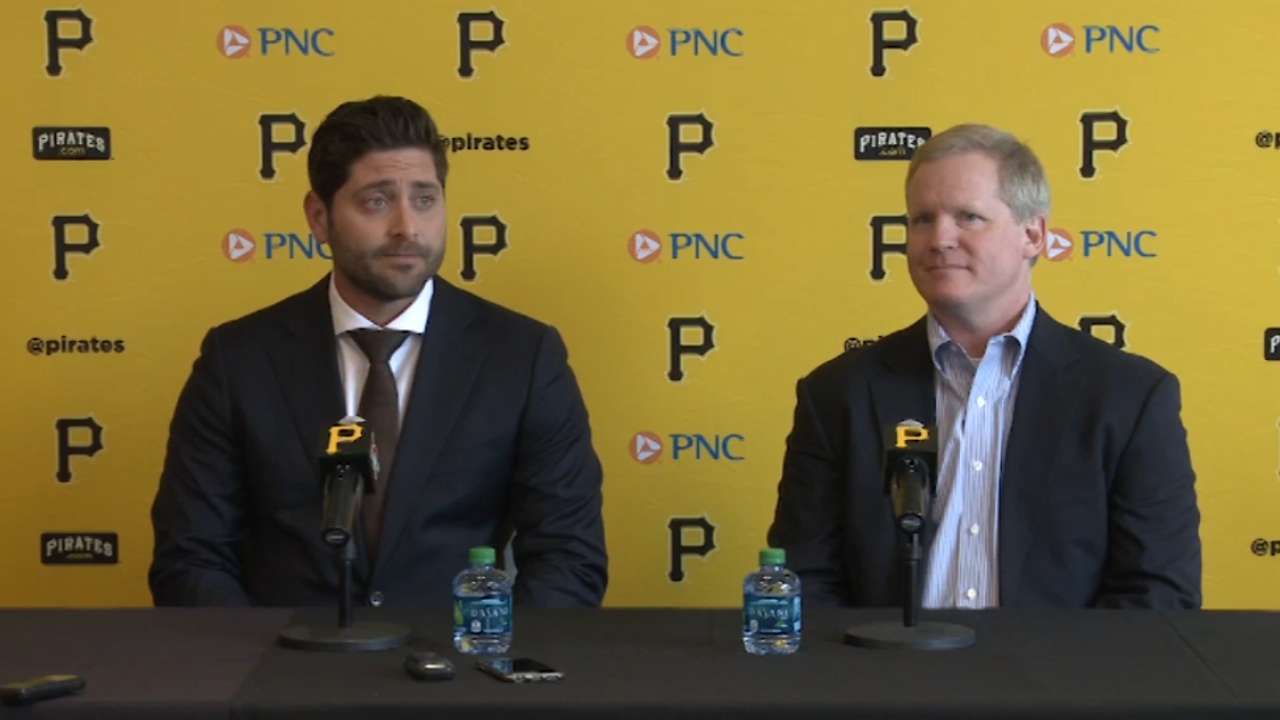 PITTSBURGH -- The Pirates have locked up another core player, signing Francisco Cervelli to a three-year, $31 million contract extension on Tuesday. The energetic, popular catcher will remain in black and gold through the 2019 season.
It's a big moment for Cervelli, postponing his free agency with a significant payday. It's a big moment for the Pirates, locking up an elite (and affordable) catcher for the rest of the decade.
But these deals come with consequences and questions. Let's look at the fallout from Tuesday's announcement.
What does this mean for Elias Diaz and Reese McGuire?
Diaz and McGuire are two of the Pirates' top prospects, and they're both catchers nearing the Majors. When he returns from elbow surgery, Diaz will play for Triple-A Indianapolis. McGuire is in Double-A.
Cervelli is locked up through 2019, and backup Chris Stewart is under club control through 2018. That gives McGuire more time to develop in the Minors. He's only 21 years old, and his bat has lagged behind his outstanding defensive play.
Diaz drew trade interest over the offseason, so perhaps the Pirates could pursue a move. If not, it's never bad to have depth options, especially at such an important position. Diaz is a very talented insurance policy in case Cervelli or Stewart gets hurt.
"You can never have enough good players," general manager Neal Huntington said. "One of our goals was to have several prospects at every position lined up through the system. That means we're in a good spot as an organization. We're getting closer to that."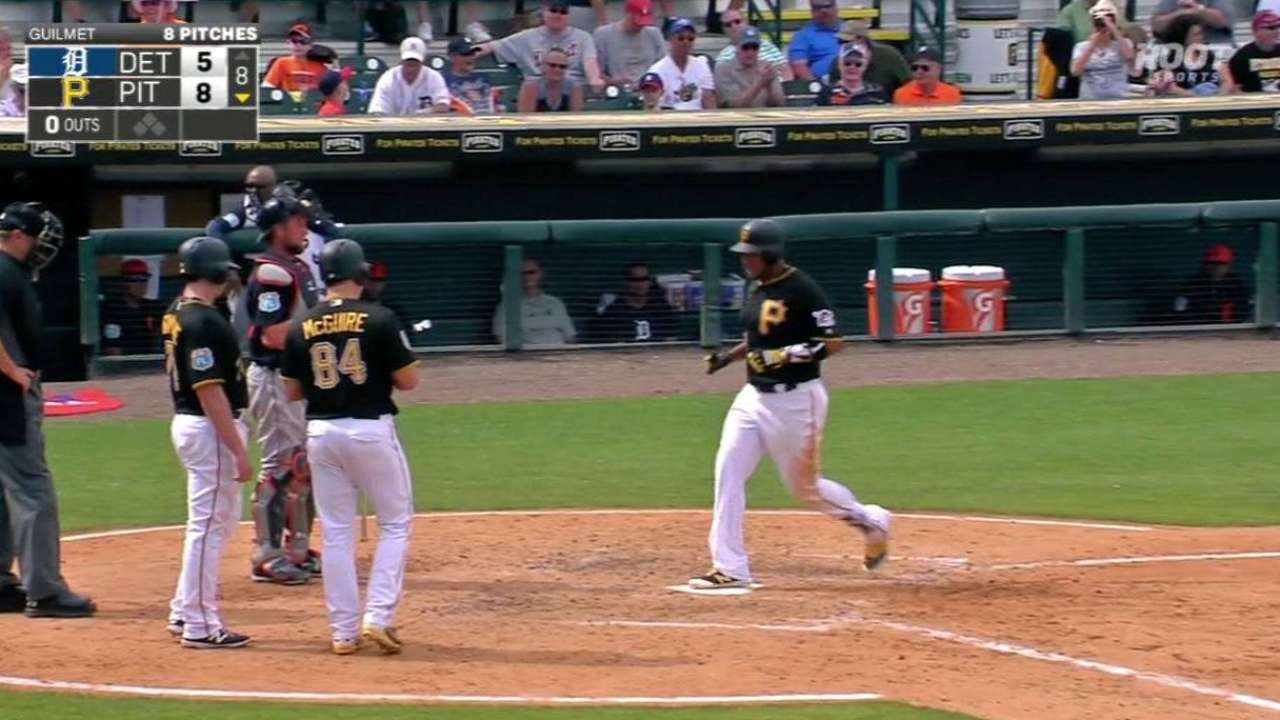 How many hitters do they have under club control?
Most of them. Gregory Polanco through 2023, Starling Marte until 2021, Josh Harrison through 2020 and Jung Ho Kang, like Cervelli, until 2019. Andrew McCutchen is under contract through 2017 with an option for '18. Jordy Mercer isn't eligible for free agency until after the '18 season.
In other words, the Pirates will have a core of Polanco, Marte, Harrison, Kang and Cervelli for the rest of the decade, with McCutchen and Mercer on board through 2018.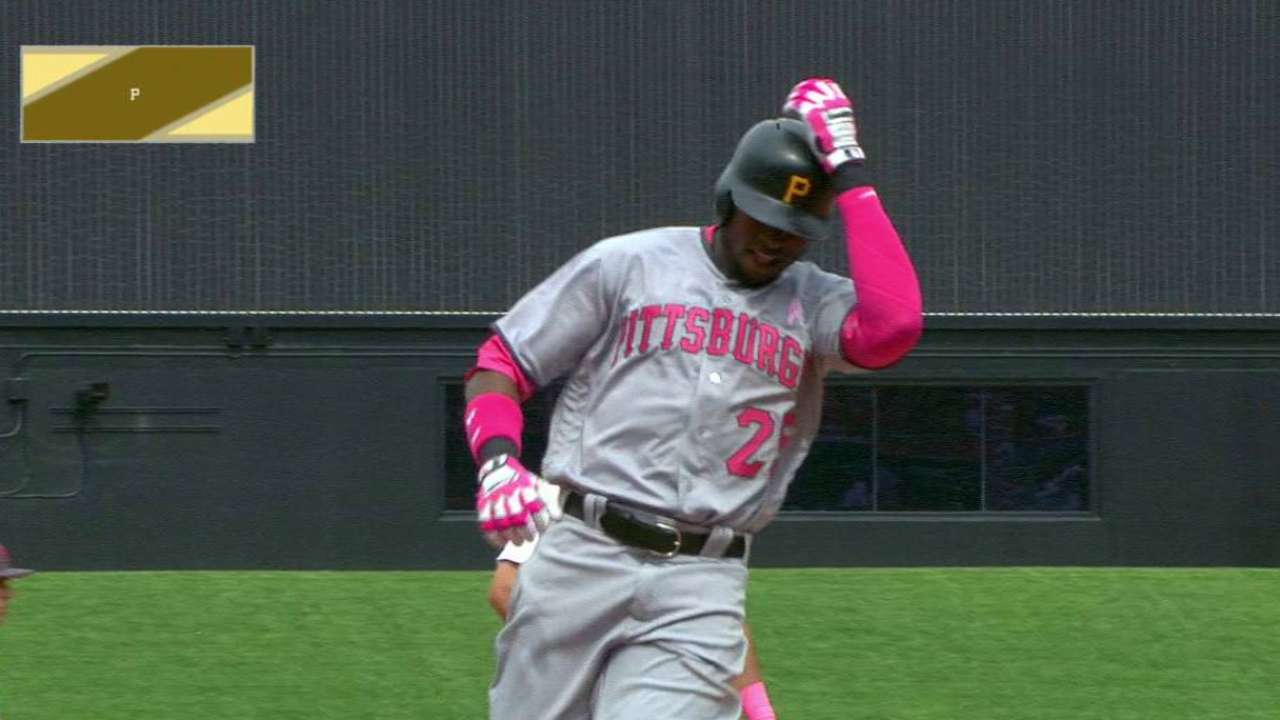 What does this mean for their payroll?
The Pirates will call up several top prospects over the next year. Those players earn roughly the league minimum for three seasons, providing cost certainty. The Pirates can afford to spend more on veterans, like Cervelli, if they're pushing players through the pipeline.
"A big reason why we're able to plan around that core is what we see on the horizon," Huntington said. "It allows us to feel more comfortable in committing some of the finite number of dollars that we have available to know that we've got players that we can build around."
Isn't this a risky move?
All long-term deals require risk on both sides, as Huntington often says. Cervelli could have earned more as a free agent, like Russell Martin did. The Pirates are betting on Cervelli staying healthy and performing well.
Pittsburgh believes Cervelli's time as a backup and on the disabled list may have taxed his body less than most catchers his age. Under contract through his age-33 season, Cervelli has a good batting eye, works tough at-bats and fields his position well.
His game isn't based on speed or power, attributes that typically decline with age.
"He works hard. He is athletic," Huntington said. "He does have skills that should age well. But he also takes care of himself exceptionally well."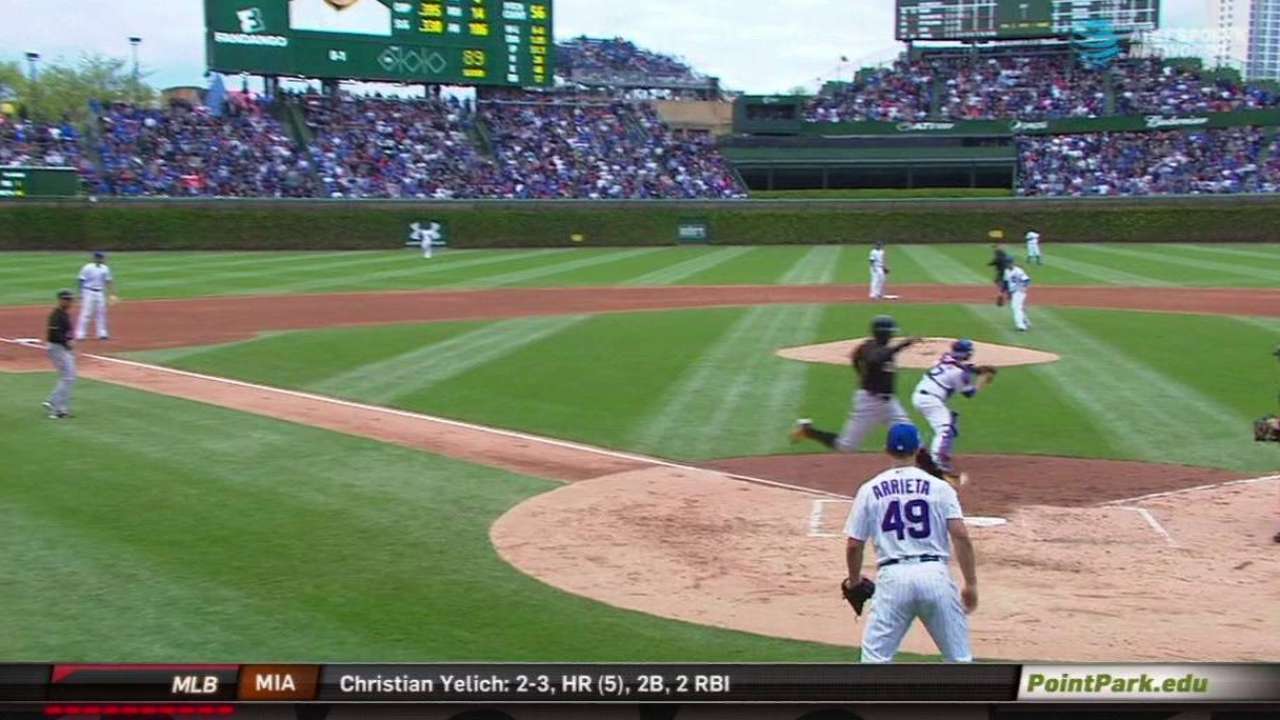 How does this impact Tyler Glasnow or Jameson Taillon?
Believe it or not, it does. The Pirates' cadre of young arms will have two experienced catchers to guide them into the league.
"We'll have two guys who will lead, game call and block. They will help these guys through the transition," Huntington said. "They will help them through not only games, but innings and at-bats and even pitches."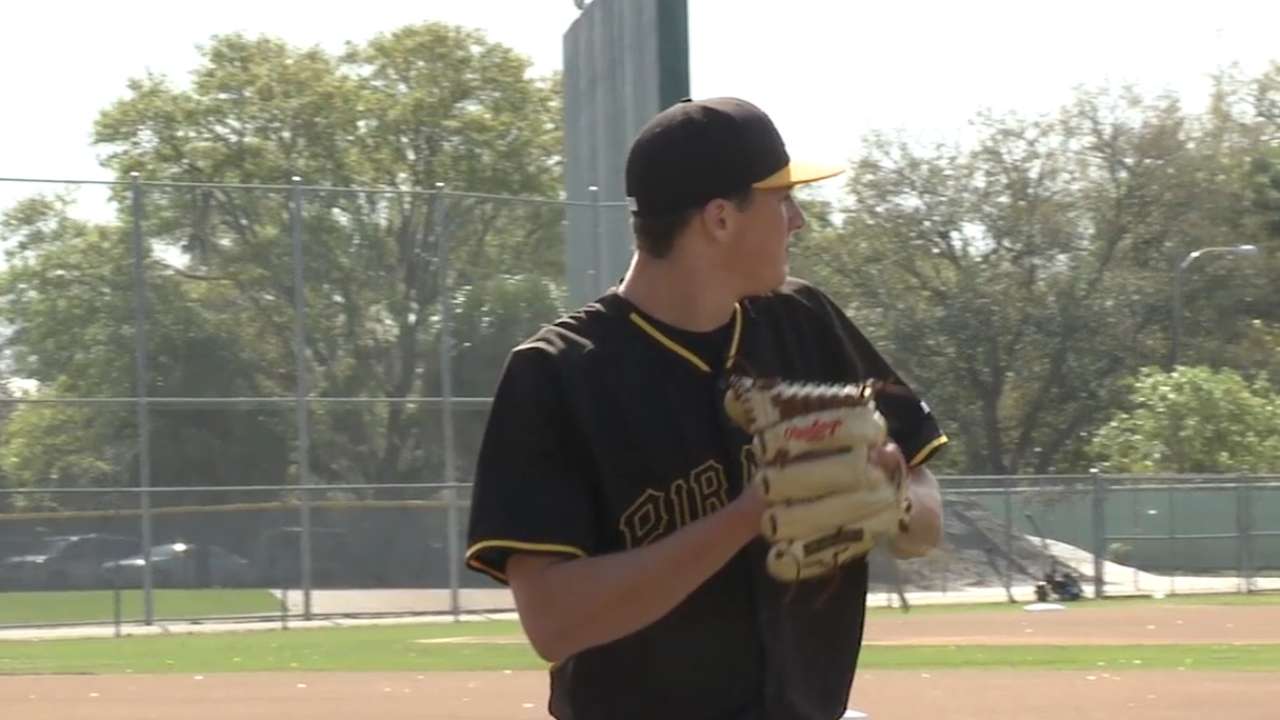 Adam Berry has covered the Pirates for MLB.com since 2015. Follow him on Twitter at @adamdberry. This story was not subject to the approval of Major League Baseball or its clubs.