Top GIFs: Kershaw throws 'Bugs Bunny' curve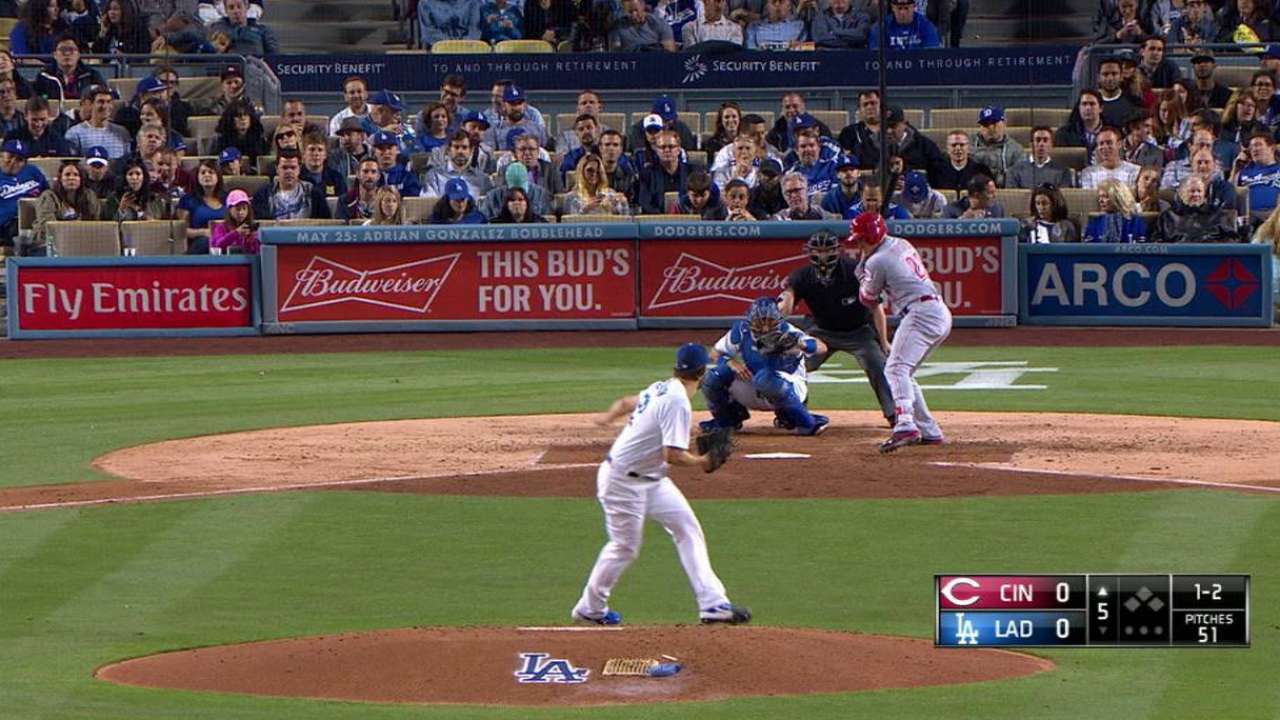 Here are the top GIFs from Monday's games, courtesy of @MLBGifs.
1. What's up, Doc?
Clayton Kershaw unleashes a ridiculous curve upon Reds outfielder Adam Duvall. The Dodgers ace tossed a two-hit shutout as his club won, 1-0. It was his third shutout this month.
2. Hey, Yo!
Yoenis Cespedes celebrates in the dugout as he moves into first in the Majors with his 15th home run this year.
3. Stop, drop and roll
Yadier Molina gracefully recovers from an inadvertent tumble to stick the landing.
4. Johnny Be Good
A fired-up Johnny Cueto celebrates during his two-hit shutout of the Padres. He struck out six and did not walk a batter.
5. I saw the sign, and it opened up eyes
The Giants' coaching staff better watch their backs. This fan may be aiming for their jobs.
Chad Thornburg is a reporter for MLB.com. This story was not subject to the approval of Major League Baseball or its clubs.