Bettis looks to learn from highs, lows
Rockies pitcher credits self-evaluation for improvements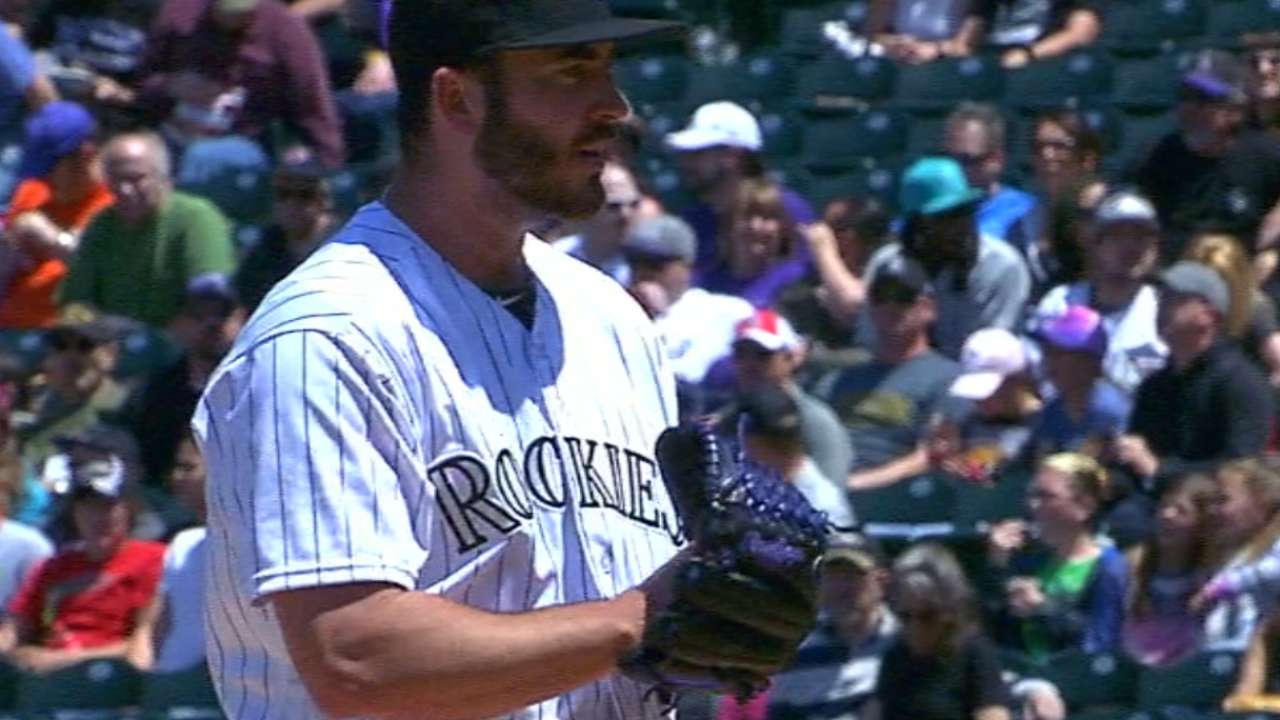 DENVER -- Rockies right-hander Chad Bettis is refreshing in his self-evaluations. If he makes a key mistake, phrases like "that can't happen" and words like "inexcusable" flow. However, Bettis has learned the important, subtle difference between honest self-evaluation and self-discredit.
The distinction is vital. The Rockies are depending on Bettis (3-2, 4.56 ERA in eight starts) -- who will start Tuesday against the Cardinals in the opener of a three-game series and nine-game road trip -- as a leadership figure for a young pitching staff.
Being a leader means setting a positive example. Beating yourself up is not positive. So, those rough evaluations are limited to specific pitches and sequences, not an assessment of himself as a person or a pitcher.
"There's a lot of negative in this game," Bettis said. "The way to look at it is to improve on how to learn how to get better each and every day, whether it's a good start or a bad start.
"I do think honestly that it's easier to learn from your bad starts or your good. Evaluate yourself honestly. If you know you left it all out there, that's all your team can ask for."
It helps to be even-keeled, especially during a period of uneven performances -- some of which have almost been sterling.
Down 1-0 in the seventh inning against the Pirates on April 25, a two-out wild pitch let a runner score and led to a 4-1 loss. Bettis shut down the D-backs for six solid innings of a 6-3 road win on May 1.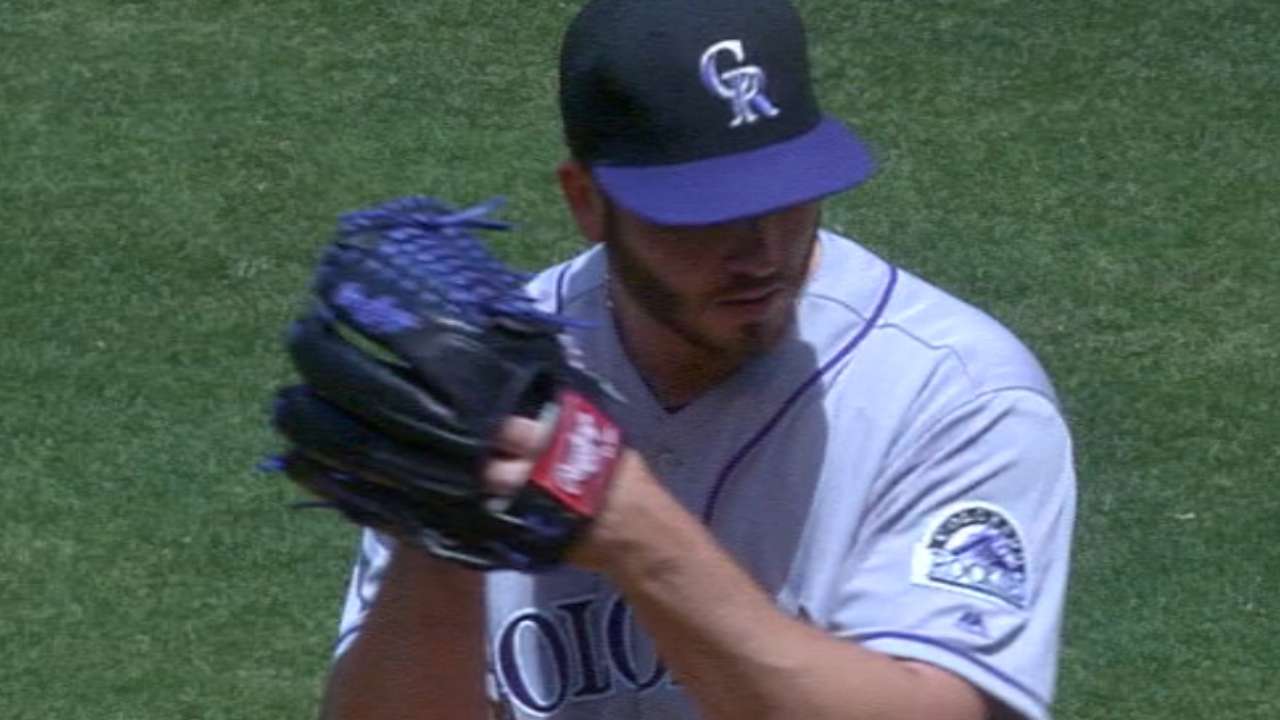 His last two starts had the potential for frustration.
Leading the Giants and ace Madison Bumgarner by a run in the fifth, he gave up a Matt Duffy one-out triple on a changeup that Bettis admitted he didn't execute properly, and Duffy scored the go-ahead run in a 6-4 Rockies loss. Against the D-backs on Wednesday, Bettis saw leads of 5-0 and 7-1 begin to evaporate as he gave up a series of hard hits in the sixth and seventh when, he said, the D-backs were "ambushing" him, swinging aggressively at strikes early in counts. He ended up with a no-decision, but the Rockies won.
Bettis, however, realizes his mistakes were limited.
"I'm looking forward to the next start," Bettis said. "The first six innings were where I want to be -- comfortable in my delivery -- and keep going from there."
When Bettis, 27, turned the corner from unsuccessful reliever to promising starter last season, when he went 8-6 with a 4.23 ERA (and a 2.97 ERA in his final seven starts), the Rockies saw production and front-of-the-rotation intangibles. Even with a few miscues costing Bettis wins, the opinion hasn't changed.
"He's got an incredible work ethic," pitching coach Steve Foster said. "He's become a leader on the pitching staff. As far as performance, it's really all about executing pitches. That's something Chad's getting better at. His next step is to continue doing what he's doing."
Bettis' clear-eyed philosophy didn't come easy. Miscast as a reliever in 2014, Bettis went 0-2 with a 9.21 ERA in 21 starts. He finished the year at Triple-A Colorado Springs to recalibrate himself into a starter.
That winter, he refreshed his disposition.
"It did get to that point where I felt like people were looking at me like, 'Wow. That guy. I can't believe he's still up here,'" Bettis said. "It's a hard place to be, not only as a baseball player but as a person.
"Understanding that and getting back to my core beliefs was big-time for me. I try to golf as much as I can. I enjoy shooting guns, fishing, just hanging out with my family and friends. It was getting back to stuff like that, not allowing baseball to consume me."
Thomas Harding has covered the Rockies since 2000, and for MLB.com since 2002. Follow him on Twitter @harding_at_mlb, listen to podcasts and like his Facebook page. This story was not subject to the approval of Major League Baseball or its clubs.