MLB.com Columnist
Jim Duquette
10 guys who have boosted their trade value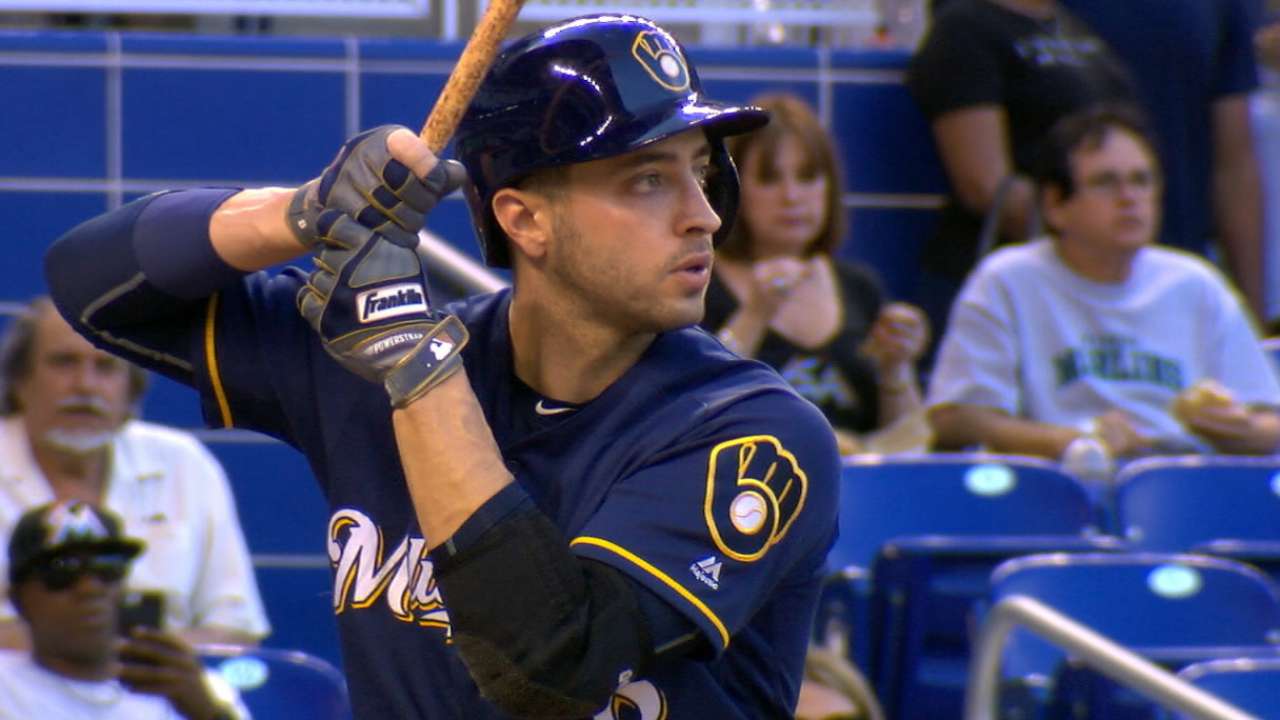 Make no mistake: Deals turned before this year's non-waiver Trade Deadline on Aug. 1 will have a lasting impact, vaulting contenders toward October and rebuilders into a brighter future.
Within the next few weeks, clubs will really begin to wheel and deal. And while a trade or two will certainly catch the baseball community by surprise, the following 10 players have all done well enough to improve their value in the eyes of potential buyers.
Ryan Braun, OF
Likely to finish the year with 25-30 homers after a strong first month and a half, Braun is an impact bat that fits in any lineup when he's healthy. The six-time All-Star would have to approve a deal to many clubs given his partial no-trade protection, but he should garner interest given his reasonable average annual salary ($19 million per year through 2020).
Teams that should have interest: Mariners, Nationals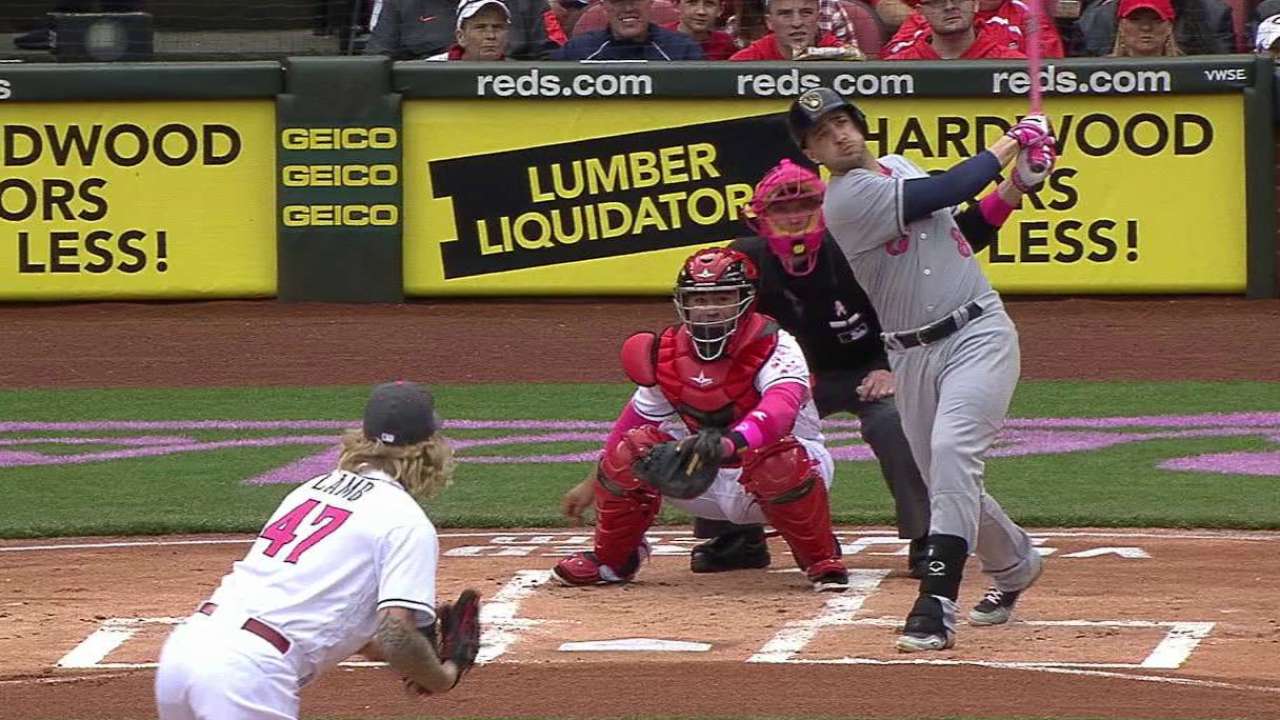 Jonathan Lucroy, C
A healthy Lucroy has rebounded from an injury-plagued 2015 campaign, a fact reflected in his strong offensive output (.304/.373/.507). A solid defender, as well, the 29-year-old would be an appealing trade piece given his team-friendly option for 2017.
Teams that should have interest: Astros, Rangers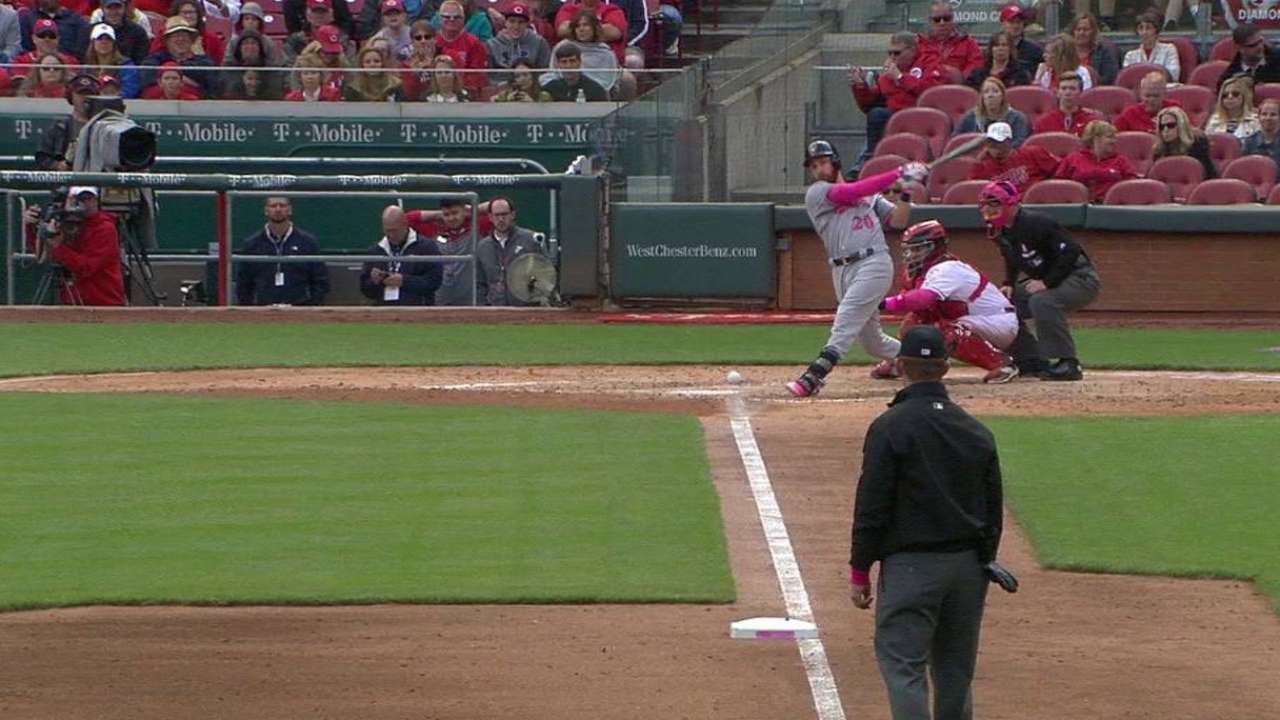 Yunel Escobar, INF
Contending clubs love to acquire versatility. We saw this last July, when the Royals gave away a package including prized pitching prospect Sean Manaea for the defensively flexible Ben Zobrist.
Escobar is not regarded as highly as Zobrist, but he's off to a hot start (career-high 123 OPS+) and has experience at second base, third and short.
Teams that should have interest: White Sox, Mets, Dodgers
Zack Cozart, SS
The Reds are getting above-average offensive production out of Cozart, who ranks among the best at his position with an .853 OPS this year.
With stellar defensive skills and club control through the 2017 season, the 30-year-old could command more in a trade than teammates Jay Bruce and Brandon Phillips.
Teams that should have interest: White Sox, Rays, Angels
Rich Hill, SP
The A's took a calculated risk on Hill after his four productive starts last year, inking him to a one-year, $6 million pact in hopes that he'd continue to pitch effectively. The move has certainly paid off thus far, as the left-hander has used his stellar curveball to post a sub-3.00 ERA.
By dangling Hill on the trade market, Oakland could reasonably ask for a high-upside arm as well as a bullpen piece.
Teams that should have interest: Giants, White Sox, Dodgers, Indians, Orioles, Red Sox, Marlins, Rangers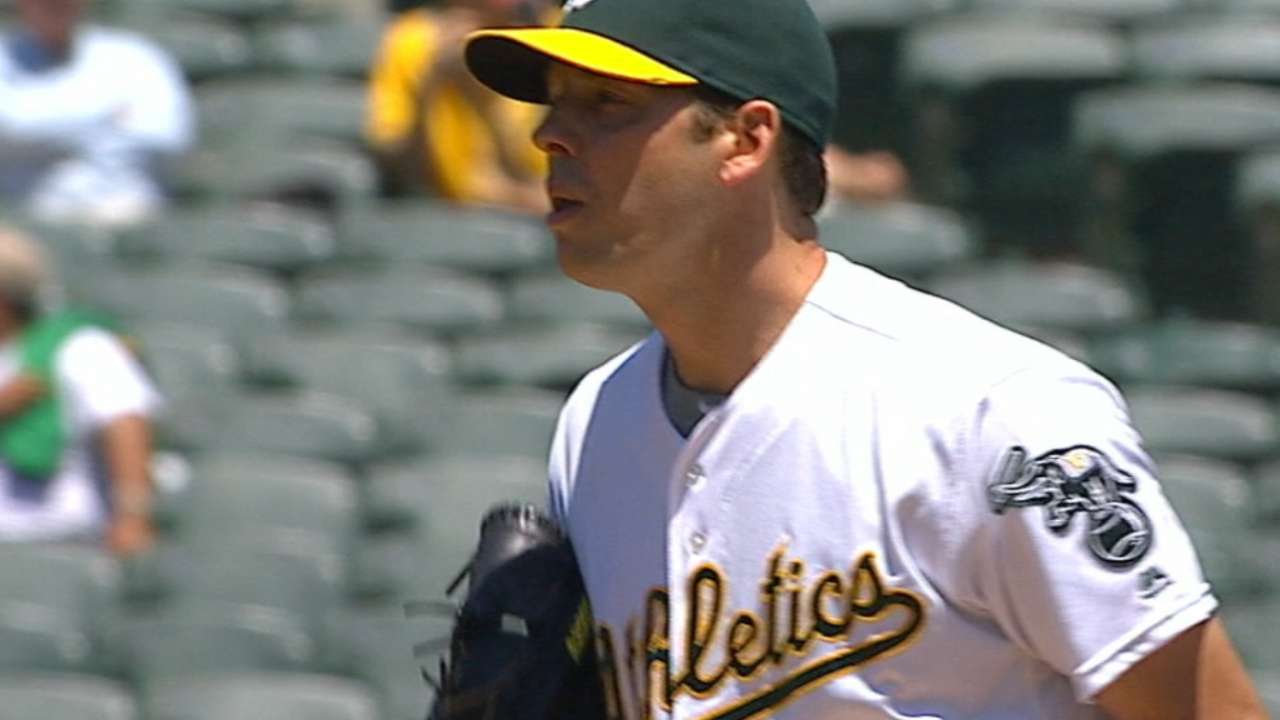 James Shields, SP
The veteran right-hander disappointed some during his first season with San Diego in 2015 (3.91 ERA), but he has fared better through his first nine starts this year (3.07 ERA). Shields has continued to struggle with the long ball while experiencing a small dropoff in fastball velocity, but he should nonetheless command attention on the trade market given his long track record of success in both leagues.
Teams that should have interest: White Sox, Giants, Orioles, Red Sox, Astros, Dodgers, Marlins
Jeremy Hellickson, SP
After years of struggles, Hellickson again looks the part of a mid-rotation starter. Faring well for the Phillies thus far, the scheduled 2016-17 free agent is currently on a team-friendly deal and could provide a contender with a few months of solid back-of-the-rotation production.
Teams that should have interest: Marlins, Astros, Pirates, Giants, Orioles, Red Sox
Sonny Gray, SP
The 26-year-old does not cleanly fit the narrative of this piece, as he has posted a 5.84 ERA through eight starts this season. But given his past success and place under team control through the 2019 campaign, he could still command a striking return package if dealt before the Deadline. Of course, his stock would only rise with a performance uptick.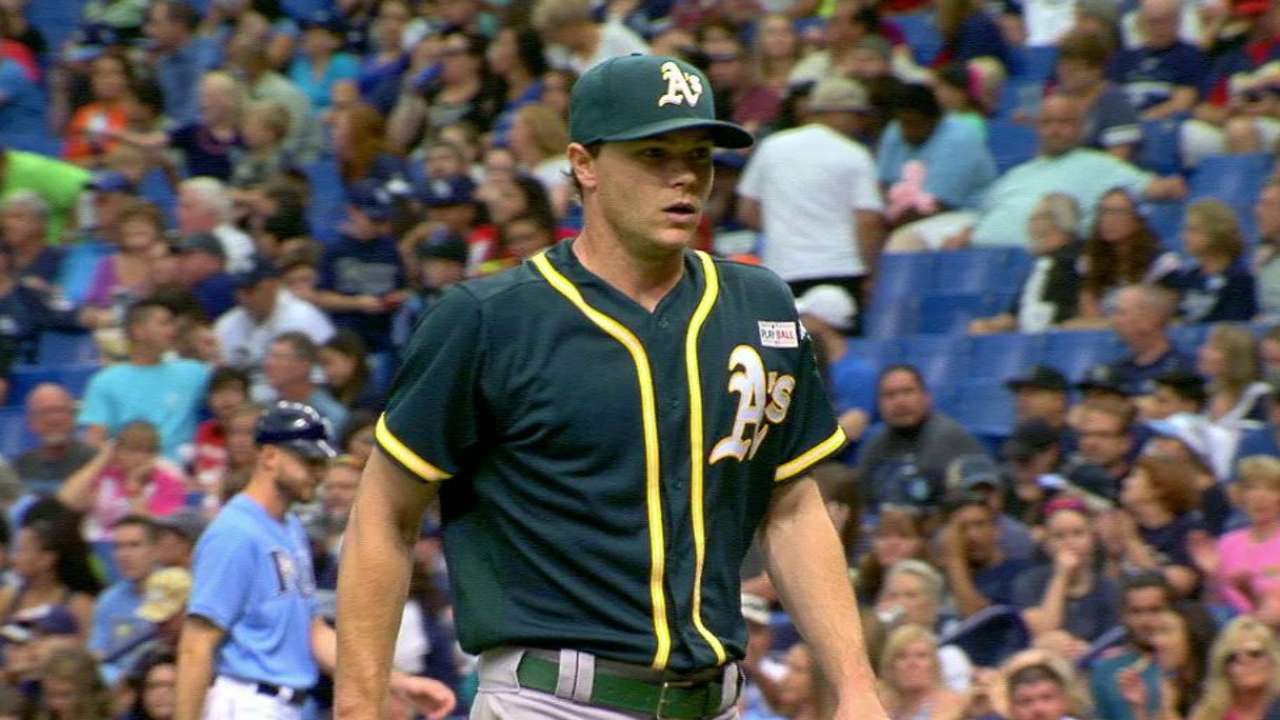 Teams that should have interest: Dodgers, White Sox, Red Sox
Ryan Madson, RP
Signed to a three-year deal this past offseason, Madson has not disappointed with the A's thus far. With a dominant fastball-changeup combination, as well as closing experience, the veteran could be a hot commodity if Oakland falls out of contention.
Teams that should have interest: D-backs, Blue Jays, Nationals, Dodgers
Josh Reddick, OF
Rumors of an A's-Reddick extension have swirled, but the outfielder remains under contract only through the end of this season. With 20-homer power, a good eye at the dish and strong corner-outfield defense, this 29-year-old has the tools to help a postseason contender on both sides of the ball, but Reddick fractured his left thumb trying to steal second base on Thursday, and he said he expects to be out for 4-6 weeks.
Teams that should have interest: Cubs, White Sox, Rangers, Nationals
Jim Duquette is an analyst for MLB.com. This story was not subject to the approval of Major League Baseball or its clubs.