Odor expects penalty, respects Bautista?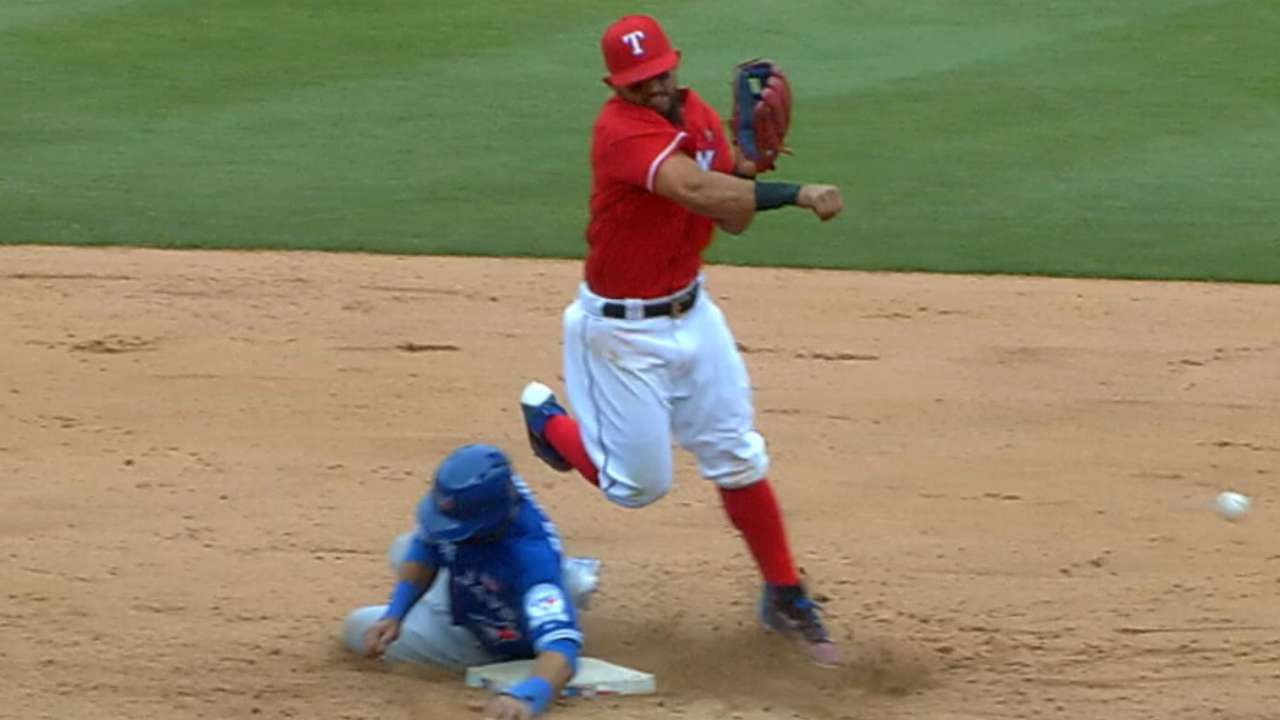 OAKLAND -- Rangers second baseman Rougned Odor understands he is facing a suspension but said he has no regrets about what happened during his eighth-inning altercation with Blue Jays outfielder Jose Bautista during Sunday's 7-6 win.
"It's part of the game," Odor said.
"I respect him. He plays hard."
Major League Baseball has not handed down punishment yet, but Odor is certain to be suspended after punching Bautista in the face. Others could be suspended as well and a decision will likely come down Tuesday.
"I know nothing yet," Odor said. "I'm still waiting."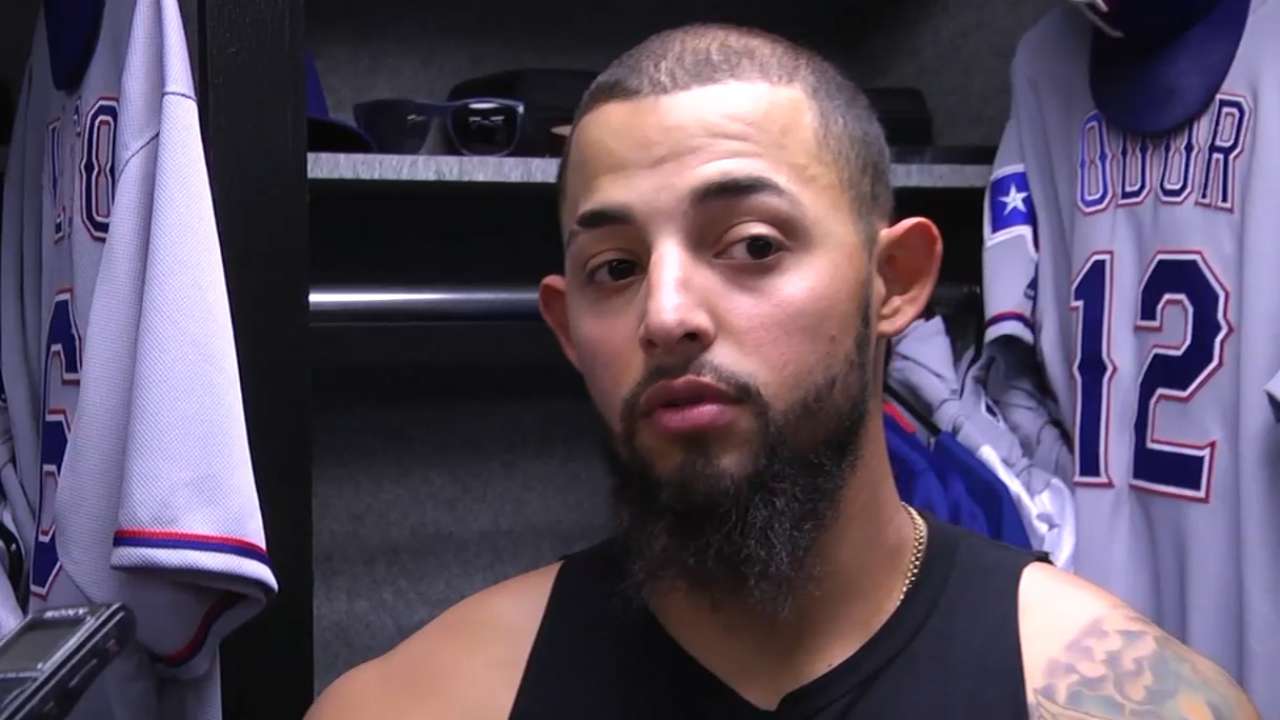 The incident took place after Rangers pitcher Matt Bush hit Bautista with a pitch to start the eighth inning. The Blue Jays claim the Rangers did it as retaliation for Bautista's "bat flip" after his game-winning home run in Game 5 of the American League Division Series last season.
Two batters later, Bautista was forced at second on Justin Smoak's grounder and slid hard into Odor. The two immediately faced off, Odor pushed Bautista and then landed a hard right. Bautista was then pulled away by Adrian Beltre as the two teams spilled onto the field.
"You saw what happened," Odor said. "For me, it was a pretty hard slide. I know he was going to come hard. I can tell when somebody is coming in hard to second base. I tried to protect myself."
Once they faced off, Odor knew it was going to get physical.
"Yeah, I saw him there after the slide," Odor said. "He was looking at me. I thought, 'Look out.'"
The altercation was a top subject of conversation around Major League Baseball on Monday. A photo of Odor slugging Bautista was on the cover of USA Today.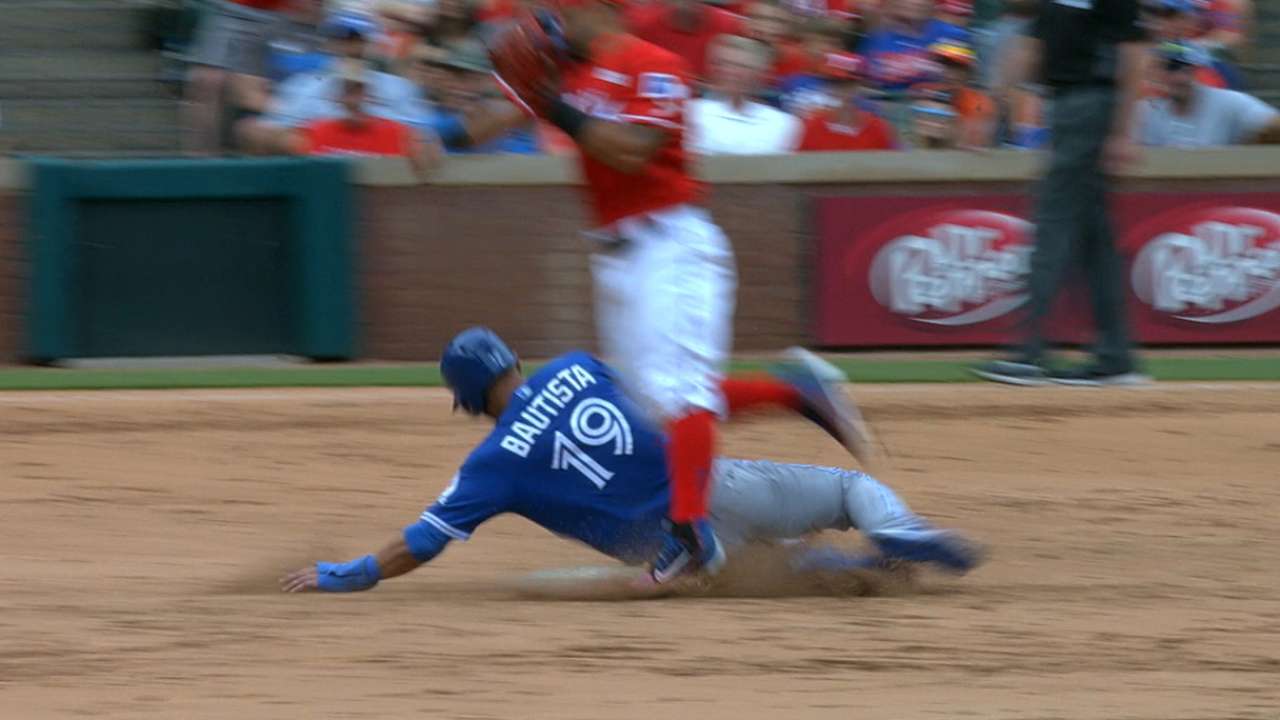 "I don't pay attention to that," Odor said.
Odor has a reputation for at least irritating and possibly infuriating opposing teams with his hard-nosed style of play. Some of his slides into second base have come into question.
He said he is not worried about what other teams think.
"I just care about my team," Odor said. "I don't care about the other team. I just play the game how I play it. I play to win the game. I know I am going to be suspended for a couple of games, but I am going to keep doing what I'm doing."
Once the suspension is announced, Odor has the right to appeal. If so, the suspension would be delayed until the appeal is heard.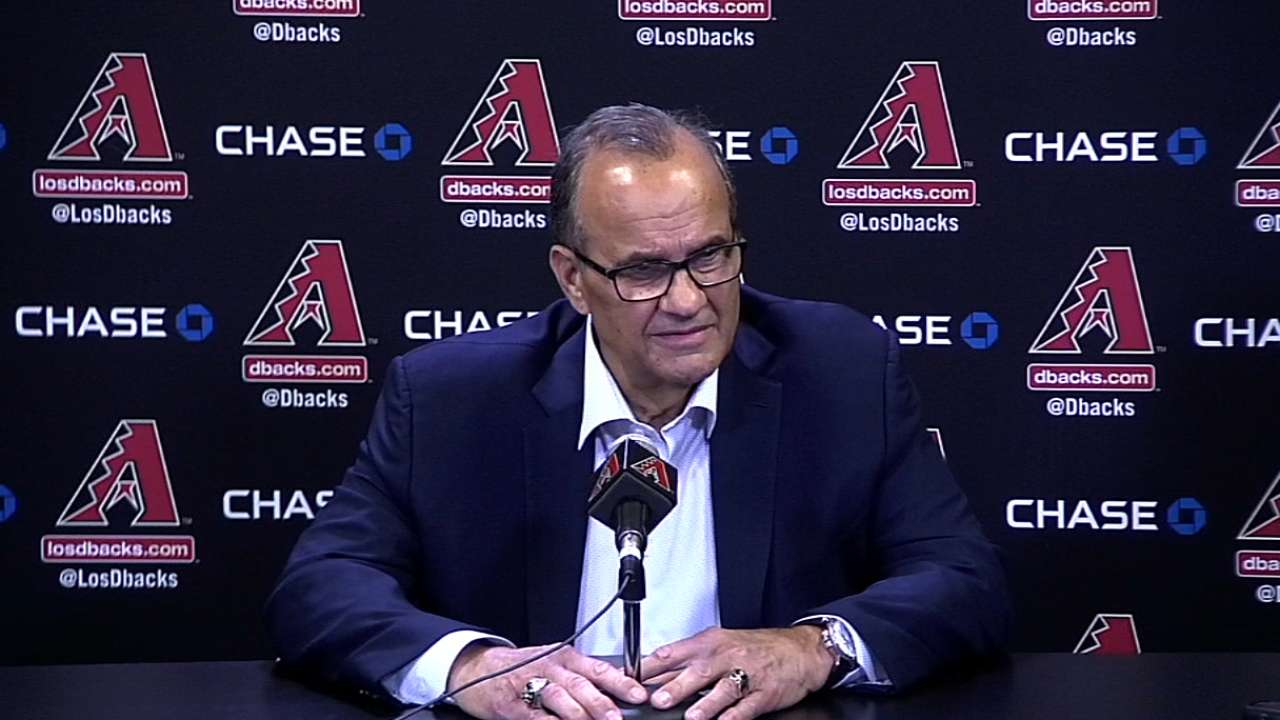 T.R. Sullivan has covered the Rangers since 1989, and for MLB.com since 2006. Follow him on Twitter @Sullivan_Ranger and listen to his podcast. This story was not subject to the approval of Major League Baseball or its clubs.