Rupp day to day with left ankle injury
Phillies catcher hurt in collision at home plate during Saturday's win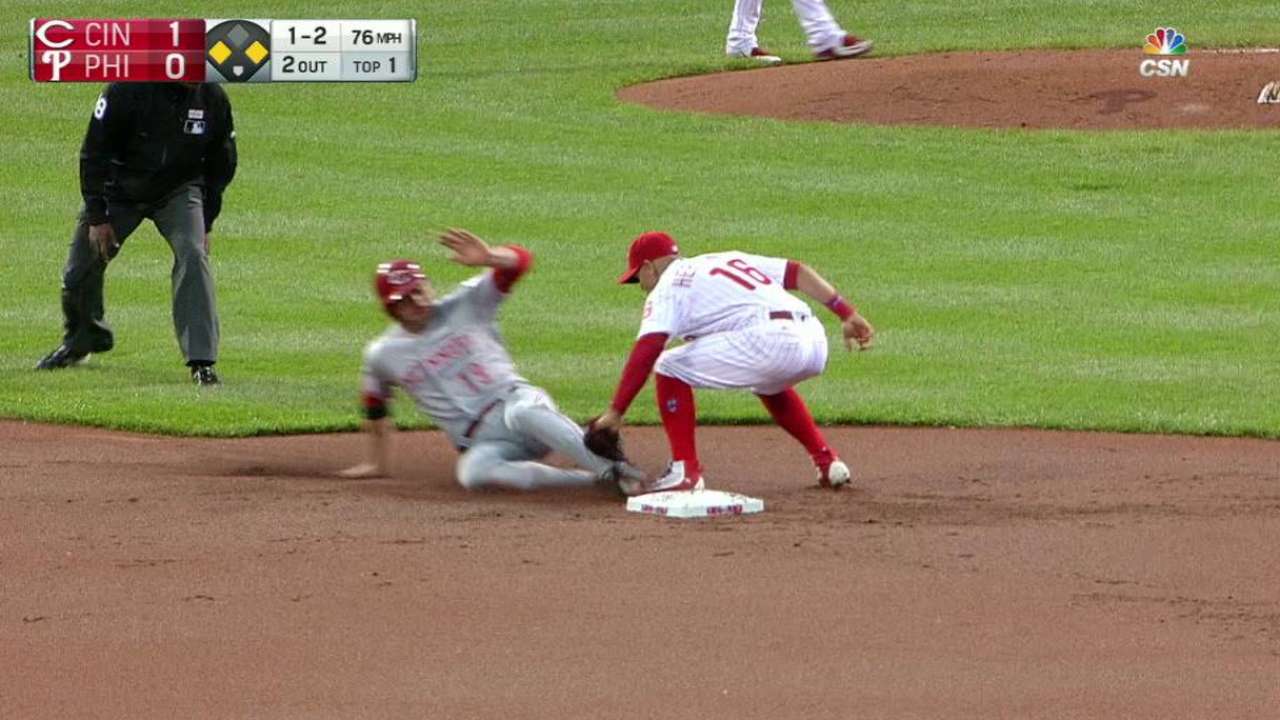 PHILADELPHIA -- For the first time this season, Cameron Rupp will sit two consecutive games.
Rupp missed Sunday's game after injuring his left ankle in a collision at home plate in Saturday's 4-3 Phillies win.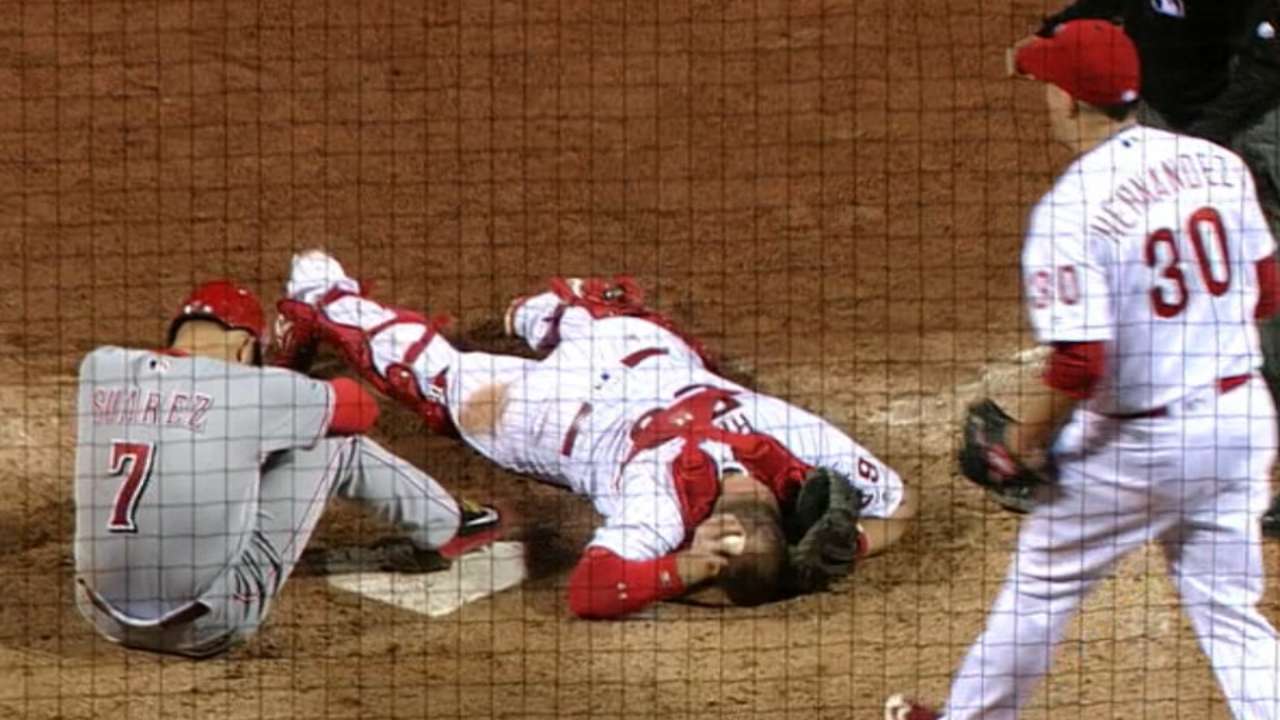 The plan was for the 27-year-old catcher to be re-evaluated before Monday's opener at home against the Marlins, but manager Pete Mackanin said Rupp is "day to day," but he doesn't expect him to be out for an extended period of time.
"I'm definitely progressing," Rupp said, wearing compression tape on the injured ankle. "A little tender still, but the swelling's gone down."
The Phils will move forward with Rupp and Carlos Ruiz as the only two catchers on the roster. In case of emergency, Mackanin said Andres Blanco would be the first man up, with Emmanuel Burriss also being an option behind the plate.
Rupp had hits in five of his last six games before the collision at the plate. Overall, he's hitting .238, but he had the game-winning three-run double in the Phillies' win over the Braves last Thursday. Ruiz, in 24 fewer at-bats, is hitting .300 with three home runs -- two more than Rupp.
Monday's game marks the first time Ruiz has started on consecutive days since Aug. 15-16, 2015. It also marks the first time this season he's caught any of the Phillies starters under the age of 25 other than Adam Morgan.
Evan Webeck is a reporter for MLB.com based in Philadelphia. This story was not subject to the approval of Major League Baseball or its clubs.