Beltran's 400th jack leads Sunday's top GIFs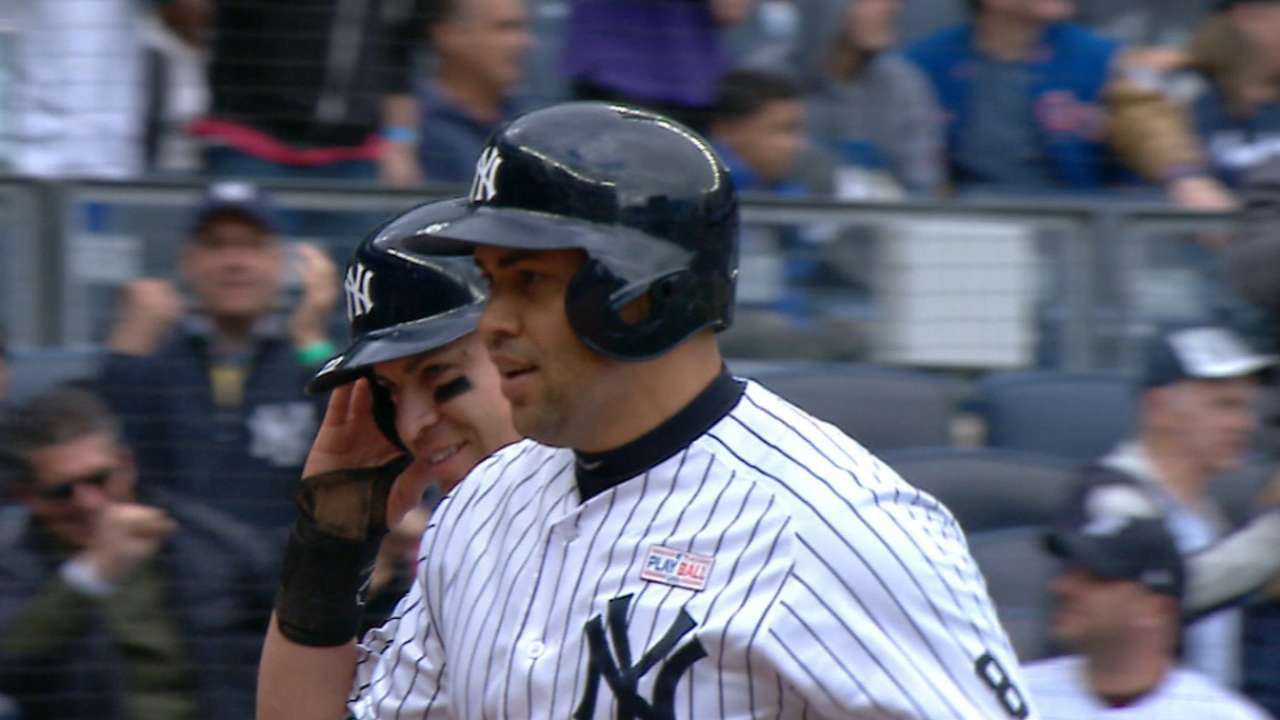 Here are the Top GIFs from Sunday's games, courtesy of @MLBgifs:
1. Beltran joins the 400-HR club
Carlos Beltran proved his swing from the right side is just as potent as from the left, as he became just the fourth switch-hitter in history to reach 400 career home runs. Alex Rodriguez, another member of the 400-homer club, knew as well as anyone how exciting the moment was for Beltran.
2. Didi completes crazy tag
Didi Gregorius proved it doesn't matter which part of the runner you tag -- even if it's his pinkie toe. An out is an out.
3. Arcia doesn't want Bauer to get him looking
Oswaldo Arcia struck out looking against Trevor Bauer, then got one extra practice swing in -- just in case he ever sees that breaking ball again.
4. Duffy makes diving glove toss
Football season is months away, but Danny Duffy is already working on his shovel pass for those backyard scrimmages.
5. Fernandez goes to 11
Yes, Jose Fernandez may have better stats at home than on the road. But he still wants to remind you that he has the Nationals' number, no matter where they play.
6. Valencia's deep trifecta
Danny Valencia volunteered to be Oakland's one-man wrecking crew Sunday, becoming the first player since 2009 to hit three home runs in a game that each traveled 425 feet or farther.
Matt Kelly is a reporter for MLB.com. Follow him on Twitter @mattkellyMLB. This story was not subject to the approval of Major League Baseball or its clubs.