Papi feeling pressure? Fleeting, but true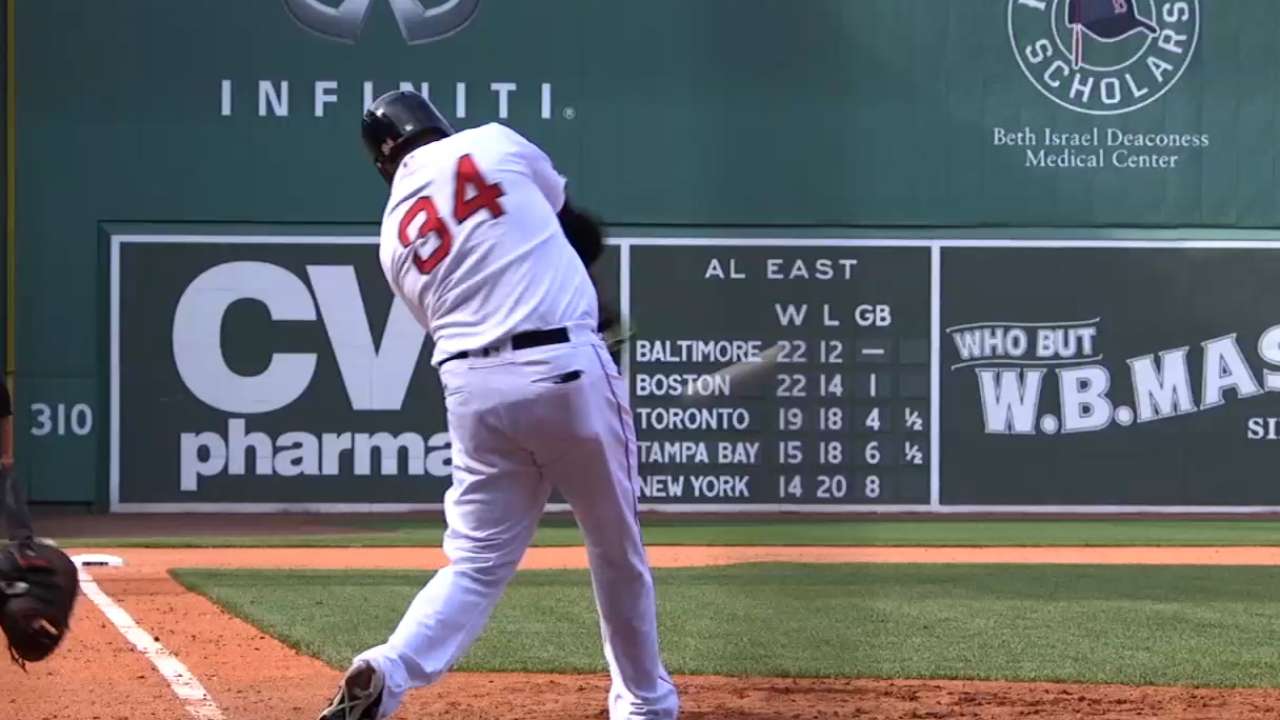 BOSTON -- Having a day to reflect on his historic performance in the Red Sox's 6-5, 11-inning win on Saturday at Fenway Park against the Astros, David Ortiz admitted something he doesn't often feel.
"I was telling one of my boys, the at-bat that I hit the triple, I felt the pressure a little bit for some reason," Ortiz said about his game-tying hit in the bottom of the ninth inning. "I made the last out the night before and realized I could be the last out again. That hit me.
"After the first pitch, I just tried to go about my business. The more pressure you put on yourself, the worse it can get."
Knowing he wouldn't be the last out of the game in the bottom of the 11th, Ortiz strode to the plate and proceeded to hit a game-winning double to straightaway center field that scored Xander Bogaerts from second base.
With the double, Ortiz joined Hank Aaron and Barry Bonds as the only players with 600 doubles and 500 homers. He also hit career home run No. 513 in the third inning, surpassing Ernie Banks and Eddie Mathews for No. 22 all time.
"He doesn't miss. He's never faced Michael Feliz before, but he's a guy who throws mid-90s and has three pitches," Red Sox manager John Farrell said. "David saw all of them in the at-bat, and that third pitch was the game-winning double. You marvel at his hand-eye coordination and his strength."
Ortiz joked on Sunday that he might have a difficult time trying to find a proper place to display the base.
"I'm trying to make some room, man. I've had the opportunity to collect a lot of items in my career. I don't have a place for it yet, but we'll see," Ortiz said. "I have a man cave, it just isn't mine anymore."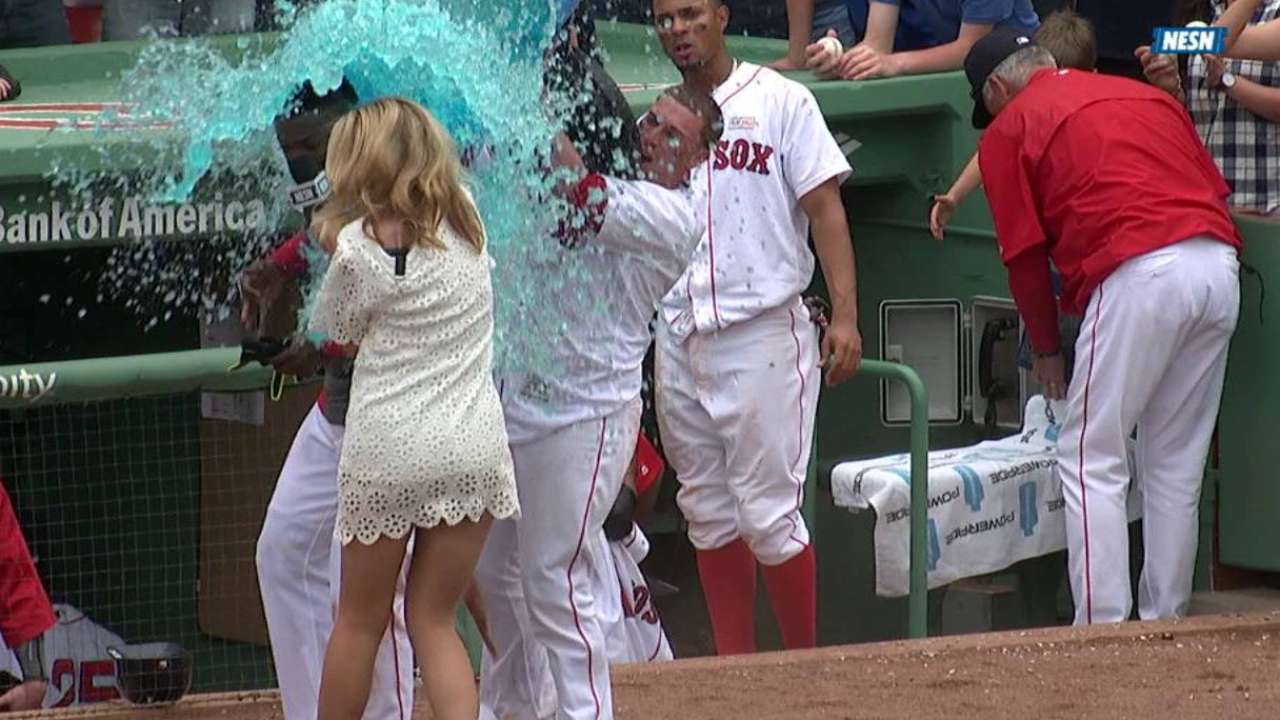 As Ortiz was hitting the game-winning double, his family was preparing for his daughter's quinceanera. Because of the length of the game, the slugger was about 30 minutes late.
"I heard a kid that said, 'Now that you hit a walk-off, we can start the party,'" Ortiz said. "I was a little late. You don't want to have your daughter mad at you."
Ortiz entered Sunday with 10 home runs, 33 RBIs and a 1.101 OPS on the year. Saturday was the first time he had hit a double, a triple and a home run in the same game.
"To see him go home to third, I would think that for most 40-year-olds, they don't envision themselves running like he did yesterday," said Farrell.
A clutch hitter his entire career, Ortiz said he'll be ready once again when the pressure is palpable and the game is on the line.
"The reality is, I can't wait to get up again," Ortiz said. "I feel like I'm the last dinosaur."
Quinn Roberts is a reporter for MLB.com based in Boston. This story was not subject to the approval of Major League Baseball or its clubs.