Murphy scratched on Sunday with illness
Infielder flies out to end game in pinch-hit at-bat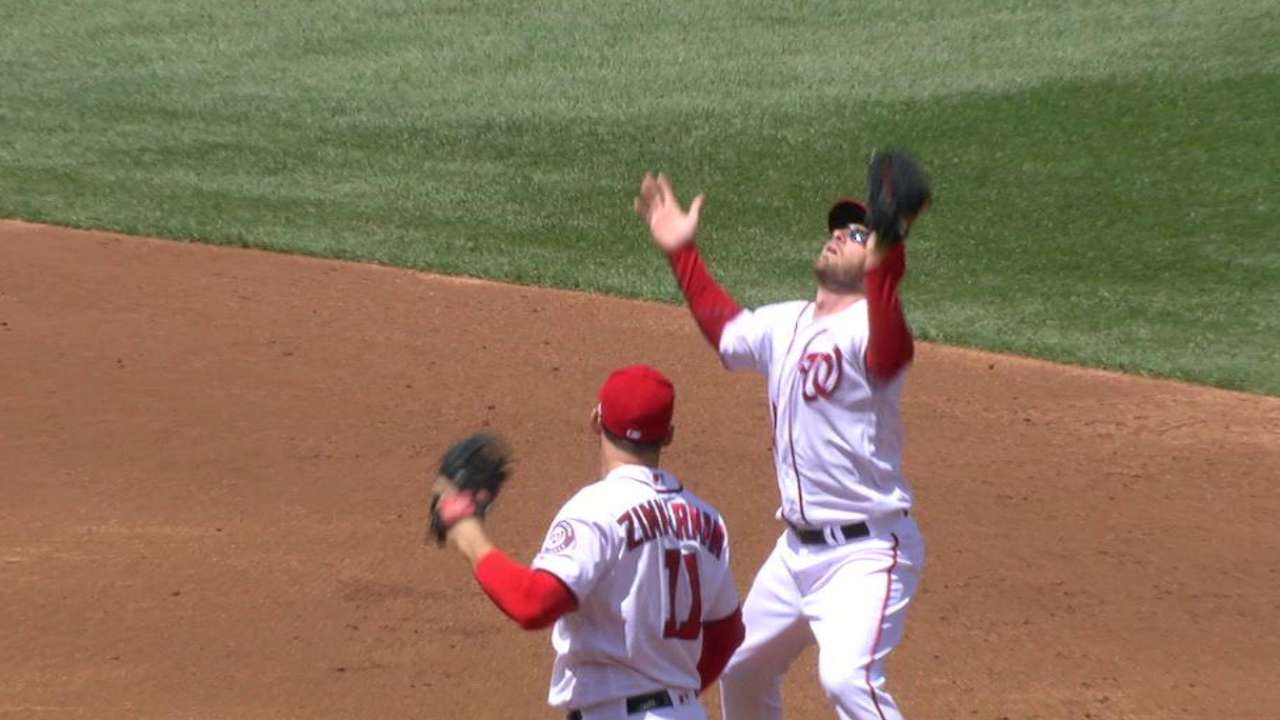 WASHINGTON -- After he played in both games of Saturday's split doubleheader, the Nationals scratched second baseman Daniel Murphy from the lineup prior to Sunday's 5-1 loss to the Marlins due to illness. Murphy did pinch-hit in the ninth inning, but he flied out to center to end the game with two runners on.
"I got a good pitch to hit, I just missed it," Murphy said."I think the doubleheader yesterday kind of got us all a little bit, and the skipper kind of took it out of my hands and gave me the day. Hopefully, personally, I can use that. I think everybody can use a day off tomorrow."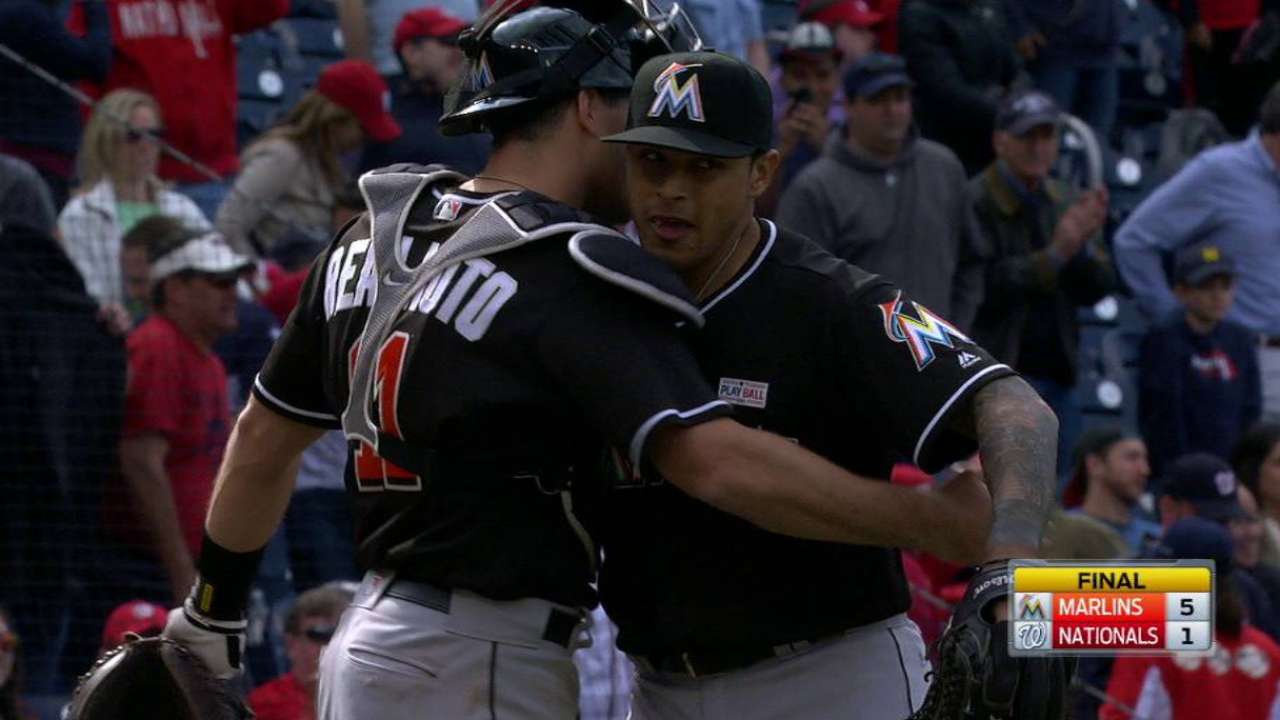 Murphy was batting fourth and playing second base in the initial lineup, but he was replaced by Stephen Drew, who played second and batted eighth. He went 0-for-2 with two walks. Drew also lost a ball in the sun that allowed two runs to score. It left the Nationals without their hottest batter in Murphy, who leads the Majors in batting average at .400.
Without Murphy in the middle of their order, the Nationals failed to capitalize on numerous scoring opportunities and left 10 runners on base.
"We've got to just keep swinging it," manager Dusty Baker said. "Nothing lasts forever, one way or the other. We just have to stay positive and keep swinging the bat."
Jamal Collier covers the Nationals for MLB.com. Follow him on Twitter at @jamalcollier. This story was not subject to the approval of Major League Baseball or its clubs.