Cash, Melvin shower praise on Andriese
Both managers impressed with Rays' righty after 2-hit shutout vs. A's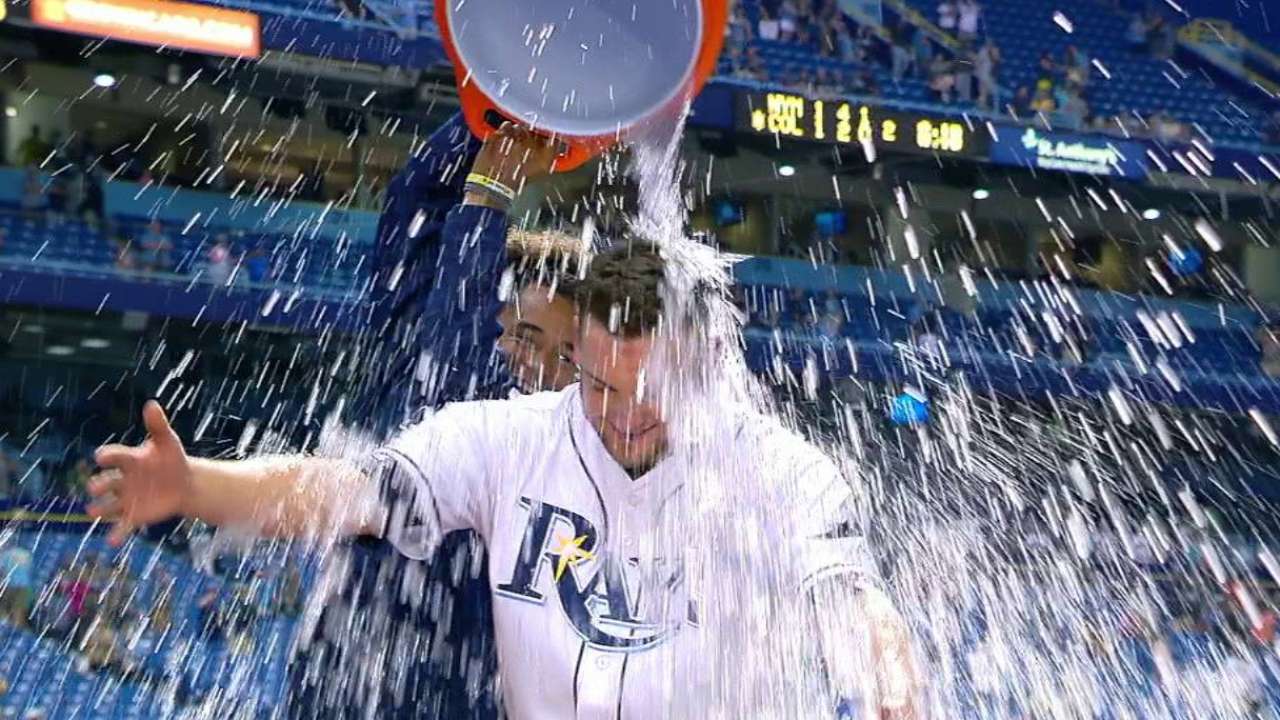 ST. PETERSBURG -- When he finished the first nine-inning complete game of his career, Rays right-hander Matt Andriese was short on ways to describe his experience.
"It felt great," Andriese said. "I'm kind of at a loss for words, that feeling I had there on the mound there in the ninth inning, with two strikes. Like I said, a little loss for words. It feels great, though."
Andriese let his actions deliver his message loud and clear Saturday in the Rays' 6-0 victory over the A's at Tropicana Field. He became the first Tampa Bay pitcher to earn a shutout since right-hander Chris Archer did so on Aug. 20, 2015, against the Astros at Minute Maid Park.
Andriese, who threw 106 pitches (78 for strikes), improved to 2-0 with a 0.56 ERA in two appearances this season as Tampa Bay's fifth starter. Rays manager Kevin Cash has seen Andriese make large strides after the young pitcher made 25 appearances (eight starts) for Tampa Bay last year.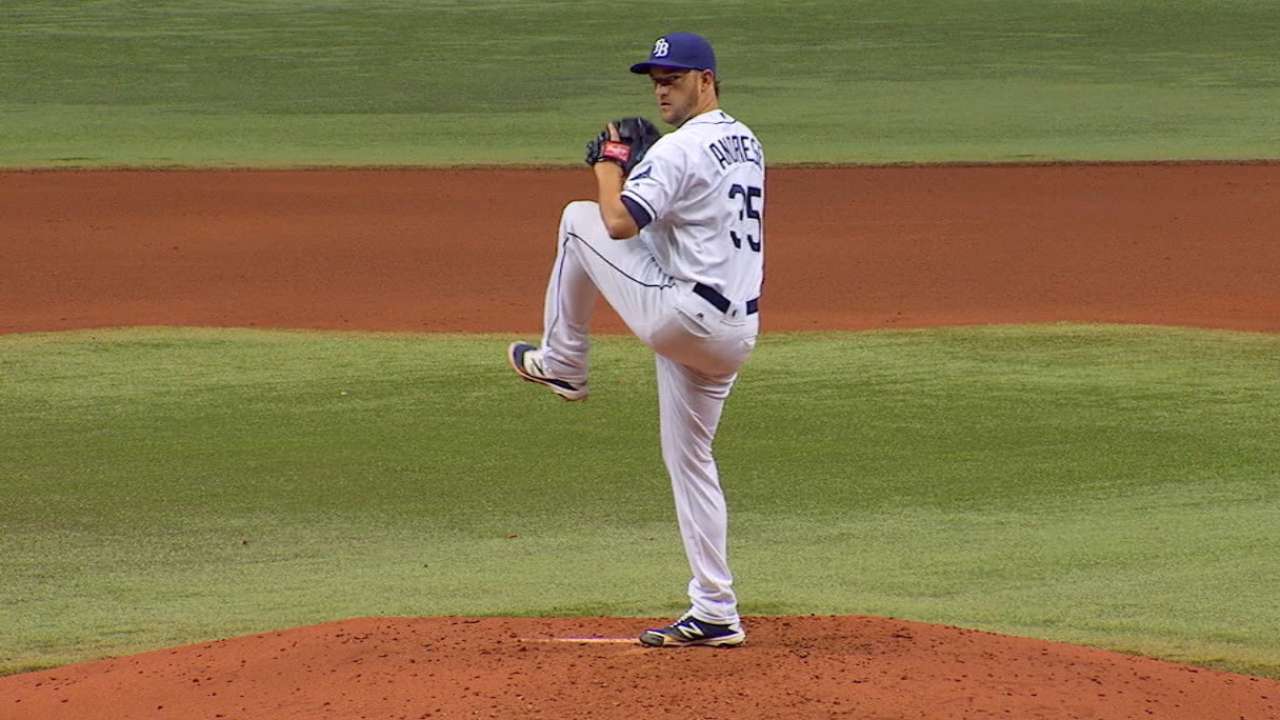 "Just the overall commitment to throwing strikes -- trusting that he has really good stuff," Cash said when asked about Andriese's impression after two outings. "His stuff is probably even improved from where it was last year. It has gotten better. He's throwing a tick harder. … We know we have a very talented pitcher on our hands."
Andriese also impressed A's manager Bob Melvin.
"Pretty good mix of pitches," Melvin said. "He's got some deception, a good curveball, a good cutter to both sides of the plate, a good changeup. Fastball gets on you a little bit. That's two good starts in a row for him."
Andriese is determined to make it more. After shuffling between Triple-A Durham and Tampa Bay last year, he feels like he belongs this time around.
"I learned a lot last year, going back and forth," Andriese said. "That's just part of the deal. When I got called up for my last start, I told myself I want to be here for good. I've been taking that mentality and building off that each outing."
Andrew Astleford is a contributor to MLB.com based in St. Petersburg. This story was not subject to the approval of Major League Baseball or its clubs.