Is Cuthbert an option at 2B or RF for Royals?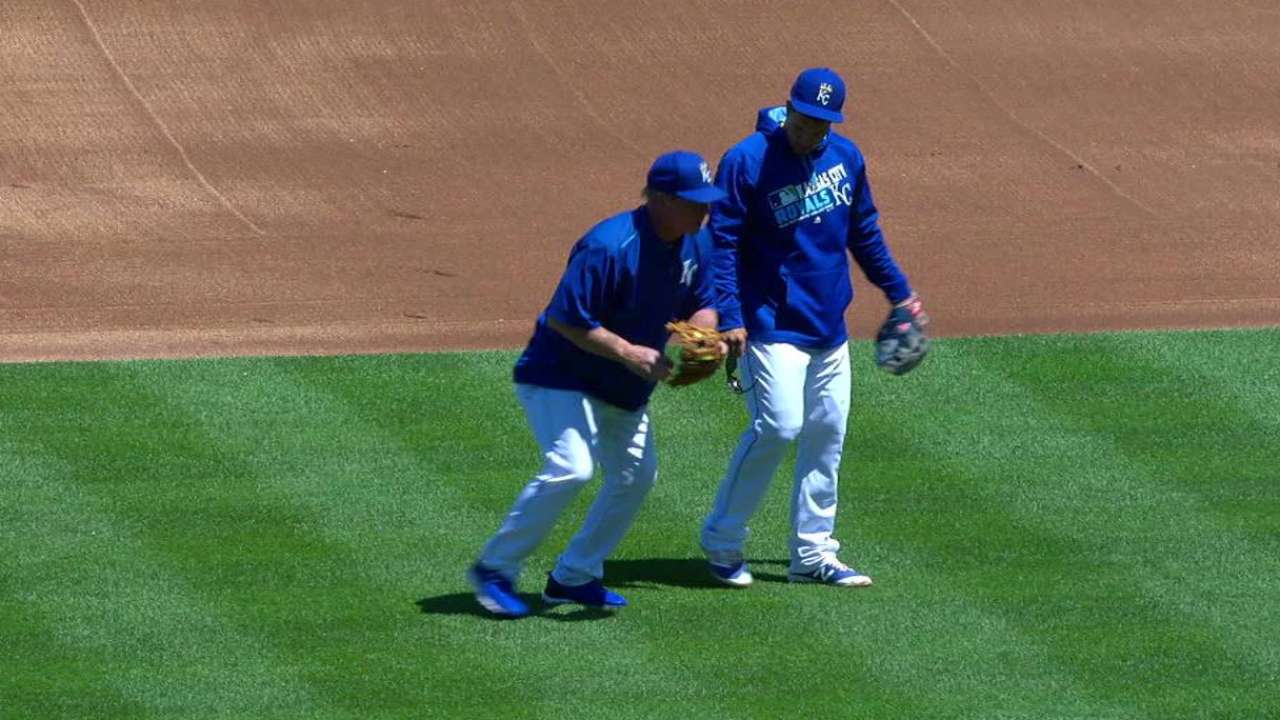 KANSAS CITY -- Asked how the Royals might keep third baseman Cheslor Cuthbert on the 25-man roster once Mike Moustakas comes off the disabled list, a club official smiled and said, "These things tend to take care of themselves."
As Cuthbert continues to play dazzling defense, and as he continues to contribute offensively (.286, one homer, two doubles in seven games), the question that keeps coming up among the fan base is how to keep him here.
The least productive parts of the lineup entering Saturday's game are in right field (.516 OPS) and second base (.631 OPS). Royals manager Ned Yost has split playing time at each position -- Christian Colon /Omar Infante at second and Paulo Orlando /Jarrod Dyson in right -- trying to find more production.
Cuthbert has played only four professional games at second base, and none in the outfield. He has played second base once in the big leagues, and that was for just two innings last season.
"I do take a lot of ground balls at second every day," Cuthbert said. "And I played some second in Spring Training."
The question, eventually, for Royals officials is would Cuthbert be a better option than Colon/Infante, both veterans who handle the position defensively with above-average success, though Infante has had his struggles at times this year.
"It's just a matter of getting his footwork down there," Yost said.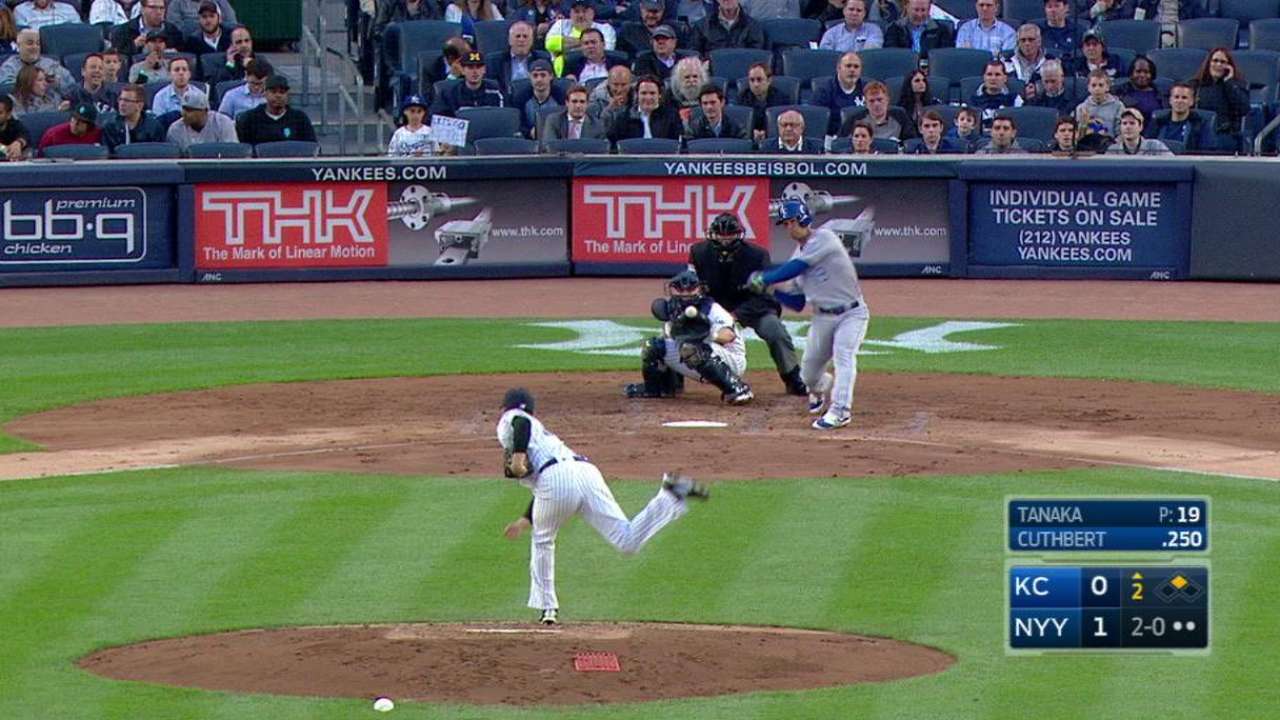 And, if Cuthbert's defense isn't on the level of Colon or Infante, another question is would Cuthbert's offense be superior enough to offset the difference. That has yet to be established.
There also have been talks about Cuthbert trying right field. Cuthbert's only experience there is shagging balls during batting practice.
"He's athletic enough," Yost said. "We'll see what happens."
And, of course, the Royals would be faced with making perhaps a tough roster decision.
"There's no reason to worry about anything right now," Yost said.
Medlen, Young injury update
Right-hander Kris Medlen, on the 15-day disabled list, said his MRI came back on Friday and showed he has a Grade 1 strain of the right rotator cuff. He is on a "no-throw" schedule at the moment as he continues to get treatment to reduce the inflammation.
"It's gotten much better in the last couple of days," Medlen said.
Both Medlen and right-hander Chris Young (15-day disabled list with a strained right forearm) could start throwing again next week, however.
Jeffrey Flanagan has covered the Royals since 1991, and for MLB.com since 2015. Follow him on Twitter @FlannyMLB. This story was not subject to the approval of Major League Baseball or its clubs.