Forsythe goes on DL with fractured scapula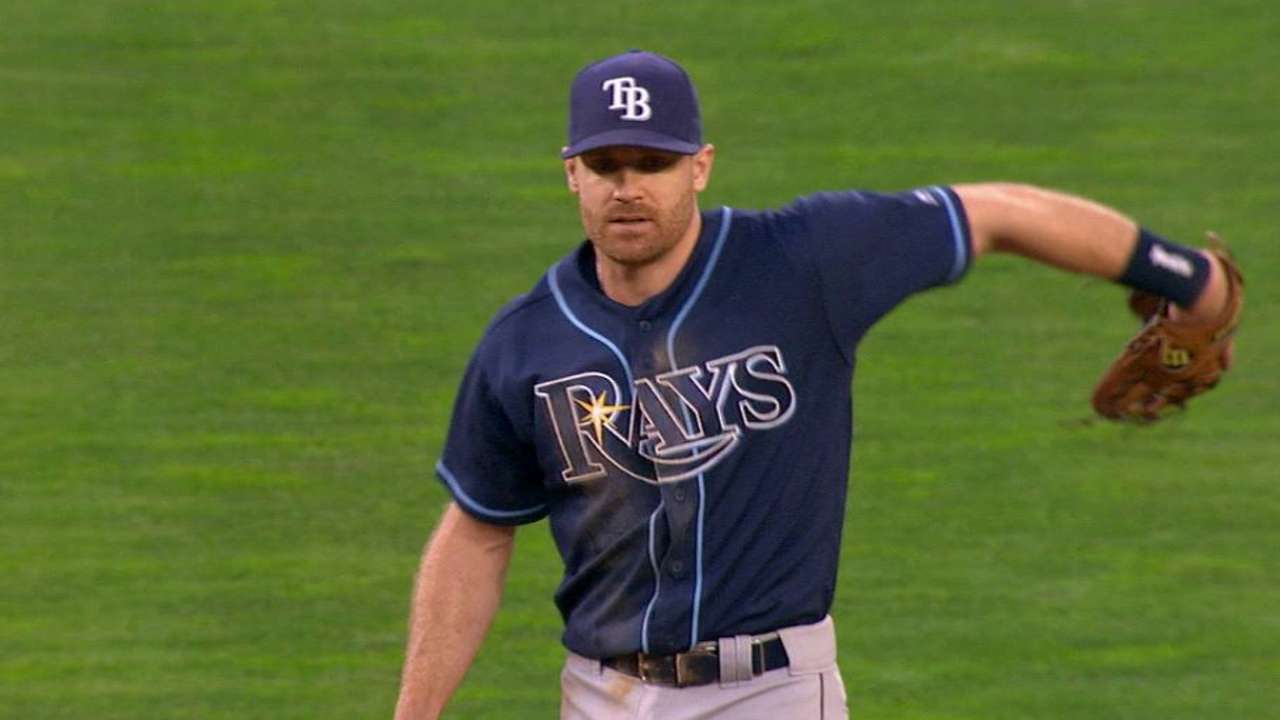 ST. PETERSBURG -- The Rays were dealt a blow on Saturday when second baseman Logan Forsythe, one of their more consistent hitters, was placed on the 15-day disabled list, retroactive to Tuesday, with a hairline fracture of his left shoulder blade.
The Rays initially recalled right-handed reliever Danny Farquhar to fill Forsythe's roster spot, but then designated Farquhar for assignment following the Rays' 6-0 win over the A's on Tuesday. The club announced that utility man Taylor Motter would be promoted to fill the vacated spot.
Forsythe sustained the injury when Mariners right-hander Felix Hernandez hit him with a pitch in the third inning of the Rays' 5-2 loss to the Mariners at Safeco Field on Monday. An MRI on Friday night revealed the hairline fracture, and the issue was confirmed with a CT scan Saturday morning.
"On the surface, it doesn't look too bad," Forsythe said. "But there's some pretty good bleeding on the inside, just from the initial impact.
"You hate to get an injury like that -- hit-by-pitch. ... There's nothing that you can really do to prevent it. … Yesterday when I was doing some stuff, it just wasn't right."
Forsythe said he'll be re-evaluated three weeks from the hit. He said a best-case view of his recovery would have him returning a month from the date of the injury.
"Yesterday, he tried to swing, and it just wasn't working for him," Rays manager Kevin Cash said. "So [he] went and got an MRI, something showed up, and he got a CT scan this morning. There was obviously some concern, because generally when you get hit, you start feeling gradually better two to three days after it happened. And he just wasn't getting that much better."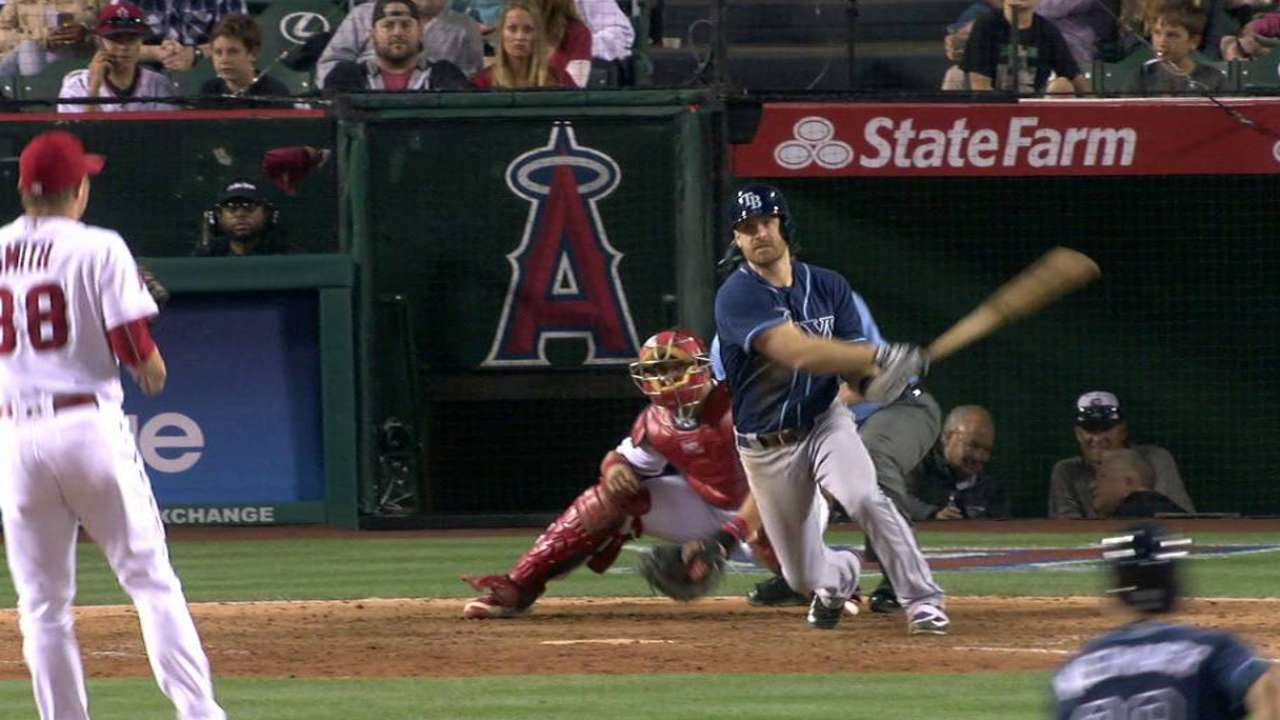 Forsythe's contributions will be missed by a struggling offense that had produced just 116 runs -- the second-lowest run total in the Majors -- entering the game Saturday against the A's at Tropicana Field. He has hit .308 with four home runs, 12 RBIs and a .922 OPS in 29 games this season.
Forsythe's absence means Steve Pearce, who signed a one-year, $4.75 million deal in January as a free agent, will take on a larger role at second base. Before Saturday, Pearce had received two starts at second this season and 15 for his career, with 13 of those coming last year with the Orioles. He also has 15 starts at first base and one at third this season.
Pearce offers potential for power. Entering Saturday, he had hit .300 with five home runs, 12 RBIs and a .923 OPS in 21 games this season.
"The way he has been swinging the bat, it's tough to not have him out there," Cash said. "Pearce does a tremendous job of catching the ball. He's very consistent, and the versatility is something that we knew in the offseason at some point was going to pay some dividends for us. We were just hoping it wasn't at second [base] too much due to an injury."
Worth noting
• Reliever Brad Boxberger, who's recovering from adductor surgery, anticipates making four or five rehab appearances before returning as the Rays' closer. Boxberger is scheduled to pitch for Class A Advanced Charlotte on Sunday afternoon in Port Charlotte, Fla.
On Thursday, Boxberger threw 22 pitches in an extended spring training game in Port Charlotte.
"It's just a matter of getting a feel for all of my pitches," said Boxberger, who could return in late May. "So it's kind of like Spring Training for me. The results don't really matter, but they do help if they do come out good. So it's just a matter of going out there and feeling good with everything and being happy at the end of it."
Andrew Astleford is a contributor to MLB.com based in St. Petersburg. This story was not subject to the approval of Major League Baseball or its clubs.