Kids take over Fenway on Play Ball Weekend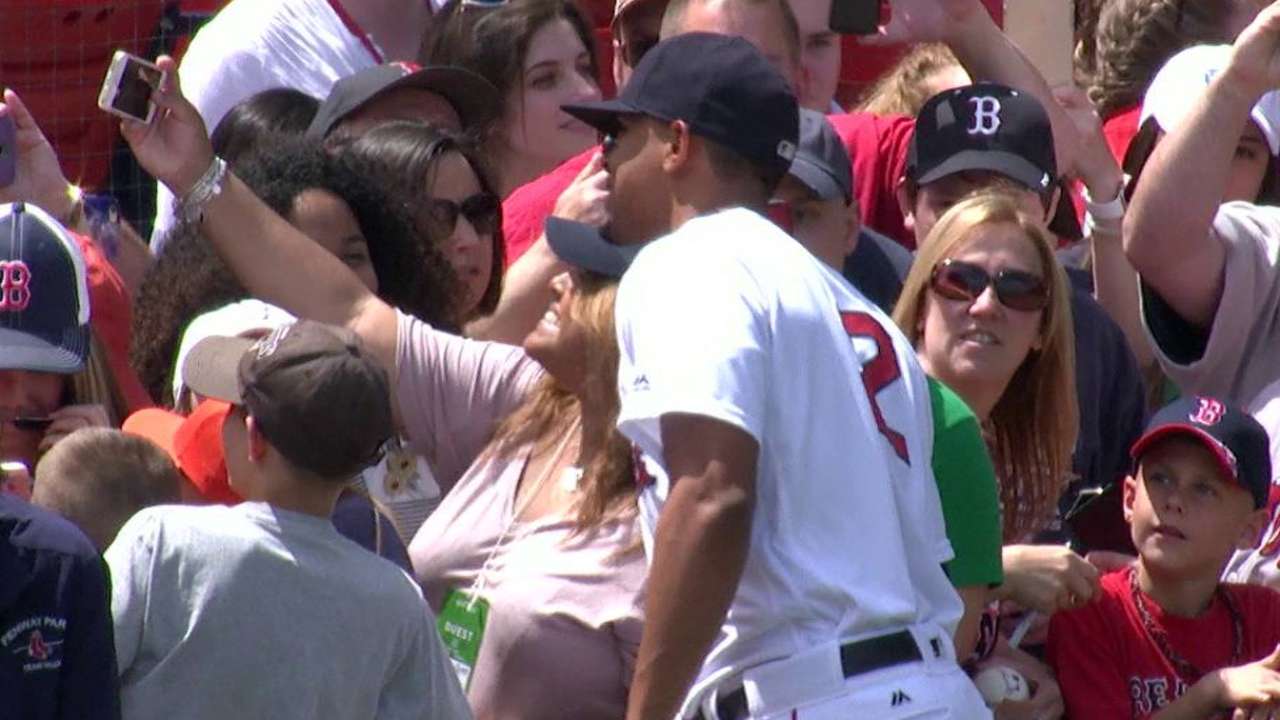 BOSTON -- Shane Prusak was wide-eyed as some of his favorite Red Sox players paraded around in foul ground greeting fans at Fenway Park before Saturday's game against the Astros
Donning their orange Cal Ripken Baseball league jerseys, Prusak and his friends Joe Kurkulonis and Aiden West politely asked one player after the next for a photo -- Koji Uehara, David Price, Jackie Bradley Jr., Xander Bogaerts and so on.
"It feels awesome," said Prusak, 10, of Conway, Mass. "It's really cool meeting all the players and getting pictures with them."
• Complete Youth Baseball coverage
The pregame photo-op was just one small part of Major League Baseball's inaugural Play Ball Weekend, which is an extension of the Play Ball initiative to engage young fans and celebrate youth participation in baseball and softball.
The Red Sox took the message to heart, turning Play Ball Weekend into a full-fledged Play Ball Week that began Monday.
Throughout its seven-game homestand, the team has been getting youngsters involved. Kids have taken the field with players before each game, have been asked to deliver the lineup card, serve as honorary bat kids, help out the grounds crew and tag along with Wally the Green Monster.
Red Sox players wore Play Ball T-shirts around the clubhouse and the Play Ball logo was painted in the grass behind home plate on Saturday.
Major League Baseball launched its Play Ball initiative in 2015 as the game's biggest effort to date to promote participation in both formal and informal baseball and softball activities.
Play Ball Weekend also recognizes the work of MLB clubs year-round to support the growth of youth baseball and softball around the country.
After Saturday's pregame photo session concluded, Prusak and his 10-year-old teammates returned to their seats to enjoy the game, and the team they love.
"They're a very interesting team to watch," Prusak said of the Red Sox, "because they can always put on a show."
Aaron Leibowitz is a contributor to MLB.com based in Boston. This story was not subject to the approval of Major League Baseball or its clubs.