Eaton gets rocked, leads MLB's top GIFs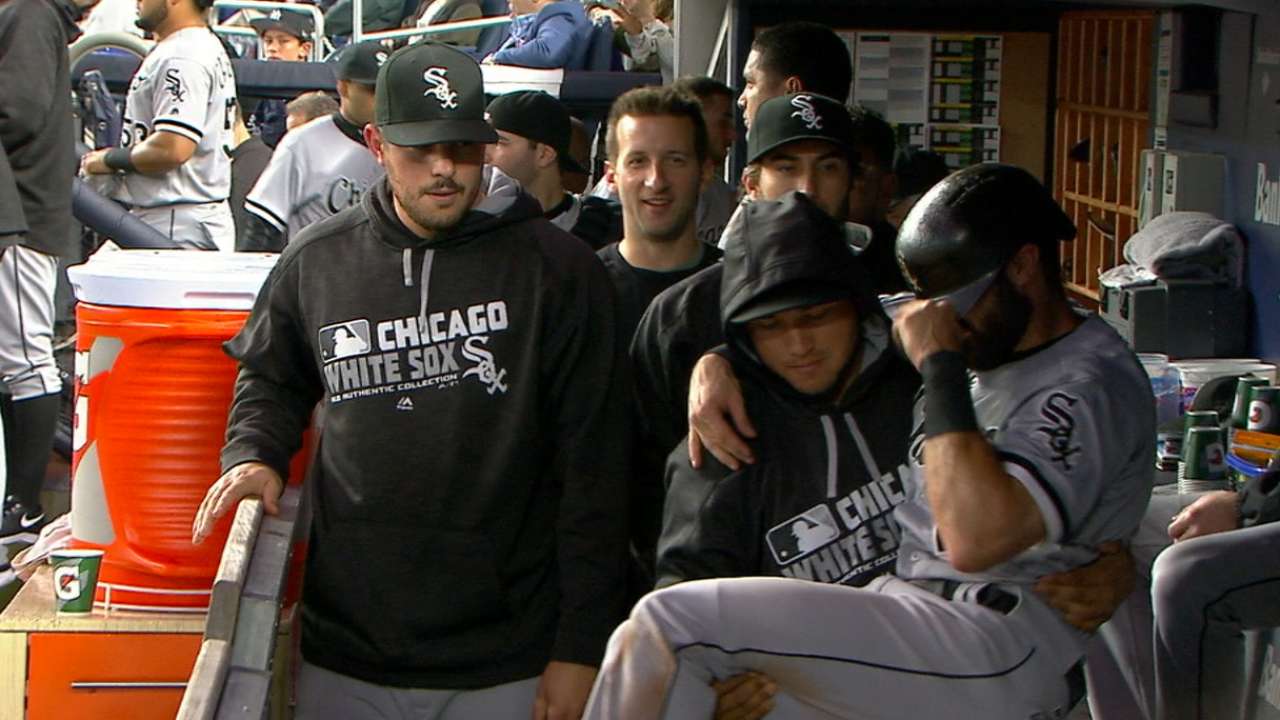 Here are the top GIFs from Friday's games, courtesy of @MLBGIFs.
1. Eaton rocked like a baby
When Adam Eaton celebrates scoring a run, all he needs is a little nap and a little TLC. White Sox teammate Carlos Sanchez is there to rock the baby.
2. Harper game-winning homer
Bryce Harper knows it. All of Nationals Park knows it. All of Washington, D.C., knows it. It's gone, and the Nats have a win in the bag.
3. C.J. Cron thinks he walked ... he didn't
C.J. Cron didn't think that was ball four or anything. He was just stretching his legs, getting ready for the next pitch. Yeah, that's it.
4. Bush first career K
It took him a long time and a lot of turmoil to get there, but Matt Bush is in the Majors with the Rangers, and he has his first strikeout.
5. Grichuk robs homer
Back, back, back and -- no, it is not gone. Cardinals outfielder Randal Grichuk is a thief of home runs, caught on camera.
John Schlegel is a national reporter for MLB.com. You can follow him on Twitter @JohnSchlegelMLB. This story was not subject to the approval of Major League Baseball or its clubs.