Dominant 9th has Jeffress 9-for-9 in saves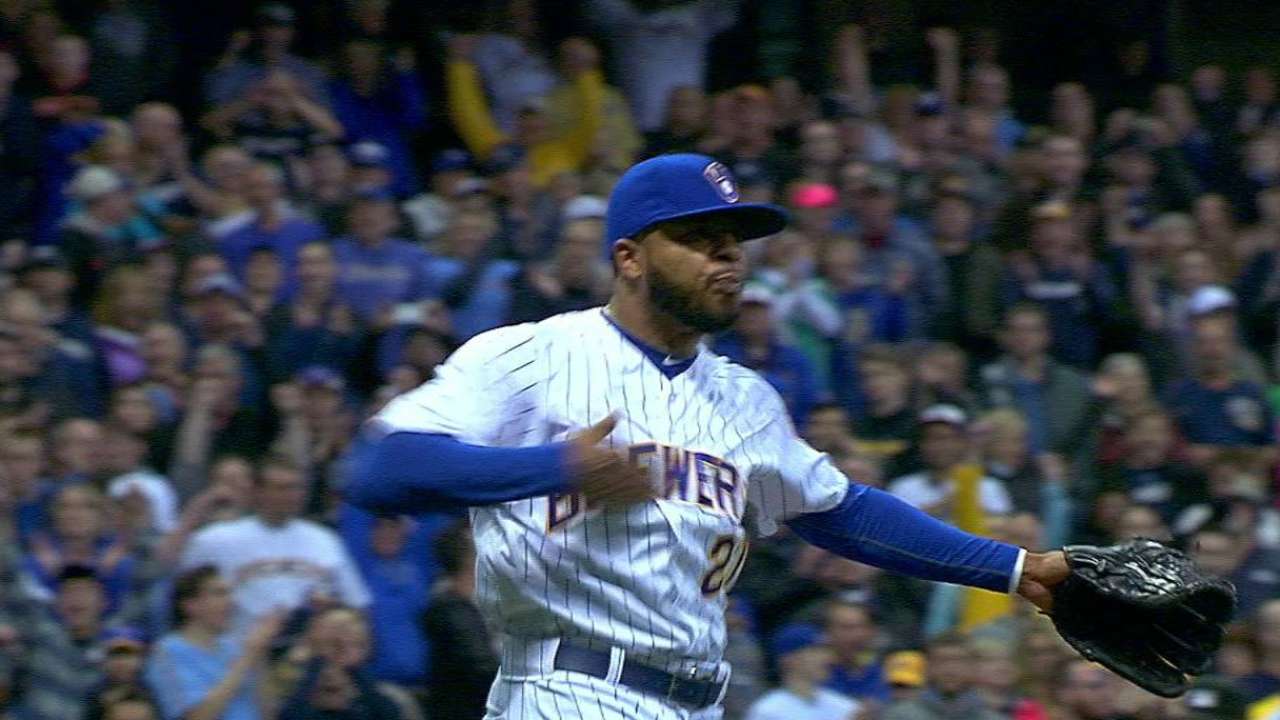 MILWAUKEE -- If the Brewers are headed toward a closer conundrum, it's an issue with which manager Craig Counsell will happily grapple.
On the same day left-hander Will Smith stepped on a mound for the first time since sustaining a knee injury in Spring Training, right-hander Jeremy Jeffress improved to 9-for-9 in saves, delivering a dominant ninth inning in the Brewers' 1-0 win over the Padres on Friday at Miller Park.
Before March 24, the Brewers planned to split save opportunities between Jeffress and Smith based on matchups. That changed when Smith tore the LCL in his right knee while forcefully removing his shoe after a Spring Training outing, leaving Jeffress as the sole closer. The former first-round Draft pick has thrived, allowing one inherited runner to score but otherwise holding opponents scoreless on four hits and one walk, with five strikeouts.
"Whatever would have happened, Jeremy would have pitched well," Counsell said. "He had confidence going into this. He's taken to this well. He's understood how you have to leave every pitch and every at-bat behind you and go to the next thing, otherwise things can happen fast in that inning.
"If anything, he's done a really good job of that -- leaving the last pitch, the last at-bat, behind him and moving on to the next one."
That's precisely what Jeffress had to do on Friday after shortstop Jonathan Villar booted a routine ground ball leading off the ninth inning.
"What went through my mind was, 'Another [ground ball] is about to come at you again,'" Jeffress said. "I'm about to sink it down and in, get that same ground ball and turn a double play."
Jeffress did just that, getting Matt Kemp to hit into double play before striking out Brett Wallace to end the game.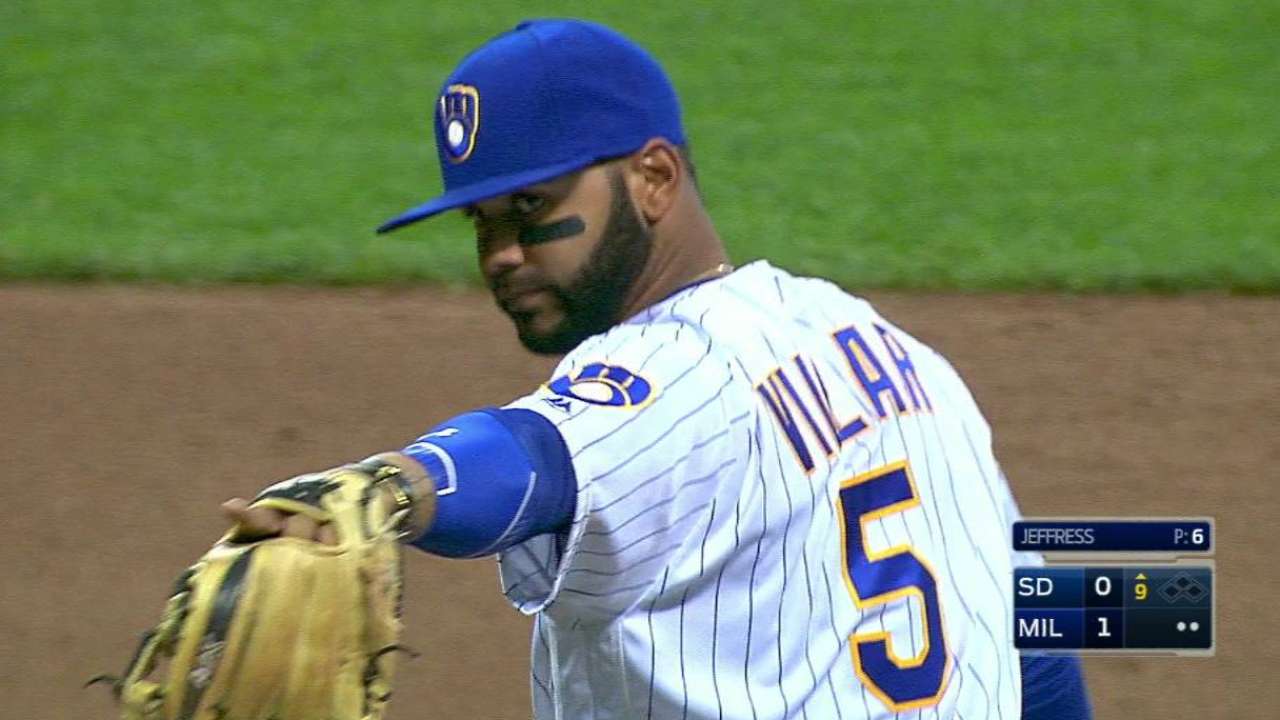 Asked whether he's given any thought to how he will handle the ninth inning when Smith is available, Counsell said, "Let's get a little closer."
Jeffress and Smith, meanwhile, said all the right things, and they have been close friends since their days together in the Royals organization.
"Any time you have injuries, it opens the door for somebody else," Smith said. "We were supposed to co-close or whatever, but he's taken it and ran with it. You sit there and you're so happy for him. It's fun watching him pitch and close things out. I would much rather be in the bullpen with him, but the next best thing is what's going on now."
Said Jeffress: "When he comes back, nothing is going to change. He is going to help me whenever I need it. On days I can't go, that third day, fourth day, he's there."
Adam McCalvy has covered the Brewers for MLB.com since 2001. Follow him on Twitter @AdamMcCalvy, like him on Facebook and listen to his podcast. This story was not subject to the approval of Major League Baseball or its clubs.