Goeddel's redemption comes with clutch hit
Left fielder delivers two-run triple after dropping flyball vs. Reds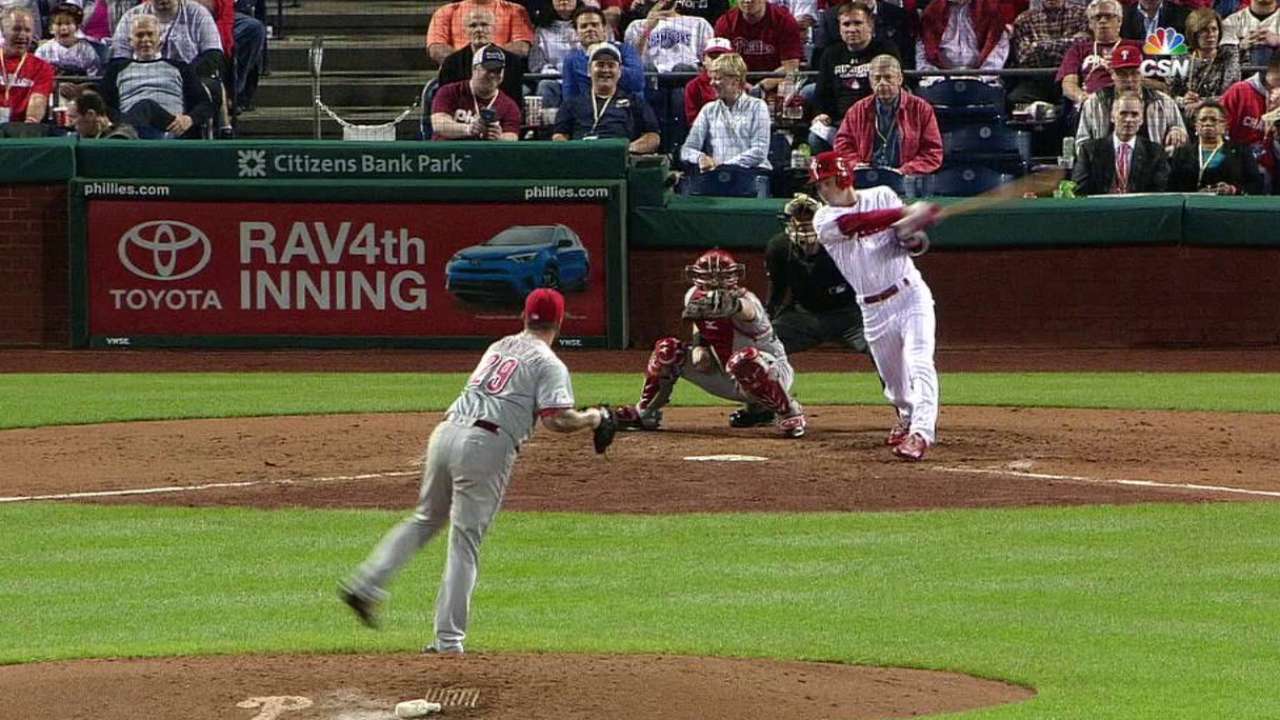 PHILADELPHIA -- As soon as the second-inning flyball off Tucker Barnhart's bat hit off Tyler Goeddel's glove in the left-field corner, the outfielder was searching for redemption in the Phillies' 3-2 win over the Reds.
Goeddel could have ended the second inning and left two runners stranded, but the ball hit off his glove and allowed two runs to score to give the Reds a 2-0 lead in the second inning.
"The play in the second inning is one I should make all the time," Goeddel said. "I was running toward the wall at first and then I looked up and it was more toward the line than I thought. I changed direction a little bit, kind of took my eye off the ball when I reached for it, I guess, and it hit off my glove."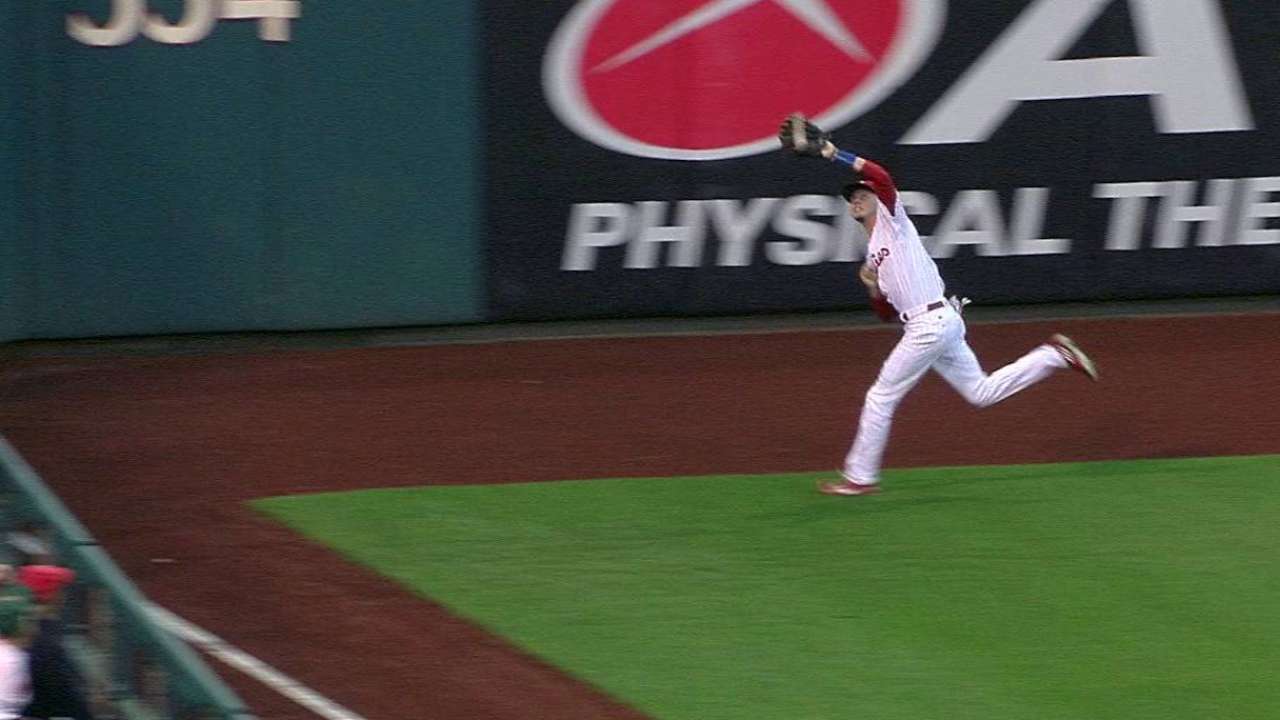 Goeddel felt horrible about potentially costing Jeremy Hellickson a win in what was otherwise a stellar outing. He knew his chance to make up for it would come, though.
And two innings later, it did. Goeddel stepped to the plate after Brandon Finnegan walked Carlos Ruiz and Tommy Joseph. He laced a 1-1 pitch down the right-field line -- fair by an inch -- and legged out his first Major League triple, clearing the bases and tying the game. With one swing of the bat, he completely erased his earlier defensive mishap.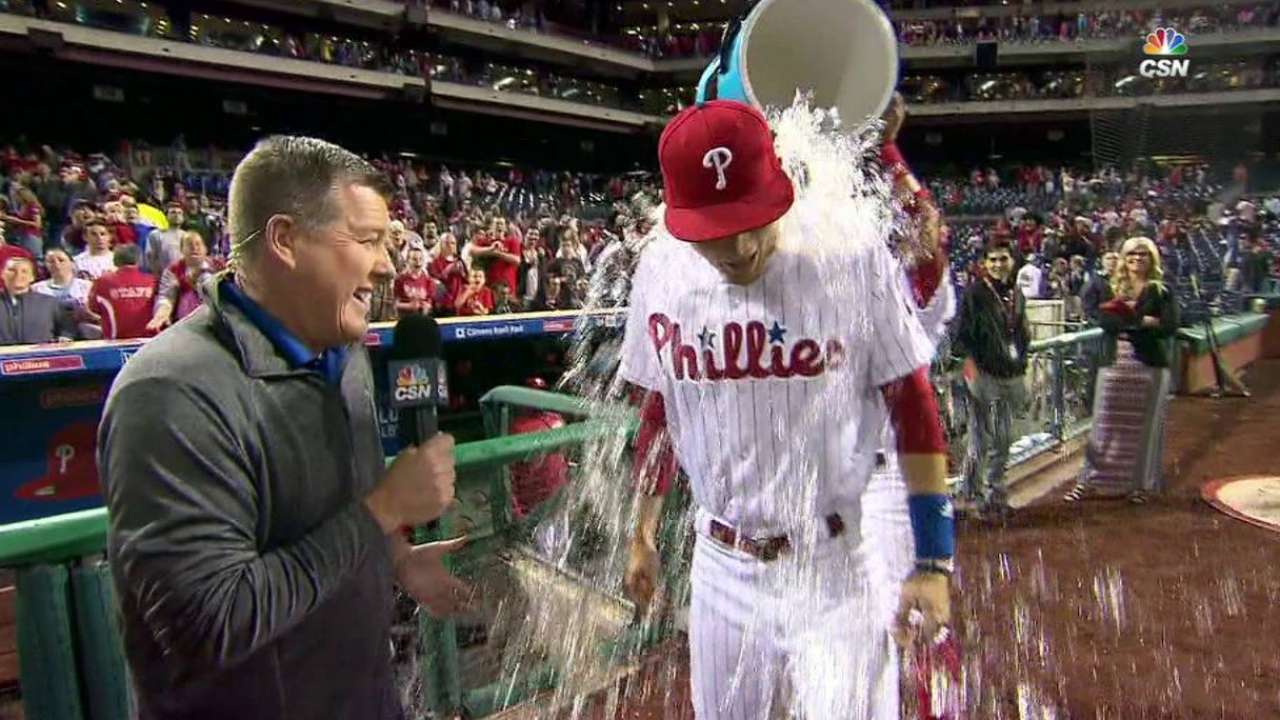 The next batter to the plate, Hellickson, then drove Goeddel home on a safety squeeze to give the Phillies the third and decisive run.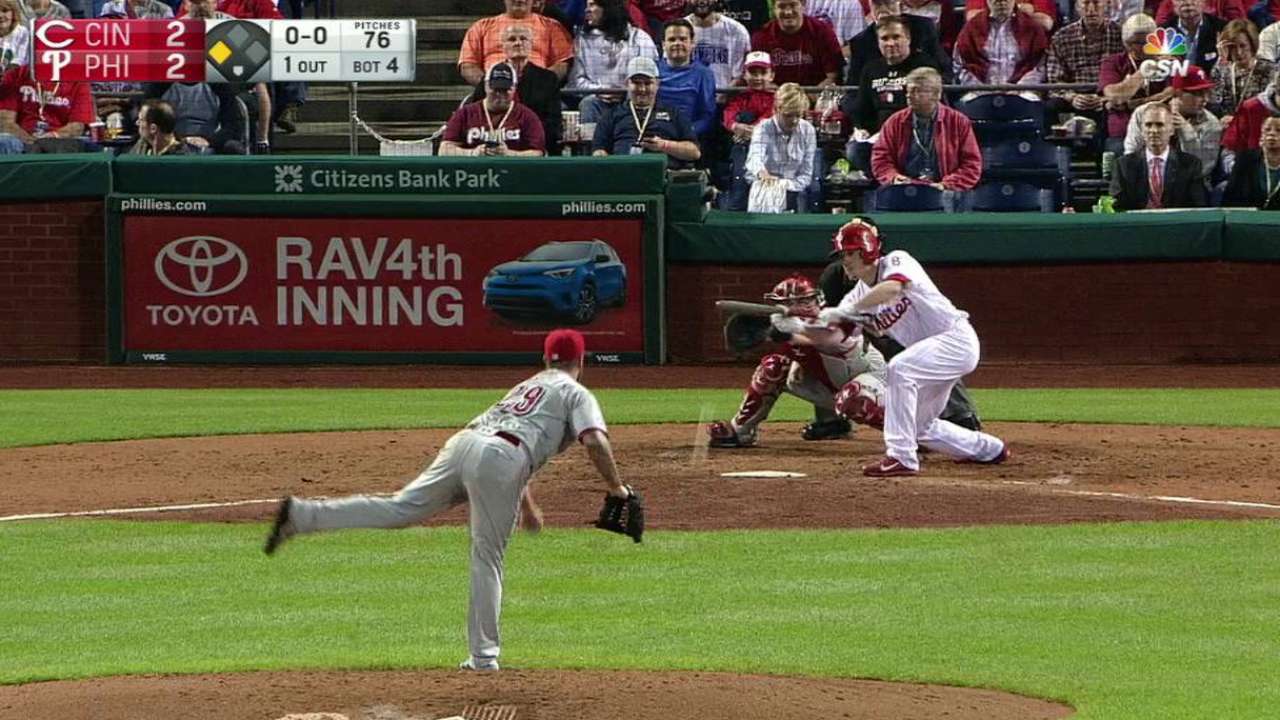 "I knew I was going to have a chance to redeem myself, whether it be in the field or at the plate," he said. "I took some deep breaths and got my chance."
Hellickson recovered from the two-run second to go seven innings without allowing an earned run and striking out nine. The right-hander allowed only three more Reds to reach base after Goeddel's error.
Evan Webeck is a reporter for MLB.com based in Philadelphia. This story was not subject to the approval of Major League Baseball or its clubs.