Phillies thriving in one-run games
Philadelphia rallies for 13th one-run victory Friday vs. Reds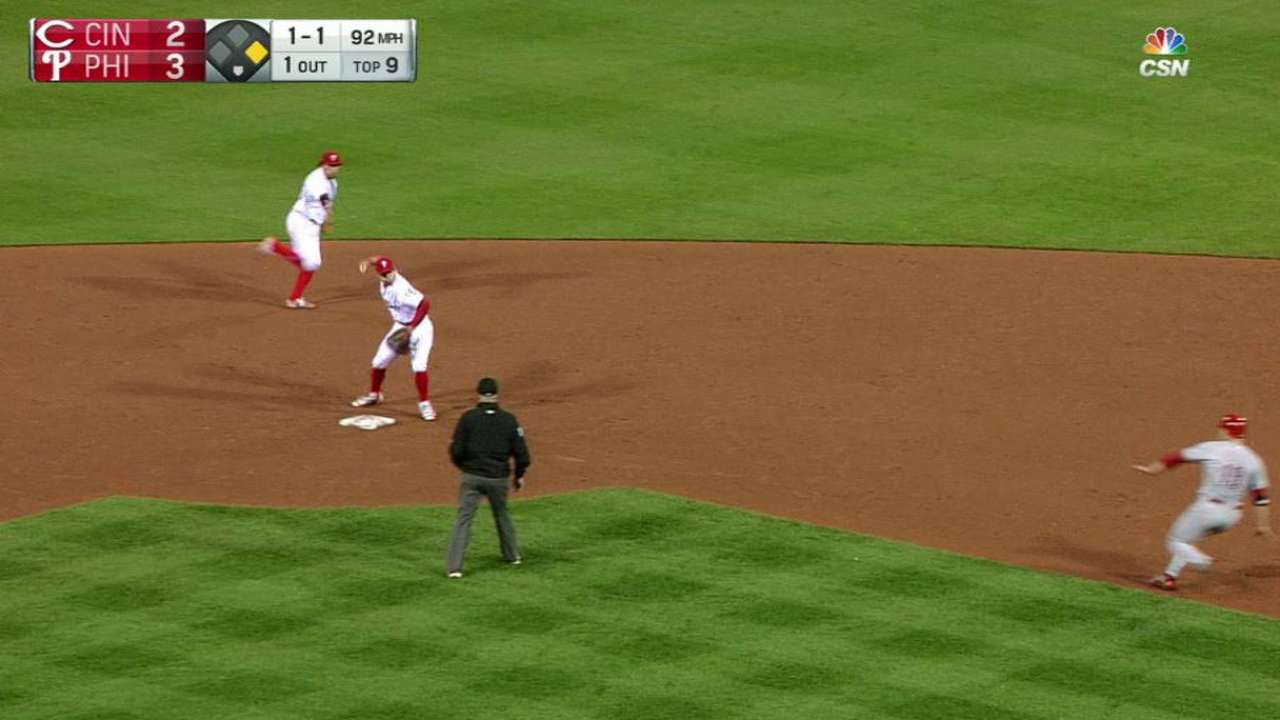 PHILADELPHIA -- Freddy Galvis flipped the ball hit by Brandon Phillips to Cesar Hernandez, who fired it to Andres Blanco to close out the Phillies' 13th one-run victory of the season, a 3-2 win over the Reds on Friday night.
The Phillies improved to 13-3 in one-run games on Friday. Two of the teams with the next most one-run games played, Cincinnati and Cleveland, have both played 13. The Reds have played two of theirs against the Phillies, while the Indians lost all three games of their series in Philadelphia by one run.
"I can't quantify it," manager Pete Mackanin said.
Excellent pitching, however, helps. The Phillies' staff ranks 10th in baseball with a 3.78 ERA. But in games decided by one run, they've posted a 2.37 mark.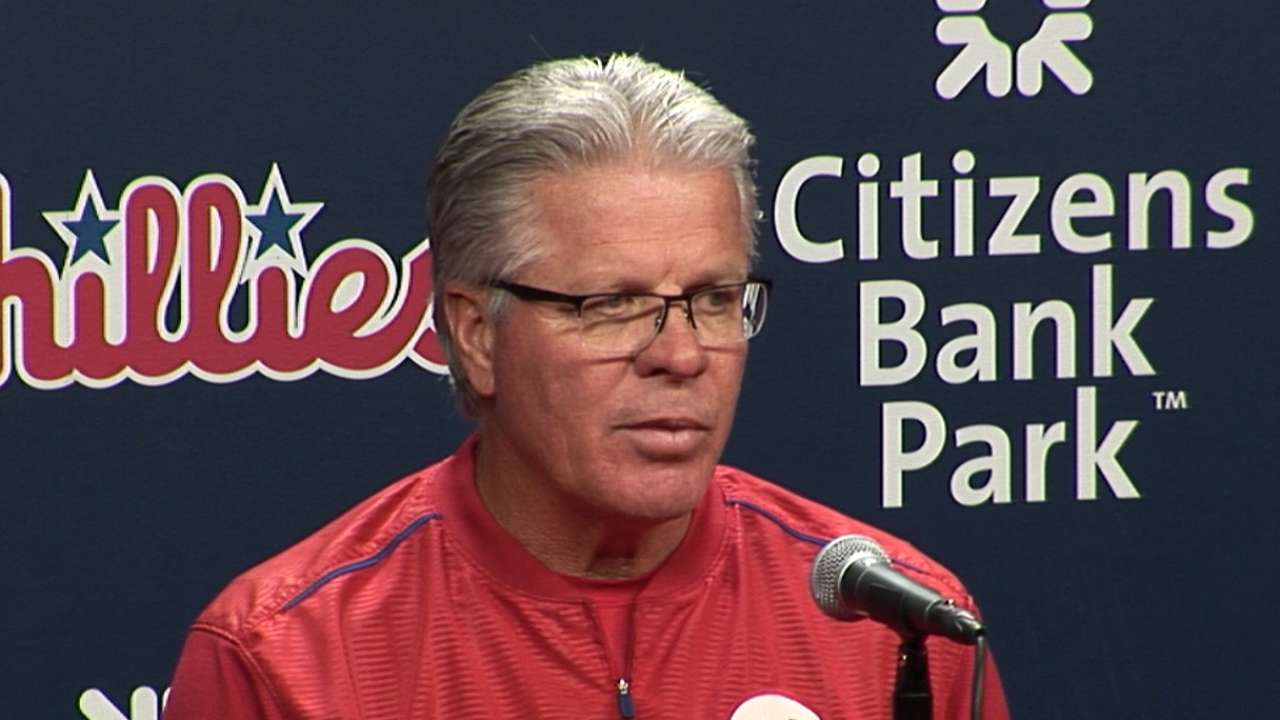 While the main benefit is securing hard-to-come-by victories, it is not singular. With such a young team, Mackanin appreciates the experience his players are getting in close games.
"It's a good learning experience for the young guys," Mackanin said. "It's fun to win those games because it teaches them how to win those close games, which is a bonus for us."
History says that an .813 winning percentage in one-run games is unsustainable. But Tyler Goeddel, who drove home the tying run with a two-run triple and scored the go-ahead run on Jeremy Hellickson's squeeze bunt in the fourth inning, says not so fast.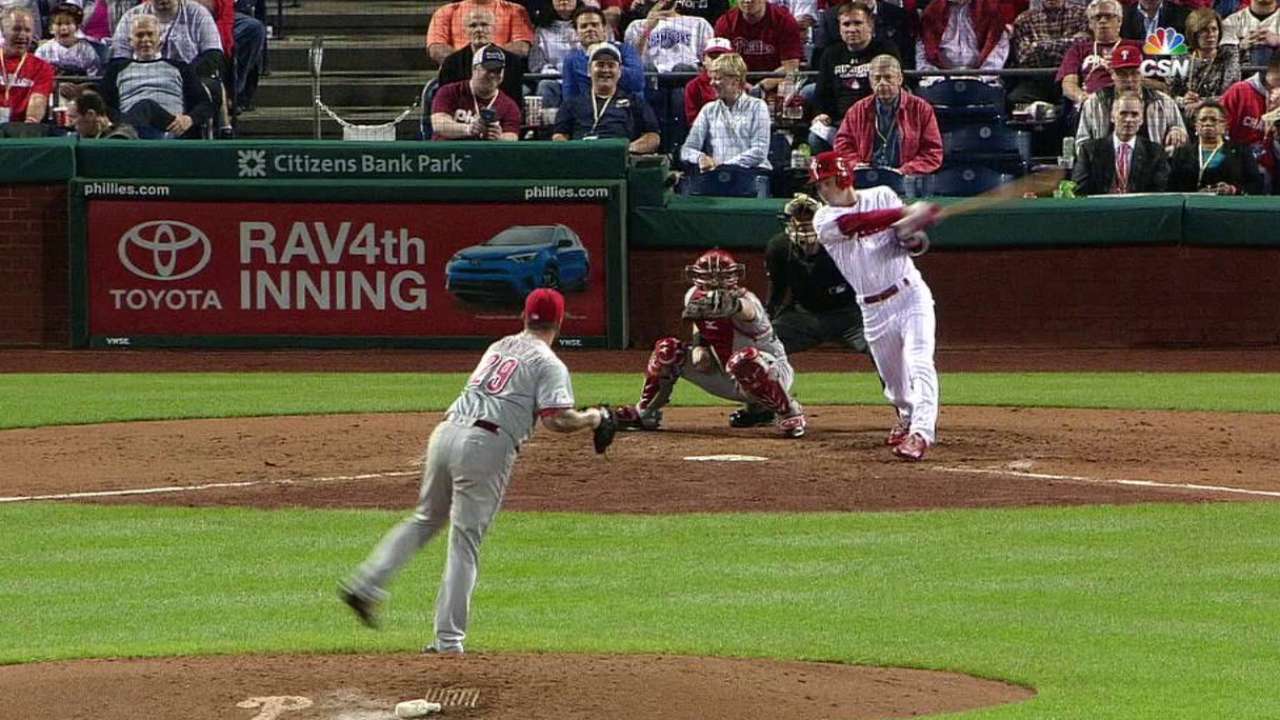 "I think we're as mentally tough as any team I've been on," he said. "I wouldn't be surprised if we can keep this going throughout the year."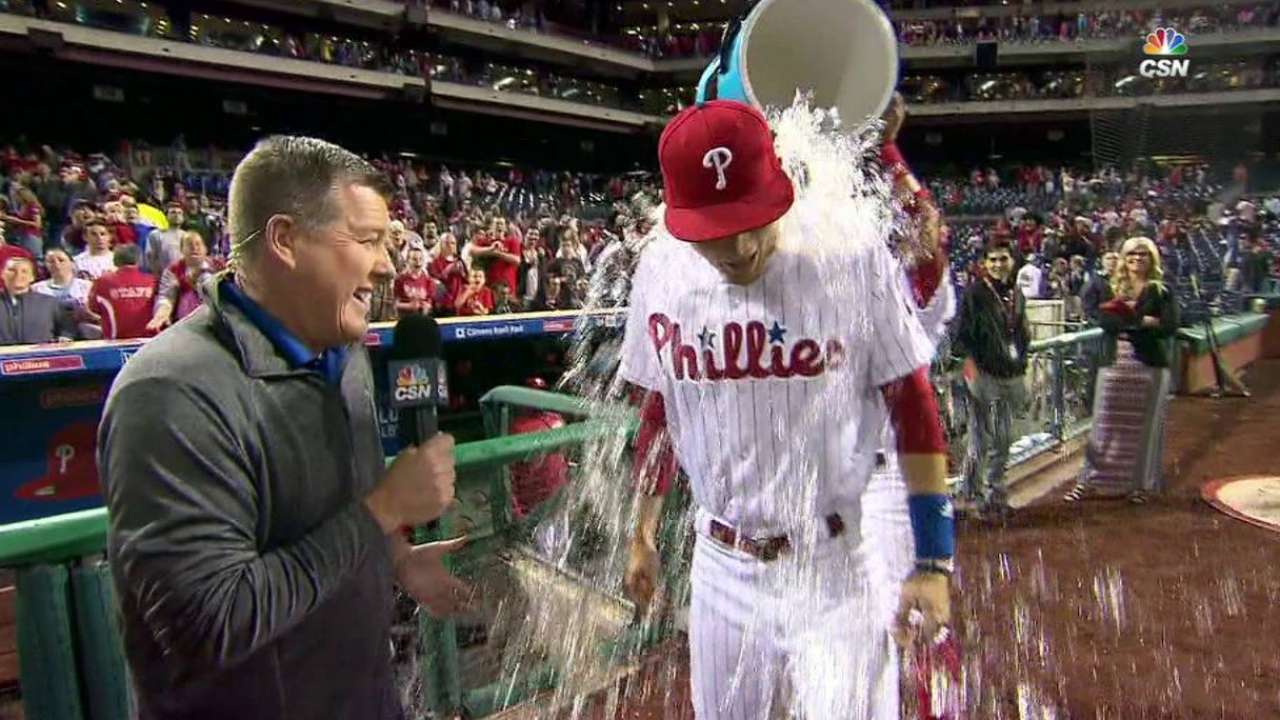 If the trend continues, Mackanin is going to need to curb the use of his bullpen -- at least his late-inning relievers like Jeanmar Gomez and Hector Neris, both of whom pitched a scoreless inning in Friday's win.
Neris leads National League relievers with 23 innings pitched, while Gomez isn't far behind. He's pitched 21 2/3 innings while compiling a league-leading 14 saves. David Hernandez is the only other Phillies reliever (who's not a long man) to pitch more than 11.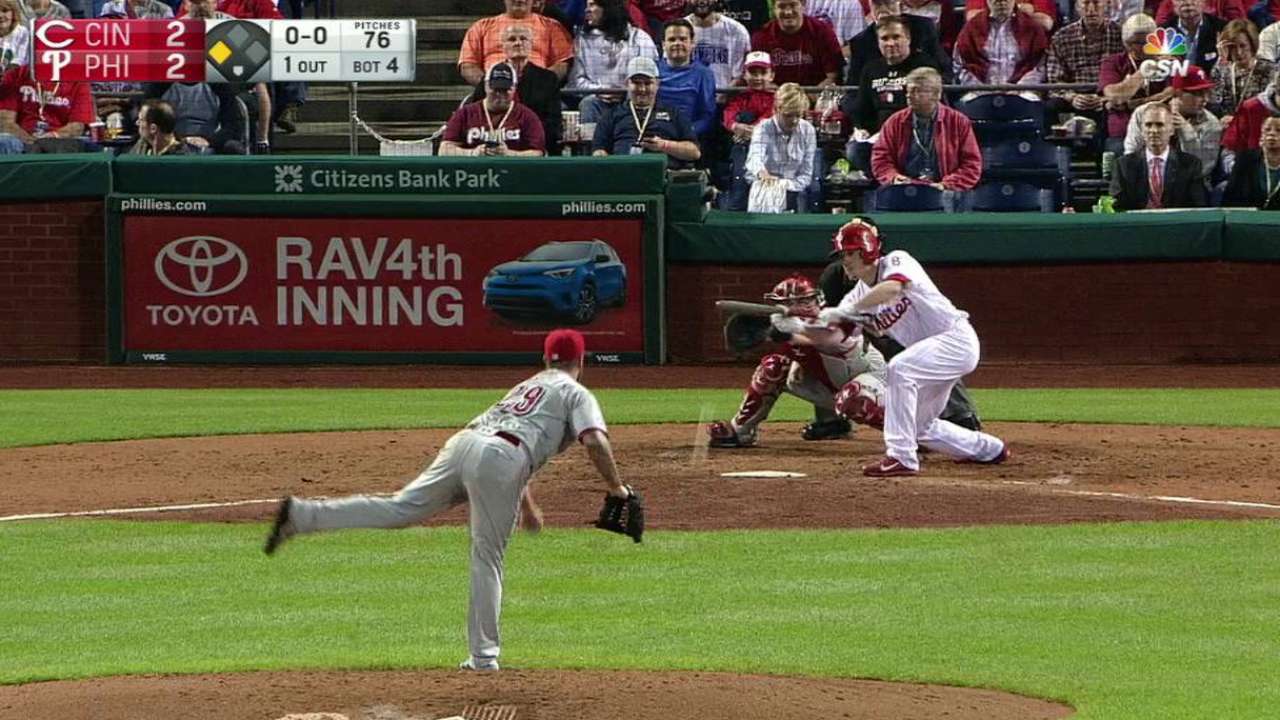 "If we continue to play so many one-run games, I'm going to have to make an adjustment," Mackanin said. "But right now, it's too early in the season to worry about."
For now, Mackanin will take improving on the team's minus-26 run differential one run at a time.
Evan Webeck is a reporter for MLB.com based in Philadelphia. This story was not subject to the approval of Major League Baseball or its clubs.