Papelbon reaches milestone as 'pen gets job done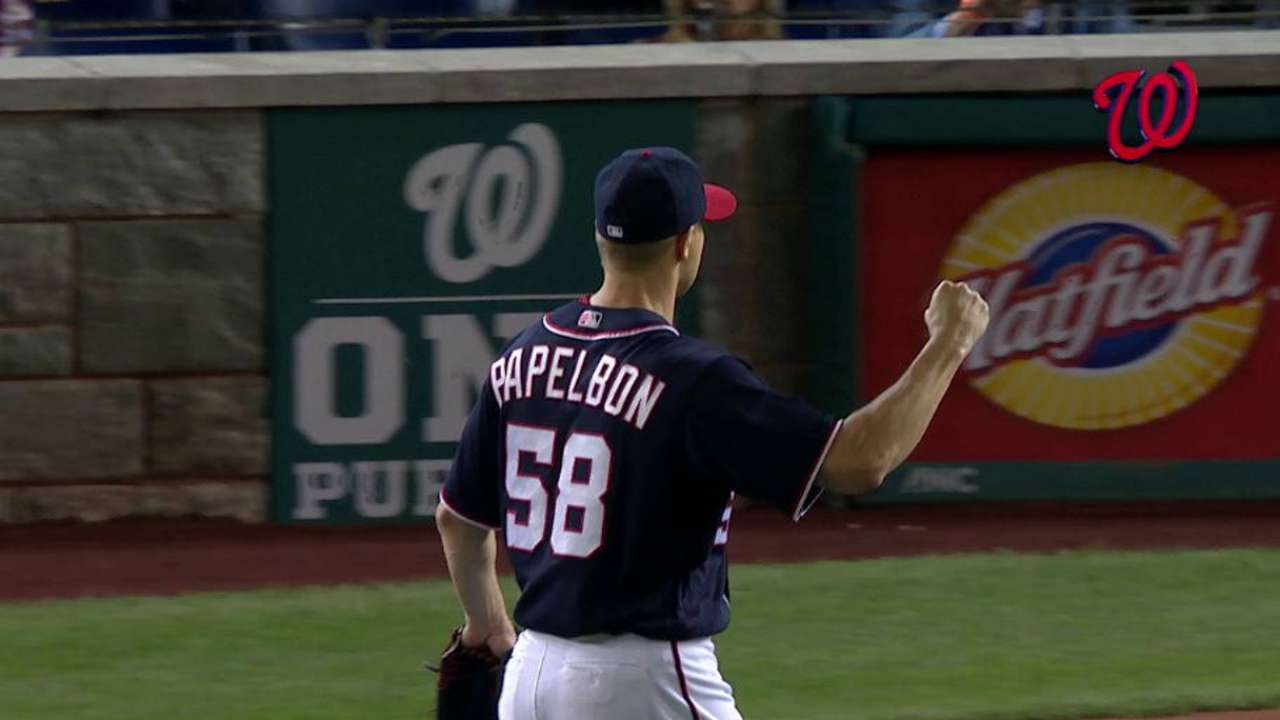 WASHINGTON -- Jonathan Papelbon recorded his 10th save of the season to secure the Nationals' 5-3 victory over the Marlins on Friday night. It was the 359th of his career, moving him past Troy Percival for sole possession of 10th place on the all-time saves list.
Papelbon, however, downplayed the significance of the accomplishment after the game.
"I don't really play for personal accolades to see how far I can get," Papelbon said. "I play because I love competing and I love coming to the park every day and I love the grind. I play for championships and my teammates, and that's it. When it's all said and done and I'm done playing this game, I'll kind of go back and look at everything."
Papelbon was part of another scoreless effort from the Nationals' bullpen on Friday, which has been one of the team's strengths this season. Before he entered the game in the ninth, manager Dusty Baker played matchups by allowing Felipe Rivero to pitch to Derek Dietrich, a lefty, and pinch-hitter Cole Gillespie in the inning.
Perhaps the biggest moment of the game came in the sixth, after starter Gio Gonzalez left with the bases loaded and nobody out. Enter right-hander Yusmeiro Petit, normally the team's long man, who struck out Adeiny Hechavarria. Left-hander Oliver Perez came in to force pinch-hitter Dietrich into an inning-ending double play.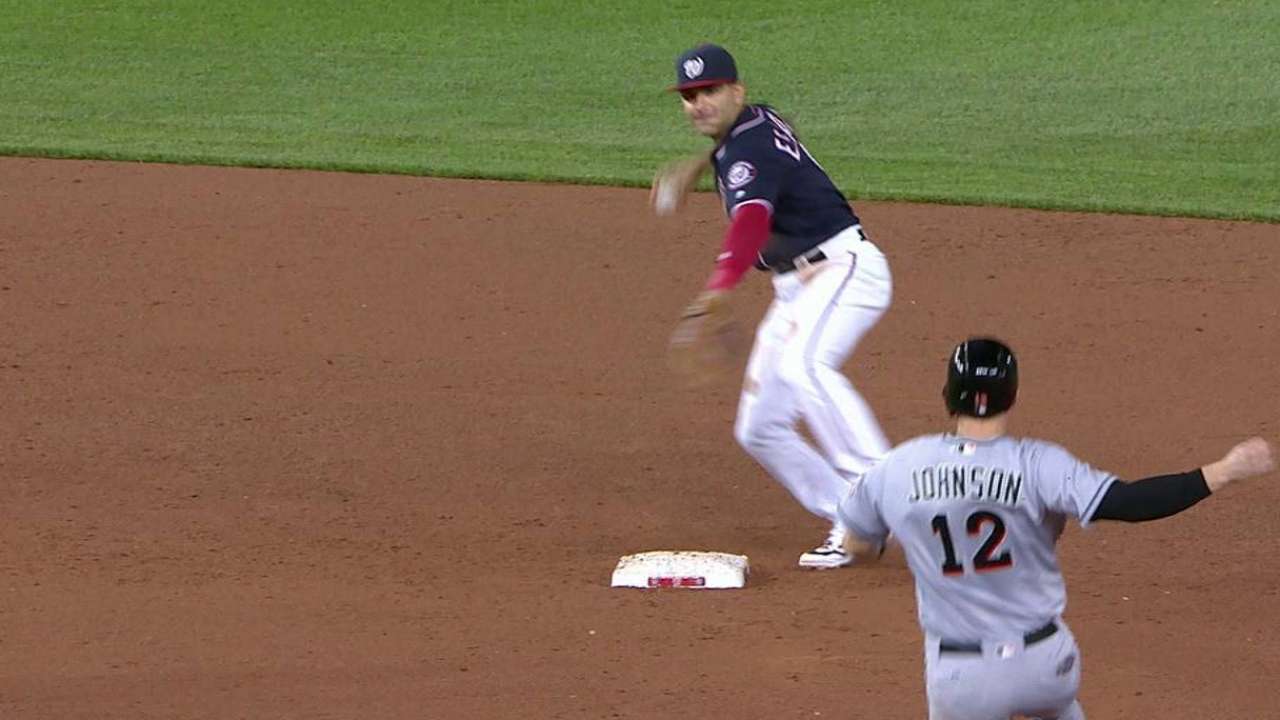 "I think with our bullpen this year, we definitely all feed off each other," Papelbon said. "Every good bullpen that I've been a part of always feeds off each other. We have that makeup. Hopefully we can do that for the rest of the season and string together some good series, one series at a time. Hopefully we are in that last series at the end of the year and it's leaning on us."
Jamal Collier covers the Nationals for MLB.com Follow him on Twitter at @jamalcollier. This story was not subject to the approval of Major League Baseball or its clubs.