MLB.com Columnist
Terence Moore
Like '60s Mets, winning could be near for Braves
NY finished in 9th or 10th place for 7 years before '69 World Series
Life is a little uncomfortable these days for fans of the Braves, owners of the fewest victories in the Major Leagues (tied with the Twins with eight), while ranking near the bottom of the Majors in ERA, fielding percentage and batting average.
Not only that, but the Braves are flirting with history in a way they'd like to avoid. The 1962 Mets are considered the worst baseball team of all time after they won just 25 percent of their games.
The Braves are winning 24 percent of the time.
Those Mets dropped a record 120 games.
The Braves are on pace to lose 123.
Despite all of that, here's where Braves fans can find hope: Despair is fleeting in baseball. In fact, the 1962 Mets evolved into the '69 Mets after they shocked the universe by beating the powerful Orioles during the World Series. They did so after spending years replacing veteran players with youth, especially when it came to their pitching. In the midst of their purging, they kept a young and gifted first baseman.
Sound familiar? Those Mets are so much like these Braves. If you don't believe me, take it from Ed Kranepool, the only constant for the 1962 and '69 Mets, since he was that young and gifted of a first baseman.
"Looking at the Braves, they're way past the first stage that we had in 1962, because they've already gotten rid of most of their veteran players, and they're into the second stage with their younger guys," said Kranepool, 71, over the phone from his native New York City.
There, he studies baseball nearly as closely as he did during his 18 years in the Major Leagues, all with the Mets, starting with their expansion season in 1962.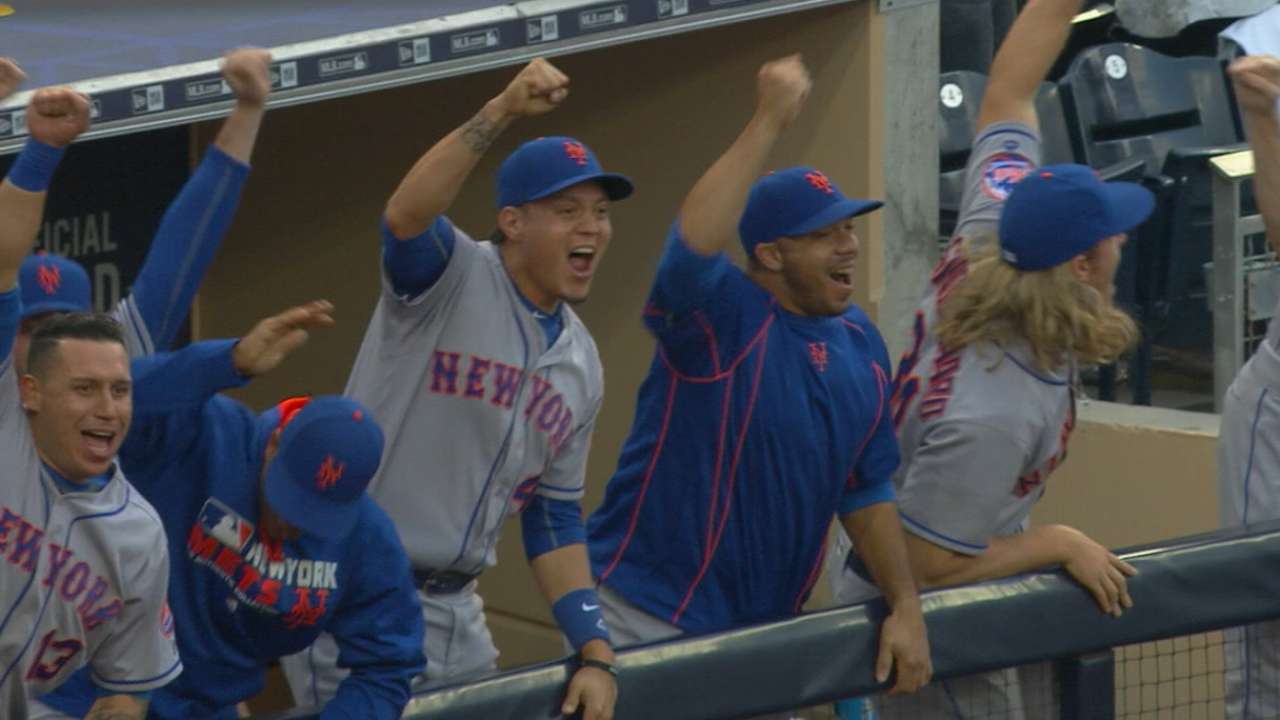 "We had older players that first year, and they were past their prime, and they just couldn't physically do things," Kranepool said. "It wasn't until 1964 and 1965 that we began adding younger players, and we brought up a lot of them during that time and afterward. We brought up [Tug] McGraw and [Ron] Swoboda and [Bud] Harrelson and [Tom] Seaver and [Jerry] Koosman. So we brought those guys up, and we still lost 100 games. The Braves may do the same, but they're at the stage now where they could be like us and be just a year or two away [from a World Series championship]."
Well, that's the plan, according to John Coppolella, John Schuerholz and John Hart. While Coppolella is the general manager, Schuerholz is the vice chairman and GM who built the Braves' run to a record 14 consecutive division titles, and Hart is the president of baseball operations. They huddled together to trade away the seasoned likes of Jason Heyward, Craig Kimbrel, Justin Upton, Andrelton Simmons and others for enough promising youngsters to turn one of the weakest farm systems in Major League Baseball into one of the best.
Several of those Minor Leaguers already have become Major Leaguers for the Braves, and you mostly see it amongst their pitchers. Everybody in the starting rotation, which ranks as the youngest staff in baseball, is under 26. That includes Julio Teheran, 25, who is ancient by the Braves' standards, since this is his sixth Major League season. Highly touted throwers Tyrell Jenkins and Lucas Sims are expected to make their Major League debuts with the Braves before the end of the year. The same is possible for Sean Newcomb and Chris Ellis, both considered owners of elite arms.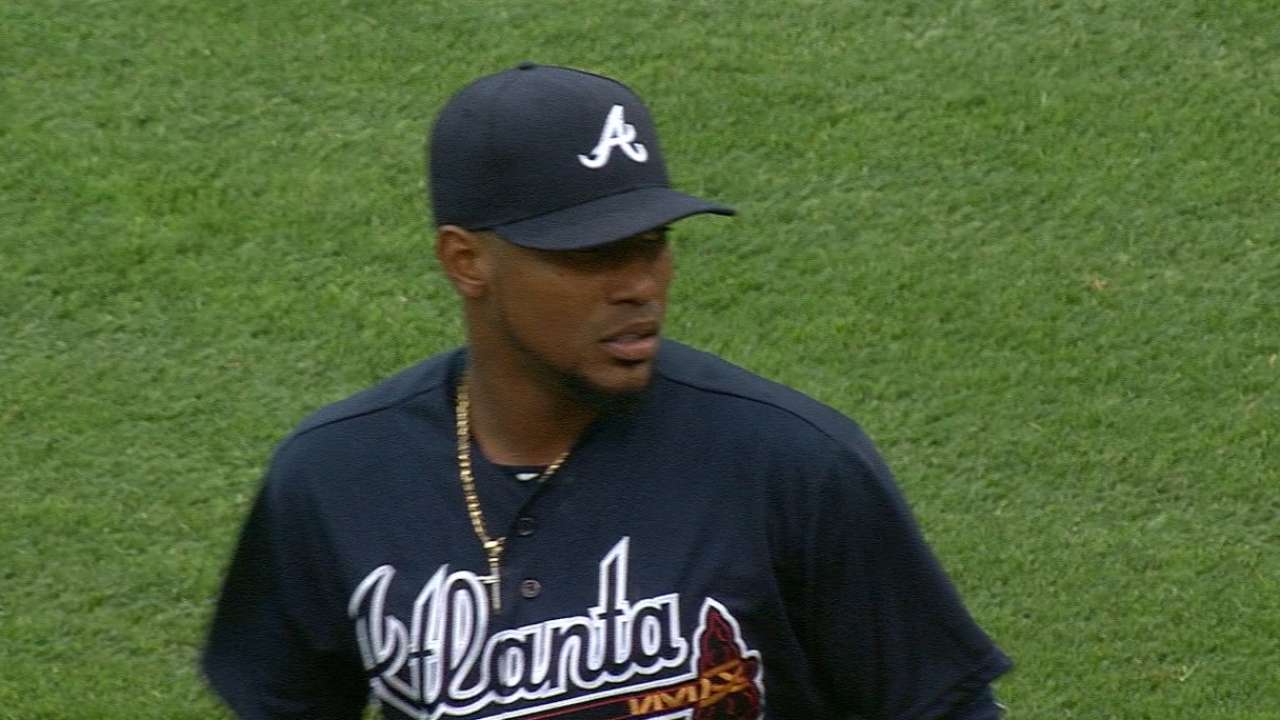 As for everyday players in the Minor Leagues for the Braves, infielders Dansby Swanson, 22, and Ozzie Albies, 19, are among the game's top prospects. The Braves did promote Mallex Smith, 23, from the Minor Leagues earlier this season to play center field after an injury to Ender Inciarte, and Smith has shown enough to potentially stick around.
There are other Braves prospects, too, but despite the wheeling and dealing, the Three Johns have kept their version of Kranepool. His name is Freddie Freeman, a 26-year-old slugging first baseman in his seventh Major League season who has participated in two All-Star Games.
"Freeman, I know, is a good player, and he has been on some winning ballclubs in the past, but when you keep losing, it can affect you," Kranepool said. "That's because if Freeman isn't surrounded by proven hitters, it's going to be tougher for him to hit. He's an aggressive guy at the plate, and in those situations, without enough talent around him, maybe he starts swinging at pitches out of his comfort zone. I think about myself. After a while, I wanted to leave, too. Even though I'm from New York, and I loved the Mets, it got to the point where I said to myself, 'Oh, gee. What would it be like to win?'"
Kranepool didn't know for years. His Mets finished last in the National League (before division play) during five of their opening six years in existence, and they lost more than 100 games each of those seasons. They were ninth in 1966 before they dropped to the cellar again the next year, but even though they improved only to ninth again in 1968, Kranepool sensed hope.
"Gil Hodges joined us before that season, and he taught us how to win, and he was a powerful influence," Kranepool said of the former Brooklyn Dodgers outfielder turned Mets manager. "He set the rules early in the spring, and he demanded that we do the fundamentals, and he wasn't a player's friend. He started to weed out a lot of players, including almost myself, and we started to see we were close to winning some of the one-run games we were losing in the past. We began to compete better, and he didn't allow us to have a negative attitude. Then in the spring of 1969, we started to turn things around even more by shooting to get to .500, and we kept rising from there.
"Listen. In these situations, you can't make a step from last to first. Small steps and small strides, and then it all builds together."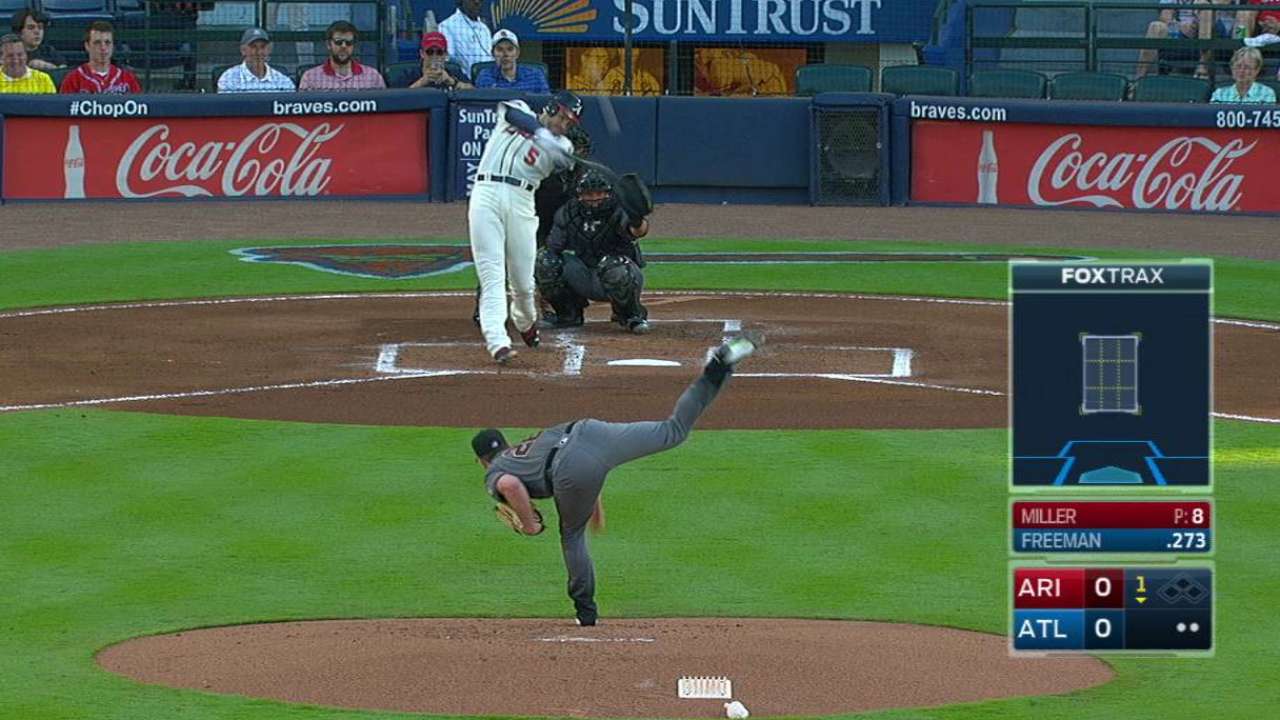 The process is ugly, though. The 1962 Mets became legendary for their ineptness. These Braves aren't to that point, but they also haven't returned to the days of Greg "Cy" Maddux, Tom "Cy" Glavine and John "Cy" Smoltz, along with those of David Justice, Chipper Jones and the rest.
"If you're a team in this situation, it's not easy at all getting to the ballpark every day and facing already good ballclubs, because they don't have any 'sorry' for you," Kranepool said. "They want to pound on you. When you lose, it's not fun. That's all I'm saying. I've been there. You have to have compassion when you been through it and you see it happening to somebody else. It's easy to play on a good team, but it's really, really tough to play on one that's struggling. So it's a growing period for the Braves right now, and the good news is, they're going up the ladder, and they're already at Stage 2."
Stage 3 can't get here fast enough.
Terence Moore is a columnist for MLB.com. This story was not subject to the approval of Major League Baseball or its clubs.