McCullers finishes season debut strong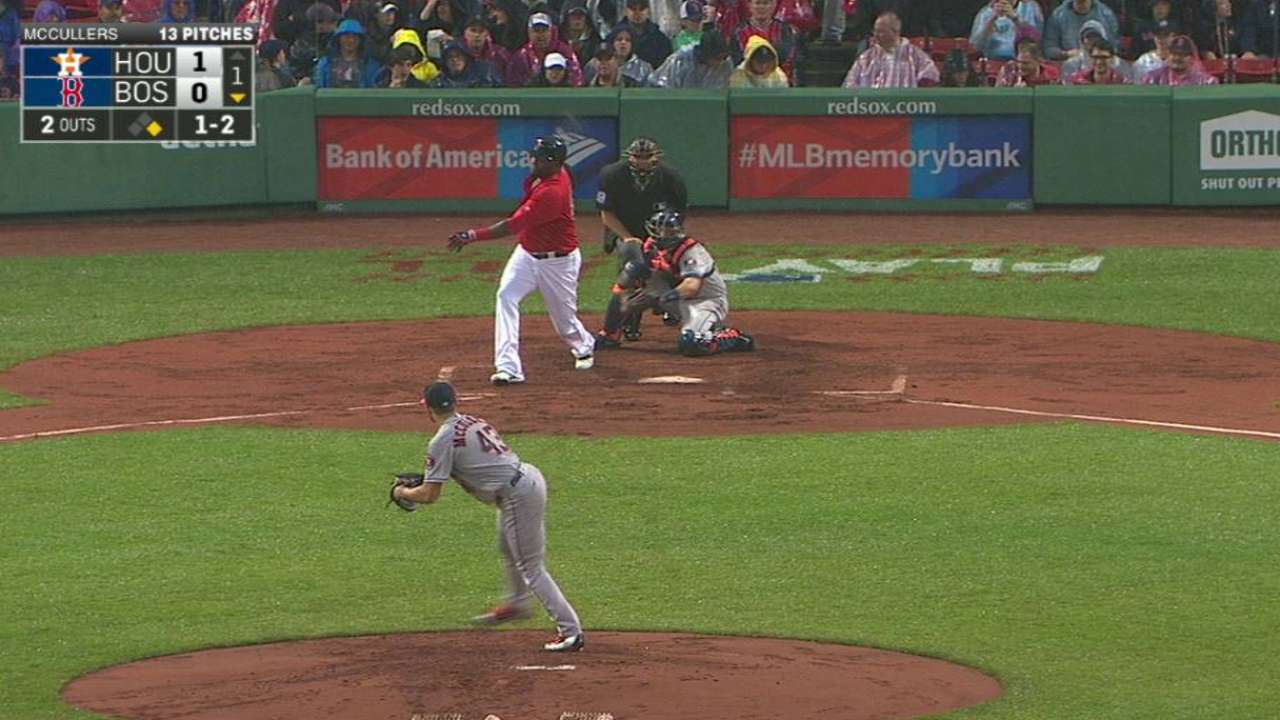 BOSTON -- The competitive fire was back. The explosive fastball was there. The impressive secondary pitches were as good as we remembered.
Lance McCullers' return to the Astros rotation wasn't without a large hiccup in the second inning, but he finished strong and took a no-decision after his team rallied from a four-run deficit to beat the Red Sox, 7-6, on Friday night at Fenway Park.
McCullers, pitching for the first time since Game 4 of the American League Division Series last year against the Royals, allowed five runs -- all in the second inning -- and seven hits in 4 2/3 innings while throwing 88 pitches. He suffered shoulder soreness in Spring Training and had been rehabbing the past two months.
"It felt good to be back out there," McCullers said. "Obviously, I lost a little bit there in the second. I'd do anything to have a couple of those pitches back. The most important thing is we got the win and I rebounded there the next couple of innings."
Astros manager A.J. Hinch said McCullers lost his fastball command in the second inning. The first six batters reached in the second on two singles, two walks and two doubles, but McCullers got a 5-4-3 double play to end it. That was the beginning of a stretch where he sent down nine of 10 batters.
"We tried to stretch him out as long as we could and get him into the mid- to upper-80s to continue this development to get him back into the season, which is a little bit tricky in the heat of the moment," Hinch said. "It worked out for us. ... All in all, Lance did a good job recovering from the big five-run inning, and some guys would struggle after that. With as many quality plate appearances as they put up, he continued to battle and continued to compete."
McCullers would have liked to have worked deeper into the game. Hinch wasn't about to take any chances considering they can't afford to have him get injured again.
"I could have gone [further], but that's why I don't make those decisions, because I'd be out there for 175 pitches, having no regard for how I feel tomorrow," McCullers said. "So that's why there's calmer heads involved to take me out. It was the right move."
Brian McTaggart has covered the Astros since 2004, and for MLB.com since 2009. Follow @brianmctaggart on Twitter and listen to his podcast. This story was not subject to the approval of Major League Baseball or its clubs.