Cat hightails it at Big A to lead top GIFs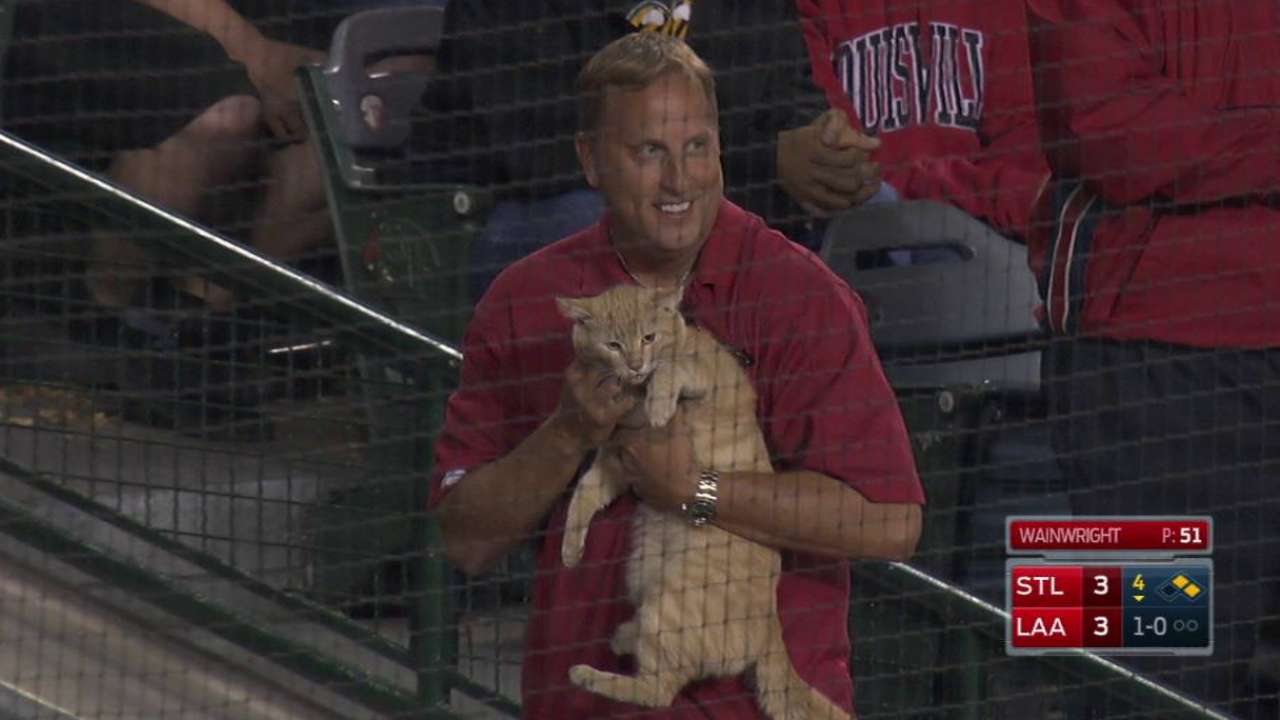 Here are the top GIFs from Thursday's games, courtesy of @MLBGIFs.
1. Cat's mad dash
The Dogs are issuing a replay challenge, thinking Orange Cat missed the bag on that play. Yep, call overturned. That cat is out, did not get a paw on the base. Dogs 1, Cats 0.
2. Thrown for curve
A lot of pitchers have an Uncle Charlie, but Dodgers ace Clayton Kershaw's is really mean, as the Mets' Kevin Plawecki found out at Chavez Ravine.
3. Cueto's running start
Johnny Cueto does the shimmy on the mound on occasion, but now he's showing off some nifty moves in the batter's box with a running start on his swing.
4. Greinke flips out
Zack Greinke has demonstrated some hitting chops over the years as one of the pitchers who rake, and he showed on a double that he has the requisite bat flip down, too.
5. 'X' marks spot
The first streak since 1930 of four straight games with 11 or more runs and 14 or more hits belongs to the Red Sox, who just keep scoring and scoring and scoring.
John Schlegel is a national reporter for MLB.com. You can follow him on Twitter at @JohnSchlegelMLB. This story was not subject to the approval of Major League Baseball or its clubs.