Tigers working hard, just not seeing results
Club lets 5-0 lead slip away vs. O's while losing for 9th time in 10 games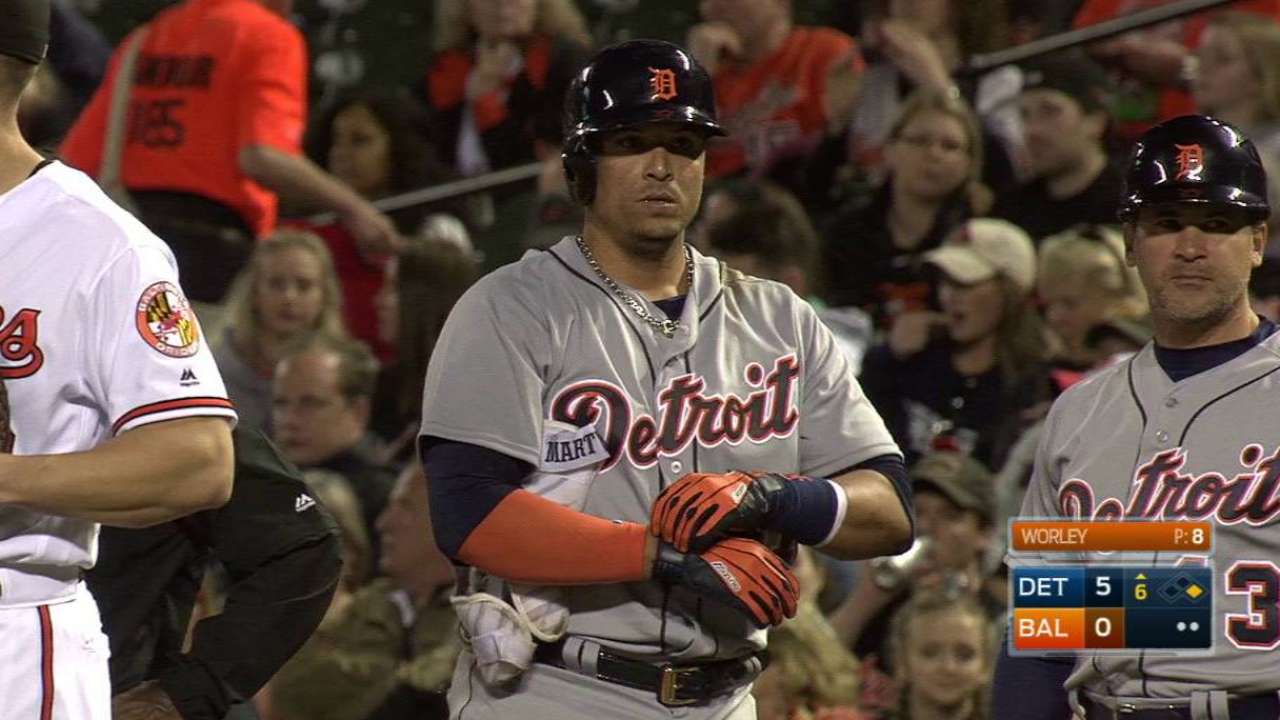 BALTIMORE -- The Detroit clubhouse remained quiet on Thursday night. Very quiet. That's what happens when a team can't hold a five-run lead and loses for the ninth time in 10 games.
The Tigers dominated early but just couldn't hang on late. The offense missed on scoring chances, and the bullpen could not finish the job as the Orioles scored five runs in the seventh inning to send the Tigers to a 7-5 loss in the opener of a four-game weekend series at Camden Yards.
Mike Pelfrey gave the Tigers a good start. He's lost eight straight decisions going back to last year, but he blanked the Orioles over the first five innings and allowed two runs over 5 1/3 frames.
The bullpen could not close the door after that. Outside of Kyle Ryan and Drew VerHagen, who each got an out to close the sixth, Alex Wilson and Justin Wilson combined to give up five runs on six hits in the seventh.
That, along with the missed chances on offense, proved too much and were the main reasons the Tigers fell again.
"It seems like every day it's something different," Tigers manager Brad Ausmus said. "We had missed opportunities, but we had a lead and we didn't hold it. Take your pick. I would say Pelfrey's outing would be the one positive."
The Tigers finished just 3-for-13 with runners in scoring position and stranded 12. They could have had a much bigger lead than the 5-0 edge they took into the bottom of the sixth.
"We put five runs on the board," said Victor Martinez, who went 3-for-4 with two RBIs. "We did what we did."
Pelfrey kept the Orioles under control before running into trouble in the sixth inning, which has been where he's found difficulty in previous outings. But he still turned in arguably his best start this season.
"From my standpoint, it's encouraging," Pelfrey said. "I think [my command] was good. I was able to throw some offspeed pitches behind in the count, too."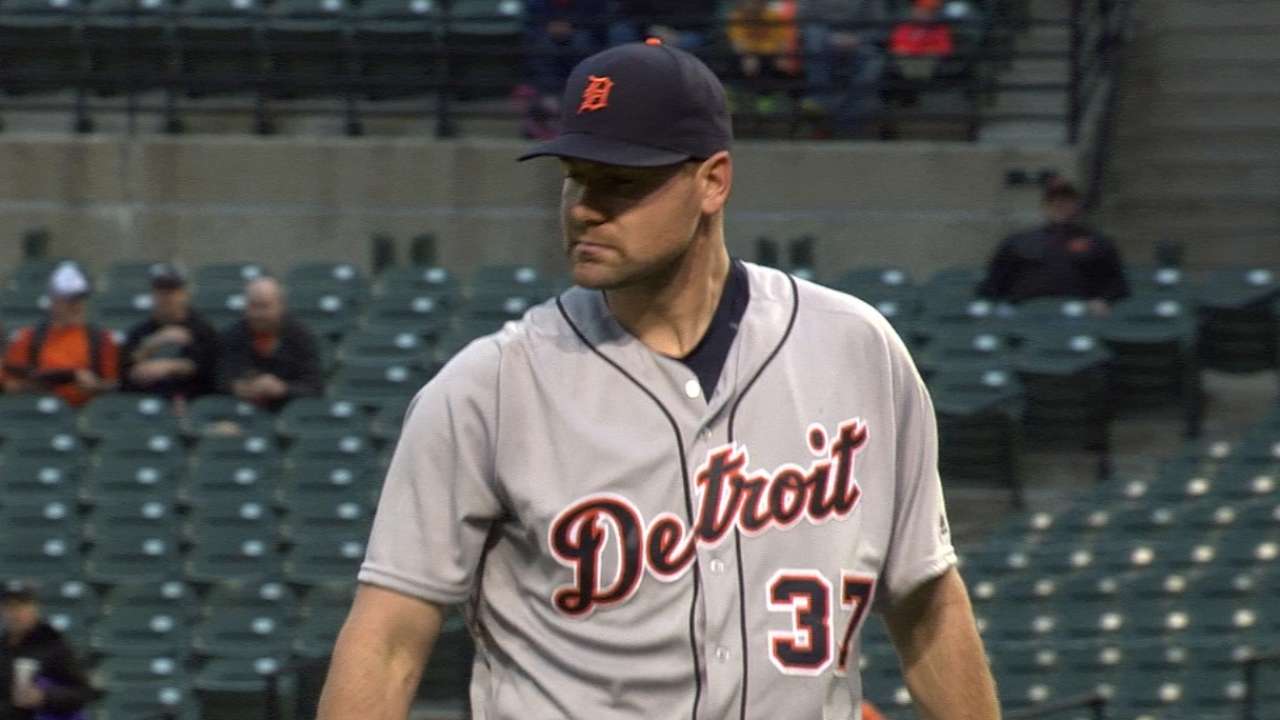 Ausmus made it very clear that he likes the Tigers' attitude, how hard they're working and playing. They just are not getting the results right now, which seems to be what makes this 1-9 run even more frustrating.
Martinez said this team will continue to push and try to turn everything around. Hard work, he said, is the only thing they can do to climb out of this slump.
"There's no other way," Martinez said. "If there's anybody doubting that we're going out there and [giving our best], I'm going to invite them and have them put on a big league uniform and go out there every single day."
Jeff Seidel is a contributor to MLB.com based in Baltimore. This story was not subject to the approval of Major League Baseball or its clubs.