Extra! Extra! Headley's 1st HR latest sign of turnaround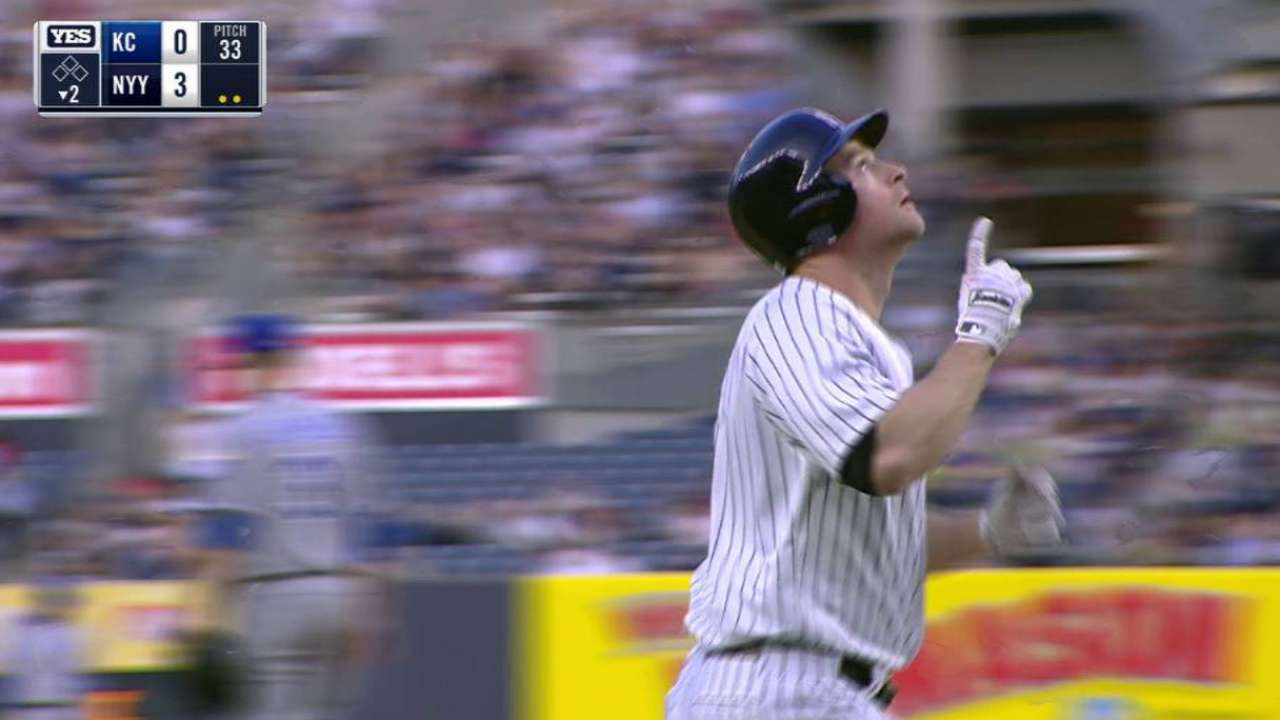 NEW YORK -- It finally happened.
In the second inning of the Yankees' 7-3 win over the Royals, Chase Headley slapped a ball the other way into left field. It trailed and trailed and trailed, eventually getting over the wall for a home run, Headley's first of the season, giving the Yankees a 3-0 lead.
With the homer, Headley notched his first extra-base hit since Sept. 27, 2015, a stretch that spanned nine months and 126 plate appearances. Coming into the day, Headley's all-singles stat line stuck him with the lowest slugging percentage in the Majors. With the dinger and a single in the eighth inning, Headley improved his slugging percentage nearly 50 points to .226, ranked second lowest in MLB. It also snapped a 170 at-bat homerless drought.
"It's been a long time," Headley said. "It felt like it's been a really long time. Obviously, to get the first one out of the way was good, but I've still got a long way to go. But I feel like my swing the last few days, it really turned the corner."
The stats back Headley up on that point. The third baseman has been heating up over the last week. He has hit safely in four straight games and has reached base nine times in his last six, going 7-for-20 (.350) with seven hits and four RBIs. Prior to this stretch, he had only 11 hits and two RBIs over 23 games to start the season.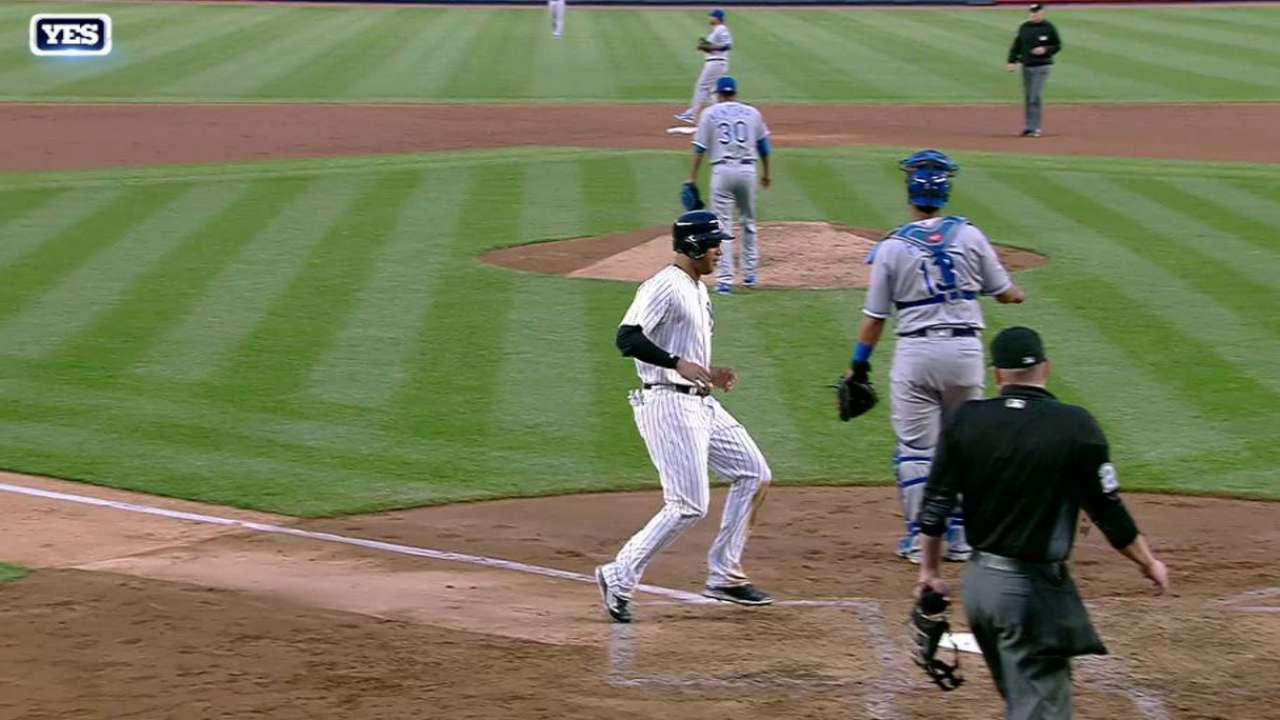 Headley credited his recent success to a slight tweak to his approach. Coming into the night, more than 40 percent of Headley's batted outs in 2016 came on weakly hit balls to the first-base side of the infield. He said that was a result of his swing being too "closed off."
To make up for that, Headley opened up his swing by "clearing his hands," or swinging with his hands further out in front of him, making it easier for him to swing aggressively. And, with this added aggression, Headley said he is confident he has been and will be the hitter he expects himself to be.
"My swing works," Headley said. "I've seen it work. I know that it works. I just have to have my swing, and I haven't had it."
While he may not have had his swing, one thing Headley certainly has had is support. You don't have to look much further than the enthused way his teammates reacted to his home run to know that Headley is a popular player in the Yankees' clubhouse.
When asked about Headley's day, teammates Carlos Beltran, Nathan Eovaldi and Didi Gregorius all expressed similar sentiments along the lines of how excited they were for him because of how hard he works and how good of a teammate he is.
But it was probably manager Joe Girardi who explained Headley's place in the Yankees' clubhouse the best.
"I think guys can relate," Girardi said. "No. 1, they've been through [slumps], probably. No. 2, Chase is loved in that clubhouse. I think the guys appreciate how he goes about his business, how hard he works. Never makes any excuses. He's one of the favorites in the clubhouse."
Nick Suss is a reporter for MLB.com based in New York. This story was not subject to the approval of Major League Baseball or its clubs.