MLB.com Columnist
Anthony Castrovince
Unlucky 13: Season's strangest so far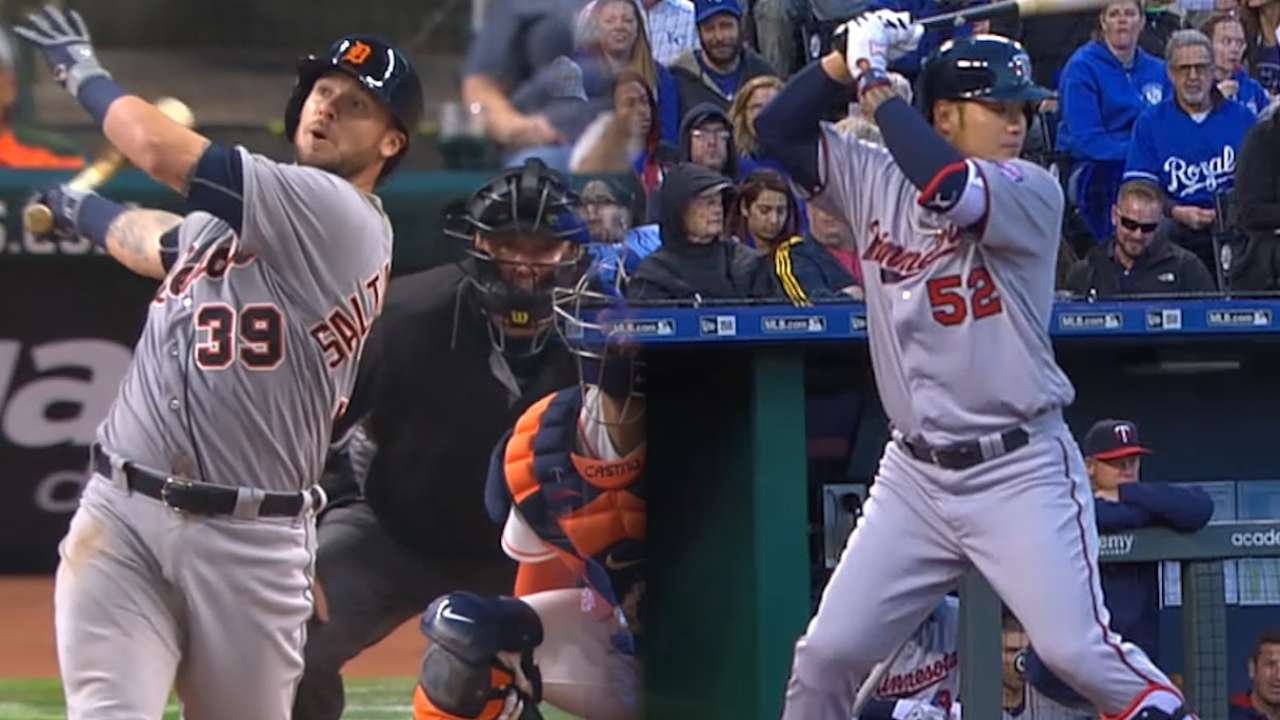 The word "paraskevidekatriaphobia" looks like one of those substances banned by Major League Baseball's drug policy. But what it actually means is "fear of Friday the 13th." This is a day when people who fret about black cats, broken mirrors and indoor umbrellas are best advised to just stay inside.
But ballplayers, being the especially superstitious sorts that they are, don't need Friday the 13th to remind them that, in sports as in life, strange and maddening twists of fate can present themselves. And so, to mark this unlucky occasion, we've identified 13 individuals or entities who, for one reason or another, can claim bad luck without it sounding like a loser's lament.
1. Collin McHugh, Astros
His ERA is about 1.5 points higher than his Fielding Independent Pitching mark (a measure of the things a pitcher has under his control, such as walks, strikeouts, homers and hit by pitches), which is itself a sign of some bad luck.
But the real reason McHugh is on this list is because of what happened on April 16. In the sixth inning of that start, McHugh gave up a game-changing two-run homer to Jarrod Saltalamacchia that put the Tigers up for good. According to Statcast™, the batted ball had an exit velocity of 89.3 mph, making it the softest-hit home run so far this season.
Watch the video above. You can learn how to spell "Saltalamacchia" in the time it takes the ball to actually clear the wall.
2. Howie Kendrick, Dodgers
He's 8-for-22 (.364) on batted balls greater than 100 mph. That might sound OK, because usually .364 is pretty good, right?
But according to the Statcast™ data, the league, on average, hits .611 on such batted balls.
So remember that when you look at Kendrick's sub-.200 batting average.
3. Byung Ho Park, Twins
He's had a solid transition to stateside ball after years in the Korea Baseball Organization. But let the record show that the universe owes him one more home run.
On April 8, Park hit a fly ball 110 mph with a launch angle of 28 degrees. Statcast™ tells us that a batted ball with those exact specifications has occurred nine times this season, and eight times it has gone over the wall. Not this time. This one was caught by Lorenzo Cain.
And yes, the Twins lost that game by one run.
4. David Price, Red Sox
Maybe the tide turned with that awesome outing against the Astros on Thursday night, but Price still has a 6.00 ERA that doesn't fit his $217 million profile.
Thing is, that ERA doesn't really fit Price's peripherals, either. No qualified pitcher in baseball has a higher discrepancy between his ERA and his FIP (2.52). Price has one of the lowest contact rates in the league, and he's striking out more than 12 batters per nine. So don't judge him by that outsized ERA mark.
5. J.T. Realmuto, Marlins
OK, so some people thought that baserunning blunder the other night was Realmuto's fault, that he shouldn't have rounded first. Others blamed Marcell Ozuna for tagging up. (Ozuna, for the record, apologized to Realmuto.)
Whoever you choose to blame, the bottom line is that Realmuto is -- and probably will remain -- the only owner of a 408-foot single this season.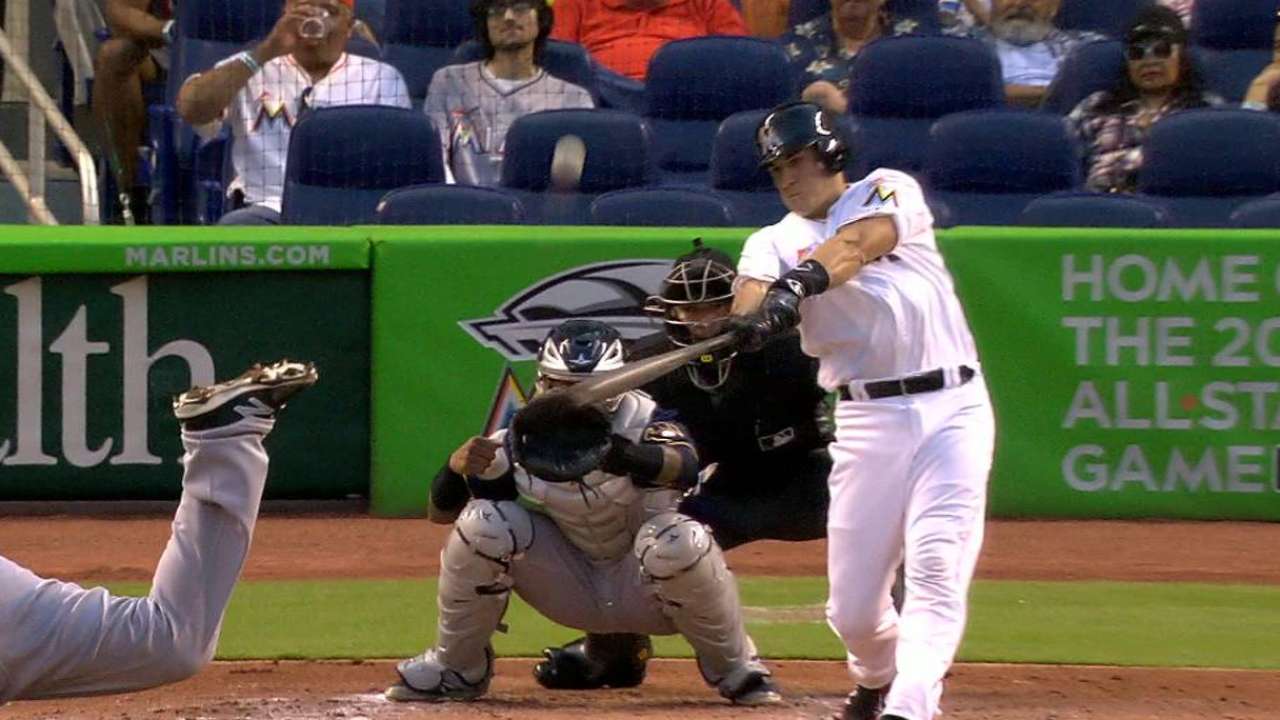 6. The Cardinals
Nobody outside of St. Louis is crying for a club that won 100 games last year, has been to the playoffs six of the past seven years and has won 11 titles. But Baseball Prospectus has this thing called "third-order winning percentage," which is a projection of what a team's winning percentage should be, based on runs scored and allowed, quality of opponents, defense, etc. The Cards enter the weekend with a .543 winning percentage in reality but a .655 winning percentage via BP's formula -- the largest negative discrepancy in baseball.
Granted, even a .655 winning percentage wouldn't be enough to keep pace with the Cubs' quick start, but still ...
7. Cody Anderson, Indians
Billed as a breakout candidate going into the season, Anderson has instead had a breakdown -- a 7.31 ERA in six appearances. Not good.
Interestingly, though, batters are hitting .423 off Anderson on batted balls with an average exit velocity of 85 mph or below, which Statcast™ tells us is by far the highest among all pitchers who have induced at least 25 batted balls below 85 mph. The league hits just .226 on such balls.
8. James Shields, Padres
He has five losses on the young year, and he has one of the lowest run support averages (1.75) in baseball to thank for that. (Getting three runs of help against the Brewers on Thursday night actually turned out to be excess, because Big Game James was on top of his game in that win.)
But the real reason Shields is unlucky? As many great things as he has accomplished in his career, the moment most likely to be played on repeat for years upon years is that moment when he served up a home run to none other than Bartolo Colon.
Sorry, James.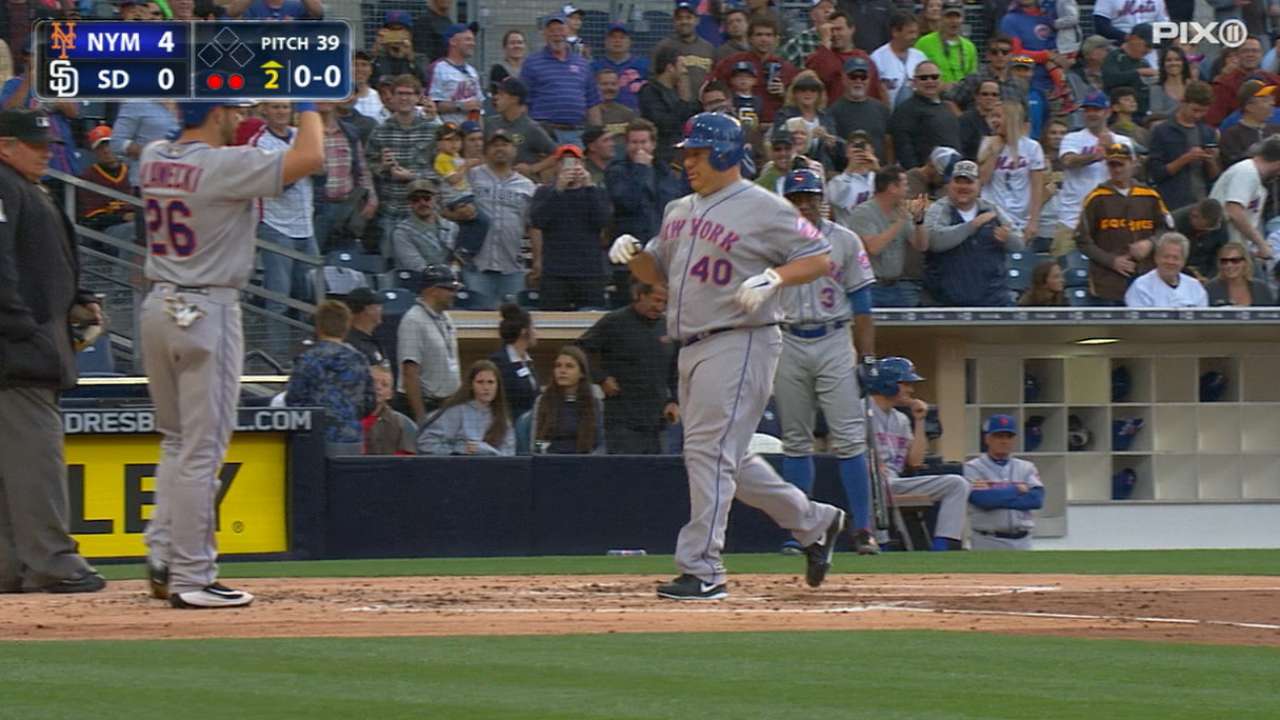 9. Anthony Rendon, Nationals
His average exit velocity, per Statcast™, is 92.6 mph, with an average launch angle of 15.1. Baseball Savant's sortable breakdown tells us that balls off the bat at 92 or 93 mph with launch angles between 15 and 16 degrees are going for a .707 average.
Rendon is batting just .226.
10. Adam Jones, Orioles
Must be something going on in the Beltways, because Jones' plight is very similar to that of Rendon. Statcast™ says he's averaging a 94.2 exit velocity with a 11.8 launch angle. Batted balls with an exit velo of 94 and a launch angle of 12 have fallen in for hits -- are you ready for this? -- 95 percent of the time.
Mr. Jones is hitting .238.
11. Matt Cain, Giants
He's not the reliable arm he once was, but he's not a guy who should be holding an 0-5 record and 6.69 ERA, either. Cain's strikeout-to-walk ratio (3.11) is better than his career norm (2.46), and 25.2 percent of the contact against him is considered soft -- the highest such rate of his career. FIP suggests an ERA of 4.83 for Cain, which isn't great, but it's a lot better than his real mark.
Sure enough, when Cain turned in his strongest start of the season Tuesday night -- two runs over eight innings against the Blue Jays -- he didn't get any run support and took the loss.
12. The Angels
When, in less than one week, you find out Garrett Richards needs Tommy John surgery, Andrew Heaney has ulnar collateral ligament damage and Andrelton Simmons needs left thumb surgery, you deserve a special spot on this list. The Angels have been bedeviled by bad luck on the injury front.
13. Jose Ramirez, Indians
The utility guy's off to a great start for the Tribe. But when you reveal yourself to be a human helmet magnet, you're at least a little unlucky.
"That thing does not obey the laws of physics at all." pic.twitter.com/XyXLdfnbLU

- MLB GIFS (@MLBGIFs) May 10, 2016
Anthony Castrovince is a reporter for MLB.com. Read his columns and follow him on Twitter at @Castrovince. This story was not subject to the approval of Major League Baseball or its clubs.