MLB.com Columnist
Jim Callis
Top 10 fantasy baseball prospects for 2016
Nats' Turner, Pirates' Glasnow could make big impacts when promoted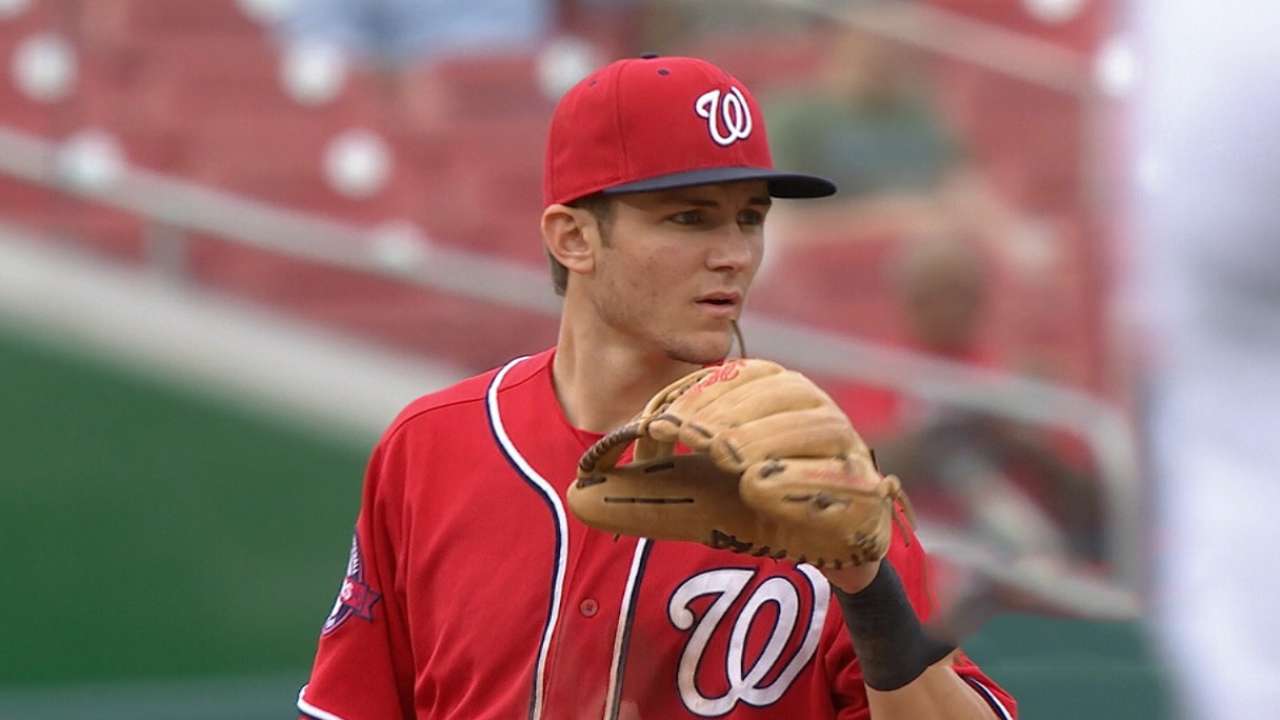 After striking out a record-tying 20 times against Max Scherzer on Wednesday evening and getting subpar offensive production from their outfielders all season long, the Tigers promoted Steven Moya from Triple-A Toledo on Thursday.
But while Moya has more raw power than most prospects, his fantasy value remains in question.
The 24-year-old has shaken off a disappointing Triple-A season in 2015 to bat .310/.341/.627 with nine homers in 31 games this year. The 6-foot-7, 260-pounder has the bat speed and strength to crush the ball out of any part of any park, but Moya still must prove he can make enough contact to tap into his prodigious power. He has struck out in 30 percent of his pro plate appearances because he struggles with pitch recognition and plate discipline, though he has cut his whiff rate to 22 percent this season.
If Moya gets 300 big league at-bats while backing up Justin Upton and J.D. Martinez on Detroit's outfield corners this season, he could deliver 12-15 homers. But because he may not be able to maximize his opportunities to score and drive in runs by hitting for a high average, he might help fantasy teams in only one category. The youngster shouldn't be expected to steal many bases, even though Moya moves well for a big man.
That covers Moya's potential fantasy value, but what about the players still on the farm?
Below are MLBPipeline.com's updated rankings of the top 10 fantasy baseball prospects in the Minor Leagues. They're based solely on expected 2016 fantasy production in the Major Leagues, in contrast to our Top 100 Prospects list, which reflects long-term value in all phases of the game.
1. Trea Turner, SS, Nationals (Previous rank: 1)
Turner provides blazing speed and sneaky pop at a position where offense is scarce, and he's hitting .310/.377/.442 with 13 steals in 33 Triple-A games. The 22-year-old is a better real-life and fantasy option than Washington's current starting shortstop, Danny Espinosa.
2. Tyler Glasnow, RHP, Pirates (Previous rank: 3)
With an often unhittable fastball, a plus curveball and improving control, he offers a lot more upside than Jeff Locke. Glasnow leads the International League with 49 strikeouts in 38 innings and has a 2.16 ERA in 15 starts at the Triple-A level over the past two years.
3. Blake Snell, LHP, Rays (Previous rank: 2)
Last year's Minor League ERA leader (1.41) gave a preview of his potential by striking out six Yankees and allowing one run in five innings on April 23. Matt Andriese may be Tampa Bay's fifth starter for now, but Snell should claim that job before long.
4. Robert Stephenson, RHP, Reds (Previous rank: 8)
Cincinnati's rotation is a mess with four starters on the disabled list, and Stephenson already has won a pair of spot starts for the Reds. He has an overpowering fastball to go with a pair of quality secondary pitches, and while he still needs more polish, another opportunity should beckon again in the near future.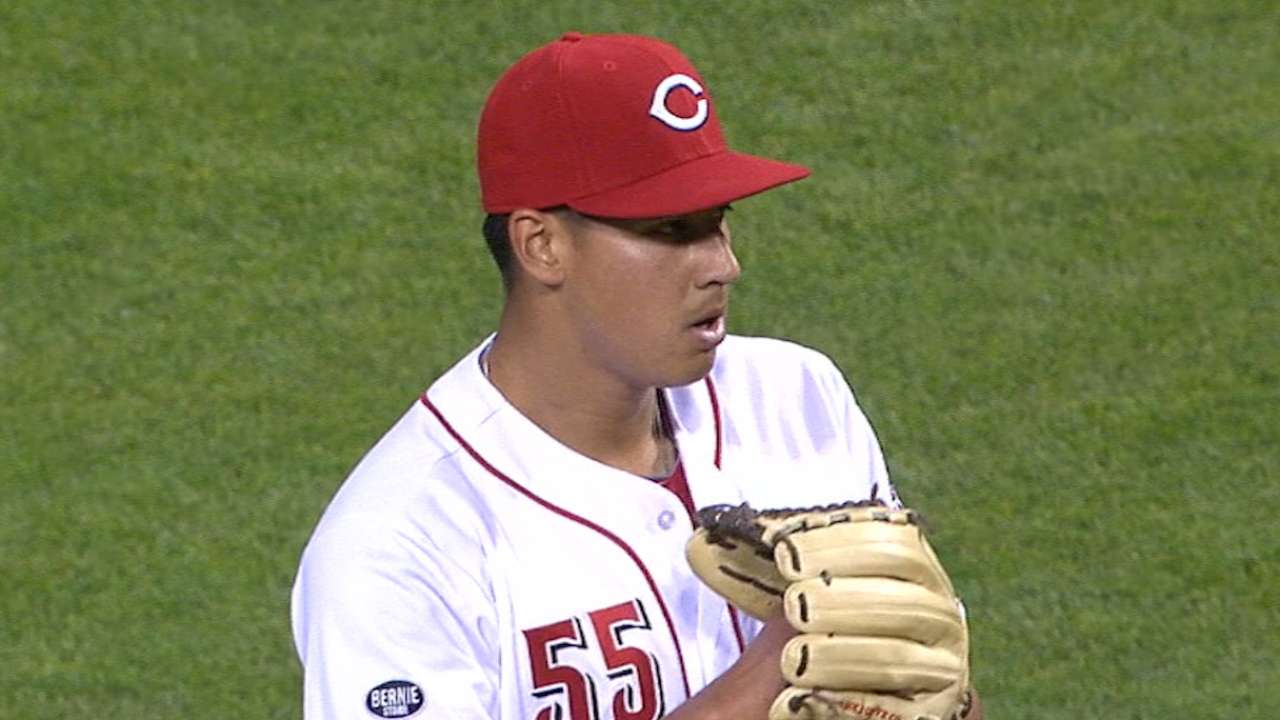 5. Jesse Winker, OF, Reds (Previous rank: 10)
Scott Schebler flunked his audition in left field, and Adam Duvall is striking out in 31 percent of his at-bats, so one of the best pure hitters in the Minors should make his big league debut soon. Winker is batting .303/.405/.394 in his first taste of Triple-A, and he should grow into average or better power.
6. Julio Urias, LHP, Dodgers (Previous rank: 4)
Baseball's best left-handed pitching prospect has three plus pitches, and he tops the Triple-A Pacific Coast League in ERA (1.50), WHIP (0.80) and opponent's average (.176), while Los Angeles has an injury-riddled rotation and is talking about calling him up. Urias would rank higher if the Dodgers weren't thinking about deploying him as a reliever -- something they should have done the past two postseasons -- and the fact that he's unlikely to exceed 120 innings this year at age 19.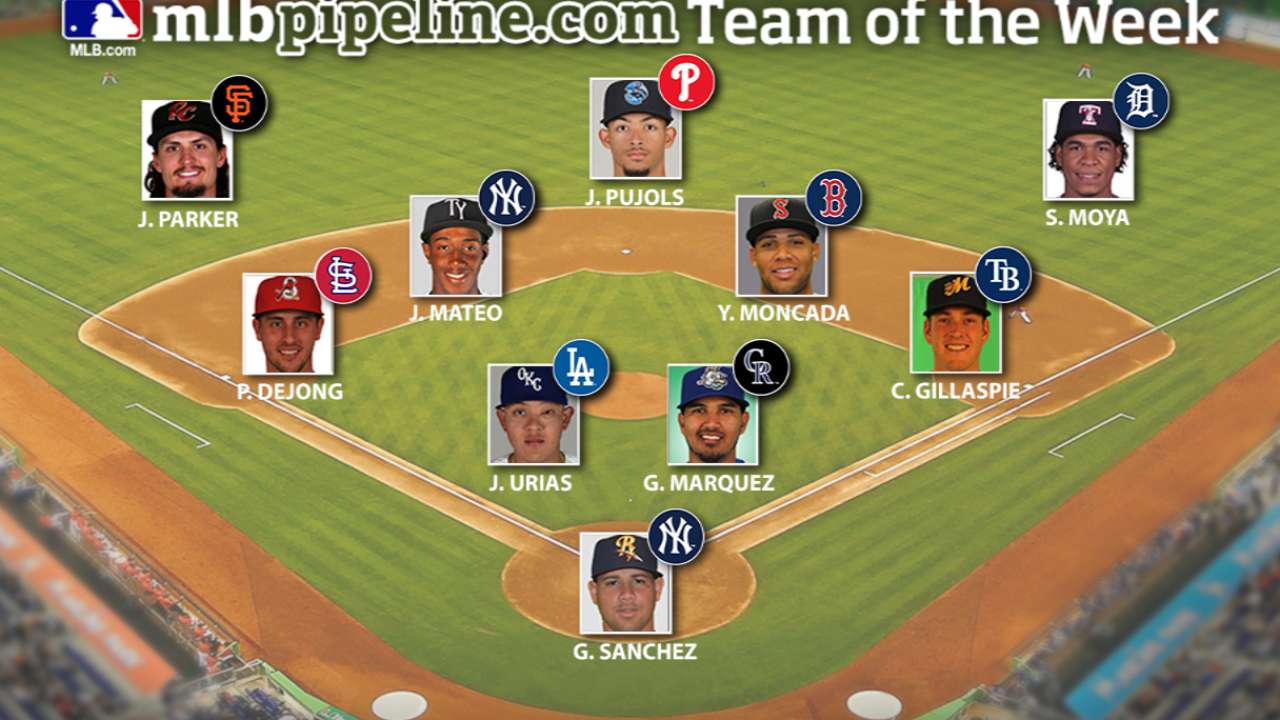 7. Orlando Arcia, SS, Brewers (Previous rank: 5)
While Arcia can stake a claim to being the game's top non-pitcher prospect, the rebuilding Brewers may be hesitant to rush him from Triple-A Colorado Springs and start his service-time clock. Arcia hits for average with decent pop, steals bases and plays Gold Glove Award winning-caliber defense, but he may have to wait a while to debut.
8. Joey Gallo, 3B/OF, Rangers (Previous rank: 6)
Gallo hasn't played since April 30 due to a groin strain that could sideline him into June, and Texas' lineup doesn't have an obvious opening. But he still makes this list because he has the top-scale raw power to produce 15-20 homers in the second half if he gets regular playing time. Before Gallo got hurt, he had seven homers in 20 games and was making better contact against Triple-A pitchers than he did a year ago.
9. Jameson Taillon, RHP, Pirates (Previously unranked)
Pittsburgh may not have two rotation openings for Glasnow and Taillon, though an argument could be made that the latter deserves the first opportunity. After missing two years because of Tommy John surgery and a hernia, Taillon has regained the fastball-curveball combo that made him the No. 2 overall pick in the 2010 Draft. He has a nifty 1.69 ERA and 32-to-4 K/BB ratio in 37 1/3 Triple-A innings.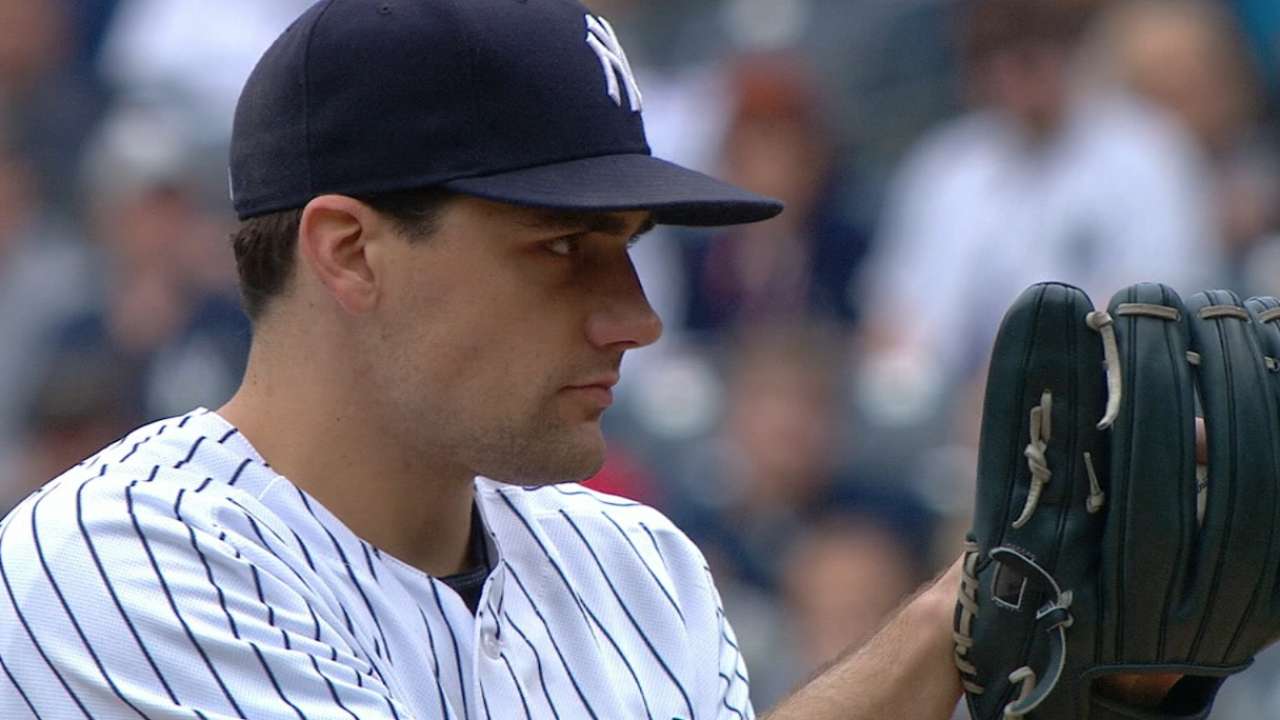 10. Willson Contreras, C, Cubs (Previously unranked)
Kyle Schwarber is out for the year, and Miguel Montero already has missed time with back issues, leaving Chicago thin behind the plate. Baseball's best team would be even better if it let Contreras share time at catcher. He led the Double-A Southern League in batting (.333) and extra-base hits (46) last year and is off to a .343/.443/.480 start in Triple-A.
Dropped out: A.J. Reed, 1B, Astros (Previous rank: 7); Cody Reed, LHP, Reds (Previous rank: 9).
Jim Callis is a reporter for MLB.com. Follow @jimcallisMLB on Twitter and listen to him on the weekly Pipeline Podcast. This story was not subject to the approval of Major League Baseball or its clubs.