Pipeline preview: Garrett set to start for Double-A Pensacola
Here's a look at top prospects to watch in today's Minor League action:
Hitter to watch: Albert Almora (Cubs' No. 5) When a hitter is in the type of rhythm that Cubs prospect Albert Almora is in, they can't wait to get back into the batter's box. Almora, fresh off a 2-for-4 performance Thursday, will look to extend his hitting streak to 10 games at 8:08 p.m. ET on MiLB.TV. The No. 82 prospect in baseball has two hits in four of his last five games, including each of the last three.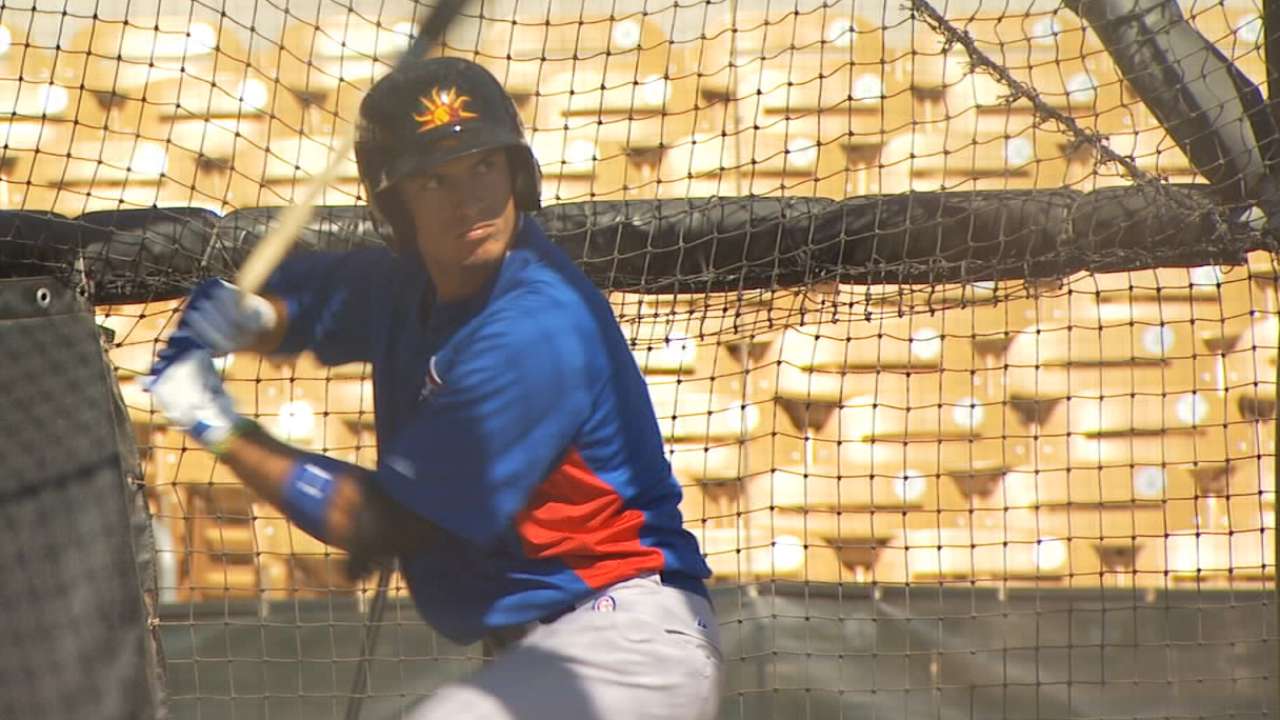 Pitcher to watch: Amir Garrett (Reds' No. 4) After posting a career-best 2.44 ERA in 26 starts last season, Garrett is off to a fast start in 2016. Baseball's No. 65 overall prospect is 3-2 on the year and has a 1.26 ERA through six starts. Garrett threw six scoreless innings in his last start and has given up just one run over his last 17 2/3 innings -- a span of three starts. The left-hander has kept opponents off the board all year, but did walk a season-high five in his last start, a problem he'll look to correct against Chattanooga at 7:15 p.m. ET.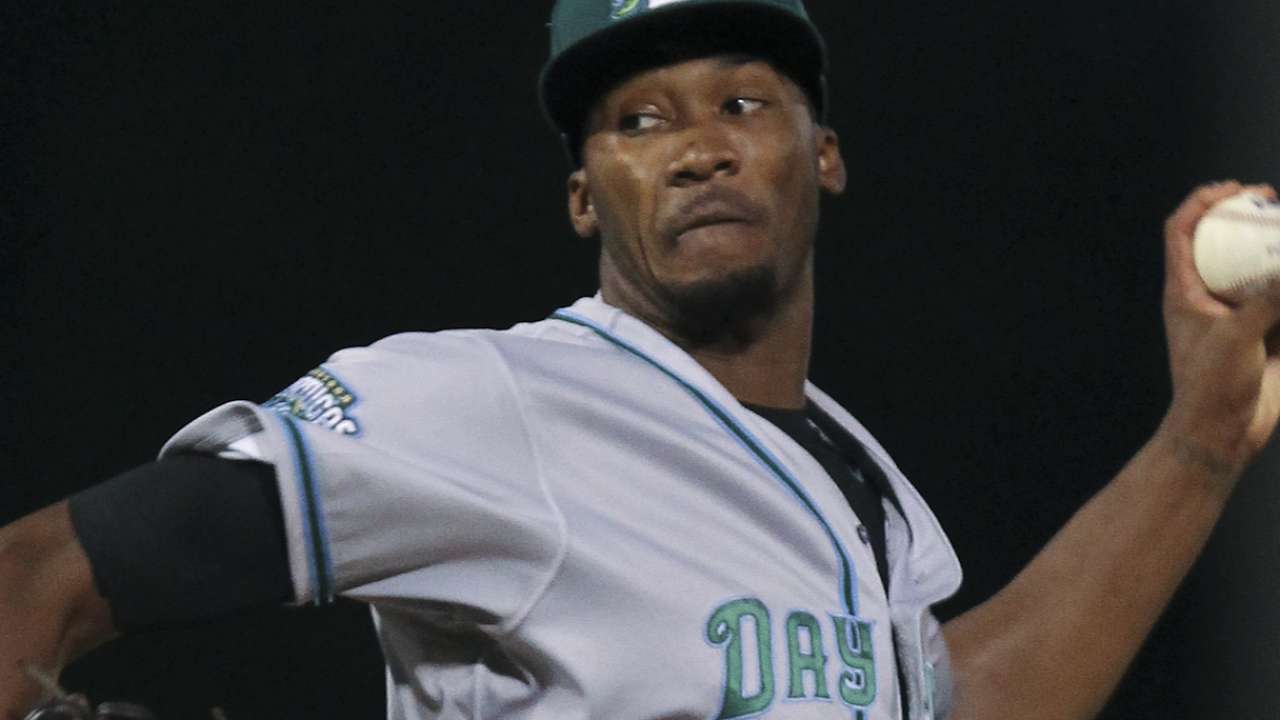 Duel of the day: Daniel Mengden (A's No. 14) vs. Ryan Williams (Cubs' No. 19), Nashville vs. Iowa, 8:08 p.m. ET on MiLB.TV
It's nearly impossible to pitch better than Mengden is pitching for the Sounds right now. The right-hander has given up just 2 earned runs in 36 innings this season and he has not allowed a run in five of his six starts. Mengden began the season at Double-A Midland, but has made his past two starts for Triple-A Nashville and has yet to give up a run since his promotion -- striking out 12 in 13 frames.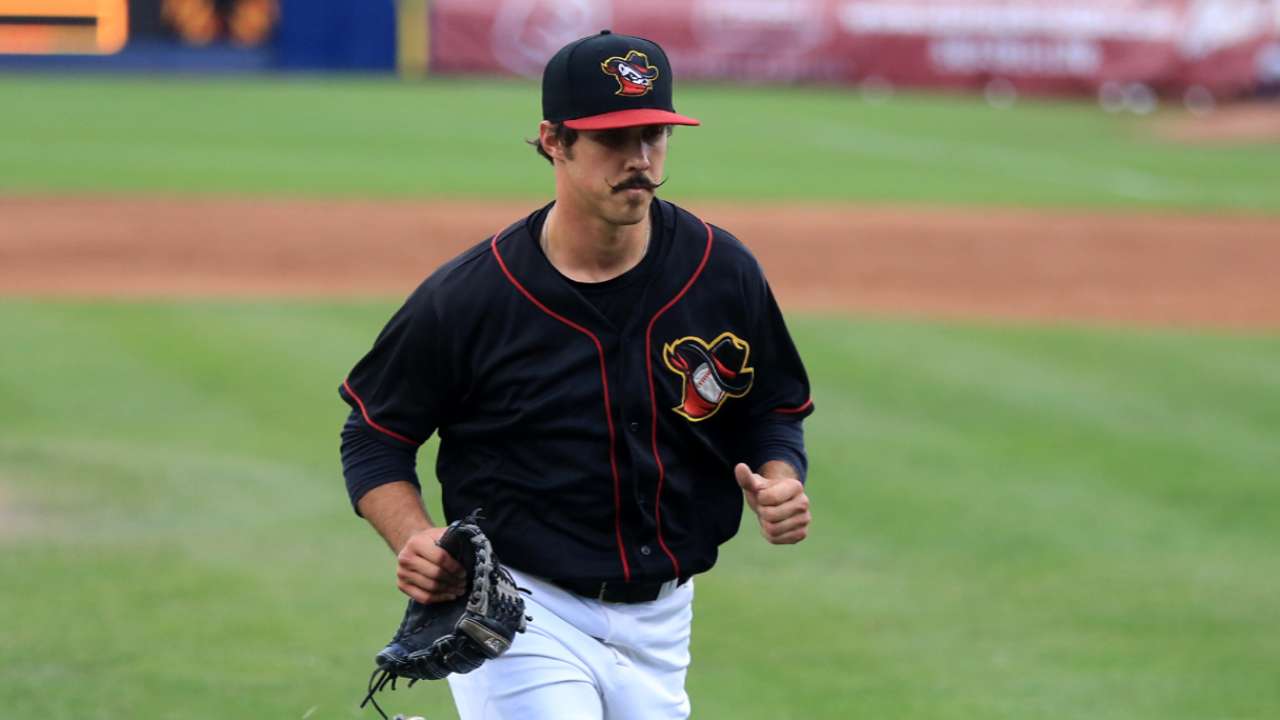 While Williams hasn't been as dominant as Mengden, he did throw the ball well in his last start, an outing he'll look to build on tonight. The Cubs prospect gave up two earned runs on four hits in eight innings in his previous start and has a 3.86 ERA this season.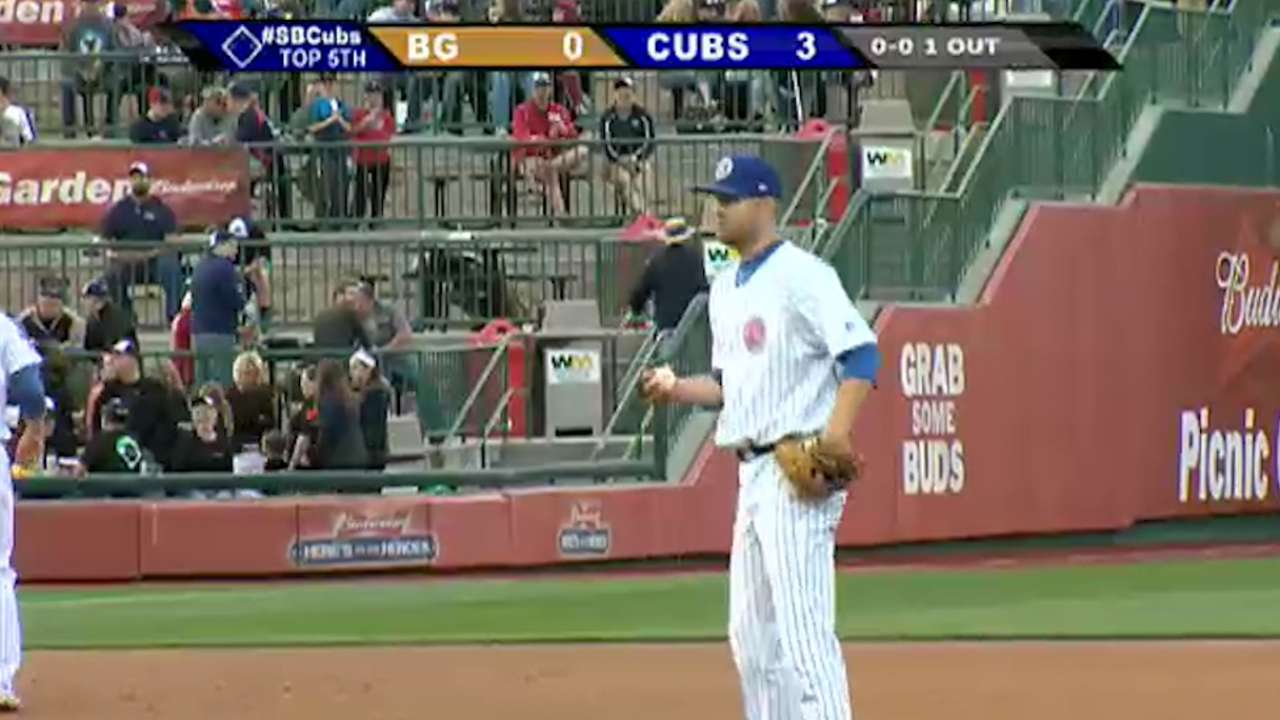 Friday's Top 100 prospect probables:
No. 65 Amir Garrett (Reds' No. 4), Pensacola vs. Chattanooga (7:15 p.m. ET)
No. 76 Jack Flaherty (Cardinals' No. 3), Palm Beach vs. Bradenton (6:30 p.m. ET)
More top prospect probables:
John Gant (Braves' No. 22) Gwinnett vs. Pawtucket (AAA)
Tyler Wagner (D-backs' No. 9) Reno vs. Sacramento (AAA)
Zach Eflin (Phillies' No. 13) vs. Josh Turley (Tigers' No. 30), Lehigh Valley vs. Toledo (AAA)
A.J. Cole (Nationals' No. 7) Syracuse vs.Rochester (AAA)
Miguel Almonte (Royals' No. 4) Omaha vs. Memphis (AAA)
German Marquez (Rockies' No. 12) Hartford vs. New Hampshire (AA)
Jason Garcia (Orioles' No. 10) Bowie vs. Erie (AA)
Sam Wolff (Rangers' No. 26) Frisco at Corpus Christi (AA)
Reynaldo Lopez (Nationals' No. 5) Harrisburg vs. Akron (AA)
Chase Johnson (Giants' No. 14) vs. Tyler Eppler (Pirates' No. 28). Richmond at Altoona (AA)
Ryan Yarbrough (Mariners' No. 12) Jackson vs. Birmingham (AA)
Brad Markey (Cubs' No. 29) Tennessee vs. Montgomery (AA)
Trey Nielsen (Cardinals' No. 23) vs. Matt Strahm (Royals' No. 10), Springfield at Northwest Arkansas (AA)
Ivan Pineyro (Marlins' No. 27) Jacksonville vs. Biloxi (AA)
Chance Adams (Yankees' No. 21) Tampa vs. Clearwater (A Adv)
Luis Lugo (Indians' No. 26) vs. Wes Parsons (Braves' No. 29), Lynchburg at Carolina (A Adv)
Jordan Stephens (White Sox No. 13) Winston-Salem vs. Potomac (A Adv)
Pedro Fernandez (Royals' No. 21) vs. Travis Lakins (Red Sox's No. 13), Wilmington at Salem (A Adv)
Casey Meisner (Athletics' No. 9) Stockton at Bakersfield (A Adv)
Yunior Marte (Royals' No. 30) Lexington vs. Charleston (A)
Jacob Nix (Padres' No. 8) Fort Wayne at West Michigan (A)
Tanner Rainey (Reds' No. 30) Dayton vs. Great Lakes (A)
Brett Lilek (Marlins' No. 11) Greensboro at Delmarva (A)
Ryan Borucki (Blue Jays' No. 12) Lansing vs. South Bend (A)
Jaime Barria (Angels' No. 14) Burlington vs. Kane County (A)
Nick Wells (Mariners' No. 18) Clinton vs. Peoria (A)
Albert Abreu (Astros' No. 11) Quad Cities at Beloit (A)
Miguel Diaz (Brewers' No. 27) Wisconsin vs. Cedar Rapids (A)
William Boor is a reporter for MLB.com. Follow him on Twitter at @wboor. This story was not subject to the approval of Major League Baseball or its clubs.