Cub reporter bears witness to history in DC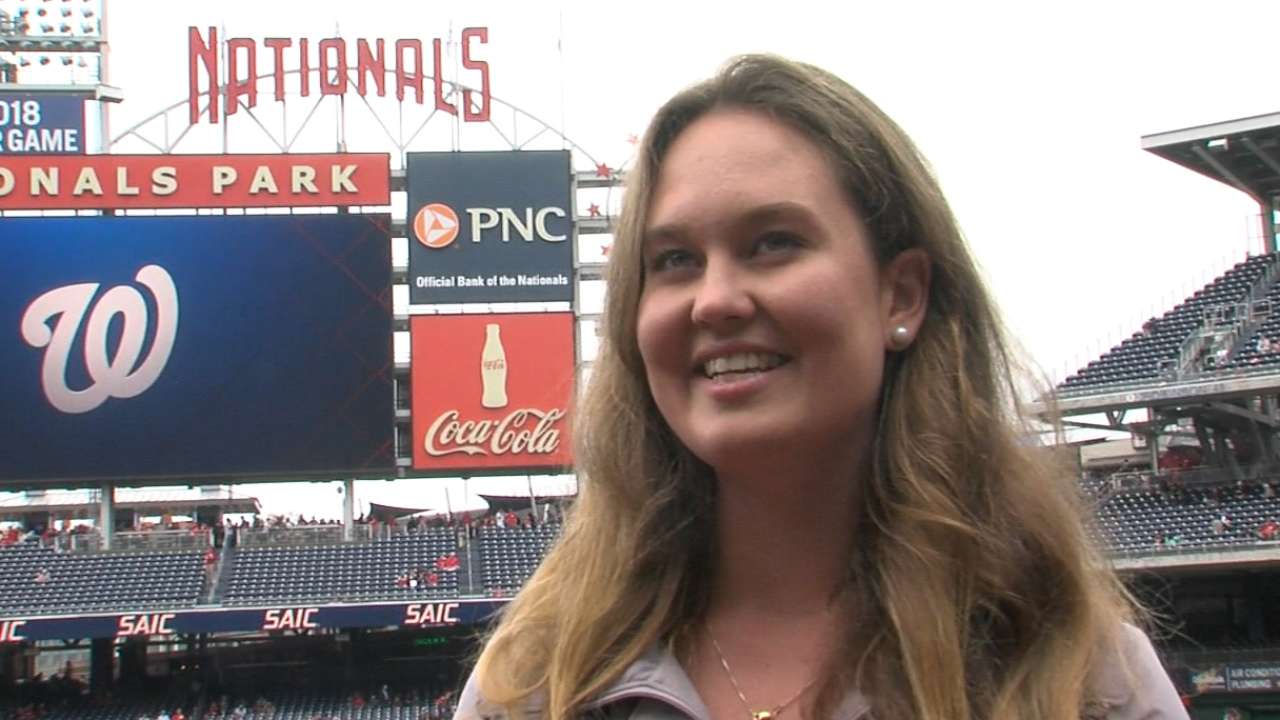 WASHINGTON -- Arriving at Nationals Park on Wednesday night, I would have thought the most historic part of the night would be watching Jordan Zimmermann and Max Scherzer square off against their former clubs.
As with most fans, when either Zimmermann or Scherzer is on the mound, the game has a possibility of being one where you would want to keep your scorecard. So when both of them are making the same start, anything is possible.
That was exactly the case Wednesday night when Scherzer and his fastball plowed through the Tigers' lineup with a MLB-record-tying 20 strikeouts.
• Budding journalist gets feet wet at Nats game
I have watched Zimmermann and Scherzer dazzle over the past two years with hitless and near-perfect games, but as Scherzer stepped on the mound, I was not as confident Wednesday would be one of those nights.
Roaring 20! Max ties mark
•
K's to the Max: Scherzer ties mark with 20
•
DYK: Facts, stats from Scherzer's 20-K gem
•
New-look lineup backs Max's historic start
•
Scherzer OK missing out on the 21st K
•
Nationals awed by Scherzer, but not surprised
•
Scherzer saved season's best pitches for Miggy
•
Current, former players rave about Scherzer
•
Ramos, Scherzer racking up historic moments
•
Bauman: Scherzer shines under bright spotlight
•
Cut4: Scherzer's nastiest third strikes
•
Ausmus has had a front-row seat for K history
•
Tigers tip their caps to Scherzer
•
Full game coverage
Sights & sounds
Scherzer ties record with 20th strikeout
Scherzer's historic 20 K's
Scherzer on tying record
Baker on Scherzer's 20 K's
Photo gallery
With Scherzer leading the league in home runs allowed, I gave Zimmermann the early edge entering the matchup.
Regardless of the statistical information, I was prepared for a good battle. The sky had cleared up before game time, the tarp was off the field and I had a Bryce Harper bobblehead in hand. All in all, it was already a good day. I could not have imagined the night would end in historic fashion as my family and I got to our seats a few rows back of the Tigers' dugout.
In the top of the first, fans watched arguably one of the best hitters in baseball, Miguel Cabrera, chase a high fastball at 95 mph to end the inning, a pitch Scherzer would use throughout the night to secure his name among the likes of Roger Clemens, Kerry Wood and Randy Johnson.
The bottom of the first came as a surprise as Zimmermann allowed three hits and a run.
I started to reconsider my initial analysis and concluded Scherzer might have the upper hand in this matchup. But as the top of the third came around, the stadium deflated as Scherzer allowed his 10th home run of the season -- a solo shot into the left-field seats by Jose Iglesias.
I started to prepare myself for a long game because it appeared both teams were bringing the offense and Scherzer was going to supply the power for the Tigers' bats.
But after the solo home run, the standing ovation for Zimmermann as he came to the plate seemed to be the moment Scherzer needed to refocus and switch to cruise control. For the next five innings, he became almost unhittable.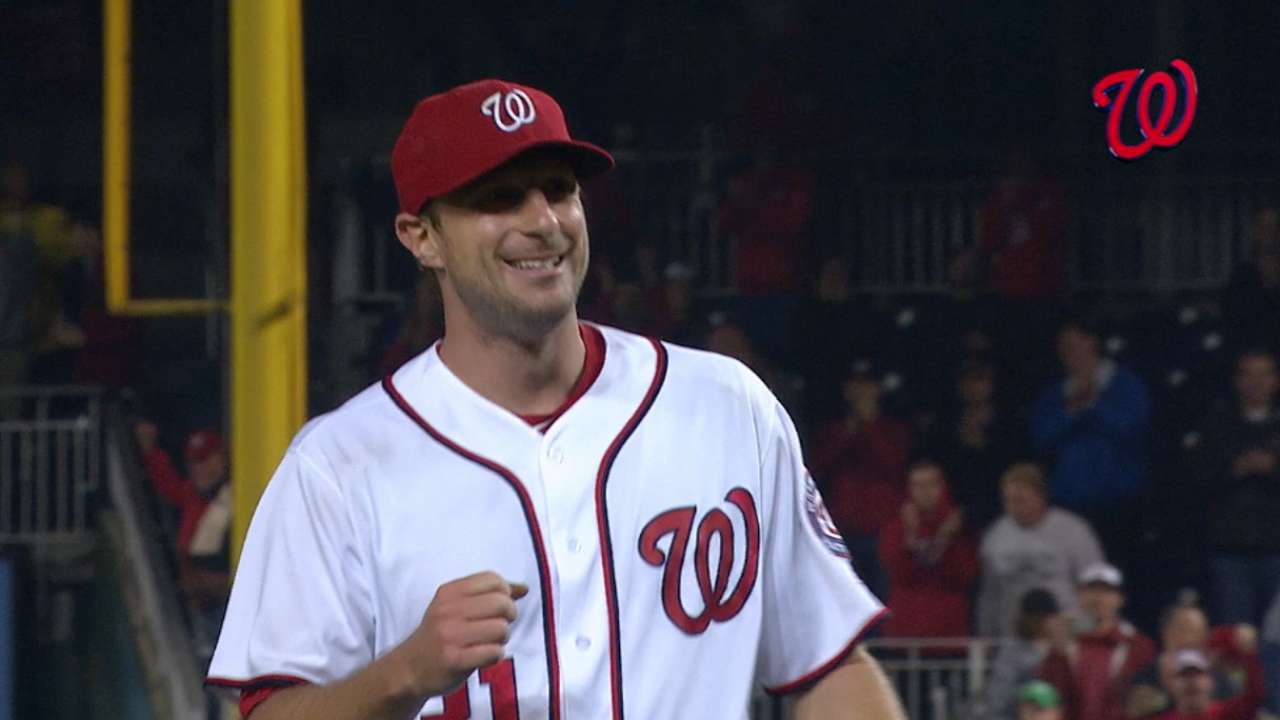 Six innings and 11 strikeouts in, the stadium was anticipating the next 1-2-3 inning. As each Tiger sat down, more fans stood up. By the top of the seventh, the stadium was standing after two outs.
As the eighth inning arrived, I felt like I was back in the 2012 postseason. If you closed your eyes, the combination of the chilly weather and heightened anticipation of a chance at history was a reminder of why Nats fans should be so optimistic about the team's outlook.
Moments like these further solidify the talent in D.C. Based on conversations with numerous fans before the first pitch, Stephen Strasburg's contract extension has everyone enthusiastic about the future of the Nationals' starting rotation and the opportunity to watch some of baseball's greatest power pitchers compete together for years to come.
It has been an eventful series for the Nationals. Fans have watched Harper ejected and suspended, a walk-off home run, Strasburg commit to a long-term contract and to top it all off, a bittersweet rubber match that elevated Scherzer to rare air.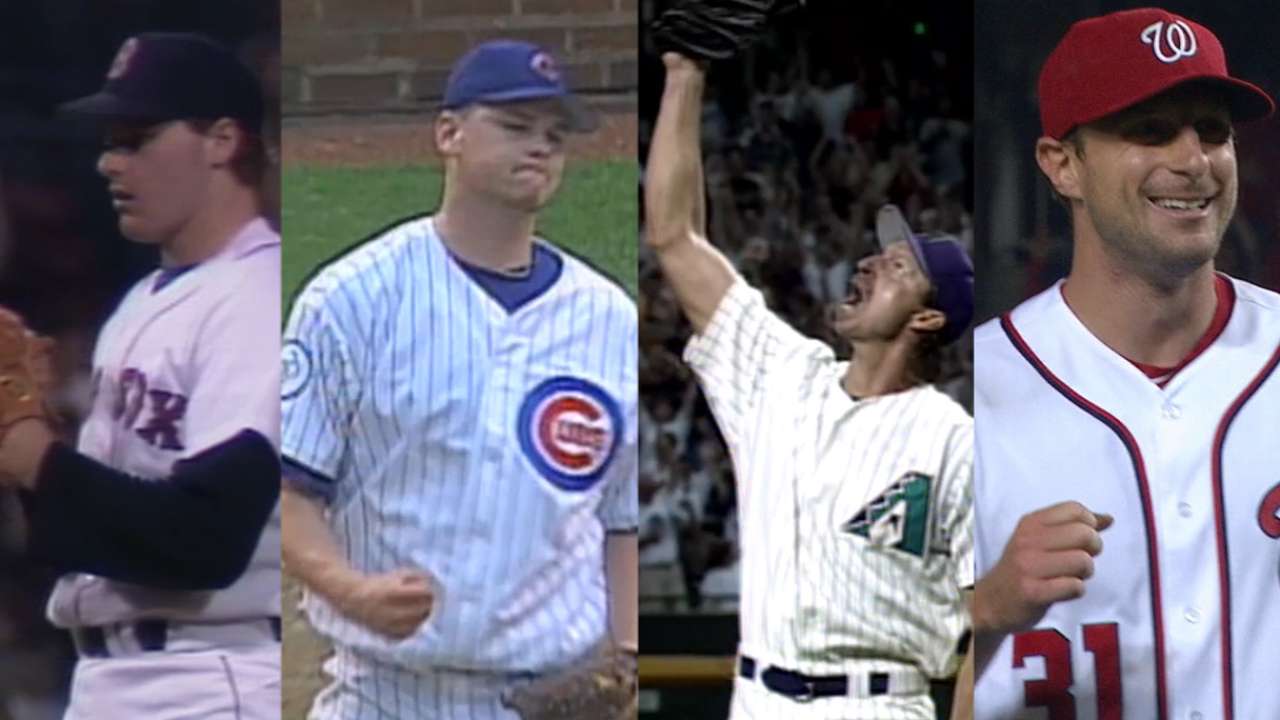 The clashing red and white jerseys with navy and orange hats were a look quite a few fans sported, showing that people in Washington, D.C., love good baseball. And if you can throw a no-hitter or strikeout a record-tying 20 batters, you are always welcomed back to D.C. with open arms.
But fortunate enough for fans in Washington, we have six more years of the opportunity and anticipation of nights like Wednesday topped off with many more Gatorade baths to come.
Tiffany Seal is the Nationals Stand Up 2 Cancer auction winner and was an MLB.com correspondent for a day Wednesday at Nationals Park. This story was not subject to the approval of Major League Baseball or its clubs.