Tex returns; Ellsbury, A-Rod, CC on schedule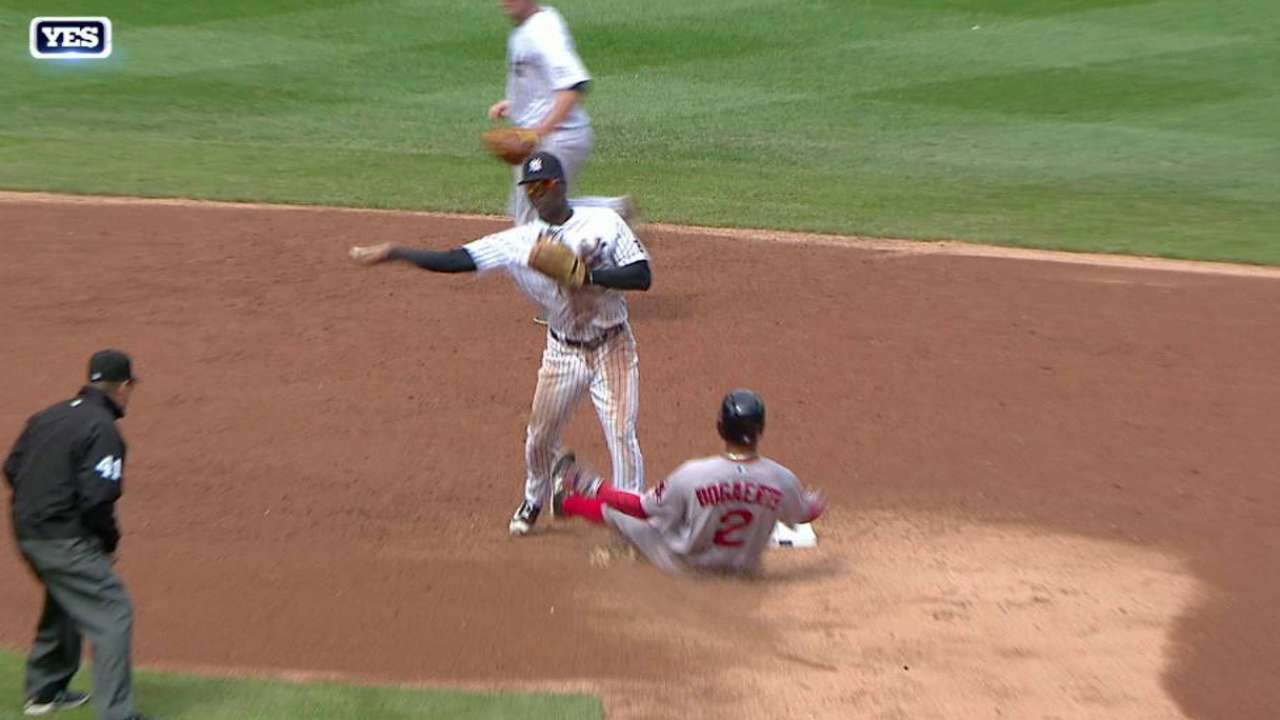 NEW YORK -- The Yankees' quest to return to full strength is almost complete.
After missing two games this week, Mark Teixeira (neck spasms) was back in the lineup for the Yankees in Thursday's 7-3 win over the Royals, hitting third and manning his post at first base as per usual. He went hitless in four at-bats with three strikeouts.
But Tex isn't the only veteran the Yanks figure to see come back in the next few days. Prior to Thursday's game, manager Joe Girardi explained that rehab is going according to schedule for day-to-day center fielder Jacoby Ellsbury, as well as for Alex Rodriguez and CC Sabathia, both of whom are on the disabled list.
Rodriguez, who is sidelined with a hamstring injury, did some light running and took some swings off the tee and in soft toss on Thursday, after which he said he felt good. Girardi set a goal for Rodriguez to come off the DL on May 19, as soon as he's eligible to be active. Rodriguez said that's the plan.
"That's the hope," Rodriguez said. "I'll have a much better answer in 48 hours to see how I recover from the last two days, but so far so good."
Yankees general manager Brian Cashman also chimed in on A-Rod's progress on Thursday, echoing a similar sentiment to both Girardi and the designated hitter.
"If he responds well enough, yeah [I think he'll be back on schedule]," Cashman said. "So far, I know our personnel are encouraged by his progress, but to call it yet is too early to call."
Girardi said Sabathia, who went on the DL with a groin injury retroactive to May 5, is progressing fairly well, too, having thrown off flat ground. Sabathia is now building toward a bullpen session and, if no setbacks occur, the expectation is he'll come off the DL after the minimum time as well.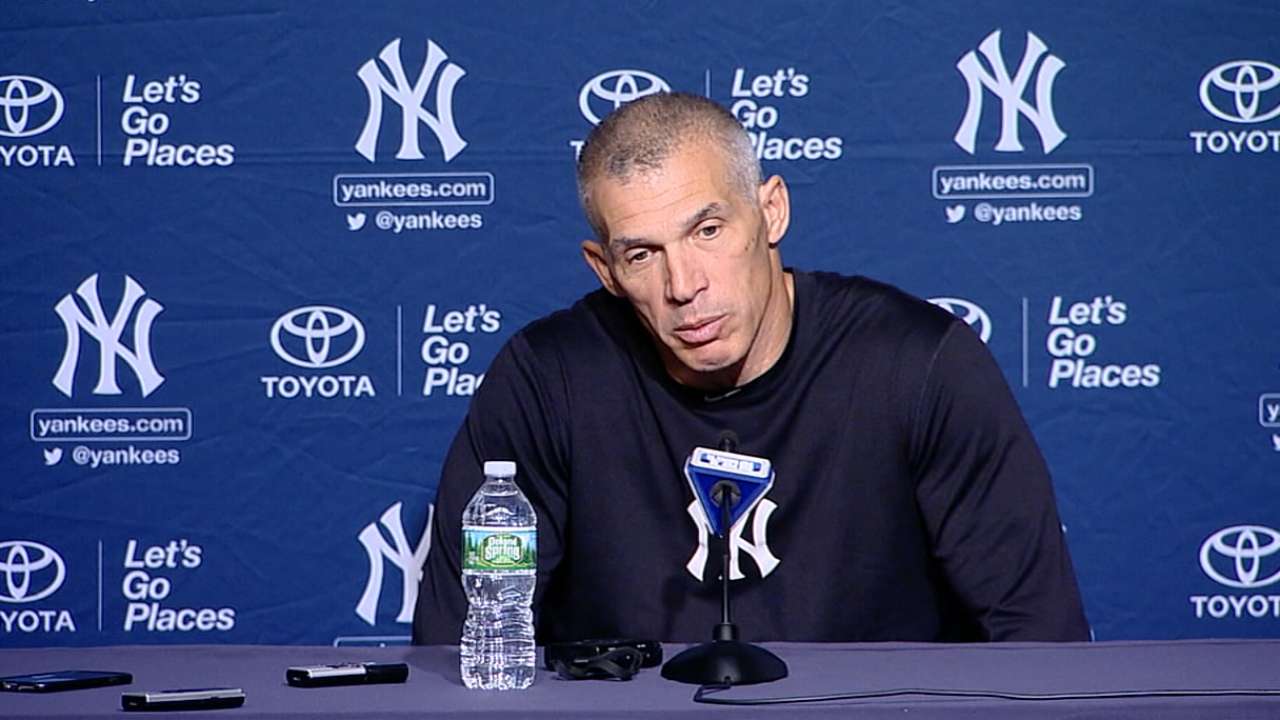 Similarly to Rodriguez, Ellsbury was scheduled to resume running on Thursday. The speedster, who has been out since last Friday with hip soreness, avoided the DL, but he still isn't ready to play yet according to Girardi. Cashman and Girardi both said they hope to get Ellsbury back into the lineup at some point during this weekend's series against the White Sox, with Cashman hinting that Sunday is the most likely option.
With Teixeira back, the Yankees optioned outfielder Ben Gamel to Triple-A Scranton/Wilkes-Barre for reliever Tyler Olson. Girardi said he needed the flexibility Olson provides on Thursday with Phil Coke not available to pitch and the Yankees in need of a bullpen arm capable of eating multiple innings. Girardi also said that another move may come this weekend to bring an extra right-handed bat into the lineup with the White Sox's left-handed aces Chris Sale and Jose Quintana coming to town.
Nick Suss is a reporter for MLB.com based in New York. This story was not subject to the approval of Major League Baseball or its clubs.