White Sox prospect Anderson extends hot streak with monster day
Club's No. 2 prospect goes 4-for-5, homers for Triple-A Charlotte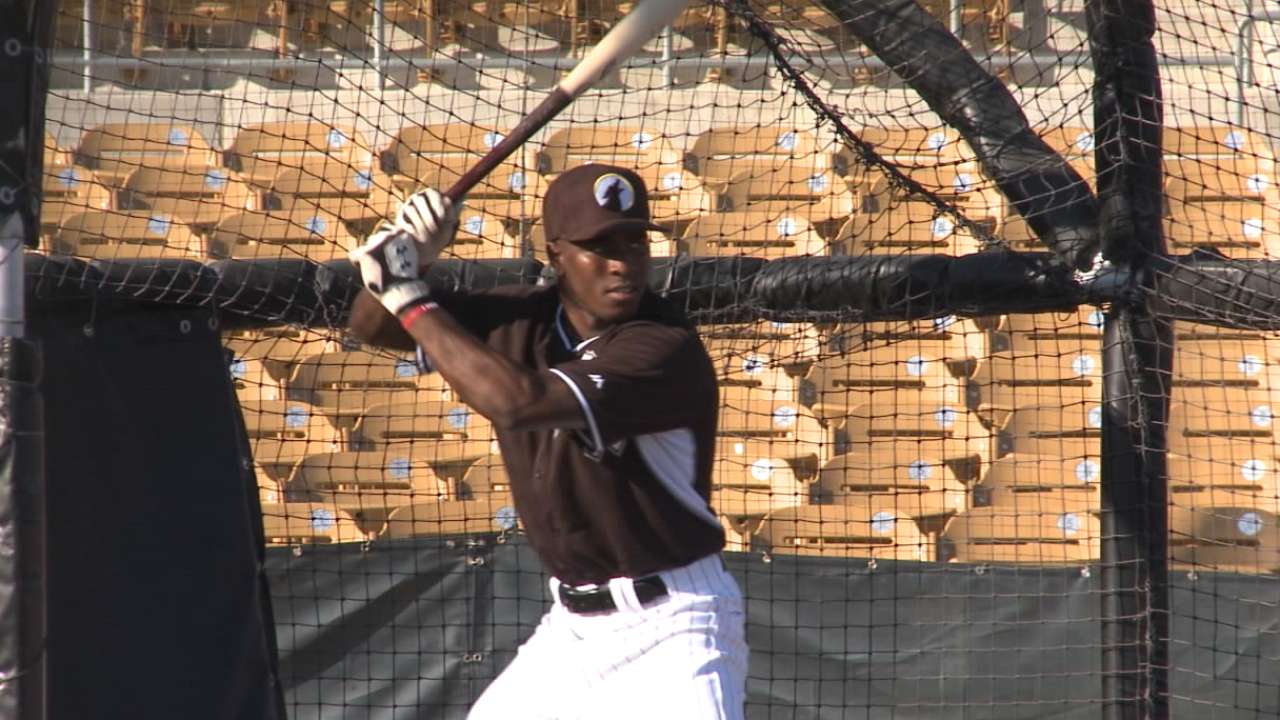 Tim Anderson might be giving the White Sox second thoughts about their immediate future at shortstop.
Anderson, ranked No. 2 on the White Sox's Top 30 Prospects list by MLB Pipeline, went 4-for-5 Thursday with a home run, a walk and a stolen base, accounting for four runs in Triple-A Charlotte's 12-3 win.
After a slow start, the promising 22-year-old has elevated his batting average nearly 60 points the past week alone to .277. He's tallied seven hits in his past 10 at-bats and has multiple hits in five of his past seven games. He has 10 multihit efforts in his past 18 games after failing to record one in his first 12 games of the season.
Meanwhile, the first-place White Sox -- off to their best 35-game start since 2006 and boasting the American League's best record at 23-12 -- have used Jimmy Rollins and Tyler Saladino at shortstop.
Rollins is batting .247 with a .676 OPS and -0.1 WAR, and backup Saladino is checking in with a slash line of .237/.231/.316.
Daniel Kramer is a reporter for MLB.com. Follow him on Twitter at @DKramer_. This story was not subject to the approval of Major League Baseball or its clubs.