Inbox: What's going on with Gray?
Beat reporter Jane Lee answers A's fans' questions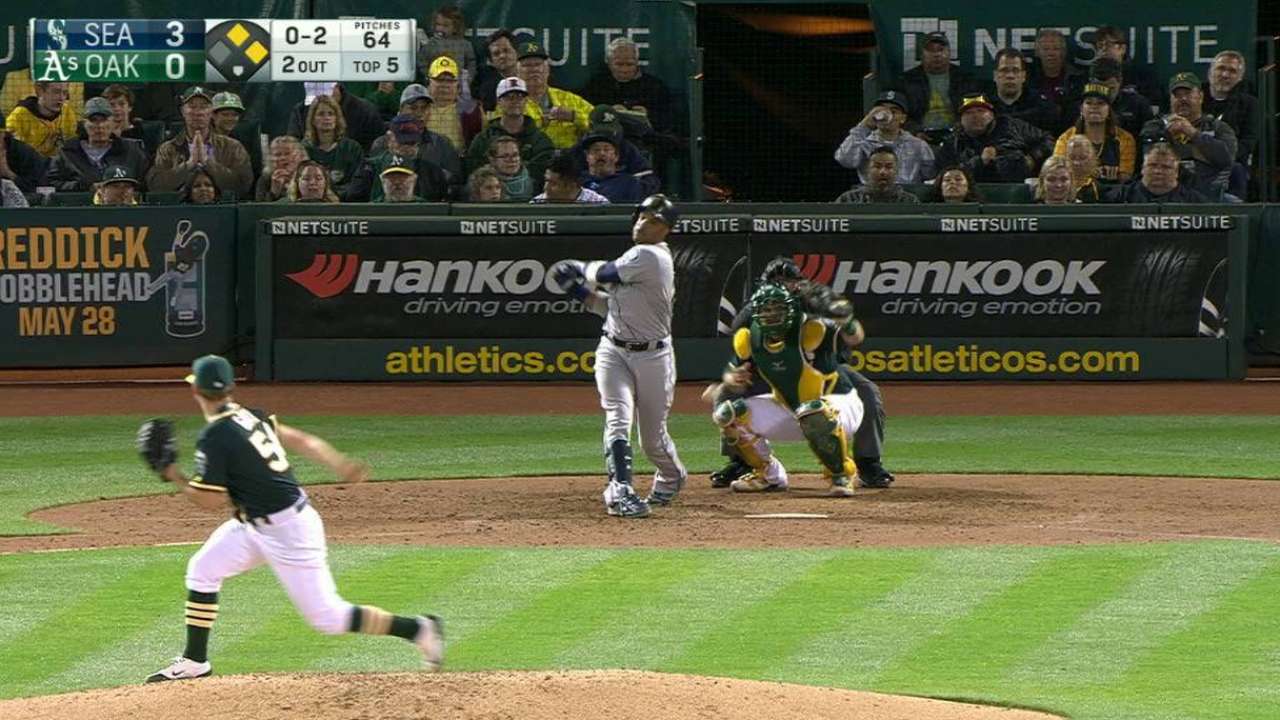 What do you think is going on with Sonny Gray? Is there a chance he's hurt? He just hasn't looked like himself this season.
-- Greg M., San Jose, Calif.
Gray insists he's not hurt, and I believe him. I really think he's a minor tweak or two away from putting together the kind of performance we're used to seeing from him. Typically, when you think an injury is the root of ongoing struggles, you see discrepancies with velocity and arm slot. Gray's velocity -- though perhaps a slight tick off from what it was at this point last year -- is mostly good, and his arm slot appears normal. His breaking ball just hasn't been quite as sharp, making his fastball more susceptible to being hit, like we've seen, and usually those fixes are made accordingly.
This is obviously foreign territory for Gray, who's never really endured a stretch like this at any level, but he's staying positive, and I think we'll see a normal version of him soon.
• Submit a question to the A's Inbox
Do you think a contract extension between Josh Reddick and the A's will get done? I know Josh said he wouldn't entertain discussions once Spring Training ended, but I was hoping that something could still happen.
-- Jacob R., Omaha, Neb.
At this point, I honestly think it's unlikely that the two sides will come to an agreement on a contract extension. It's more likely that Reddick will test the free-agent waters, and deservingly so, especially with the offensive numbers he's been posting lately. The outfield market -- actually, the market in general -- is extremely thin this offseason, so there will be no shortage of suitors for Reddick, already viewed as an extremely valuable commodity. Chances are, he will get a deal spanning a minimum four years, and I'm not so sure the A's are willing to go past three, anyway.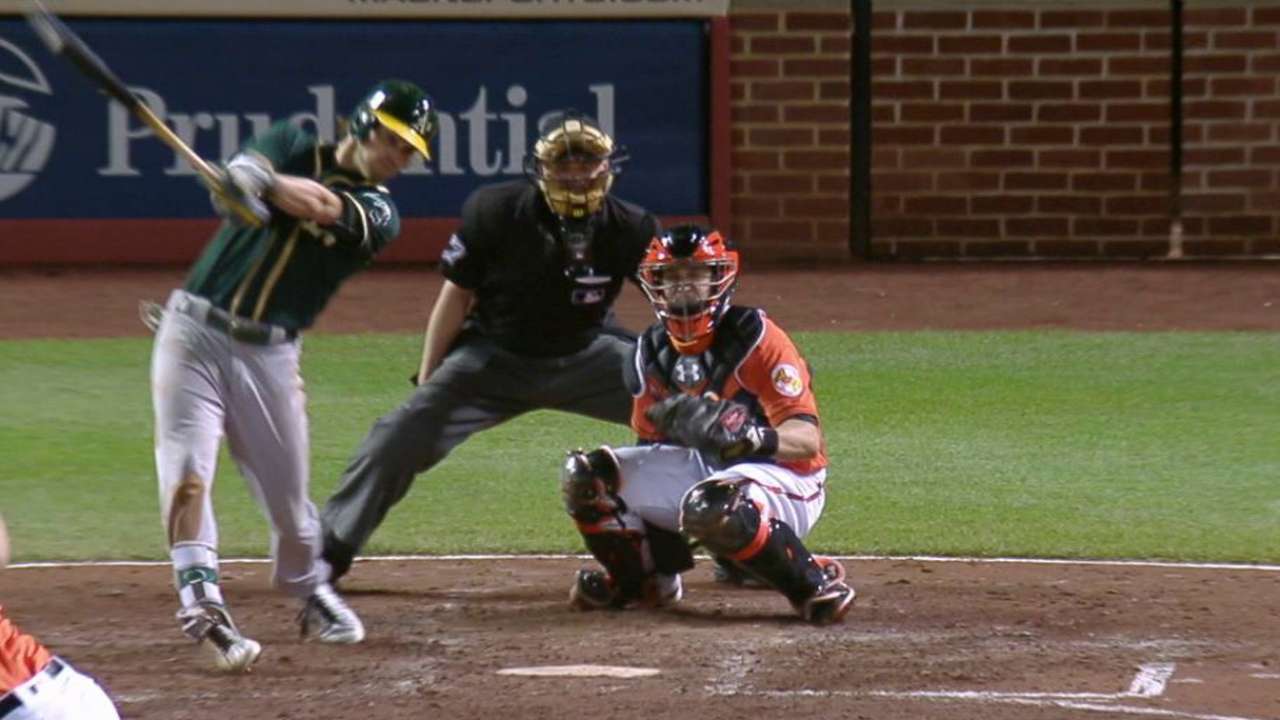 Any chance the A's take a flyer on Tim Lincecum? I know the A's have some depth, but as we learned last year, depth quickly dries up. So what about Lincecum in the green and gold?
-- Bobby N., Salt Lake City, Utah
The A's had scouts in attendance at Lincecum's showcase last week, but so did most teams, so that in itself doesn't tell us much. I'm sure they've done their due diligence on the right-hander, but I don't see them being one of his stronger suitors, even though their starting pitching depth has taken a hit recently. Several teams are weary of Lincecum's ability to even last as a starter, which is why he's being viewed by many as a bullpen option.
Matt Chapman was a breakout player in Spring Training with impressive batting stats. I know the A's prefer developing players gradually, but if offensive woes continue, can you envision him being called up from the Minors?
-- Ralph M., Glasgow, Scotland
That would be a big leap for a young hitter, and an unlikely one at that. Rare is it that the A's make such a drastic move, and I just can't see them having Chapman bypass the Triple-A level, where he would have the opportunity to face more advanced pitching. There's no denying his talent, which he showcased on a daily basis during spring, but it's so important for these players to stick with the process. Some prospects are promoted too fast and fizzle out. Chapman's time will come, but it's just not right now. And even if this was under consideration, which it's not, it wouldn't be fair to place the pressures of igniting a team's offense on such a young player.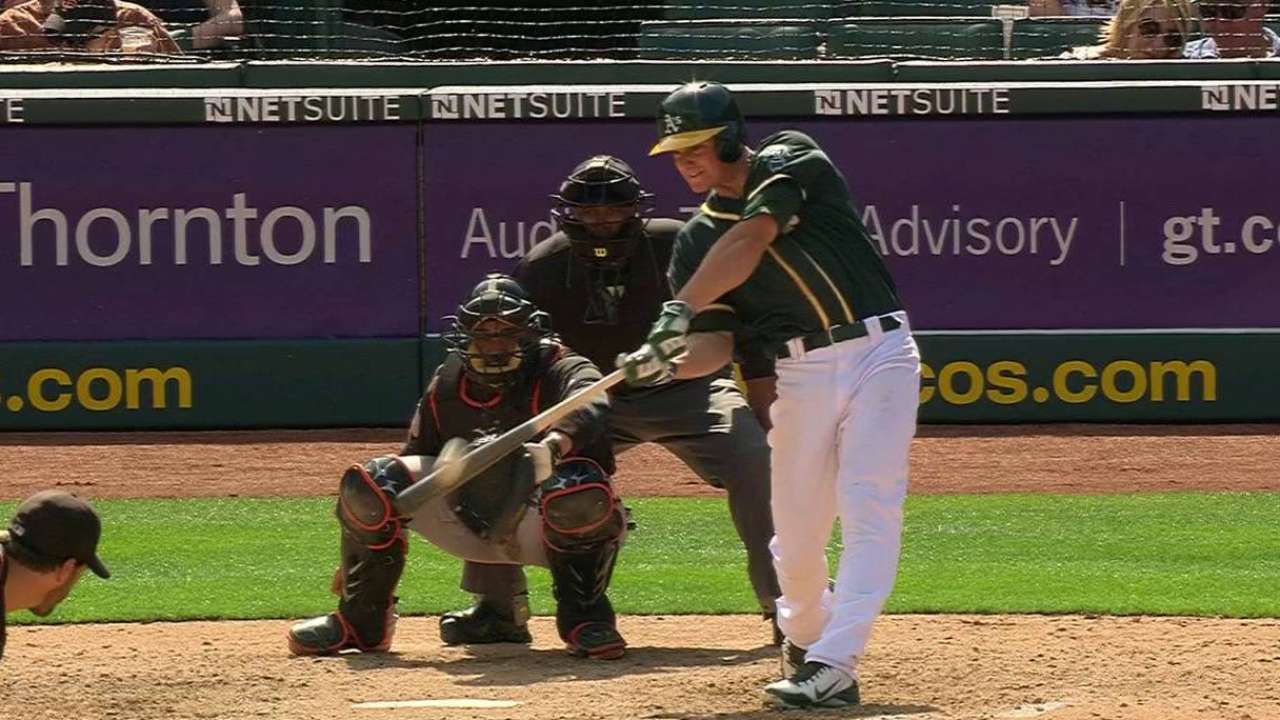 Do you think any A's players will make the American League All-Star team?
-- Nick W., Livermore, Calif.
Well, every team has at least one representative at the All-Star Game, so an A's player will be there. It's probably too early to say who that will be at this point, but Reddick obviously deserves consideration.
• Cast your Esurance All-Star ballot for Reddick and other #ASGWorthy players
Among the pitchers, Fernando Rodriguez would be my pick, but Ryan Madson could also emerge as a possibility, should he see more save opportunities in the coming weeks.
Jane Lee has covered the A's for MLB.com since 2010. This story was not subject to the approval of Major League Baseball or its clubs.