Inbox: Should Rays make change at catcher?
Beat reporter Bill Chastain answers Tampa Bay fans' questions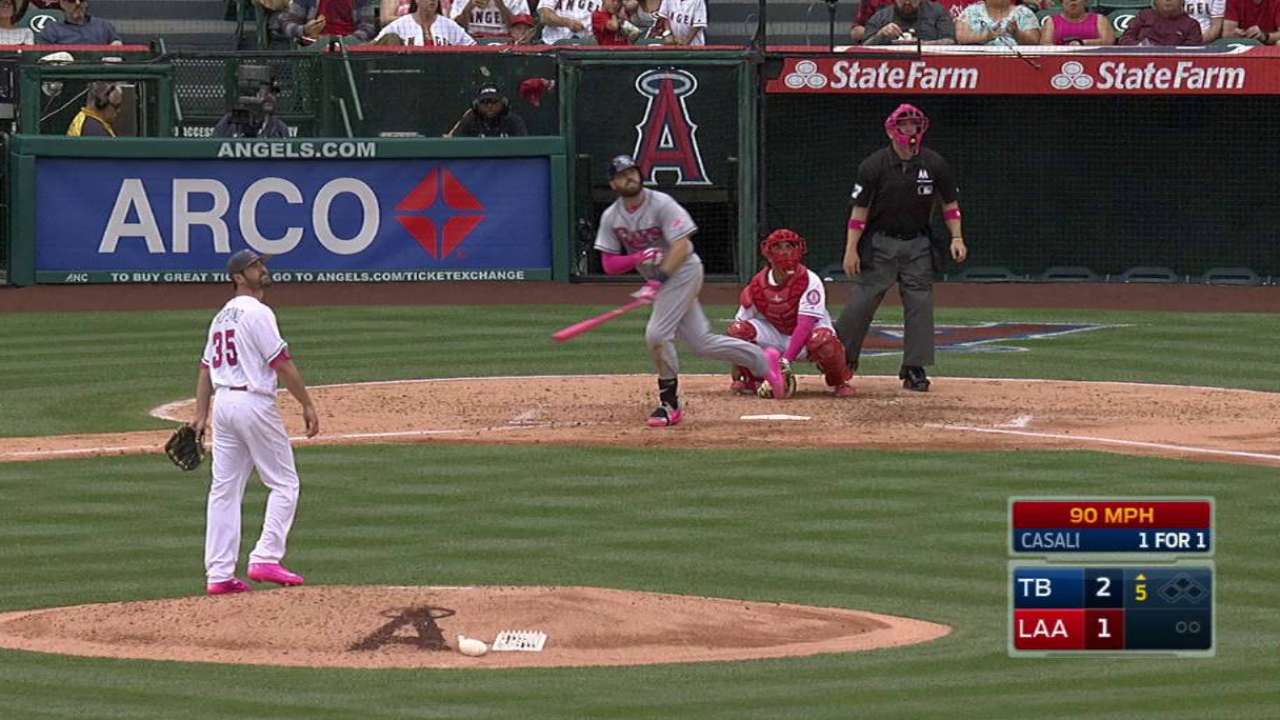 With the lack of production from Curt Casali and Hank Conger, do you think a change at catcher would be the best decision for the franchise? If so, why not go after Jonathan Lucroy, who often hits over .300 in a season and is relatively cheap as a catcher?
-- Robert, St. Petersburg
The Brewers were rumored to be considering trading Lucroy to the Rays during the offseason, but I don't think the situation ever got any stronger than a rumor. The Rays have been getting some power from Casali, and his defense seems to be getting better. Conger has struggled.
I have not heard any rumors about Lucroy being headed Tampa Bay's way lately, but that doesn't mean it won't happen. The longer a team stays in contention, the more likely it will look to acquire the pieces it feels will put the club over the top. The Rays always seem to need offense. If Milwaukee and Tampa Bay could find a way to become trade partners, Lucroy would seem to be an attractive target. He will make $4 million in 2016, and the Brewers have a $5.25 million option for '17.
• Submit a question to the Rays Inbox
I have always liked the Rays' bullpen, but not this year. They have let us down. Are they going to make any changes in the bullpen anytime soon?
-- Jesus I., Phoenix
For what my two cents is worth, I'd like to see the Rays let their starters go deeper into the games, which I think would help the bullpen. The starters are a talented group, so why not let them go 110-120 pitches per game, rather than the 90-plus that seems more prevalent?
The starting pitching is the strength of the organization. I think the starters would like to be extended, and by doing so, Tampa Bay's bullpen would have fewer innings to fill. That would translate to manager Kevin Cash being able to play more matchups rather than simply having to fill innings.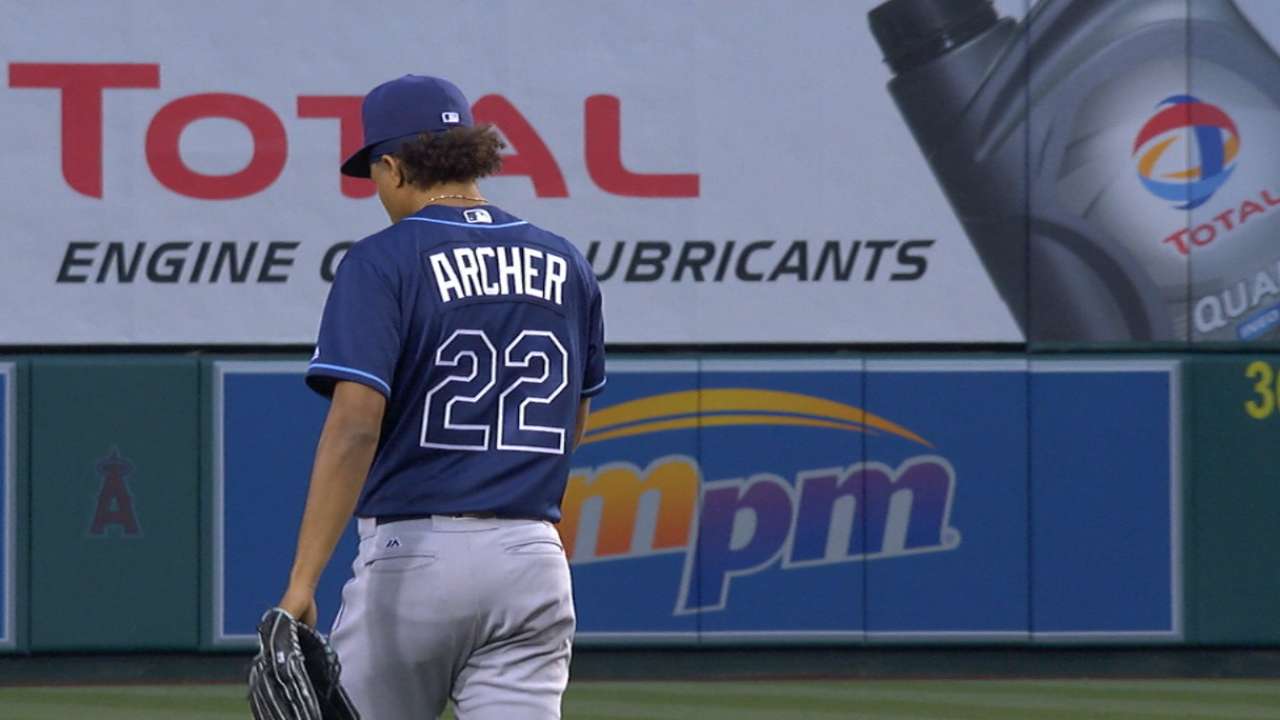 Have you noticed that Chris Archer's pitching woes have grown along with his hair?
-- Renee L., Hudson, Fla.
I might have bought that one up a couple of weeks ago, but Archer has recently begun to get the kind of results he got in the first half last season. And his hair remains fashionably long. More to the point: Archer usually has trouble when he struggles with the strike zone.
Desmond Jennings has not shown the potential that the Rays thought was there. While he is a streaky hitter, he tends to strike out a lot. How long can the team carry him based on his offensive skills?
-- Jim F., Sarasota, Fla.
Jennings has not played well this season, so Brandon Guyer is starting to get more playing time. However, the Rays seem to be sticking to their plan to play everybody. On one hand, I can understand the concept; on the other, I wonder what would happen if such decisions would become more results driven.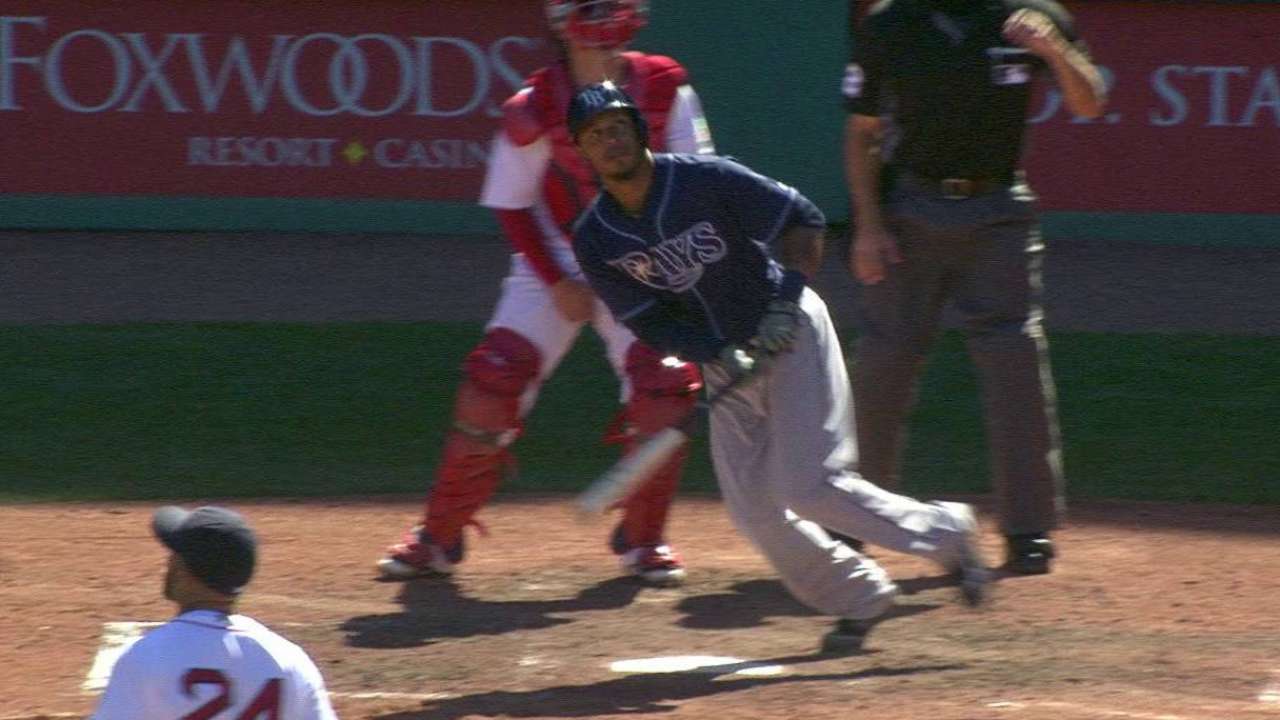 What are the chances of bringing back James Loney? The guy is a solid first baseman and was one of the Rays' best hitters, yet he's now in the Minor Leagues hitting near .300 (as usual), while his replacement, Logan Morrison, is hitting below .200.
-- Scott C., Sarasota, Fla.
Every summer brings a lot of different scenarios that unfold throughout the 162-game season, and I've watched Loney enough to be a fan of what he can do. However, I don't see him returning to the team. Funny how Rays fans are now clamoring for Loney's return, considering last summer, my email was cluttered with fans wanting Tampa Bay to make a change at first base.
Do I think Loney has value? Yes. However, the Rays made a decision during the offseason that they wanted to try and have the potential for more power at first base, so they created the platoon situation between Steve Pearce and Morrison. Pearce is doing well, while Morrison is not, which makes Loney's departure look worse.
Bill Chastain has covered the Rays for MLB.com since 2005. This story was not subject to the approval of Major League Baseball or its clubs.