MLB.TV slate loaded with Cy Young winners
Lefties Keuchel, Price tangle at Fenway Park; Colon tests his power bat against Kershaw in LA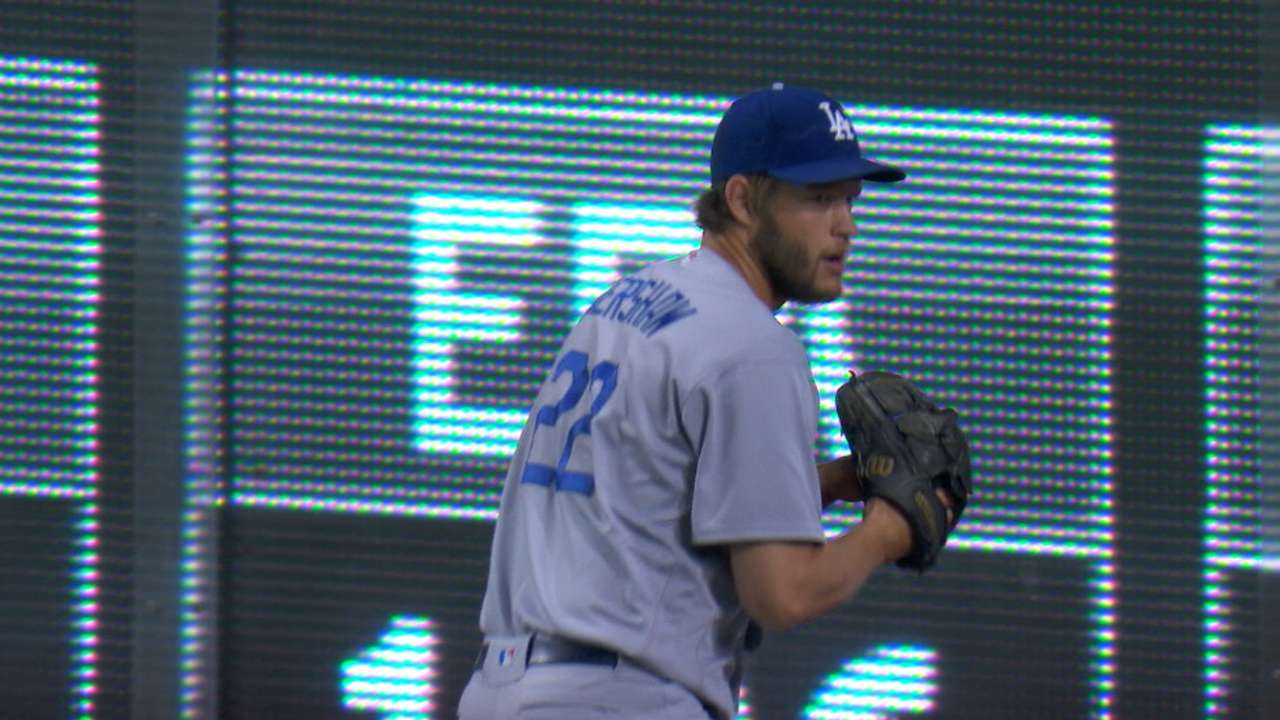 After 2013 American League Cy Young Award winner Max Scherzer stole the show with his 20-strikeout performance on Wednesday, today brings three more games featuring Cy Young winners, including two in which those pitchers will go head to head.
The Astros and Red Sox start a series at Fenway Park with a battle between left-handers Dallas Keuchel (2015 AL Cy Young) and David Price ('12 AL). Later in the evening,'05 AL Cy Young winner Bartolo Colon -- renowned more recently for his bat -- takes the mound for the Mets against the Dodgers' three-time NL winner Clayton Kershaw. In addition, the D-backs' Zack Greinke ('09 AL) faces the Giants' Johnny Cueto, a former NL runner-up who is off to a strong start with his new club.
All those games and more will be available on MLB.TV.
MLB.TV Premium returns with the same features as last year, but at $109.99, it is a full 20 bucks cheaper than the 2015 cost. This package has the best value and provides access to more than 400 devices and a free subscription to the MLB.com At Bat Premium app (a $19.99 value). It offers the best picture quality ever -- a new 60 frames per second -- for supported devices. Monthly signups for MLB.TV Premium are now underway as well for $24.99.
The new MLB.TV Single Team package is also now available as an $84.99 yearly subscription. You can watch a single team's live out-of-market games in full HD.
Here is a look at what to watch for today in the Majors (all times ET):
'Stros-Sox southpaws: HOU@BOS, 7:10 p.m.
It was just last season that Keuchel and Price finished first and second in the AL Cy Young race, combining to take all of the first-place votes. Yet both continue to search for that same form in 2016. Price sports an unsightly 6.75 ERA through his first seven starts in a Red Sox uniform, including two consecutive outings in which the Yankees touched him up for six earned runs. He has a solid 53-to-12 strikeout-to-walk ratio over 41 1/3 innings, but opponents have a .771 OPS against him. Meanwhile, the Astros will hope Keuchel (4.70 ERA) turned a corner against the Mariners last Saturday, allowing two runs over seven innings, with one walk and eight strikeouts.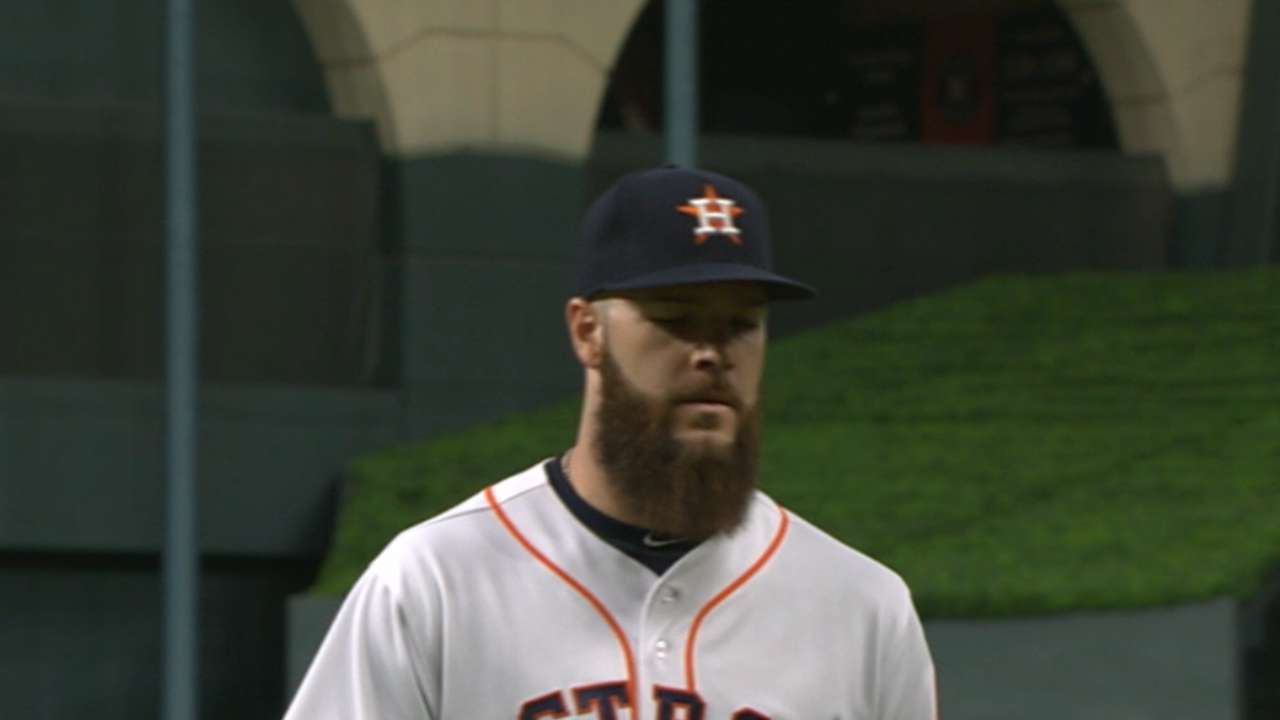 "I felt good with the changeup, finally, and the slider later in the game," Keuchel said afteward. "That's encouraging because those are two pitches I haven't felt good with. If I can establish strike one and get ahead, or manipulate the strike zone and throw in the cutter, too, I feel like I have a couple out pitches there."
Stat that matters: Keuchel has a 5.84 ERA in four road starts this season and a 4.47 mark away from Houston in his career, compared with 2.95 at home.
NL West clash: SF@ARI, 9:40 p.m.
The Giants and D-backs both spent big money on starting pitchers in free agency this offseason, San Francisco nabbing Cueto (plus Jeff Samardzija), and Arizona bringing in Greinke. At least in the very early going, it's working out better for the Giants. Cueto has posted a 3.02 ERA after tossing 8 1/3 scoreless innings against the Rockies in his last outing and has completed seven-plus innings in six of his seven outings. Greinke has allowed only four runs in 13 innings over his past two starts, but his ERA remains at 5.15 thanks to a pair of seven-run games on his record.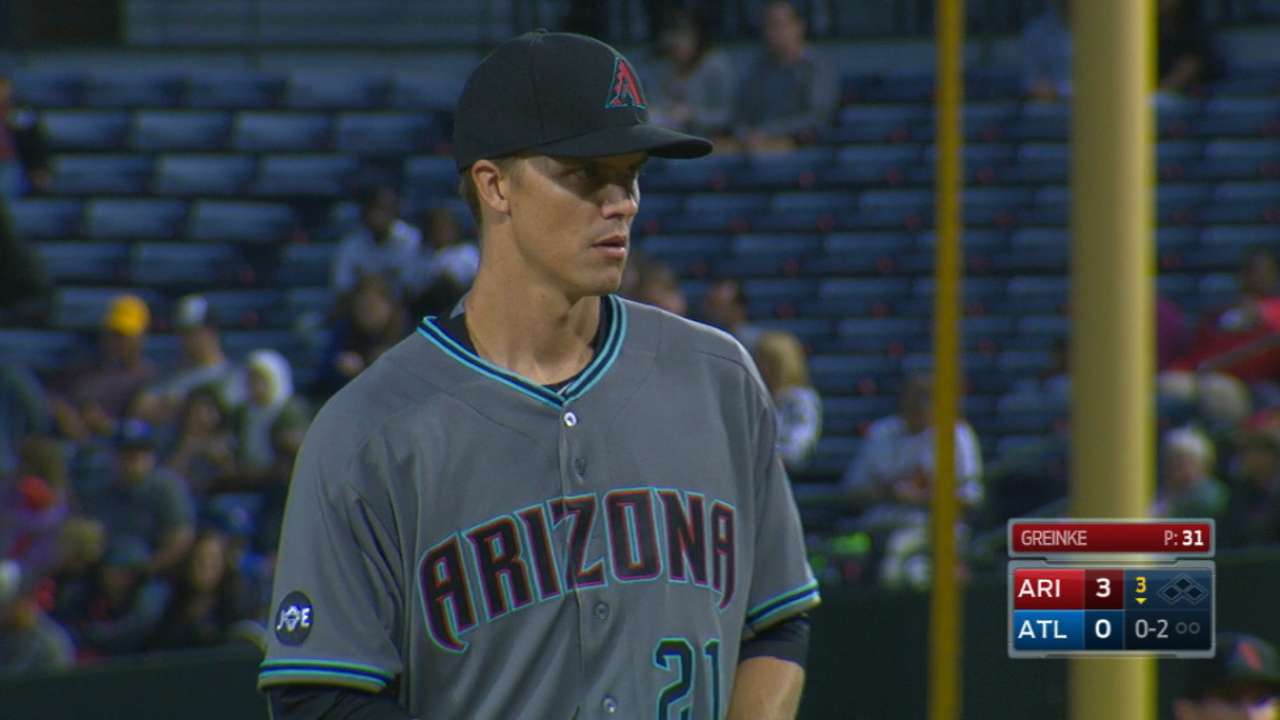 "The slider, I got a lot of strikeouts on that and the last couple of games it's been good," Greinke said after racking up eight K's for the second straight start, last Saturday at Atlanta.
Stat that matters: Cueto ranks second among qualified pitchers with a first-pitch strike rate of 72.1 percent.
Dual threat duels Kershaw: NYM@LAD, 10:10 p.m.
In his last start, Colon memorably became the oldest player in Major League history to hit his first career home run, taking the Padres' James Shields deep at Petco Park. Now Colon, who turns 43 in less than two weeks, will try his luck against Kershaw, a night after rotation-mate Noah Syndergaard slammed two homers off the Dodgers' Kenta Maeda. Colon also has been pitching well, producing a 2.82 ERA by allowing no more than three runs in any of his six starts. But Kershaw has been on another level, with a 2.04 ERA and an eye-popping 64-to-3 strikeout-to-walk ratio over 53 innings. The lefty returns to Dodger Stadium after holding the Blue Jays to two runs over seven innings last Saturday at Toronto.
Stat that matters: Kershaw has double-digit strikeouts in four straight starts, including three straight with no walks.
MLB.TV Premium subscribers get the Mosaic View -- split screen or quad, available on PC or Mac only. That always comes in handy, especially when scoreboard-watching looms. MLB.TV Premium and MLB.TV Single Team subscribers both enjoy HD and both will get real-time highlights and player stats automatically loaded moments after they occur (only for the game you are watching with MLB.TV Single Team, and for all games with MLB.TV Premium).
Andrew Simon is a reporter for MLB.com. Follow him on Twitter @AndrewSimonMLB. This story was not subject to the approval of Major League Baseball or its clubs.