Max-nificent: Scherzer shines in top GIFs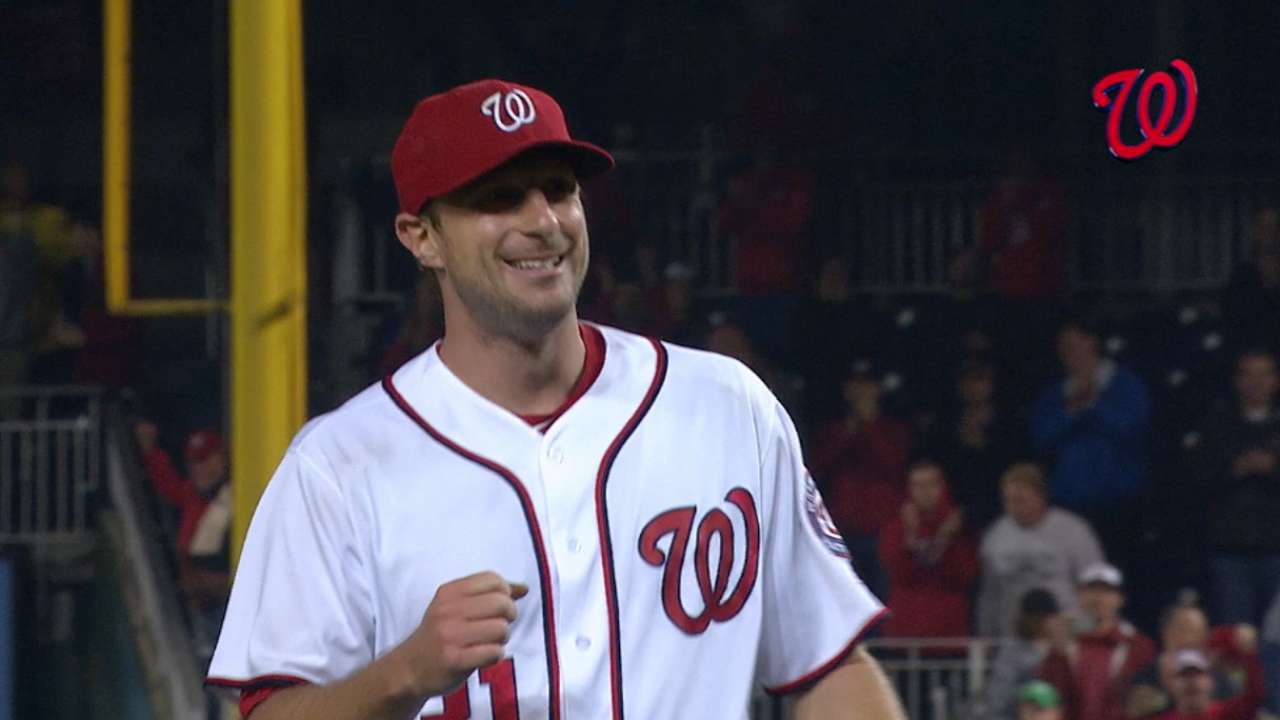 Here are the top GIFs from Wednesday's games, courtesy of @MLBGifs.
1. Hugs for history
Max Scherzer certainly earned this high-five and hug from catcher Wilson Ramos after becoming the fourth pitcher to strike out 20 batters in a nine-inning game.
2. Cold shower for Scherzer
When do you not mind having buckets of ice-cold Gatorade dumped over your head? When you've just made baseball history.
3. Thor's hammer
Hitting two home runs in a Major League game is impressive. Doing so when you happen to be a pitcher is on another level. The Mets' Noah Syndergaard showed the guys on the mound can rake, too.
4. Special first pitch
A young Red Sox fan named Maverick Schutte got to throw out the first pitch to his hero, David Ortiz, at Fenway Park.
5. Papi's No. 1 fan
Schutte also got to cheer on Big Papi from the front row as the Red Sox beat the A's, 13-3.
6. Warm welcome for Zimm
Longtime Nationals pitcher Jordan Zimmermann got a warm welcome from the Washington crowd before his first at-bat against his former team.
Andrew Simon is a reporter for MLB.com. Follow him on Twitter @AndrewSimonMLB. This story was not subject to the approval of Major League Baseball or its clubs.