MLB.com Columnist
Bill Ladson
Ramos, Scherzer racking up historic moments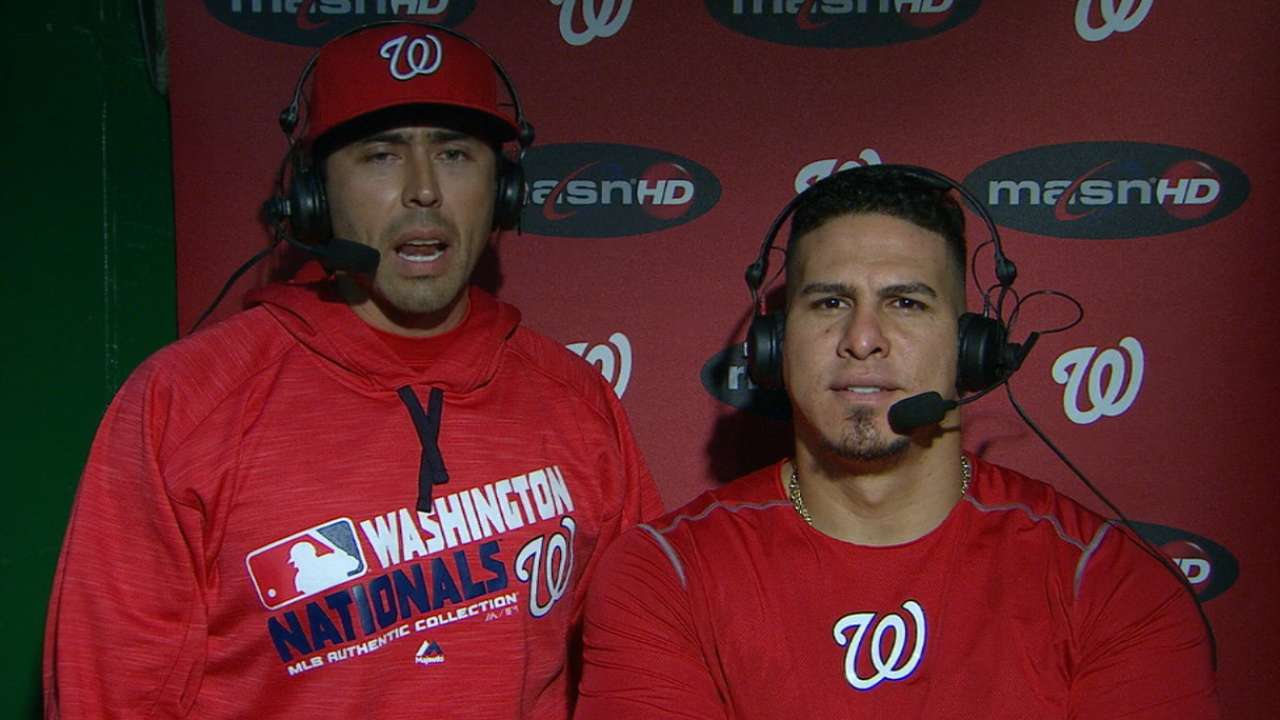 WASHINGTON -- Nationals catcher Wilson Ramos and batterymate Max Scherzer have been together for less than two years, but they have accomplished a lot together.
Ramos was behind the plate when Scherzer threw his two no-hitters last year, and he was part of history again in Wednesday's 3-2 victory over the Tigers, during which Scherzer became the fourth pitcher in Major League history to strike out at least 20 batters in a nine-inning outing.
Scherzer threw 119 pitches -- 96 of them for strikes -- and didn't walk a batter. He also had 33 swings and misses, and struck out the side four times.
Roaring 20! Max ties mark
•
K's to the Max: Scherzer ties mark with 20
•
DYK: Facts, stats from Scherzer's 20-K gem
•
New-look lineup backs Max's historic start
•
Scherzer OK missing out on the 21st K
•
Nationals awed by Scherzer, but not surprised
•
Scherzer saved season's best pitches for Miggy
•
Current, former players rave about Scherzer
•
Ramos, Scherzer racking up historic moments
•
Bauman: Scherzer shines under bright spotlight
•
Cut4: Scherzer's nastiest third strikes
•
Ausmus has had a front-row seat for K history
•
Tigers tip their caps to Scherzer
•
Full game coverage
Sights & sounds
Scherzer ties record with 20th strikeout
Scherzer's historic 20 K's
Scherzer on tying record
Baker on Scherzer's 20 K's
Photo gallery
Ramos wasn't aware that Scherzer was close to a record until he recorded his 17th strikeout, in the eighth inning.
"I wasn't too aware of the [strikeout totals] until I looked at the board at some point and it said 17 strikeouts, and that's when it started actually hitting me a little bit," Ramos said. "And I started trying to dictate the game and game-calling based on trying to get a punchout as opposed to trying to have the [hitter] put the ball in play. And that's when it became more obvious of what was going on. I wasn't sure of the record, but obviously I knew that it was a high total, and I was trying to help him out to get that."
Scherzer was coming off a subpar outing last Friday in which he allowed seven runs in five innings against the Cubs, but Ramos saw something different from his pitcher on this day.
"I believe the biggest difference between this outing and the one in Chicago is the fact that he was hitting his spots a lot better," he said. "He didn't really give up too many pitches over the zone. The two that he did were the two home runs [to Jose Iglesias and J.D. Martinez ], really. But he attacked the zone and kept moving those pitches, and he was locating his fastball a lot better. I think that's the biggest difference."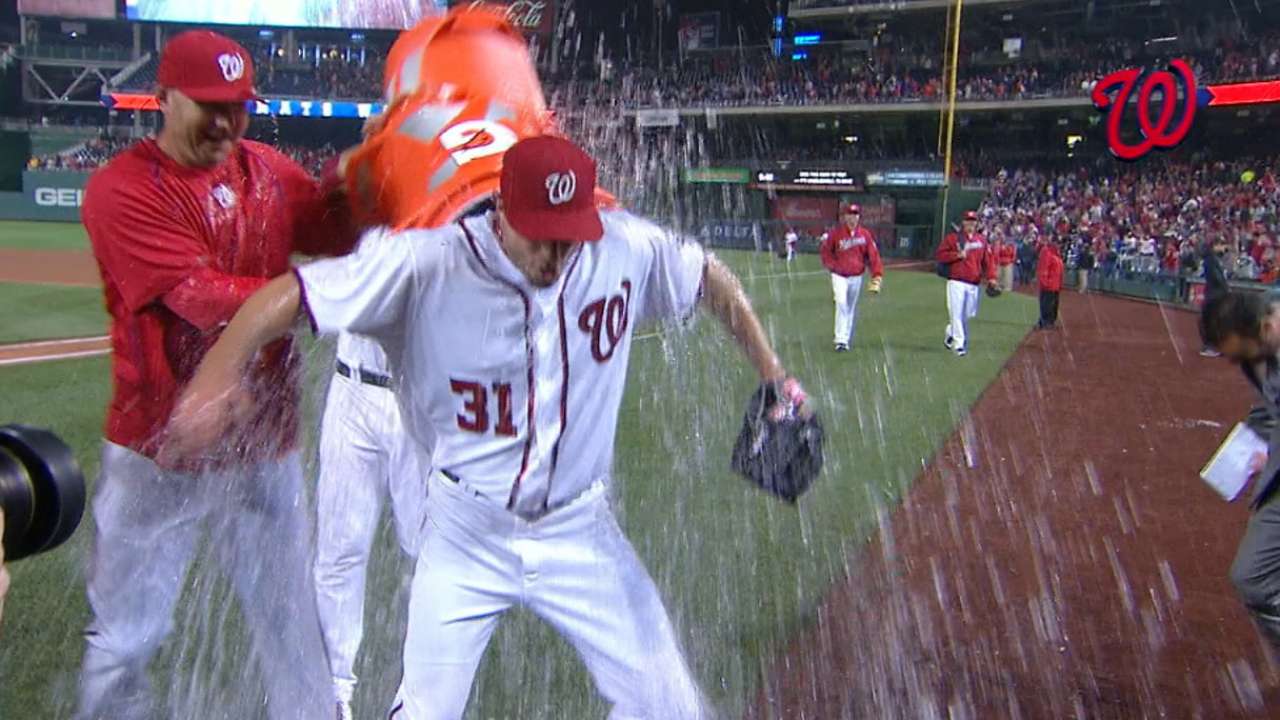 Where does he rank this 20-strikeout performance compared with the others he's caught from Scherzer?
"It's obviously up there," Ramos said. "It just is impressive the way he was attacking the zone against a very good lineup. He just felt like he was in control. Despite the couple of no-hitters that I caught, 20 strikeouts is a Major League record as well, so it's just as impressive as any of the no-hitters that I've caught."
Bill Ladson has covered the Nationals/Expos for MLB.com since 2002 and writes an MLBlog, All Nats All the Time. He also can be found on Twitter @WashingNats. This story was not subject to the approval of Major League Baseball or its clubs.