Suarez escapes trouble to earn 1st MLB win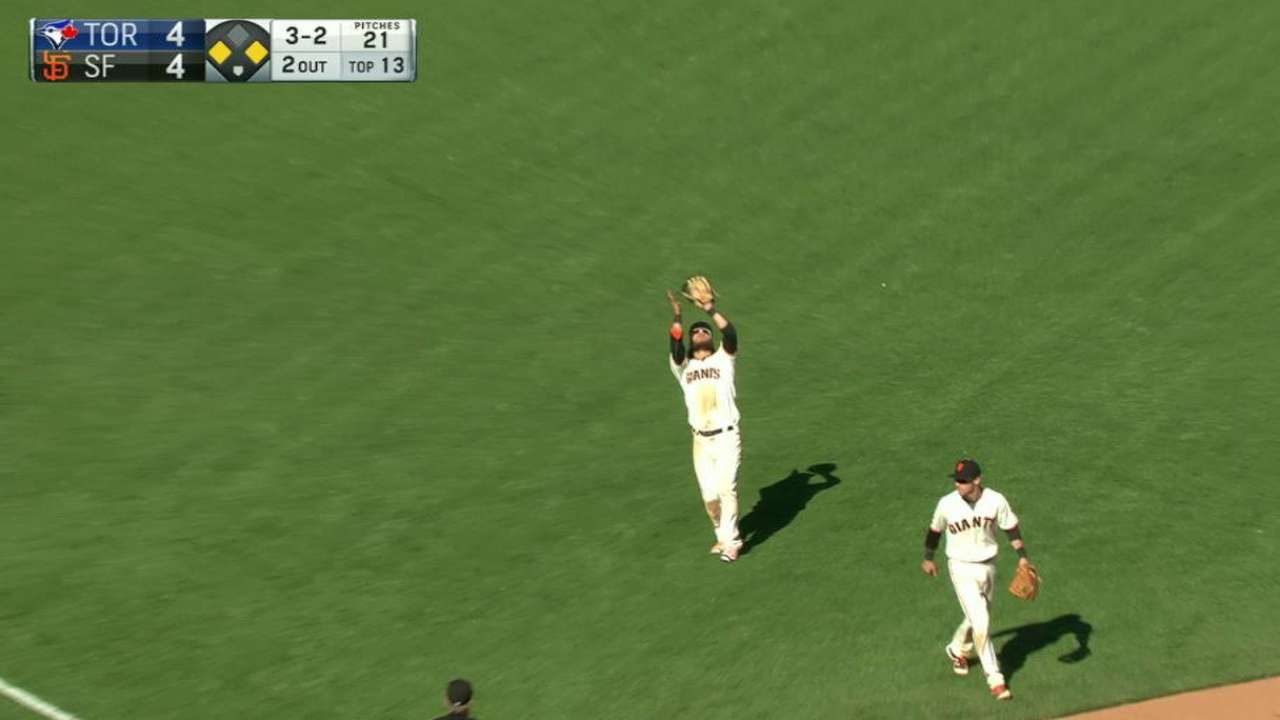 SAN FRANCISCO -- For the short term, the Giants appreciated the shutout inning that Albert Suarez recorded Wednesday to secure his first Major League win in their 5-4, 13-inning Interleague triumph over the Toronto Blue Jays.
In the long run, however, the Giants might have been more impressed with the poise Suarez displayed while escaping a self-created jam in the 13th, when Toronto collected three singles off him yet did not score.
Catcher Buster Posey pointed out that when he sent Suarez the signals for a critical 3-2 pitch to Toronto slugger Jose Bautista with runners on the corners and two outs, the rookie right-hander actually shook off the All-Star catcher. Bautista popped up the slider that Suarez wanted.
"He showed a lot of maturity," Posey said. "He didn't seem fazed by the situation or moment."
Said Giants manager Bruce Bochy, "He really did a great job of keeping his composure."
Suarez, whose contract was purchased from Triple-A Sacramento last Friday, revealed he constantly told himself to stay calm.
"I told myself, 'You know how to do this. Just pound the zone and keep the ball down,'" Suarez said.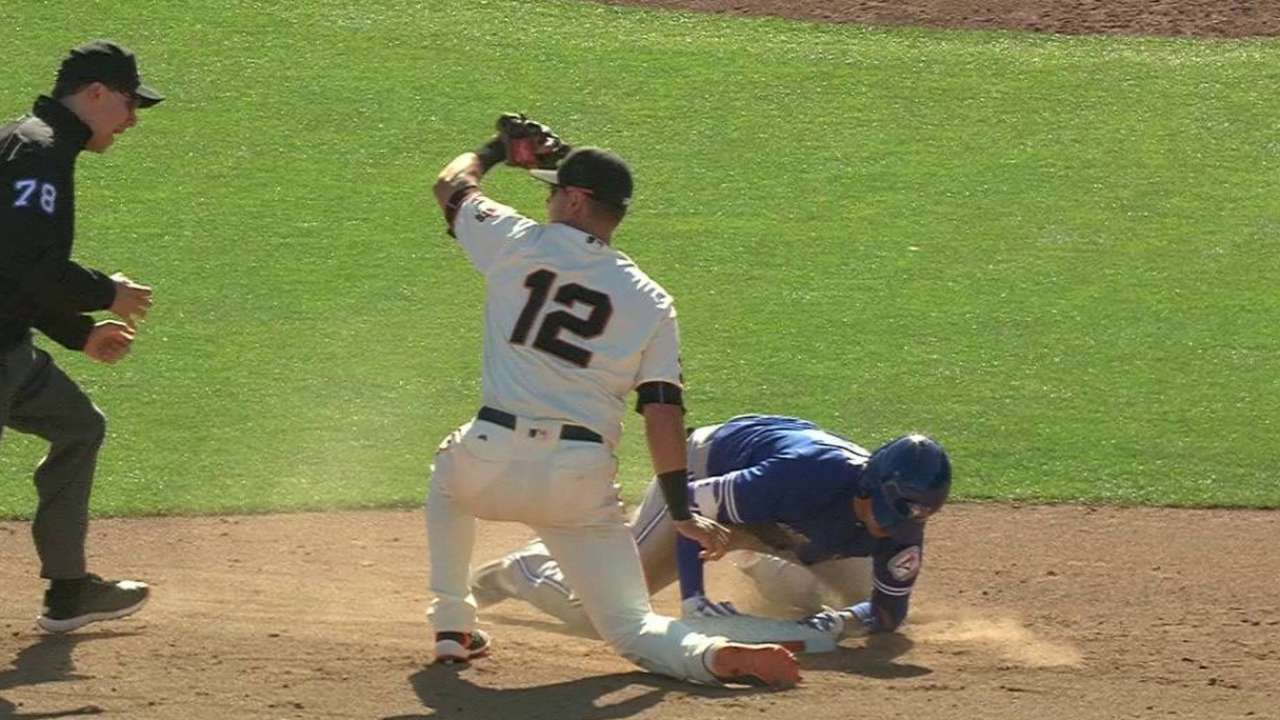 Remaining placid wasn't easy for Suarez, who entered the 13th with the score tied, 4-4, and surrendered singles to the first three hitters he faced. Fortunately for Suarez and the Giants, the inning's leadoff batter, Ryan Goins, tried to stretch his hit into a double and was thrown out by left fielder Gregor Blanco. The Blue Jays challenged the call, but it was determined the ruling on the field would stand.
Given this reprieve, Suarez surrendered singles to Michael Saunders, whose ninth-inning homer off Santiago Casilla forced extra innings, and Kevin Pillar. Josh Donaldson grounded into a force play on Pillar at second base, leaving runners on the corners. Then came the confrontation with Bautista.
Suarez, by the way, downplayed shaking off Posey, which was probably a solid career move.
"We were on the same page all the time," Suarez said. "That's what helped us get the job done."
Chris Haft has covered the Giants since 2005, and for MLB.com since 2007. Follow him on Twitter at @sfgiantsbeat and listen to his podcast. This story was not subject to the approval of Major League Baseball or its clubs.