Walker cruises before cooling in the sixth
Mariners righty walks three, allows grand slam in final frame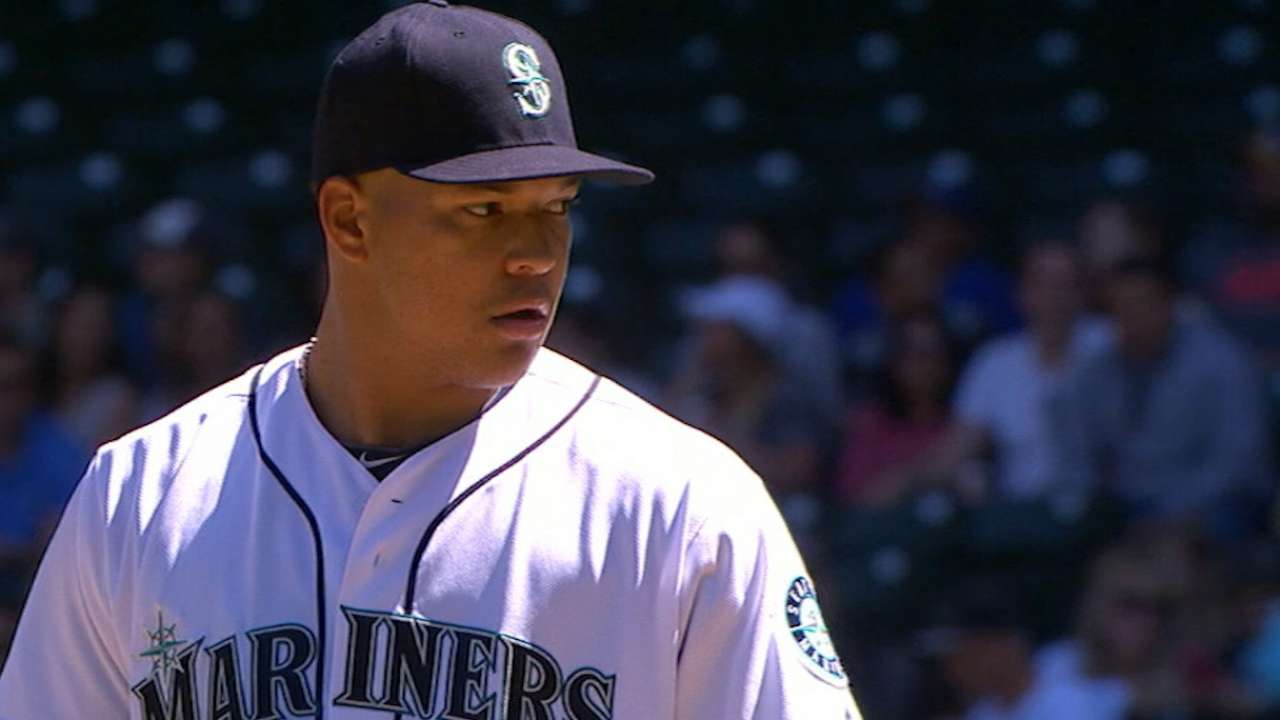 SEATTLE -- For five innings Wednesday, Taijuan Walker looked every bit like one of the best young pitchers in baseball and as dominant as the right-hander has been over the first six weeks of the season. Then in a blink of an eye -- and a couple rare walks -- his 4-0 lead disappeared on a grand slam by the Rays' Corey Dickerson.
But as seems to be a growing trend with this Mariners club, Walker's teammates turned the momentum back around and battled to a 6-5 victory in 11 innings to maintain their 1 1/2-game lead over the Rangers in the American League West.
• Total team effort: Mariners exude confidence
"It's crazy," said the 23-year-old. "It's been fun. Everyone has been picking each other up. I gave up a four-spot, but the bullpen came in and did an unbelievable job and [Chris] Iannetta with the walk-off homer … everyone has been unbelievable. We're playing together as a team and that's why we've had so much success."
So what happened to Walker, who had allowed just two hits with eight strikeouts in an overpowering first five innings? The youngster had walked just three batters in his first 37 innings of the season, but he equaled that in the sixth inning alone before being replaced by Mike Montgomery.
"I just started trying to be too cute on the corners, instead of going right after them, especially when I felt like I had my best stuff today," Walker said. "I had the couple walks and that's what was huge. I'd rather just make them put the ball in play and earn it."
After a one-out double by Brandon Guyer, Walker walked Brad Miller and Evan Longoria before Dickerson jumped on a first-pitch curve and launched it for his first career grand slam.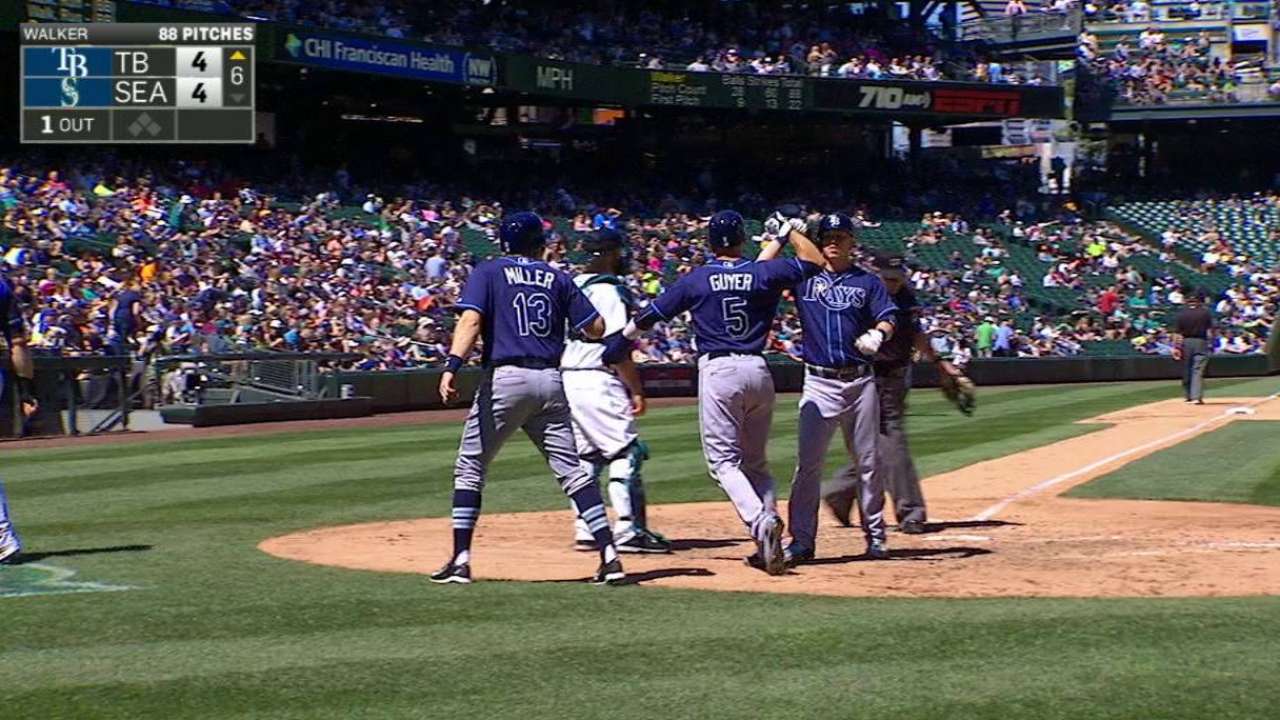 "Taijuan did a great job," said Iannetta. "I know the line doesn't look as good as it was, but he was cruising for a long time and made a couple pitches around the zone that were really close. Then he throws a curveball to Dickerson -- he'd been swinging and missing at offspeed pitches all series and he finally connected with one. You tip your cap in that situation. It's unfortunate for Taijuan that it ended that way, but the guy did really well today."
Walker, who is 2-2 with a 2.63 ERA in seven starts, figures to learn from the experience.
"It can happen that quick," manager Scott Servais said. "It was about as good as I've seen him all year, then it got away from him. It can happen when you don't command the strike zone. His stuff was outstanding and he was really cruising. But he had the walks and he makes the mistake on the grand slam, and before you know it, he's out of the game. You can't let your guard down in this league."
Greg Johns has covered the Mariners since 1997, and for MLB.com since 2011. Follow him on Twitter @GregJohnsMLB and listen to his podcast. This story was not subject to the approval of Major League Baseball or its clubs.