MLB.com Columnist
Fred Zinkie
Fantasy 411: 10 waiver-wire options to consider
Trio of high-upside young arms among players to add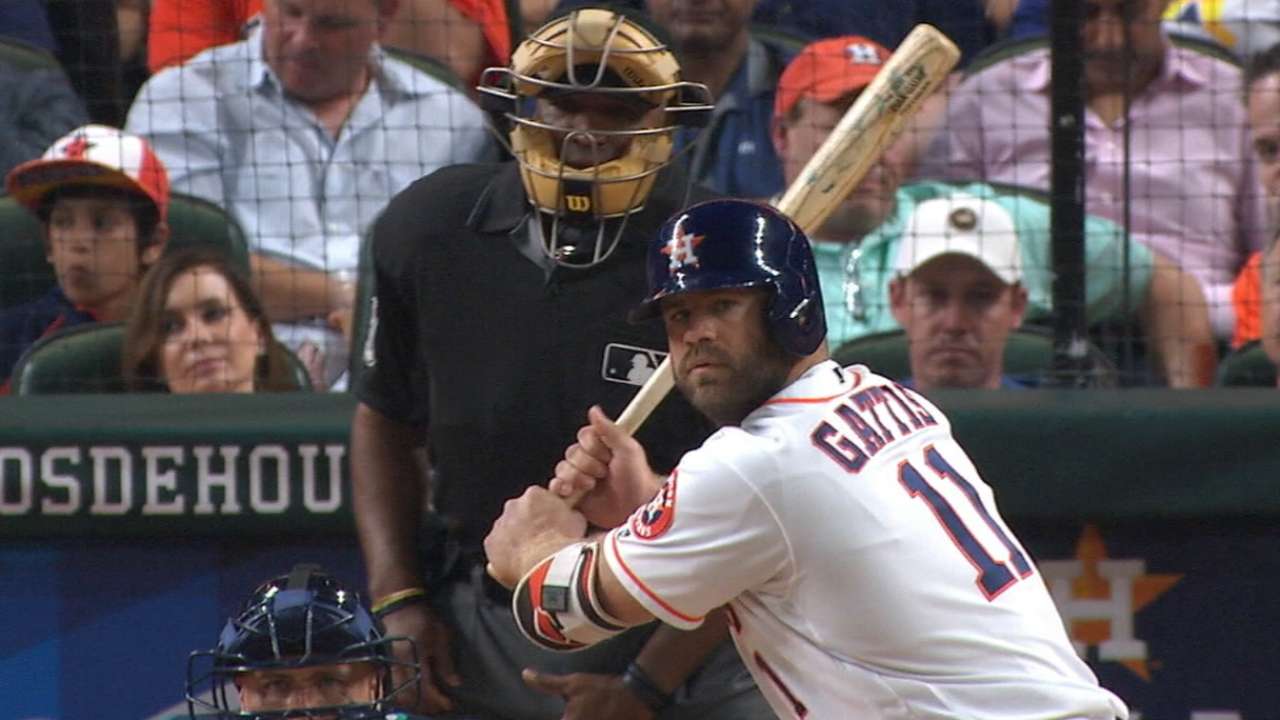 This week's 10-pack gives fantasy owners a diverse group of waiver-wire options, including players with plus power or substantial speed. Owners can also find a trio of high-upside young hurlers, as well as a veteran slugger who may make a notable impact upon returning from his current Minor League stint.
Brandon Moss, 1B/OF:
With seven homers, 19 RBIs and 21 runs scored across 107 plate appearances, Moss is generating the necessary counting stats to get into the active lineup in mixed leagues. The slugger is hitting just .237, but his .283 BABIP is 13 points below his career mark. Owners should add Moss for his power, with the expectation that his batting average will rise in the coming weeks.
Consider in: 12-team mixed leagues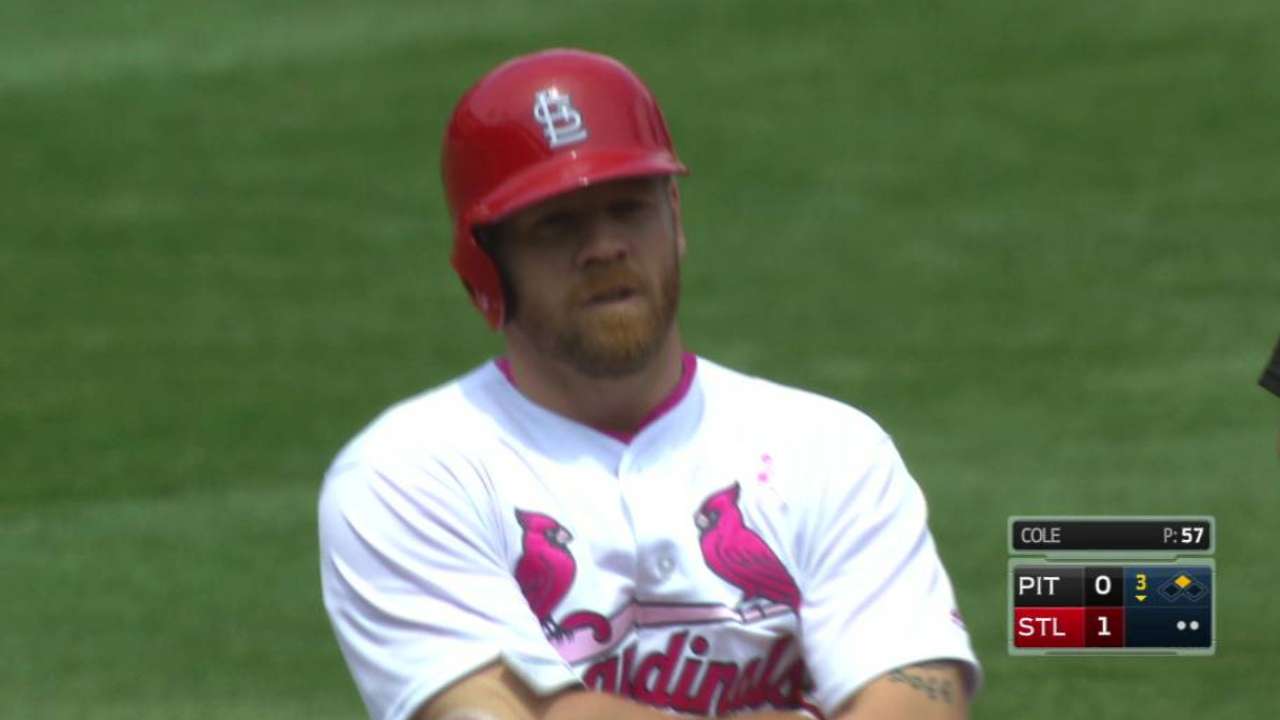 John Jaso, 1B/OF:
Jaso is serving as the Bucs' starting first baseman against right-handers, and 118 of his 124 plate appearances have come out of the leadoff spot. On course to set a career high in plate appearances, the 32-year-old should record a double-digit home run total for the second time in his career. He has posted a helpful .288 batting average this season, and his lifetime .361 on-base percentage suggests that he will continue to excel at reaching base and scoring runs from his perch atop the lineup.
Consider in: 15-team mixed leagues
Jonathan Schoop, second baseman:
In possession of more power than most second basemen, Schoop was a desired commodity in 2016 drafts. The 24-year-old fell to waivers in many leagues after enduring a brief dry spell at the outset of the season, but he has hit .306 since April 27. With a .270 average and 20 homers across 419 at-bats since the outset of '15, Schoop should be picked up by owners who need a power surge.
Consider in: 10-team mixed leagues
Marcus Semien, shortstop:
With eight homers across 112 at-bats, Semien has shown surprising power this season. The shortstop is unlikely to maintain his current long-ball pace, but he posted a respectable homer total (15) to go along with 11 steals in '15. Some owners will be scared off by Semien's .205 batting average, but that mark should rise when his .205 BABIP rises closer to his career .302 mark.
Consider in: 12-team mixed leagues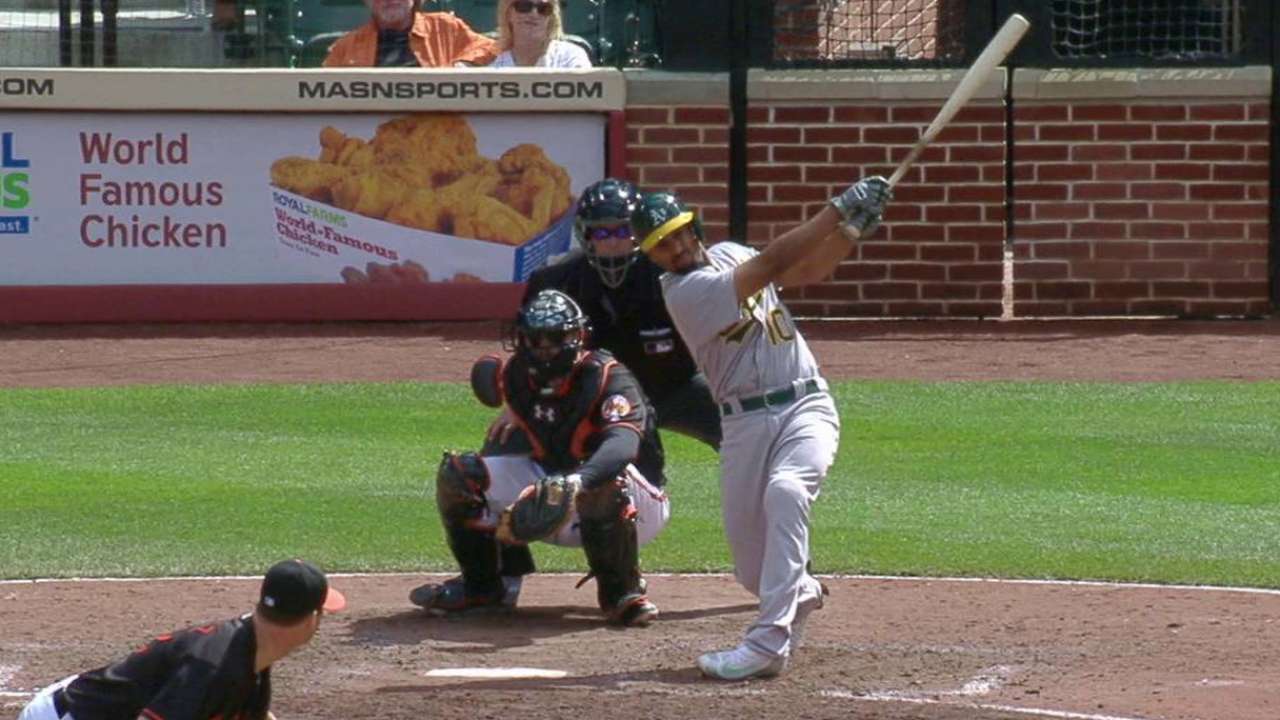 Melvin Upton Jr., outfielder:
Upton struggled with the Braves from 2013-14, but he has hit .256 with eight homers and 15 steals across 357 plate appearances since joining the Padres at the outset of last season. The multicategory contributor is one of just 16 players to swipe at least six bases this year, and many of the other stolen-base leaders are already owned in all leagues. Due to his ability to combine some power with a noteworthy steals total, Upton is a better option than the one-dimensional speedsters on the waiver wire.
Consider in: 12-team mixed leagues
Evan Gattis, utility:
With starting catcher Jason Castro struggling to produce at the plate, the Astros recently sent Gattis to the Minors to get some work behind the dish. The slugger -- who hit 27 homers last season -- is expected to return to Houston in short order and should have catcher eligibility in most leagues by the end of the month. Owners who have been frustrated by the likes of Devin Mesoraco, Travis d'Arnaud, Russell Martin or Matt Wieters should add Gattis now in hopes of soon inserting a productive power bat into their catcher slot.
Consider in: 10-team mixed leagues
Blake Snell, starter:
Considered to be one of the best pitching prospects in the game, Snell struck out six batters across five innings of one-run ball at Yankee Stadium in a spot start on April 23. The left-hander should soon receive a permanent promotion from the Minors, where he registered a 1.41 ERA and a 1.02 WHIP in '15. With Matt Moore (4.83 ERA in '16) and Matt Andriese (career 3.51 FIP) in their current starting quintet, the Rays need Snell's impact arm if they hope to emerge as serious contenders for a postseason spot.
Consider in: 10-team mixed leagues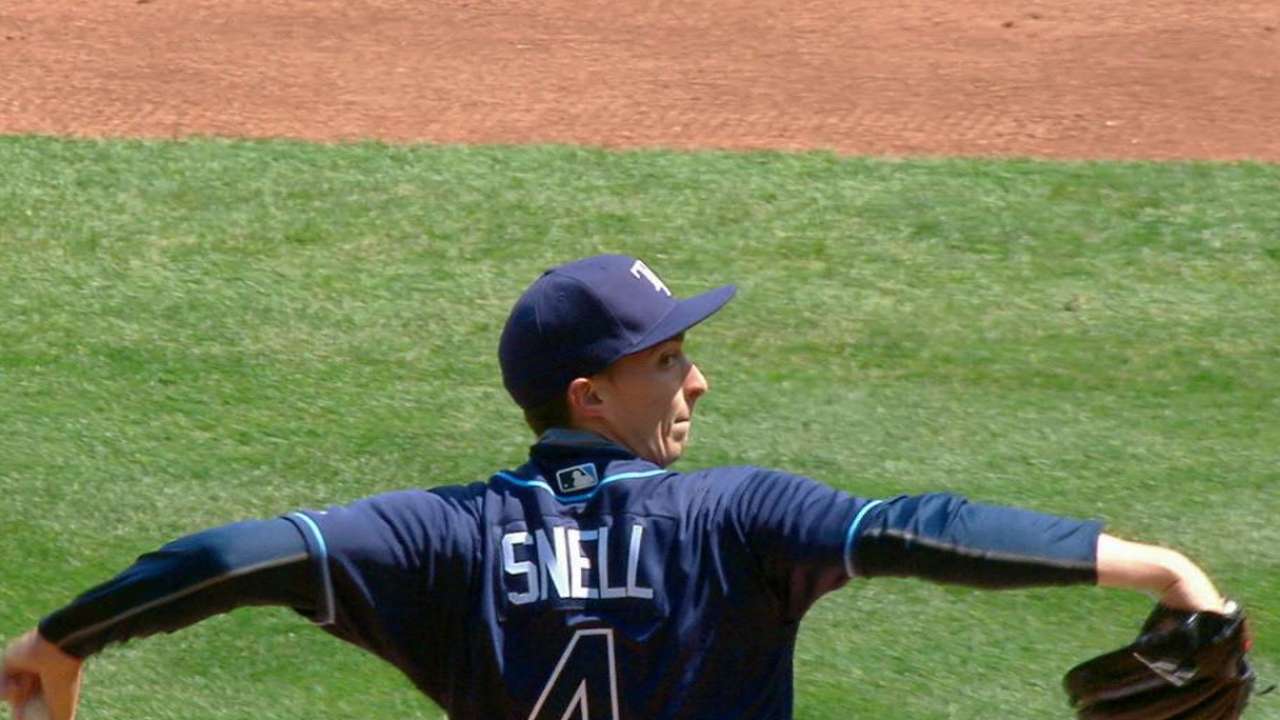 Adam Conley, starter:
After giving up three runs across one inning in his rain-shortened '16 debut, Conley has posted a 3.06 ERA, a 1.16 WHIP and a 9.2 K/9 rate across six outings. The left-hander recorded a solid 3.76 ERA in his '15 debut season, and his career 3.69 FIP suggests that he can continue to be a mixed-league asset. Conley could have his share of appealing matchups with season, as two of his divisional foes -- the Phillies and Braves -- rank among the bottom three clubs in baseball in OPS against southpaws.
Consider in: 10-team mixed leagues
Kevin Gausman, starter:
Though expectations were high for Gausman when he made his big league debut in '13, he came into this season with a lifetime 4.28 ERA. But while some owners may have dismissed the right-hander as a player who cannot live up to his hype, he has posted a 2.16 ERA and a 0.80 WHIP across four '16 starts since returning from a season-opening stint on the disabled list. Even though he cannot yet be viewed as a rotation fixture in mixed leagues, Gausman should be owned in most formats while he attempts to prove that this is the year he finally delivers on his longstanding prospect status.
Consider in: 10-team mixed leagues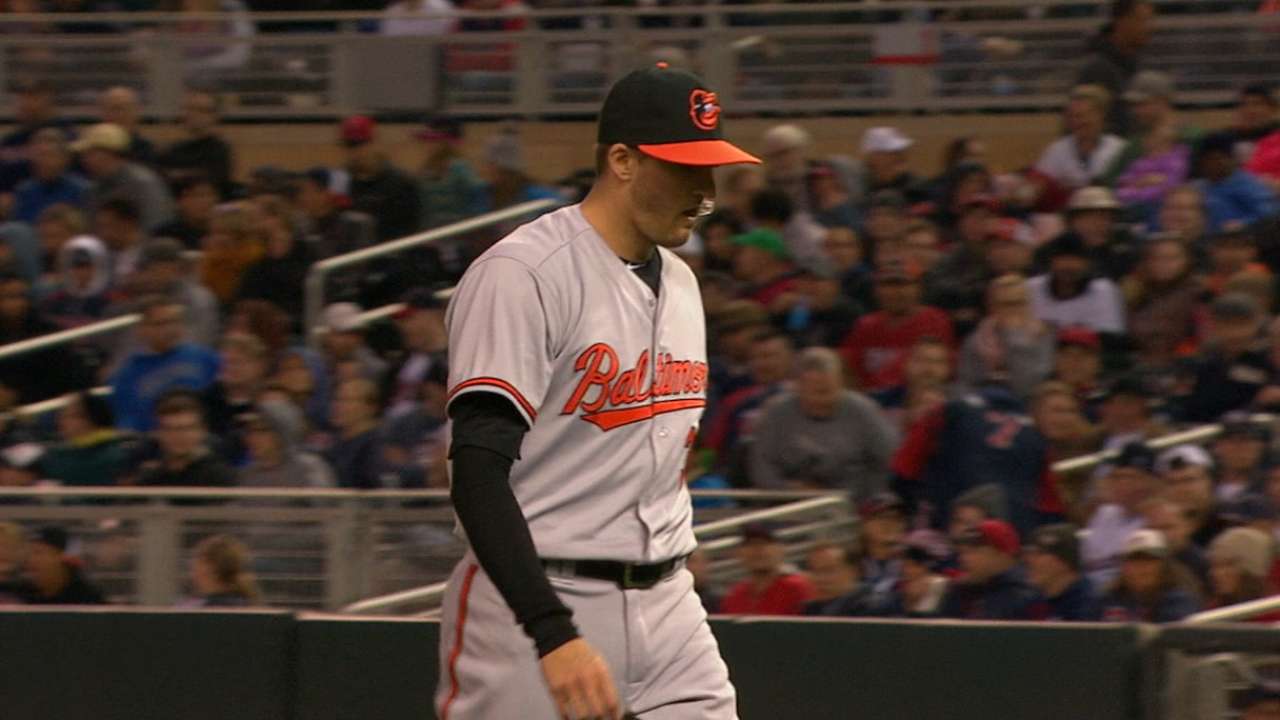 Matt Wisler, starter:
A former prospect, Wisler delivered a disappointing 4.71 ERA and 1.46 WHIP across 109 rookie-season innings in '15. However, the righty has dropped his BB/9 rate from 3.3 last season to 2.4 this year in addition to making dramatic strides against left-handed hitters. After allowing lefty batters to post a .986 OPS in '15, he has held them to a .598 mark this season. The 23-year-old -- who owns a 3.27 ERA and a 0.97 WHIP in '16 -- could continue to help mixed-league teams if he can maintain his improvements against opposite-sided foes.
Consider in: 12-team mixed leagues
Fred Zinkie is the lead fantasy baseball writer for MLB.com. Follow him on Twitter at @FredZinkieMLB. This story was not subject to the approval of Major League Baseball or its clubs.