Ellsbury runs bases, may return this weekend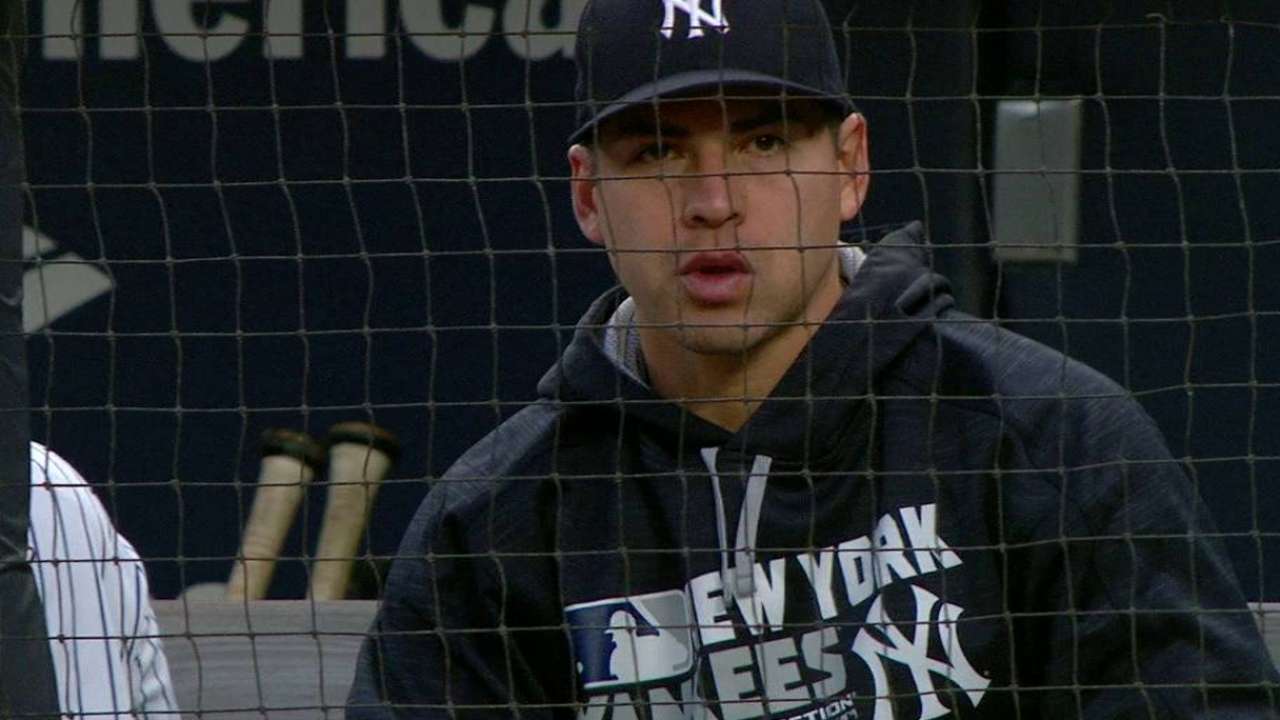 NEW YORK -- Jacoby Ellsbury tested his tight right hip by running the bases at Yankee Stadium on Wednesday afternoon, and while the outfielder is not moving at full speed, the Yankees are hopeful that he will return to the lineup this weekend against the White Sox.
"He is making progress; he is not ready to play," Yankees manager Joe Girardi said of Ellsbury. "He is not running at enough of a percentage that I'm comfortable putting him in there. I will talk to him to see if he's available to pinch-hit yet. Right now, he's not quite ready, but he's making progress, which is good."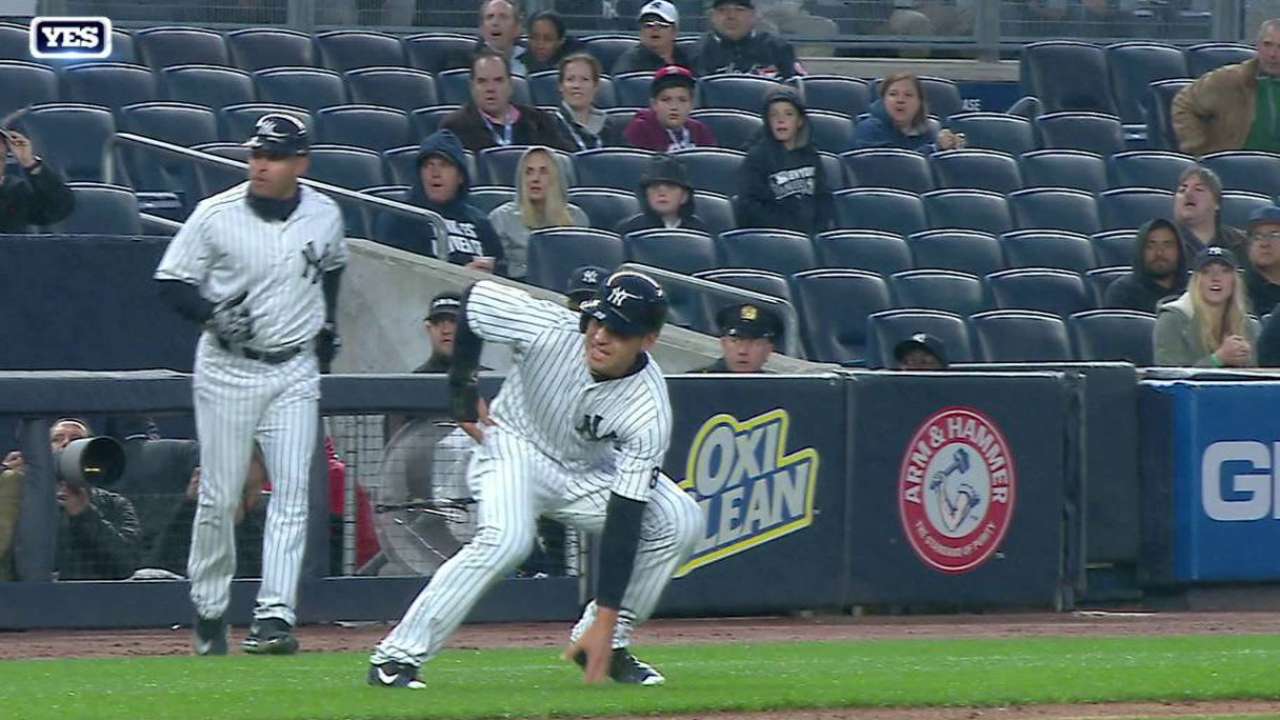 Ellsbury has not played since the Yankees faced the Red Sox on Friday, when he injured his hip while rounding third base on an aggressive steal.
"What we did is we increased the intensity today from yesterday," Girardi said. "We will try to increase it tomorrow, as long as he continues to feel better. Hopefully, it's sometime this weekend we can get him in there."
Ellsbury's injury has left the Yankees with a short bench, as Mark Teixeira (stiff neck) was also out of Wednesday night's lineup against the Royals, leaving catcher Austin Romine and utility man Ronald Torreyes as the only available in-game options for Girardi.
Despite the added challenges of playing short-handed, Girardi said that the Yankees have decided to continue trying to avoid placing Ellsbury on the disabled list.
"He's not, for lack of a better term, letting it go when he's sprinting," Girardi said. "He's not ready to do that. Today was better than yesterday; he was on the dirt today, running between bases, which he did not do yesterday. So that's encouraging."
Worth noting
The Yankees continue to be optimistic that Alex Rodriguez (strained right hamstring) and CC Sabathia (left groin strain) will be able to rejoin the active roster in the minimum 15 days. Rodriguez was placed on the DL on May 4, and Sabathia's stint is retroactive to May 5.
Sabathia has said that he feels no effects of the groin strain while playing catch, though he has yet to throw off a mound. Rodriguez has been running on a treadmill, and the Yankees have not yet determined if he will need to play in Minor League rehab games.
Bryan Hoch has covered the Yankees for MLB.com since 2007. Follow him on Twitter @bryanhoch, on Facebook and read his MLBlog, Bombers Beat. This story was not subject to the approval of Major League Baseball or its clubs.