Rays giving Andriese another start Saturday
Right-hander earned win against Angels in his season debut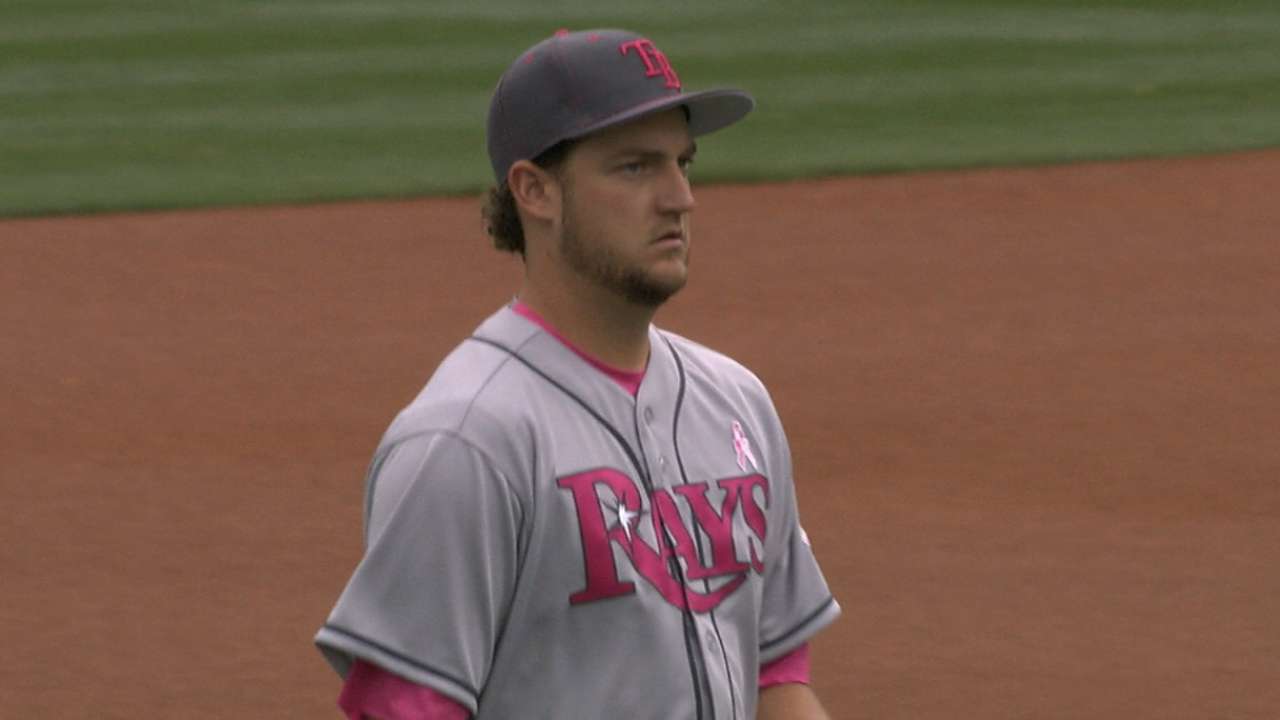 SEATTLE -- Matt Andriese is the Rays' fifth starter for the immediate future.
The team announced on Wednesday that Andriese will make his second start of the season on Saturday at Tropicana Field against the A's.
"I think the plan is, without setting anything in stone, is to get [Andriese] a couple of starts in and go from there," Rays manager Kevin Cash said.
Andriese's placement means that right-hander Erasmo Ramirez, who has been a weapon out of the Rays' bullpen -- recording a team-leading six wins -- will remain a reliever for now.
"Nothing is set other than Matt will pitch the second game against Oakland," Cash said. "Then, after that, we'll talk through it; it probably makes the most sense to do that as valuable as Erasmo has been."
After spending the first part of the 2016 season at Triple-A Durham, Andriese traveled across the country on Friday to join the team in Anaheim to start Sunday against the Angels. He took advantage of his opportunity by picking up the win in impressive fashion, allowing one run on four hits and three walks while striking out three to earn his first win of the season.
Andriese's takeaway from the outing was, "Just knowing that I belong here."
"I just feel like it was a good start to build off," Andriese said.
As for going forward?
"They just said they were going to keep me in the rotation," Andriese said. "I'm pretty happy about it. I can get in a good routine and go from there. ... They told me I've got another start. That's all I can really worry about."
Bill Chastain has covered the Rays for MLB.com since 2005. This story was not subject to the approval of Major League Baseball or its clubs.