White Sox showing discipline, drawing walks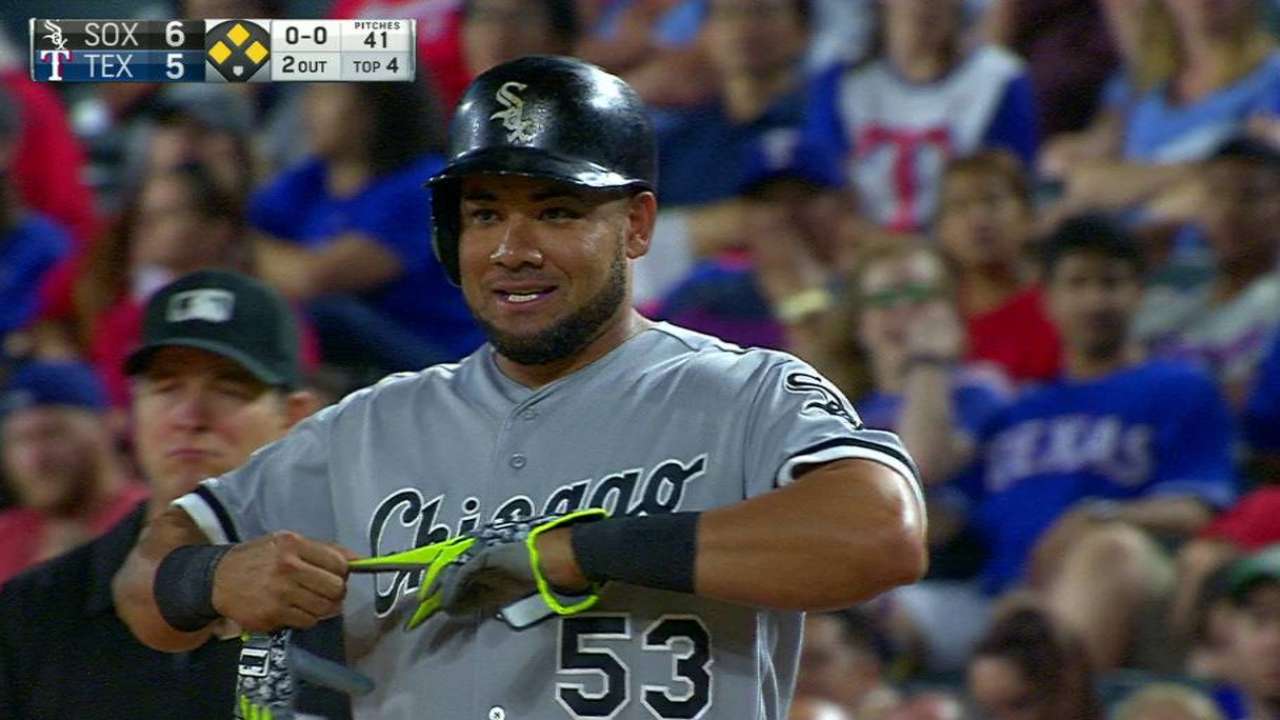 ARLINGTON -- The White Sox walked seven times against the Rangers on Tuesday night, marking the American League-leading fourth time this season they've drawn at least that many bases on balls and highlighting what manager Robin Ventura says is a conscious effort to be more disciplined at the plate.
The number of free passes a team takes depends to some degree on how opponents pitch to them, whether by choice or sheer wildness, and the White Sox have seen a lower percentage of strikes than all but one AL team, the Rangers. But over time, an offense's selectiveness at the plate becomes a key factor as well, which helps explain why Chicago has been ahead in the count in more at-bats than any AL team.
"You definitely want to be ahead in counts. I know in the last couple of years, we haven't really done a good job of that, especially swinging outside of the zone," Ventura said. "There's probably a fair amount of pitchers going off of what we used to be and not throwing the ball in the zone. If you're going to swing at balls, why throw strikes?"
The White Sox were 14th in the AL last season with a 6.7 percent walk rate, but they have improved to third in the league in 2016, walking 9.3 percent of the time.
Adam Eaton led the White Sox with 16 walks entering Wednesday's 6-5 loss to the Rangers, with Melky Cabrera and Todd Frazier one behind. All three will easily set career highs in walks this season if they keep this pace up.
"We've been working on it," Ventura said. "We have some guys that haven't historically walked that are walking right now. There is a little bit of that, but you don't want to get so take-happy that you lose your aggressiveness. There's a fine line there."
Worth noting:
• For the fourth start in a row, lefty Carlos Rodon wasn't at his sharpest Tuesday night, allowing a career-high 12 hits in 6 2/3 innings. Over his past three outings, Rodon is 0-2 with a 5.95 ERA. He has given up 26 hits in his last 19 2/3 innings.
However, Tuesday's performance wasn't helped by a rain delay of one hour, 18 minutes, and a long top of the third inning that Rodon had to wait out before retaking the mound.
"Yesterday was more of maybe the start and stop and a tough lineup," Ventura said. "It's not always easy to go through that one. They've got some quality hitters. That's more the reason than anything else. I have all the confidence in the world that he's going to be able to get back on track and have a nice run similar to what he did last year."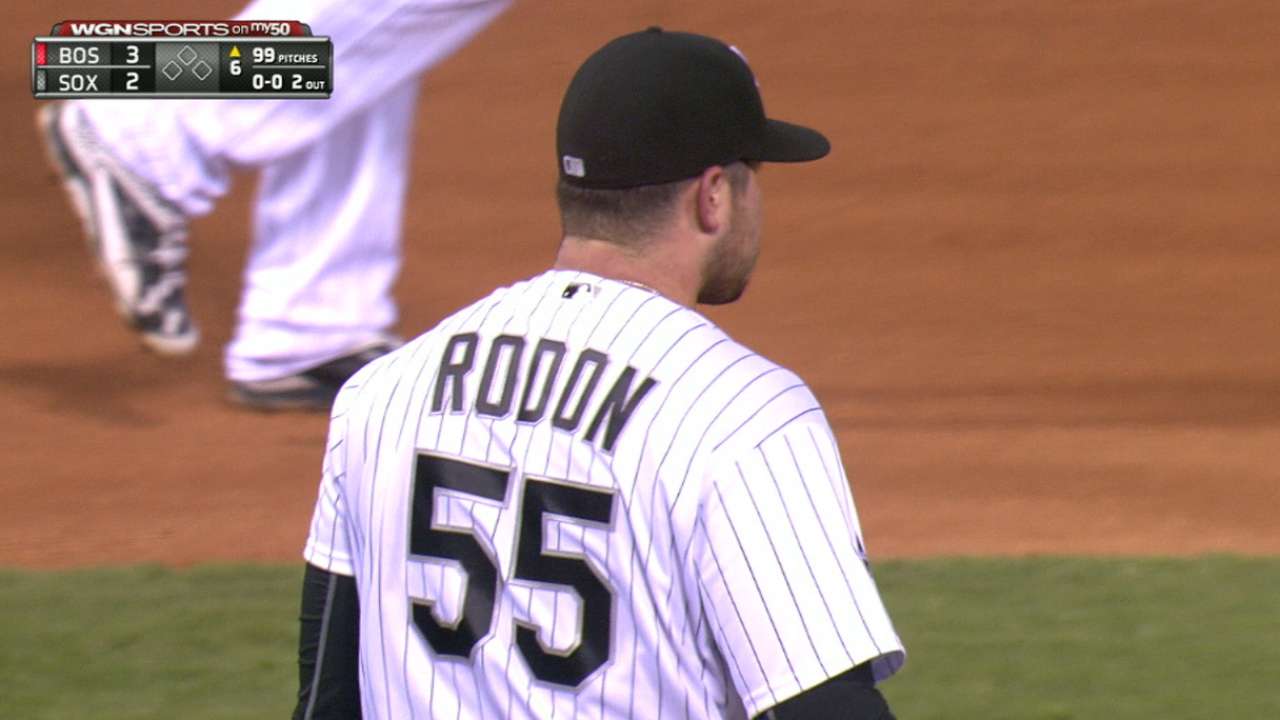 • Now the longest-tenured player on the White Sox in his seventh season with the team, undefeated starter Chris Sale is the "resident Grand Poobah" of the clubhouse, Ventura said, and he is embracing more of a leadership role though he's still only 27.
"I don't know if these guys want to trust me with any more responsibility, but you definitely have the sense of being more of a leader and showing new guys the way and explaining what goes on," said Sale, who is 7-0 and will start for the White Sox in New York against the Yankees on Friday. "That doesn't mean that I'm going to get a new chair or a new parking spot."
• Day games after night games are always a tough turnaround, but Wednesday was worse than usual after a rain-delayed, back-and-forth, slow-paced game the night before. That game ended at 11:47 p.m. CT. Most of the White Sox were back at the ballpark nine or 10 hours later.
"There's no worries there. These guys are ready to play," Ventura said. "Guys were here early and ready to go. That's the plus of having a lot of veteran guys. They just put it behind them and get going. They slept probably less than I did."
Dave Sessions is a contributor for MLB.com covering the White Sox on Wednesday. This story was not subject to the approval of Major League Baseball or its clubs.