Kelly yields one run in second rehab start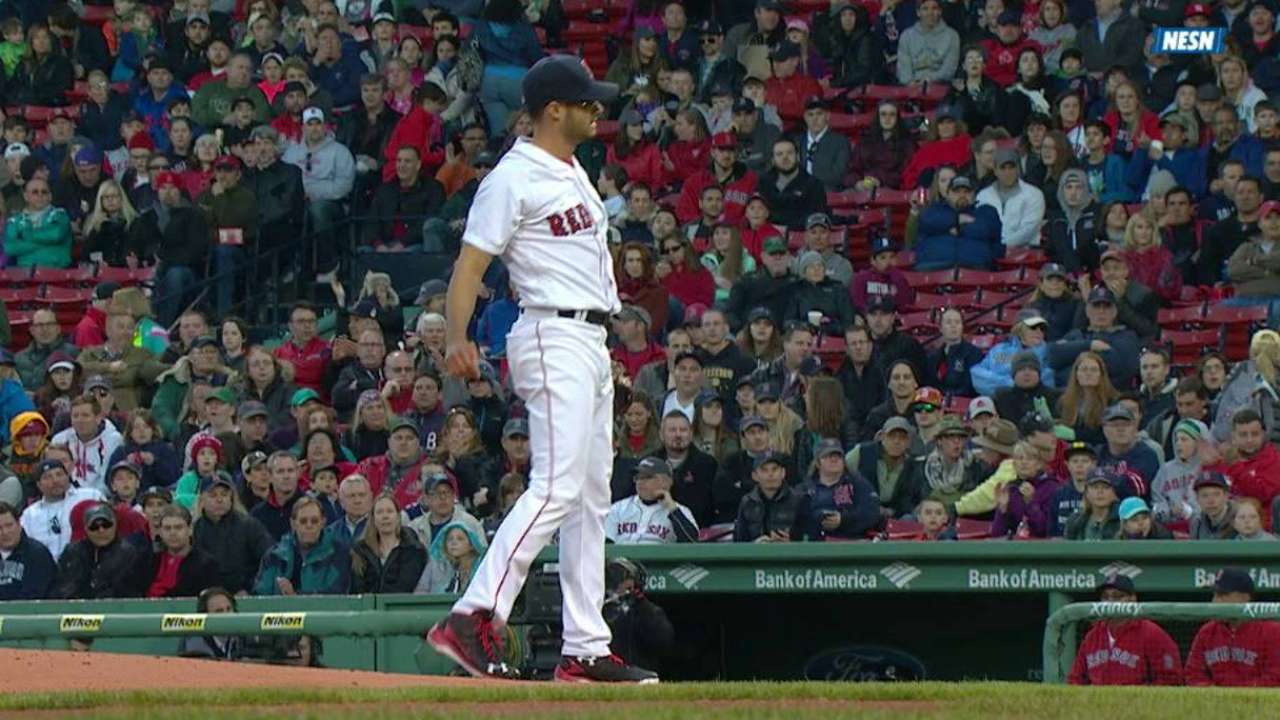 BOSTON -- Right-hander Joe Kelly fired five strong innings in the second start of his Minor League rehab assignment for Triple-A Pawtucket on Wednesday night, and the Red Sox will soon have some decisions to make with their starting rotation.
Eduardo Rodriguez, who is coming back from a patella subluxation in his right knee, will make another start for Pawtucket on Friday. He should also be ready to return in the near future.
Sean O'Sullivan is currently the place-holder for whichever pitcher comes back first -- Rodriguez or Kelly.
The intrigue starts when Kelly, who has been out since April 20 with a right shoulder impingement, and Rodriguez are both ready to be on the active roster.
David Price, Rick Porcello, Steven Wright and Clay Buchholz are holding down the other spots in the rotation. Buchholz has struggled to get into a groove, going 2-3 with a 5.90 ERA.
"It hasn't been outlined that, 'Hey, this is a make-or-break start' [for anyone]," said manager John Farrell. "We've got areas that have obvious room for improvement, and we're working every day to achieve that."
The Red Sox also have off-days on May 19 and 23, giving Farrell another challenge in dealing with an overflow of starters.
"We have to get those two guys back to where they're physically ready to rejoin us, whenever that might be," said Farrell. "And then we've got a break in the schedule where at that point we can configure the rotation as it best matches up on the opponent. We've got a lot of flexibility coming up here."
Pitching in Scranton, Pa., Kelly allowed five hits and a run, walking one and striking out three. He threw 77 pitches, 48 of them for strikes.
Ian Browne has covered the Red Sox for MLB.com since 2002. Follow him on Twitter @IanMBrowne and Facebook. This story was not subject to the approval of Major League Baseball or its clubs.