Minor nicks keep Ramirez out of starting lineup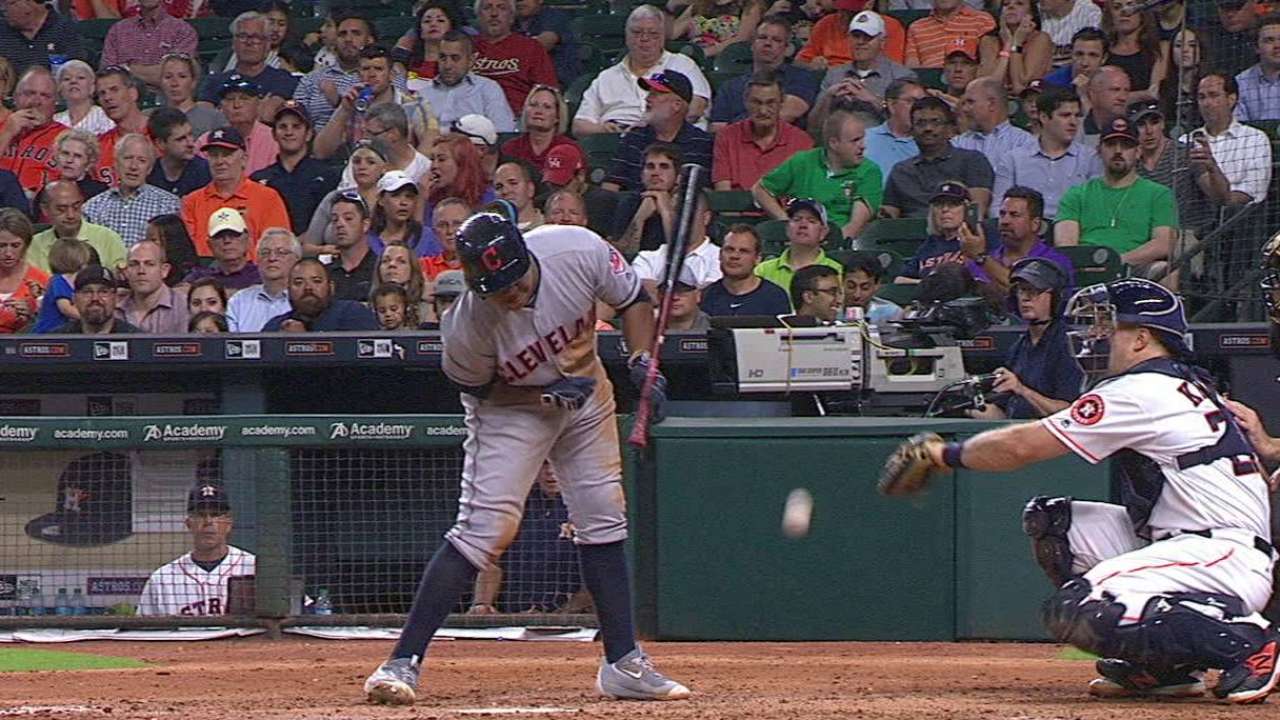 HOUSTON -- Though none of it appears to be particularly serious, Indians outfielder Jose Ramirez has a host of nicks and bruises on his hands.
Ramirez wasn't in the starting lineup for Wednesday's 5-3, 16-inning loss to the Astros at Minute Maid Park thanks to a sore right wrist and some minor cuts on his left fingers. However, Ramirez did appear as a pinch-runner in the eighth inning on Wednesday for Juan Uribe, and remained in the game at third base and ended up going 0-for-3 at the plate.
Ramirez originally had tape around his right hand and wrist early Wednesday morning, and added tape wraps around the left fingers later in the morning. X-rays on his right wrist came back negative after he was hit by a pitch there in the seventh inning on Tuesday.
But it was the fingers he scraped on a caught stealing in the fourth inning -- and no, it wasn't the physics-defying helmet play from Monday -- that may have determined his absence on Wednesday.
"It's all a little sore; it was actually more one of his fingers actually where he slid in to second," Cleveland manager Terry Francona said. "It wasn't just being hit. He's OK, but we're going to back up his hitting to the start of the game in the cage, just to gauge his availability. I think he'll be fine."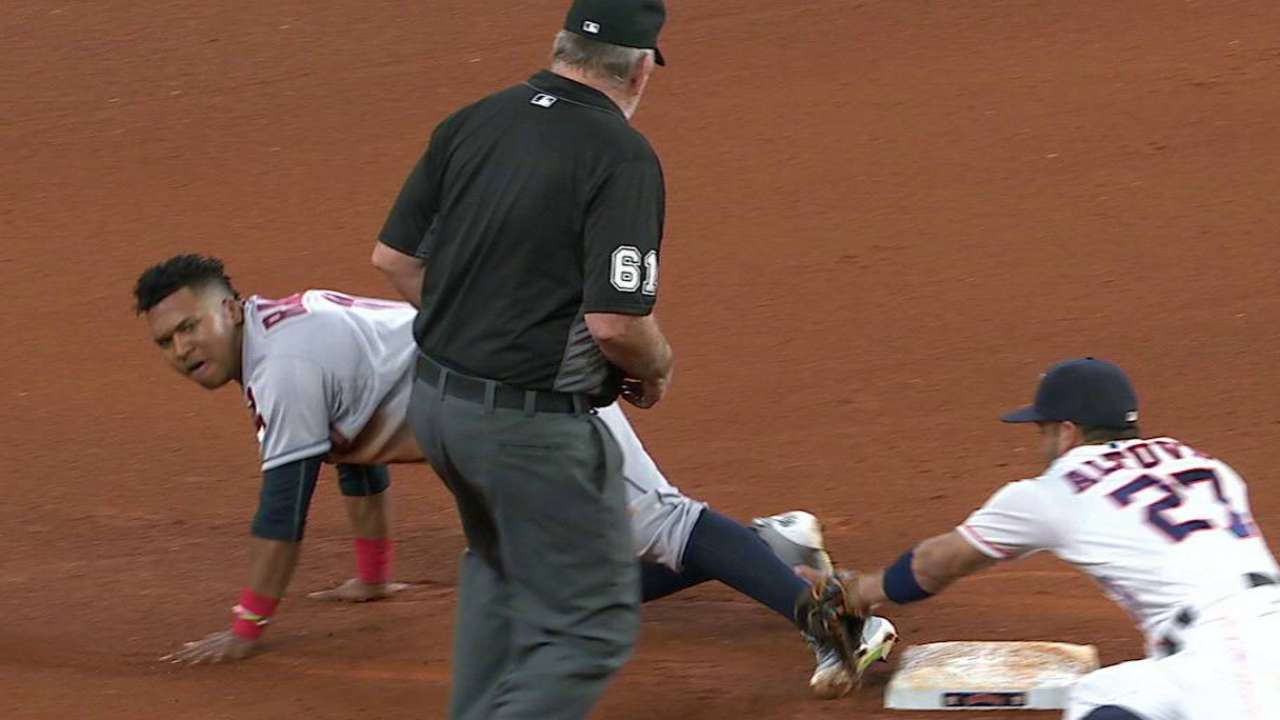 Ramirez isn't necessarily an everyday player, but with Michael Brantley already out until at least Friday, the Indians outfield is thin. Marlon Byrd started Wednesday's game in left field.
The third-year outfielder had recorded hits in each of the first two games of this series in Houston and was hitting .353 with five RBIs and three doubles in May.
Chris Abshire is a contributor to MLB.com based in Houston. This story was not subject to the approval of Major League Baseball or its clubs.