MLB.com Columnist
Roger Schlueter
Stats of the Day: Cain thrice as nice at plate
Royals star joins Bo as second CF in club history with 3-homer game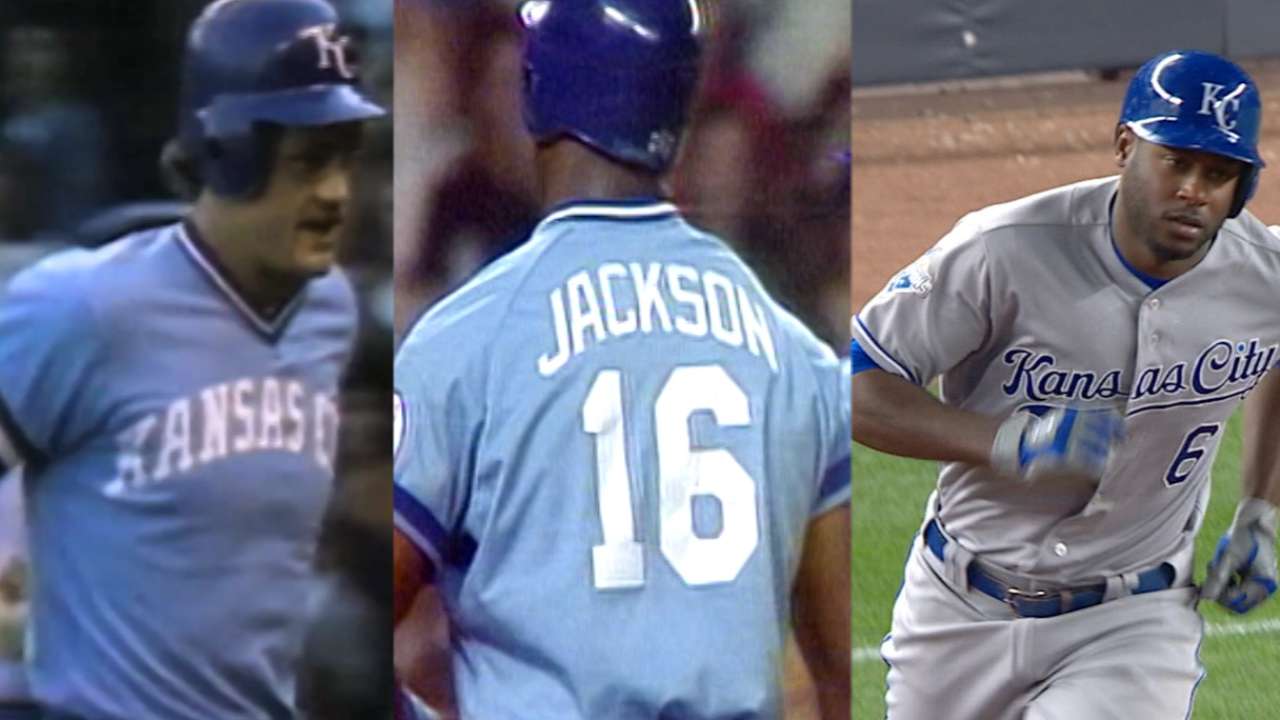 Here are four interesting items from around the big leagues on Tuesday …
• In the Royals' 10-7 loss to the Yankees, Lorenzo Cain homered in the third, fifth and eighth innings to become the ninth player in franchise history to hit three long balls in a game. He was the second Kansas City player in as many seasons to go deep thrice in a contest, as Kendrys Morales also accomplished the impressive threesome last Sept. 20. Before Morales, no Royals player had done it since Danny Tartabull in 1991. Cain joined Bo Jackson (July 17, 1990) as just the second center fielder in club history -- and the 29th center fielder all-time in the big leagues -- to hit three homers in a game.
• With two outs in the bottom of the ninth, Trayce Thompson came to bat in place of Kenley Jansen. On the seventh pitch of the at-bat, the 25-year-old homered to give the Dodgers a 3-2 walk-off win against the Mets. Thompson was the 11th Dodgers player in the past 40 seasons to launch a game-ending pinch-hit home run, and the first to do this since Scott Van Slyke on Sept. 10, 2013. Thompson was also the first of those 11 to do it with two outs since Kevin Elster on Sept. 18, 2000, and the first to do it with two strikes and two outs since Chris Gwynn on Sept. 23, 1995.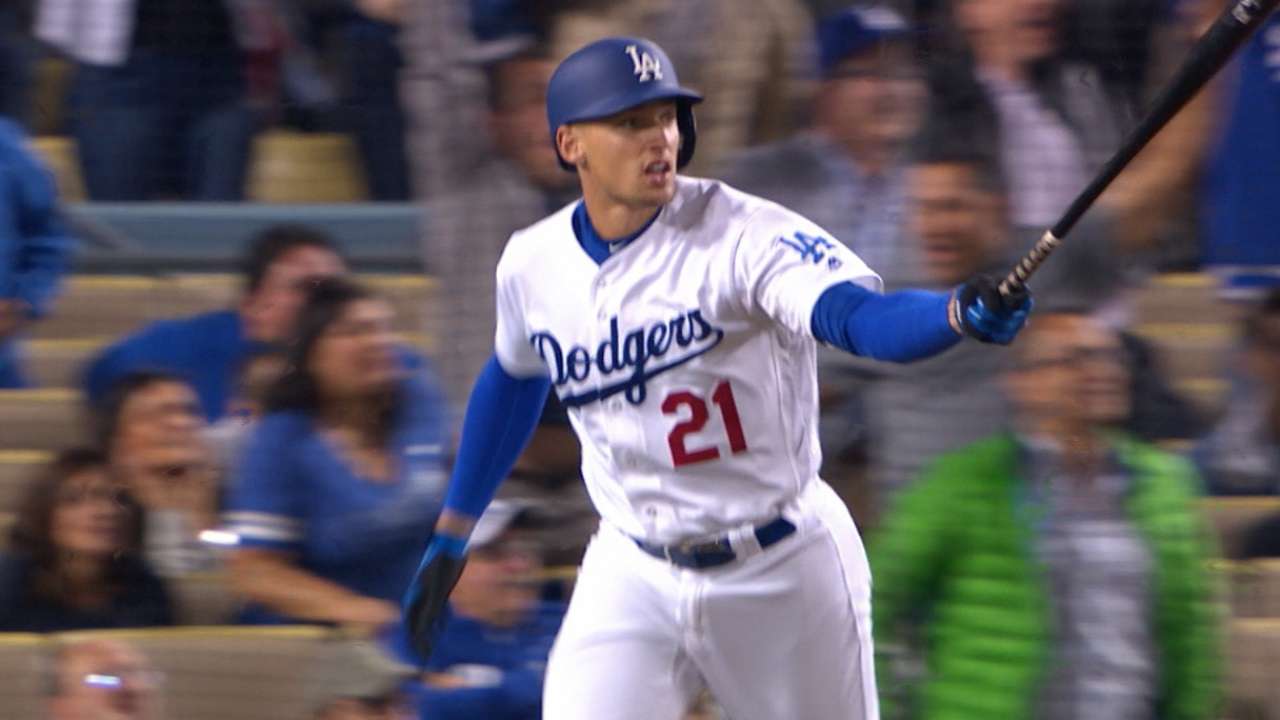 • Playing Boston's designated hitter role for the evening, Hanley Ramirez homered and singled twice. With David Ortiz doing most of the heavy swinging this year, Red Sox DHs are batting .339 and slugging .718. The high marks for any American League team's designated hitters in a year are .355 in batting average and .626 in slugging -- both by the 1995 Mariners. That season, Edgar Martinez hit .360 and slugged .640 in the role. Other Mariners DHs added a total of 37 plate appearances to Martinez's DH stat line that year.
• In the Nationals' 5-4 loss to the Tigers, Bryce Harper drew a pair of walks, with one of them intentional. Harper has walked in 37.8 percent of his plate appearances this month. Dating back to 1913, there have been eight examples of a player having at least 75 plate appearances in a monthly split (this includes March/April and September/October) and drawing a walk in at least 35 percent of his trips to the plate, with Barry Bonds posting six of them. The other two: Gene Tenace in July 1977 and Jack Clark in July 1987.
Roger Schlueter is a statistical researcher and writes for MLB.com. This story was not subject to the approval of Major League Baseball or its clubs.