Embattled cleanup man Zimmerman enjoys breakout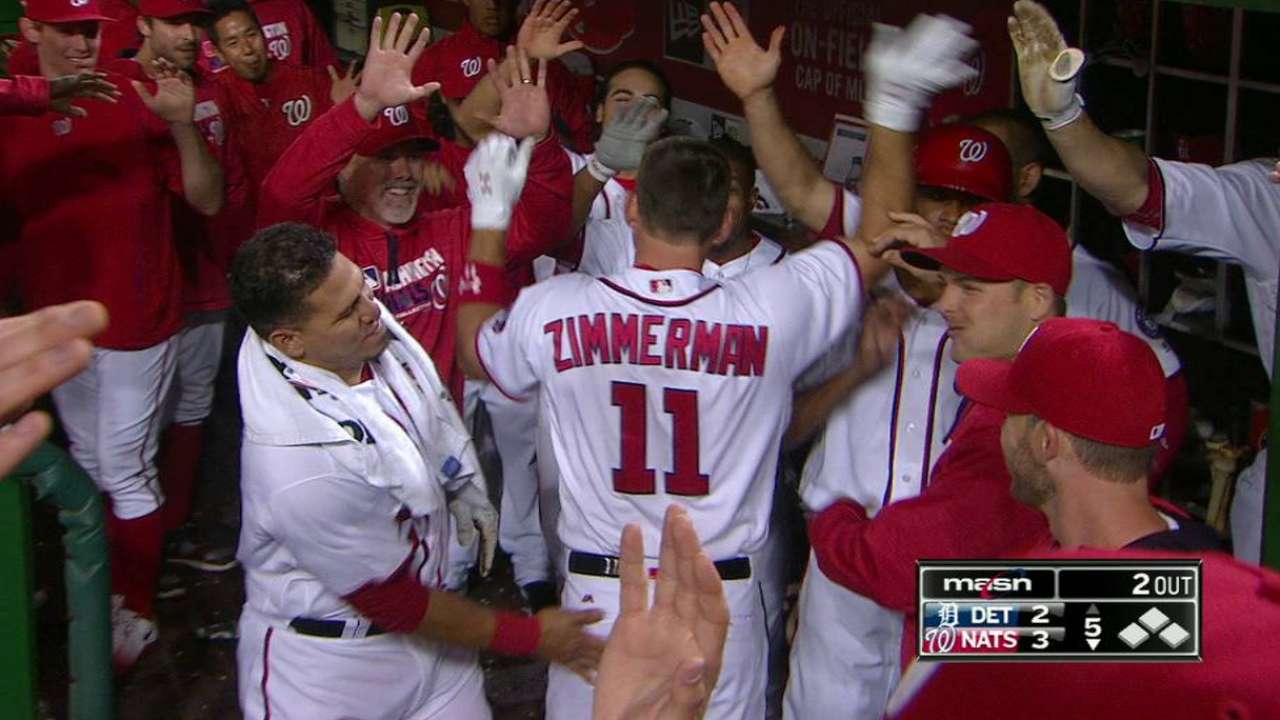 WASHINGTON -- As teams increasingly choose to pitch around Bryce Harper, the burden falls to Ryan Zimmerman to make them pay. And on Tuesday night, the first baseman showed what he can do if opponents choose to go after him.
After entering the night with only one home run, Zimmerman hit a two-run blast in the fifth inning after a Harper walk, as well as a solo shot in the seventh, driving in three of Washington's four runs and raising his slugging percentage 56 points. And though the Nationals lost to the Tigers, 5-4, Tuesday marked an important breakthrough for their cleanup hitter.
• Cast your Esurance All-Star ballot for Zim and other #ASGWorthy players
"I'm very encouraged by how he swung the bat," manager Dusty Baker said. "Those balls were loud and they were hit a ton and they were on a line. This is what you want to see. That's the Zim that I know."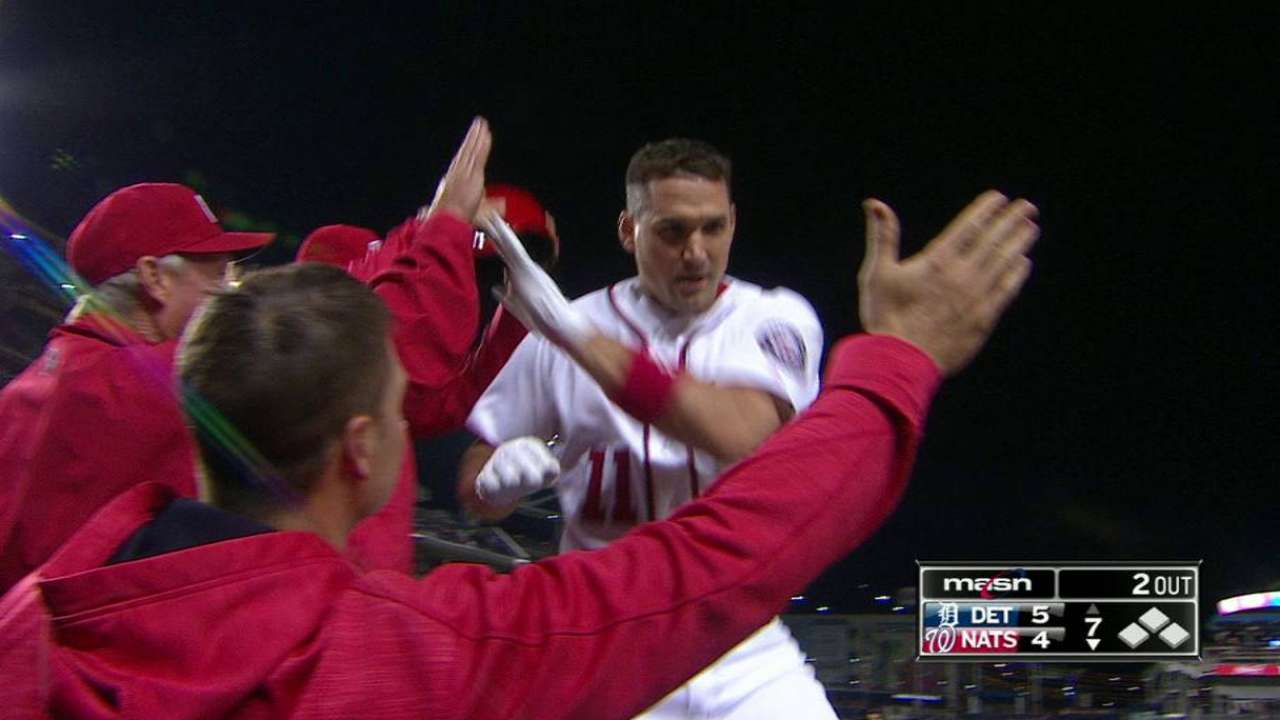 Zimmerman had been mired in a minor slump, having gone 2-for-23 the previous five games to drop his batting average to .227 on the season. He has hit the ball hard -- 17th in the Majors in average exit velocity, according to Statcast™ -- but had rarely been rewarded.
During the weekend series in Chicago, the Cubs repeatedly pitched around Harper to get to Zimmerman, who justified their decision with strikeouts and groundouts. And while Zimmerman struck out in the ninth Tuesday after an intentional walk to Harper, the first baseman's two-homer performance signaled that teams need to respect him moving forward.
Zimmerman said his primary struggle during his recent cold streak has been pitch selection, but that against Detroit, he avoided swinging at offerings out of the zone. Overall, he said, the best solution to a slump is to stay steady and wait for a night like Tuesday.
"You've been hitting the same way your whole life and your whole career, and when you start changing things up drastically, that's when you turn a two- or three-week thing into a month-long thing," Zimmerman said. "You've just got to grind it out and keep going out there.
Alex Putterman is a reporter for MLB.com based in Washington. This story was not subject to the approval of Major League Baseball or its clubs.