Mets' bullpen undeterred by walk-off hiccup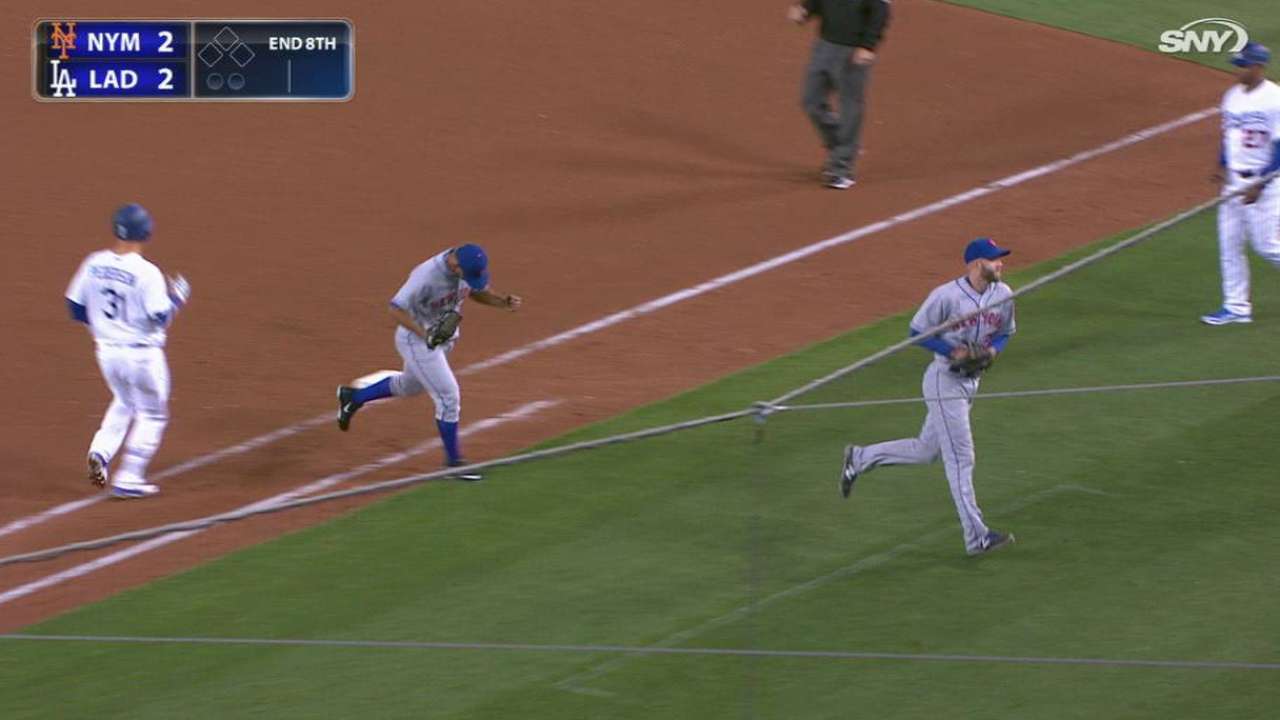 LOS ANGELES -- Had Tuesday night's 3-2 Mets loss to the Dodgers descended into a 10th inning, or an 11th, or on and on and on, the Mets would have been plenty prepared. Among those things the first five weeks of this season proved to the Mets is that their bullpen is legitimate. One walk-off loss won't change that.
So, while the 96-mph Hansel Robles fastball that Trayce Thompson sent into the Dodger Stadium night certainly irked the Mets, it did not alter their perception of a bullpen that still ranks among the National League's best.
"He just made a bad pitch, left it up in the zone," manager Terry Collins said. "There's not much else to say."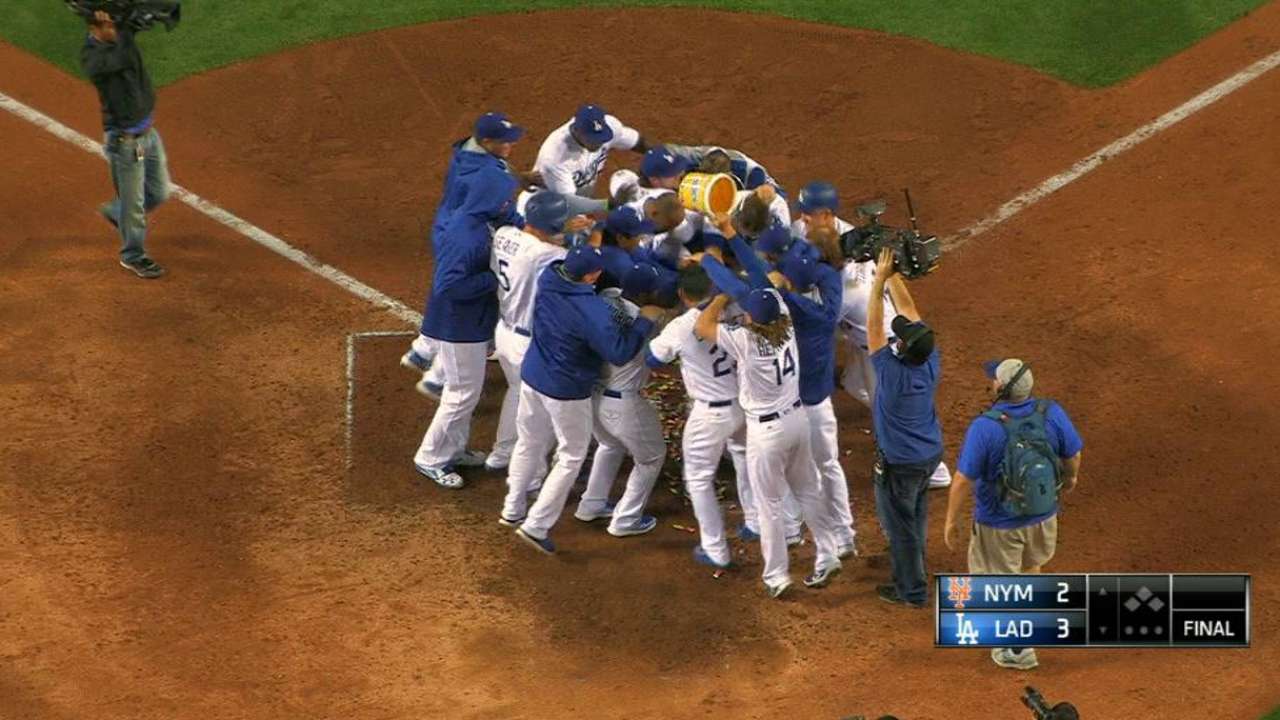 The only truly curious aspect of Thompson's game-winner was how it unfolded. Seemingly prepared to breeze through a perfect ninth, Robles threw four fastballs and a slider to the inning's third hitter, Thompson, to run the count to 2-2. At that point, catcher Kevin Plawecki called for another slider, but Robles shook him off -- not because he thought the fastball was his best choice in that situation, but because he figured his shaking head would confuse Thompson.
"But he confused me," Robles said afterward through an interpreter, still dizzy from the first home run he's allowed this season.
Yet, for Robles, things aren't so bad. Through 17 games, the right-hander's ERA sits at 1.93, which is actually third-best in the bullpen. New York's relief corps as a whole owns a 2.59 ERA through 32 games, by far the NL's lowest mark.
Robles was always supposed to play a significant role this summer, along with closer Jeurys Familia and setup man Addison Reed. But the Mets have also received weighty bullpen contributions from Antonio Bastardo, who escaped a bases-loaded, no-outs jam Sunday in San Diego; Logan Verrett, who has bounced back and forth between the bullpen and rotation with great success; and Jim Henderson, who has turned an unguaranteed Minor League deal into one of the early season's feel-good stories.
In April and early May, the Mets have leaned heavily on that bunch while their starting pitchers have rounded into form. Tuesday's starter, Jacob deGrom, completed seven innings for the first time this season. Matt Harvey has yet to reach that benchmark.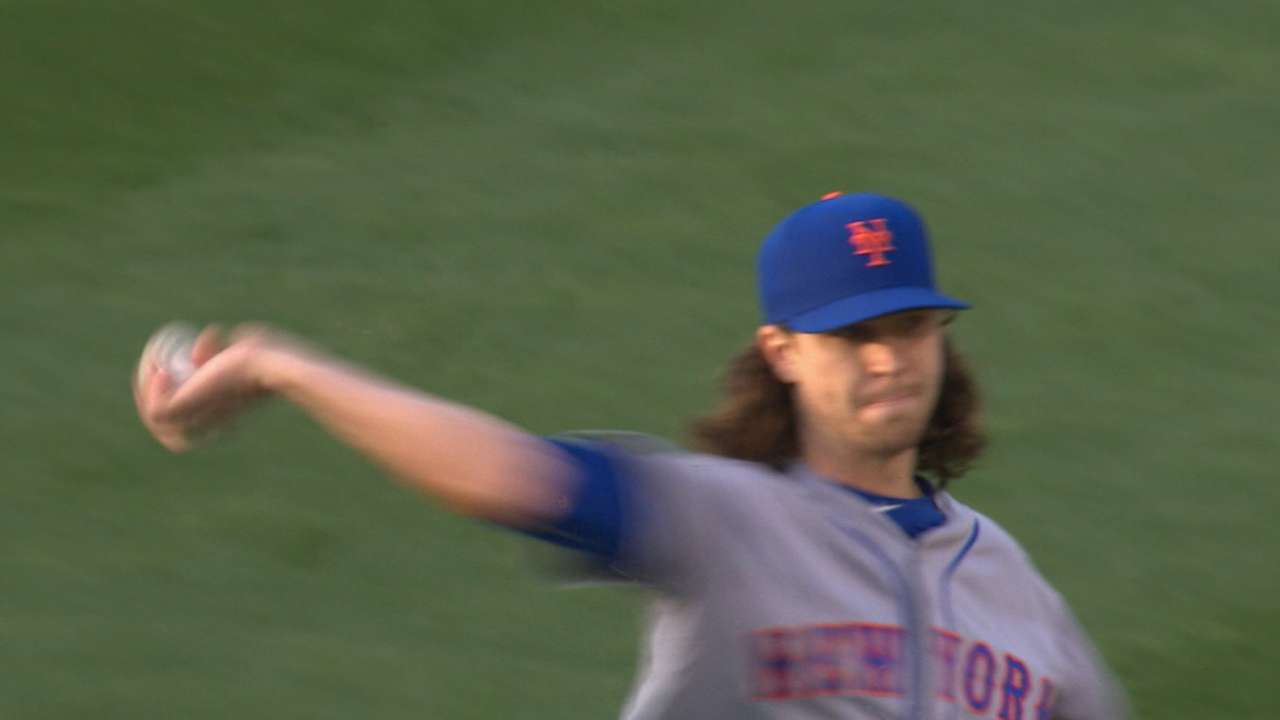 Until those pitchers become the seven-, eight- and nine-inning monsters the Mets know they can be, the club will continue to lean on the Robles' of the world.
They will trust in them, too. One loss won't change that.
"Hindsight's 20/20," Plawecki said. "If he pops that ball up, we're not even standing here talking about it. You really can't look back."
Anthony DiComo has covered the Mets for MLB.com since 2008. Follow him on Twitter @AnthonyDiComo and Facebook, and listen to his podcast. This story was not subject to the approval of Major League Baseball or its clubs.